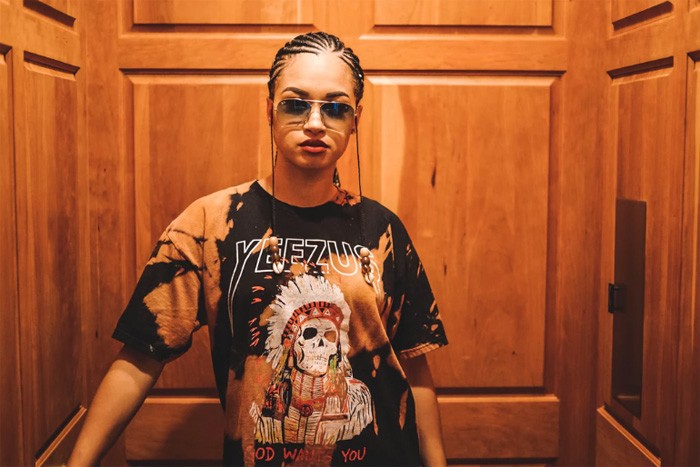 A personal stylist, also known as a fashion consultant, or an image consultant, is a professional who helps other people to develop their own personal style/image. This may include helping them to piece together a wardrobe, choose the right haircut, select the proper shoes, etc. But can you really make money as a personal stylist?
As it turns out, you can!
Making Money As A Personal Stylist
A personal stylist can be a conventional job or one part of a larger job. But, this isn't the only option. Being a personal stylist is one of many side hustles that you can freelance.
Not long ago, I went to a business networking meeting… and ended up meeting a woman who did exactly this! She was a freelance personal stylist, and got paid to consult with professionals to help them choose the right wardrobes.
She helped them to not only choose the right clothes for their profession, but also even tailored their look to their aesthetic and body-type!
Contrary to popular belief, most personal stylists do not actually do hair… but they may consult to help their client find the perfect haircut for them.
But I was curious. How much do freelance personal stylists make?
And how do you even get started in this line of work?
Let's get down to the business.
The Basics: How To Get Started As A Personal Stylist
According to some sources, you are required to be not only educated, but also experienced before you can claim the right to call yourself a personal stylist.
According to an article published on study.com, you need to have a high school diploma, and sometimes a bachelor's degree in an applicable field before you can hope to get work in this category. They also say that you need 1 to 3 years of experience in either retail, or some kind of fashion-related position… and sometimes, you may even need professional certification.
Of course, this is to get certain jobs… not necessarily to freelance.
As a freelancer, your biggest hurdle would be to get people to trust you. You would need enough credibility to make people want to hire you.
What would qualify you to tell potential clients how to dress and style themselves? Why should people pay you money to help them choose clothing and accessories for themselves?
These are some of the questions that your platform would have to answer.
Having specialized training or a degree, even if you are a freelancer, could really help to build credibility. But you could also build credibility in a number of other ways.
You could, for example, do a lot of work for free or super-cheap to start building up a portfolio and references. You could also start a website, and publish articles and/or blogs about fashion. Even using Instagram regularly could help.
You can also specialize… which many personal stylists do. Some specialize in entertainment, others in corporate attire, etc.
Gaining work experience is always the first hurdle for any sort of side-hustle like this. So unless you are a personal stylist at your day job as well, this is going to be an important hurdle for you to get past.
Some stylists work as an assistant or an apprentice to another consultant for a few years, just to learn the trade and also to gain a reputation in the field. This experience can do a lot to help them gain a foothold in the industry.
Fashion consultants need to know a lot about many different things. They need to know about personal shopping, fashion styling, retail sales, networking, customer service, social media, fashion trends, fashion brands, etc.
Even though clothing may seem like a simple thing, it is actually quite complex… especially when you get into entertainment styling and corporate styling.
So, long story short… it is important to not only know what you are doing as a personal stylist before deciding to start a gig like this, but it is also important to find a way to build credibility for yourself at the same time.
How Do You Know If You Should Pursue A Side-Hustle As A Personal Stylist?
You should probably not start this side hustle if you are not very passionate about personal style. If you don't like shopping, dressing up, figuring out the perfect outfit, reading fashion magazines, or helping people solve their fashion woes… then this is probably not the side gig for you.
But… this likely is the side gig for you if you love to do all of these things. It is also a fantastic side hustle idea for someone who…
Is well established and respected in the community
Is connected to affluent and wealthy people in his/her social groups
Is already well-connected in the fashion industry
Has a passion for design and wants to leverage it to start a side-hustle
One thing that can be difficult with this type of hustle is getting it off the ground. It is a little bit like photography in the sense that fewer people seek it out professionally nowadays… unless they are in the public eye or have a larger amount of disposable income.
Marketing a hustle like this can be a bit of a challenge… which is why it is best suited for someone who has a passion for it and is willing to stick with it long-term. If you love it and love to do it, then putting in the time to build it will not seem as much like work, and you will be far more likely to stick with it.
That is why I would say that this is a better side hustle for someone with a passion for design.
How Much Can You Earn As A Personal Stylist?
According to payscale.com, the median annual salary for stylists in 2016 was $50,346. Of course, actual salaries likely range all over the place. I saw another article that quoted stylist prices at anywhere between $20 and $120 per hour.
So, that gives you an example of what personal stylists charge per-hour.
It is also possible that stylists at the very highest end of the pay spectrum can make a lot more than this. This would include stylists who work for politicians, movie production companies, etc. That is a challenging market to break into, but if you just stick with it and don't give up… there is always a possibility that you could make it to this level.
Of course, as with any side hustle, it is a really good idea to keep track of where you are and where you want to go… not just in business, but also in life. If you really care about styling, you can invest the work now, market yourself, continue to improve, and start climbing your way up the ladder.
But it is, admittedly, a tough market to break into. This is why I generally don't recommend these types of side hustles to people who don't really love the craft.
If you love personal styling and have a passion for it, awesome. If you want to do it and make money at it, awesome. But at the same time, expecting to make money right away at it may not be entirely realistic.
It absolutely takes time to build any quality side-hustle. The faster you work and the faster you hustle, the better off you will be… but it still takes time.
If you have a passion for this line of work, you should probably consider pursuing it. If you are more concerned with the money than with anything else, however, then this may not be the right hustle for you.
My Personal Feelings About Becoming A Personal Stylist
I have actually met a few different people who do this, so I know that it can be done. I also know that there are a lot more opportunities for this kind of work than you would think.
For example… a personal stylist could help restaurants come up with uniforms for their workforce, help sales-people to dress to impress, help busy professionals with their shopping and style needs, etc.
But I also know that this is the type of side hustle that tends to do better in larger cities. I live in a smaller city (200,000 people or so), and I know that personal stylists struggle a bit to get a foothold for their hustle here.
I almost feel as if this may be due to the fact that there is only so much money circulating in a smaller city.
But I also truly believe in the power of perseverance. I believe that if you love something and can stay committed to it, you can eventually learn the ropes and start making money with it.
We do, after all, live in a world where there are all kinds of opportunities! You just have to know the right people and do the right things. It is quite a learning process… but any side hustle, including this one, is possible if you are willing to work hard and set your mind to it.
Our Final Opinion Of Becoming A Personal Stylist
Should you try to start a personal stylist side hustle to make some extra money?
There are a lot of ways to make money online. Some are good, some not, but ALL of them are still just trading hours for dollars.
Starting your own affiliate website really is the best way to build passive income and "make money while you sleep". Affiliate websites earn income in every timezone, and can be instantly accessed by billions of smartphones across the globe!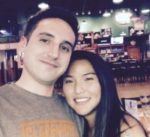 Nathaniell
What's up ladies and dudes! Great to finally meet you, and I hope you enjoyed this post. My name is Nathaniell and I'm the owner of One More Cup of Coffee. I started my first online business in 2010 promoting computer software and now I help newbies start their own businesses. Sign up for my #1 recommended training course and learn how to start your business for FREE!