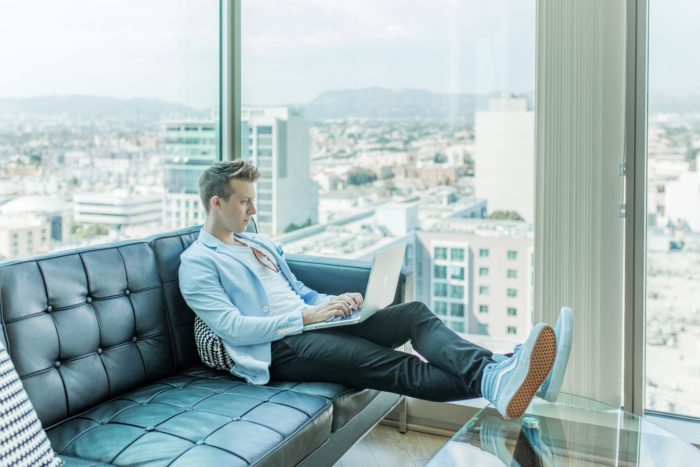 Everyone likes a good side hustle… a quick, easy way to make some extra cash. Some people hustle with Uber, while others clean homes and offices in their spare time. But some are jacks-of-all-trades, and these are the people who could potentially consider becoming a personal concierge. Can you really make money as a personal concierge?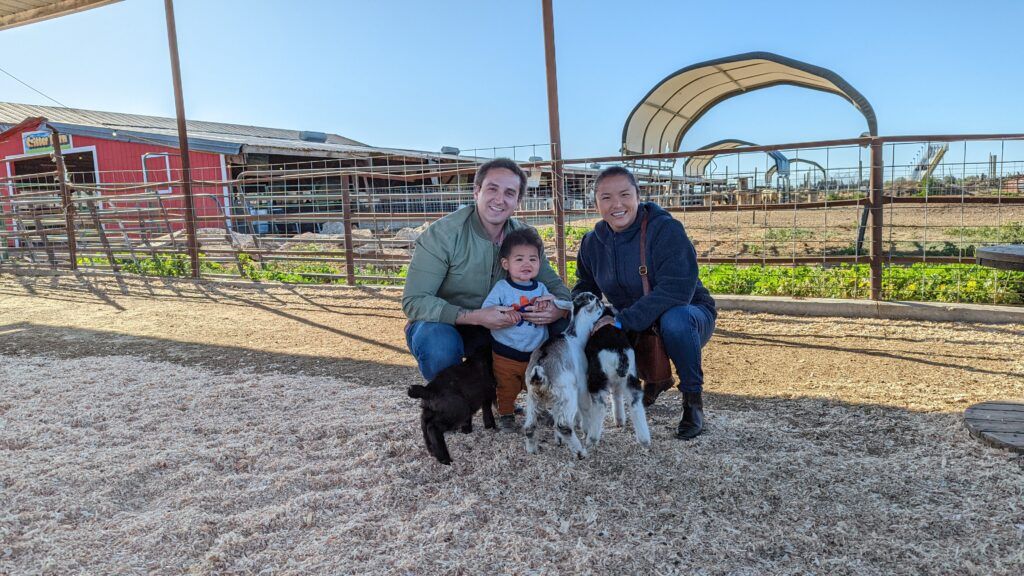 Are You Ready To Work Your Ass Off to Earn Your Lifestyle?
Are you tired of the daily grind? With a laptop and an internet connection I built a small website to generate income, and my life completely changed. Let me show you exactly how I've been doing it for more than 13 years.
Let's talk about it!
Making Money As A Personal Concierge
Being a personal concierge might not be a familiar job idea, but that doesn't mean it lacks potential. In this post, we're starting off by considering what the role is and then moving on to the income potential.
What Exactly Is A Personal Concierge?
This profession has been around since roughly the beginning of the 18th century. The first 'concierges' actually over-saw police and prisoner records, while also keeping order in these institutions.
This evolved into the type of 'concierge' who lived in apartment buildings to receive mail and monitor the comings-and-goings of business-people and residents alike.
Nowadays, many people think of the people who clean and administrate fancy hotels and condos when they hear the term… though this is a common misconception.
Hotel and condo concierges do exist, but that is not what we are talking about here.
A personal concierge is really a 'jack of all trades,' and is more of a personal assistant than a maid or a manager.
The technical term for this position is usually defined as a person who "makes arrangements and runs errands."
They may be hired by busy professionals, businesses, or corporations to oversee scheduling tasks, errands, and other basic, domestic, and/or scheduling responsibilities.
This individual may be responsible for any number of daily and/or special tasks. These can include…
Running errands

Booking tables at restaurants

Arranging housekeeping

Organizing trades or services

Arranging events

(business or personal)
A phrase that is commonly used by professional, successful concierges is "as long as it is legal, I will do it!"
Every client will have different needs, so it is important that you are ready for almost anything if you plan to step into this side-hustle.
How Much Does A Personal Concierge Make?
Someone working as a professional, full-time personal concierge can expect to make anywhere from $40,000 to $60,000 annually.
This breaks down very roughly to about anywhere from $25 an hour to $125 an hour.
Keep in mind, though, that this all depends on a number of factors. You need to take into account not only the types of clients you are taking on, but also how often you plan to work.
Obviously, working 40 hours per week for a high-paying client is going to land you higher paychecks than working 4 hours a week for a mid-level client!
Geography also plays a part in this. If you live in a larger city, you may have more opportunities to find high-paying clients than you would if you lived in a smaller city or town.
How Do Concierges Get Paid?
A personal concierge can choose multiple different ways to bill their clients.
Some charge by the hour, some charge a retainer, some charge a 'membership fee,' and some actually charge a base salary.
Some concierges work full-time for one client, and some work by contract, billing out by the hour or from job to job for one or more different clients.
There are some corporate businesses who hire concierges to provide luxury benefits to their employees. These business sometimes pay thousands of dollars per month to provide these services, and can offer very profitable gigs to concierges who are looking to break into the industry.
In some cases, concierges can also earn money through referral fees. If a concierge is particularly popular or successful, they may make arrangements with local florists, wedding planners, caterers, dry-cleaners, etc.
Every time the concierge brings clients to these businesses, they make an extra bit of cash for 'finding' the business.
And of course, let's not forget about the tips!
Some personal concierges make excellent tips, depending on what types of clients they tend to spend their time around!
What Does It Take To Start This Side Hustle?
As with any side hustle, you need a plan to start this one.
Thankfully, you won't need much in the way of supplies or equipment to get into this field… though in most cases, you do need a car, a smart phone, and a valid driver's license.
Many errands will require you to drive around, picking things up, dropping other things off, etc.
In many cases, it will also benefit you to own a computer or a laptop if you plan to enter this line of work, as you may need to do research, book venues online, pay bills for your clients through online systems, etc.
As far as marketing materials go, you will need at least some high-quality business cards. A website to go along with this can also be a fantastic upgrade!
Most personal concierges start off as independent contractors. But you will also need to figure out pricing, and what you will start out charging clients.
Some concierges go right ahead and form an LLC for their business. Some also buy insurance to protect them from accidental damages to client homes and/or businesses.
And in some cases, you may need to be able to pass a background check… especially if you plan to work in environments where you will be coming in-and-out of people's homes.
A business bank account is also a worthwhile thing to look into if you plan to be a personal concierge, as this can really help you to separate your business transactions from your personal ones.
This, in turn, can really help you with taxes at the end of the year!
There are certainly some pros and cons to this type of side-hustle as well.
Let's start with the upsides.
You can grow this business from the ground up with very little high-end marketing

This is a pretty easy business to grow via word of mouth

It requires no specialized training or experience

You can offer whatever types of services you are comfortable with

You can do business on a project-by-project basis, or form long-term, full time relationships with your clients

You can make a lot of money in this field
But there are also some downsides.
This type of business is tied closely to the health of the economy. If nobody has any money to spend, service-oriented businesses like this are often the first ones to get cut

You need an extremely flexible schedule if you want to make this hustle work

You may need to work extra-hard through holidays

Finding the right clients can sometimes be a bit of a challenge
Who Is Best Suited To This Kind Of Business?
This type of business is best suited to individuals who are organized and flexible.
The ability to multitask and juggle multiple things at once can also be super-helpful!
If you don't have an open and flexible schedule, you will definitely suffer in this line of work… as a great deal of the value in being a personal concierge comes from being on-call and available at all times… or at least as often as possible.
If you have a mind for marketing, you will fair a lot better in this line of work. Marketing yourself is a bit part of winning at the side-hustle game… but that is especially true if you are thinking about going at it as a personal concierge.
And finally, the ability to think on your feet, think critically, and problem-solve will take you a long way.
Often, jobs taken on by personal concierges are very diverse and unusual. No two days will be the same! Clients will pay much better for professionals who can navigate challenges and get things done without requiring a lot of oversight.
My Personal Feelings About Trying To Earn Money As A Personal Concierge
Personally, I like the idea of this business… though it isn't for everyone.
I have known several successful, professional concierges… and all of them share some very basic, fundamental strengths.
They are all…
Flexible

Hard-working

Reliable

Good at problem-solving

More interested in doing different, unusual things every day than in doing the same thing day after day

Decent marketers who put real effort into marketing themselves and their businesses
If you do not fit into most of these parameters, then this may not be the best side-hustle for you.
In conclusion, it takes time and dedication to build up this side-hustle. If you want to get rich quick or make a bunch of money overnight, this is certainly not the gig for you.
But if you enjoy helping others, like running errands, thrive in diverse situations, and enjoy thinking on your feet, then being a personal concierge may not be such a bad idea for a side hustle!
You can make excellent money doing this. But it takes time to build up a client base.
There are faster, easier ways of making a few quick dollars. But if you are committed to starting your own hustle and dream of owning and running your own business one day, this could be a fantastic avenue to consider.
Our Final Opinion About Making Money As A Personal Concierge
Should you try becoming a personal concierge and use it to make some extra cash?
There are a lot of ways to make money online. Some are good, some not, but ALL of them are still just trading hours for dollars.
Starting your own affiliate website really is the best way to build passive income and "make money while you sleep". Affiliate websites earn income in every timezone, and can be instantly accessed by billions of smartphones across the globe!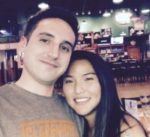 Nathaniell
What's up ladies and dudes! Great to finally meet you, and I hope you enjoyed this post. My name is Nathaniell and I'm the owner of One More Cup of Coffee. I started my first online business in 2010 promoting computer software and now I help newbies start their own businesses. Sign up for my #1 recommended training course and learn how to start your business for FREE!