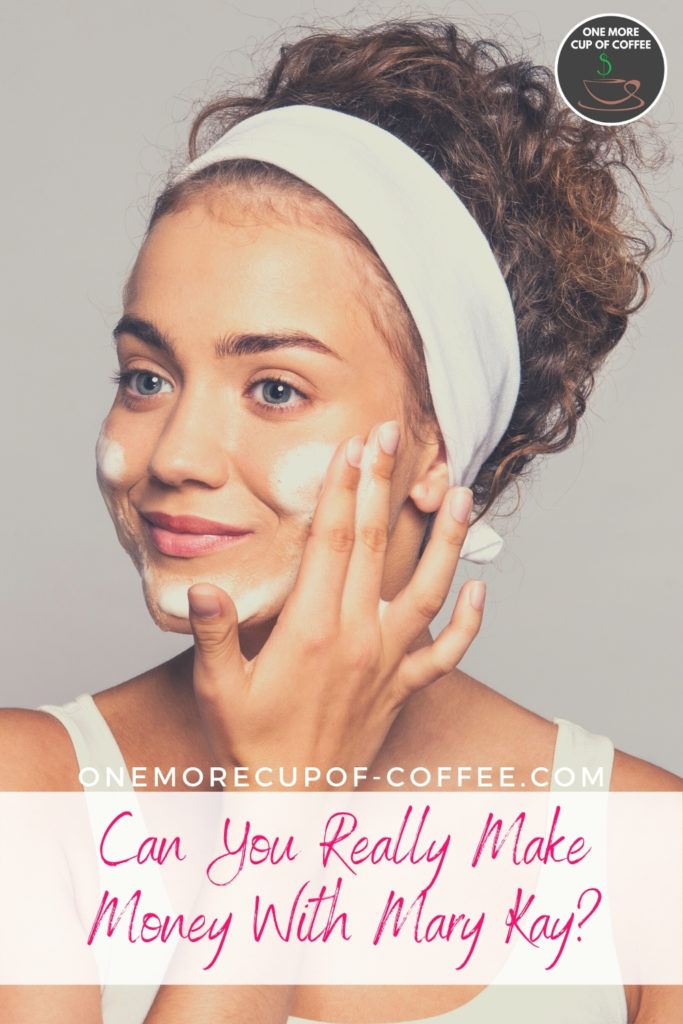 Mary Kay barely needs any introduction. The beauty MLM is one of the giants in the field, with a worldwide wholesale volume of more than US$3 billion in 2018. Mary Kay also has a long and successful history. It has been operating as an MLM since 1963.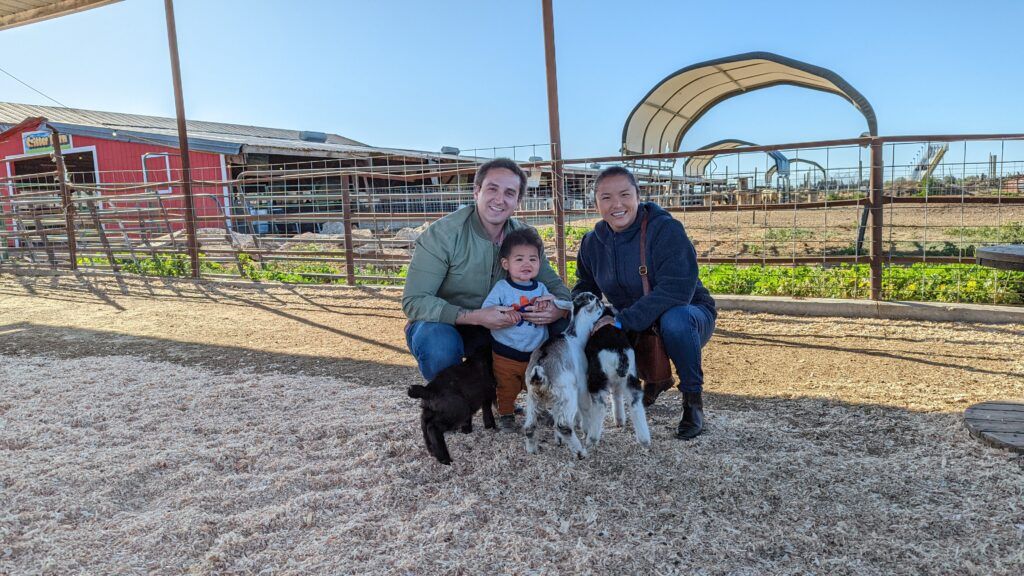 Are You Ready To Work Your Ass Off to Earn Your Lifestyle?
Are you tired of the daily grind? With a laptop and an internet connection I built a small website to generate income, and my life completely changed. Let me show you exactly how I've been doing it for more than 13 years.
The company produces a wide range of beauty products, including makeup, acne solutions, skincare items, and fragrances. They even have a men's catalog. While the products are on the expensive side, they're not especially unusual for the product quality.
You'll find that some cosmetic MLMs have similarly priced products, while others offer cheaper ones.
The size and history of Mary Kay may make it sound like an amazing way to earn money. There are even many success stories of people doing just that.
Even so, the success of Mary Kay doesn't automatically make it a good choice for income. Large companies can even be less appealing, as they may care less about individual distributors. In this post, I'm taking a look at the myths and realities that surround Mary Kay and your chance to earn money.
Two Ways To Make Money With Mary Kay
Mary Kay follows the same basic concept that you find in every MLM. This means that you're making money from selling products and building a team.
The team-building approach involves recruiting other people as distributors. You're typically still selling the products, but the team aspect gives you much higher income potential. Of course, building and maintaining a team increases your workload too.
In this post, I'm highlighting the key features of both money-making approaches. I'll then take a look at whether Mary Kay is currently realistic as a way to make money.
Make Money From Product Sales
You probably already have some idea of the products that Mary Kay offers. The company currently has a variety of online catalogs and these all feature many different items,
The catalogs generally focus on beauty, which includes skincare, fragrance, and makeup. The product line is strongly focused on women, although there is a smaller range of products for males.
I'm not going to go through the product line in detail, because you've probably already heard about it. Many of the items can be considered high-quality beauty products and often have a price tag to match. This is especially true for skincare.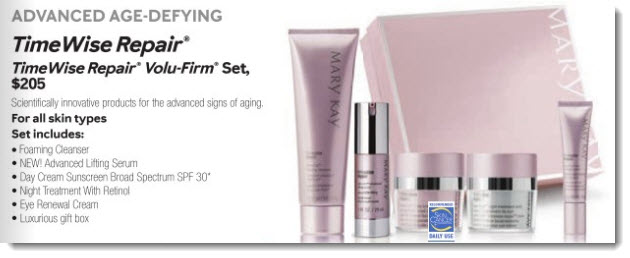 There are some less expensive items too, including more typical cosmetic items.

Regardless of the product type, items from Mary Kay do tend to be more expensive than what you might find in a store. This isn't surprising, as MLMs have additional overheads to worry about.
The price of the products does limit who you could sell them too. However, Mary Kay's reputation is focused on quality, so people interested in the range may well be willing to spend the money.
You can see this in the reviews that the products get on Amazon, like the ones below.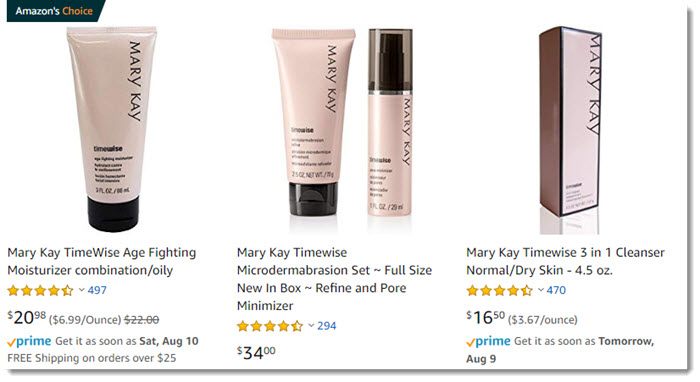 In this case, the vast majority of the reviews were positive, with relatively few negative ones. Additionally, some of the negative reviews are because people were sent the wrong product or an old version.
Reviews on Amazon can be easily faked, but the high number of positive reviews and the low number of negatives does suggest that Mary Kay products are very popular. I also saw the same pattern across many different products, which reinforces that idea.
So, in general, the company sells products that appear to be of high quality and have a good reputation. The only real catch is the price tag. I guess beauty is an area where women tend to spend a lot of money to have products they enjoy, so as far as products go, they pass the test!
The sales processes are pretty typical. One aspect involves hosting parties, which offer the chance to show products off and get people excited.

The party style is a mixed bag. While parties can work well, they can also be time-consuming and you may not make any says. There are often costs involved too, especially if you provide prizes to guests, set out snacks or offer samples.
Still, the approach does give consultants a wider reach. Each party will have a host and the guests come from that host's social circle. Hosts can earn free products if the party has at least $200 in sales – so there is plenty of incentive for them to find friends to invite.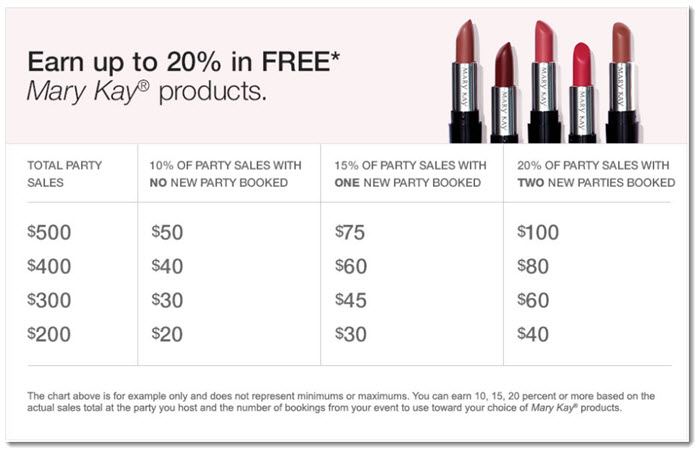 One other aspect to mention is the amount you earn. Consultants can earn 50% profit on products – but this is because you generally need to buy the products first and then resell them. Doing so is always frustrating. The percentage is based on the full retail price, so you'll earn less if you sell items at a discount.
Make Money Building A Team
Even with a 50% commission from sales, most of Mary Kay's income potential comes from team building. The idea is that you're earning percentages from the success of your downline (which includes the people you recruit, the ones they recruit, and so on).
As your team grows and increases in the sales they make, your position in the company can grow, along with your income. The bonuses are directly tied into the team structure, so a bigger team means more income in this way too.
Of course, the commission plan isn't simple. There are different ranks of consultants. The higher ranks offer more bonuses and higher levels of commissions, but moving through them means that your team needs to be a certain size.
For example, the Senior Beauty Consultant rank provides a 4% commission from your team. This requires that you remain active in the company and that you have either 1 or 2 active representatives that you have personally recruited. The requirements increase along with the ranks.
Don't be fooled by the simplicity of the requirements either. Staying 'active' involves meeting specific purchasing/sales requirements each month. Some distributors even find that they end up buying more than they need just to stay active.
Doing all of this and keeping your team to the required levels takes a lot of time and energy. It's also challenging because you have to rely on other people. That can be a particularly frustrating thing about MLMs because you never truly know how effectively other people are going to be or what decisions they are going to make.
The Size And Reputation Of Mary Kay
Without a doubt, Mary Kay is one of the larger MLM companies and it's also pretty well known. This could act as an advantage or a disadvantage for people trying to sell Mary Kay products or recruit others into the company.
One advantage is that it would be easier to promote the company if people have already heard of it. As you saw above, the products themselves have a good reputation. If someone knows the quality and already likes the products (or converts), you could be making multiple sales over time from the same customer.
However, the disadvantages are as significant, if not more significant than the advantages.
For one thing, the size of Mary Kay means that you are competing against a lot of people. Many of your potential customers probably have a connection to at least one Mary Kay representative.
In my family alone I can think of 3 people that have sold Mary Kay in the past and are savvy to the whole recruitment scheme. Regardless of whether or not they like the products, they don't want to get roped into automatic shipping and other 'network marketing' things like parties or obligations to friends to buy.
That makes it so much more difficult to find people that will reliably buy from you.
At the same time, Mary Kay's products are everywhere. Typically, MLMs want people to buy from distributors only, which makes their product appear exclusive. The size of Mary Kay makes the products very easy to find. For example, if you look on Amazon, around 2,000 Mary Kay products are being sold, and many of them are being sold at a discount.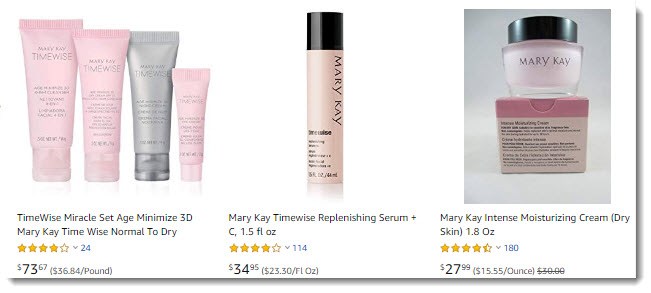 And that doesn't even count all of the products sold on eBay.

That's pretty bad news if you want to make money as a distributor. Potential buyers really do have so many different places that they can go to buy the products. This makes it that much more difficult to make sales.
Another thing is that Mary Kay has been getting some bad press for its commission scheme. For example, an article by CBS News talks about how the company might be considered a 'pink pyramid scheme'. The article argues that the company exploits its workers and that it doesn't live up to many of the claims about income that it makes. The following piece from the article is an example of that:

That quote alone shows that making money from the cosmetic giant is a lot harder than the company wants you to think.
Can You Generate Reliable Income With Mary Kay?
The Mary Kay Review
Making a decent income with Mary Kay isn't easy, but it is possible. For that matter, here isn't really an easy way of making money regardless of how you try to do it. That goes for any business, including Mary Kay, and for any other biz op you try. If you did find something that really did make money easily and quickly, then it would either be a scam or simply would not last long.
Still, making a reliable income with Mary Kay will be more difficult than it should be. If they just had you sell the products and work for the company on commission, I wouldn't have a problem with it!
One issue is that you strongly rely on being able to recruit others into the company in order to make decent wages. As I mentioned before, the size of Mary Kay works against you in this area, because there are just so many people to compete against. How will you actually grow your team large enough to make a decent amount of money when your family/friends network may have already been asked to join?
Developing and maintaining a team has its own complexities too. After all, your downline consists of others trying to make money from the company. Over time, many of them may give up, lack the funds to stay active, or simply be unsuccessful at making many sales. If those things happen, then your own profit is going to decrease.
You also have to purchase a certain amount of products yourself to stay active in the company. In particular, with Mary Kay, you have to buy around $200 worth of products every three months. That could add up very quickly, especially if you aren't making much money from the company.
Another interesting thing is the commissions they pay. In theory, you do earn a 50% commission of what you sell. In practice, this means that you purchase at the consultant's price ($9 for example) and then sell the product at the suggested retail price ($18 for example). If you can do that successfully, then yeah, your profit is decent.
But, with so many others selling the products, you're likely to have to put your prices much lower to actually get a sale, so your personal profits may not be as high as projected if someone is telling you how much possible by being an MK rep.
All of these issues mean that you are fighting an uphill battle to make money and to be successful in the company.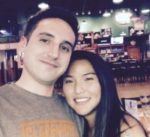 MLM Critic & Author: Nathaniell
What's up ladies and dudes! Great to finally meet you, and I hope you enjoyed this post. I have to be honest though. I'm not a big fan of MLM. Tried it. Hated it.
Affiliate marketing is cheaper, faster, and easier. See for yourself and join millions of other successful affiliates generating income from their blogs!
No inventory. No fees. No recruiting. 3 BILLION potential buyers online.
Reader Interactions