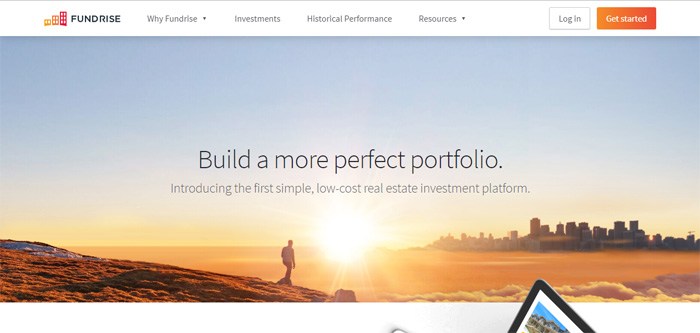 Have you ever wanted to invest in real-estate, but didn't know how to get started? Have you ever wanted to put your money to work in a way that will give back, instead of just letting it sit and waste its potential in a shoe box or a bank account?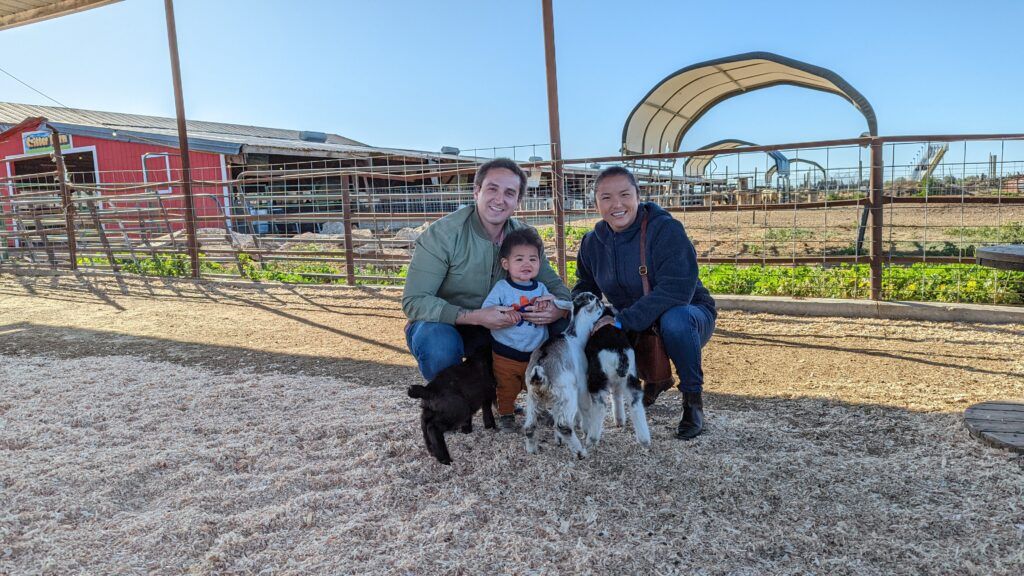 Are You Ready To Work Your Ass Off to Earn Your Lifestyle?
Are you tired of the daily grind? With a laptop and an internet connection I built a small website to generate income, and my life completely changed. Let me show you exactly how I've been doing it for more than 13 years.
If so, then this might be the side-hustle for you! But can you really make money with Fundrise.com?
That is what I set out to explore as soon as I found out about it.
Making Money With Fundrise.com
The first thing to think about is Fundrise.com itself. What is the site and how is it meant to work?
Fundrise.com calls itself 'the first simple, low-cost real estate investment portfolio.' Right on the landing page, they give you lots of different reasons to consider choosing them for your real-estate investment needs. Take a look.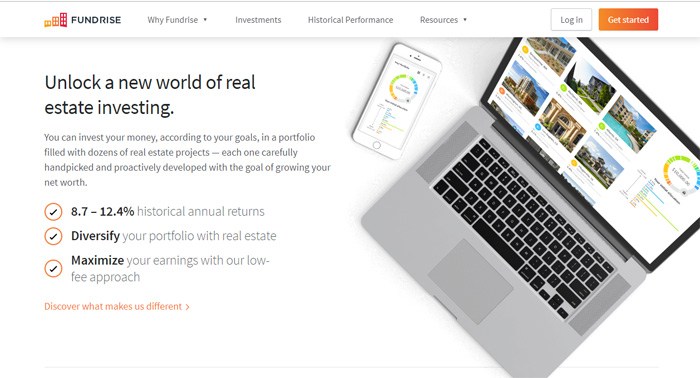 They offer 8.7%-12.4% on returns, which is actually pretty awesome. They also allow you to diversify your portfolio, and even help you to maximize your returns with their low-fee approach.
They literally have multi-million dollar projects that anyone can add to their portfolio, and they give you plenty of information on whatever type of project you are looking for.
The only requirements for investors are that you are a U.S. resident over the age of 18. You can even invest regardless of whether you are credited or unaccredited, which is kind of a new thing in the real-estate investment market.
Fundrise.com is kind of a market-leader in that department.
Basically, their platform serves as an alternative to investing in the stock market. If you do go through this platform, you will be investing in private-market real estate—which is actually a very lucrative area of investment that many people do not even know about.
If you do choose to use Fundrise.com, you will get…
Access to an investment class that used to be unattainable
Better expected returns than most traditional models give you
Expert management through a team of experienced real-estate professionals
Diversification across multiple different types of properties
I love the idea of investing in real-estate using a service like this because it seems a lot easier than just showing up to a stock-brokerage and trying to work through all of that. Modern day stock market business is NUTS!
There are a few apps nowadays that are actually making it more accessible… but for the most part, it is really difficult to get started with. It is not impossible—it is just complicated!
But platforms like this make investing easy, even for a layman like me… so I was really interested in learning more about it.
How Much Does It Cost To Use Fundrise.com?
Fundrise.com does charge some fees to pay their bills and turn their own profit. There seem to be two fees, in general, that they collect.
A 0.85% annual asset management fee on eDirect offerings, eREITs, and eFunds
Clients of the investment services and management system pay a 0.15% annual investment advisory fee, though this fee can be waived in certain circumstances
This is pretty much everything that Fundrise.com will cost you to use, and I was pretty impressed with it. Obviously, the biggest part of this opportunity is that you have to have capital to start with.
The minimum amount of money that you can use to put together a starter portfolio is $500, while the minimum for an advanced portfolio is $1,000. Speaking pretty generally, those are low numbers! Almost anyone could scrounge up that kind of cash to invest if they really wanted to.
After your initial investment, you can also add funds from your investor dashboard in increments of $100. If you are wondering how you initially make the investment, ACH transactions are mandatory for all investments under $25,000.
Some people are a little bit scared of ACH transactions—but as far as we can tell, Fundrise.com is a perfectly legitimate business with a lot of street-cred to back it up.
Now, with that being said, I did look up some reviews of the business—and some investors are saying to be careful if you plan to invest with this company because the fees could add up to more than you would think just from reading the basic information.
But… at the same time, I do not really see this amount of money as being too much to risk if you are really wanting to try it out.
How Much Can You Earn With Fundrise.com?
Fundrise.com promises historic annual returns, ranging from 8.7 to 12.4 percent. Of course, the only way to know for sure how much money you could earn is to pull out your investment calculator to do some serious math.
If you invest only $500, the amounts are going to be pretty small, especially at first… and especially after fees.
But—as your investment grows, so will the returns. And that is where more 'serious' income is generated in the investment game. You need to build your investment up to the point where your returns are significant.
That obviously can take a while, depending on how much money you are able to put into it. But then again, it is usually always more profitable to invest than to just leave your money in a savings account. Savings accounts accrue such small returns for interest that they are really not considered an investment.
Non-Monetary Costs Associated With Using Fundrise.com
The biggest non-monetary cost associated with using Fundrise.com probably comes from the amount of time it would take you to get started.
You would also need to spend a bit of time tracking the results of your investment, keeping tabs on it, checking fees, and figuring out whether or not you should continue with it. You need to choose a plan and put your profile together, so all of that would take a little bit of time and effort.
But aside from this, there are really not that many requirements to meet. Making money on Fundrise.com is absolutely not a difficult thing to do. You will likely not get rich overnight, but it is also something that could help you to build up pretty substantial amounts of wealth over time.
It really depends on the amount of money you have to invest, the portfolio you put together, and how the market performs once your investment gets put to work.
My Personal Feelings About Fundrise.com
I have spent quite a bit of time reading about this site after discovering it—because this is the kind of thing that I have really been looking for in my life. I love the idea of using $1,000 to dip my toes into the real-estate investment waters.
But to be really honest, I do not like the idea of going with a traditional broker, because of all of the fees.
I am not an expert at any of this, so keep that in mind! I am just a guy who loves building side-hustles, and I enjoy the challenge of trying new things.
I have done a lot of research about Fundrise.com, and while there is a LOT to this whole 'real estate investment' thing, I feel that this is an awesome website for people who are interested in crowdfunded real estate.
You can absolutely lose money with Fundrise.com. But that is possible whenever you make an investment. That is a risk that comes with it.
But at the same time, I have never heard of someone losing money through Fundrise… and I think it is because they are generally profitable and good at what they do.
From what I have seen, they pay out as promised—and there really isn't a bunch of 'funny business' going on with your money, which his super important.
Would I use this service? Actually, I would. I have even been thinking about legitimately starting out with $1,000 and going from there. But from what I can tell, there are some things about it that you need to know.
This is crowd-funded real estate investing
Once you invest, it is hard to get your money back
You may lose money, because no investment is foolproof
You may earn quite a bit of money if your money helps to generate a profitable return on the investment
There is obviously some up-and-down that is going to happen with value on shares. This is not necessarily a fixed, concrete investment
If you feel like taking the risk and jumping into crowd-funded real estate investing, then I think that Fundrise.com is not only a great option, but also the biggest and most trusted name in this specific game… at least at this point.
If you're interested in a simplier approach, you could check out the Clink app, which focuses on basic investing and does the legwork for you.
But with that being said, I also understand that this is not for everyone. You almost have to just take the leap and invest the money to see how this is going to work for you.
It might pan out well, or it might not be what you expected.
Either way, I also feel that this site is actually quite well-done in a technical sense. It is laid out well, and I consider it an attractive-looking website—so kudos to the company for that!
Our Final Opinion Of Fundrise.com
Should you invest some money and see if the payout is worth your time?
There are a lot of ways to make money online. Some are good, some not, but ALL of them are still just trading hours for dollars.
Starting your own affiliate website really is the best way to build passive income and "make money while you sleep". Affiliate websites earn income in every timezone, and can be instantly accessed by billions of smartphones across the globe!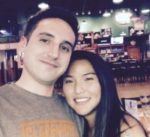 Nathaniell
What's up ladies and dudes! Great to finally meet you, and I hope you enjoyed this post. My name is Nathaniell and I'm the owner of One More Cup of Coffee. I started my first online business in 2010 promoting computer software and now I help newbies start their own businesses. Sign up for my #1 recommended training course and learn how to start your business for FREE!