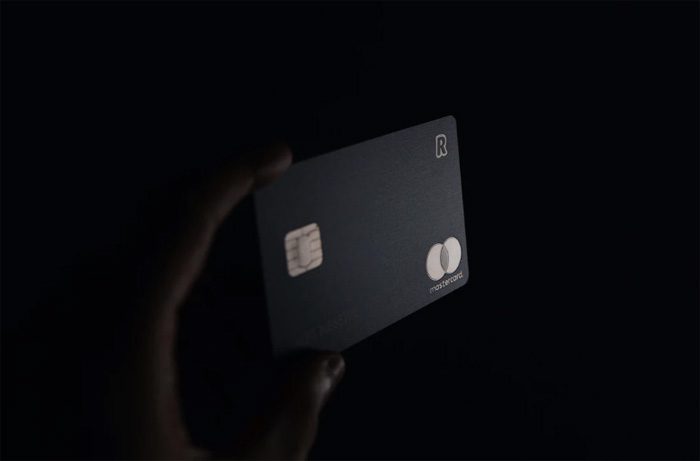 This is a side hustle idea I heard about from a friend. Ever since, I've been doing my research and trying to figure out if it could really be worth the time. And now, I've finally found enough information to talk about it. Can you really make money with credit card arbitrage?
In this post, we're going to talk about it.
This is probably not something you will hear about in mainstream financial planning or personal-finance circles, because it can tend to be a bit on the dangerous side.
Some people have taken this idea to the extreme, and are netting some pretty serious profits with it… but it does not come without at least a certain measure of risk.
Making Money With Credit Card Arbitrage
First, let's talk about what credit card arbitrage actually is.
Credit card arbitrage is the practice of getting a zero or very low interest credit card, borrowing money from it to put into a high-yield bank account, and then collecting the interest from the money in the bank while making the minimum payments on the credit card until term of the zero-interest offer reaches its end.
At that point, you pay back the entire remaining balance on the card, while keeping the money you made in interest in your account.
Bam. That is virtually free money in the bank.
Awesome, right?
Well, it is… but it is not without its downsides. Some people call credit card arbitrage a 'dangerous' way to earn extra money, because of how quickly it can go wrong if you miss a step.
Let's discuss it.
How To Get Started
First things first… you need to get the right credit cards and/or convenience checks to make this work. Credit card arbitrage used to be a LOT easier. But it is still possible.
First off, you need to borrow money at as close to 0% interest as possible. There are still credit cards that come with 0% interest for a year or two… and those are the best ones to start with.
Some of these cards offer balance transfers with no fees as well… and that is even better!
The next thing you want to look for is a high credit limit. Obviously, the more money you can borrow at 0% or close to that, the more you can make.
But anyway, the main things you are looking for include…
0% interest for at least a year, preferably more
No or low fees on balance transfers
Highest credit limit possible
Next, you need a high yield bank account. In other words, you need a bank account that pays out a decent amount of interest on money within it. You usually want something that will give you at least a 4% spread between what you are paying on your credit cards and what you are earning with your bank account.
Then, the process gets kind of simple (at least in theory). You simply transfer as much of your available credit as possible into your bank account. You are borrowing for a low rate, but getting paid roughly 4% more to have that money in the bank.
How Do You Get The Money From Your Credit Card Into Your Bank Account?
The easiest way to do this is with a 0% convenience check. But nowadays, it is getting more difficult to get these. So instead, you can also use a different method to get your credit card balance into your bank accounts.
You can make everyday purchases with your zero interest credit card, but then put that exact amount of money from your regular accounts into your high-yield savings account. In this sense, you are moving the money around without being required to get your credit card money directly into your bank account.
At some point, you will max out your credit card… but you will have at least that much in your high-yield savings account.
So now, you make the minimum payments on the credit card at zero percent interest, while racking up 4%, 5%, or 6% in interest on the money in your bank account.
And that is it. That is the idea behind credit card arbitrage.
What Are The Main Challenges With Making Money Through Credit Card Arbitrage?
The biggest challenge (and danger) with credit card arbitrage is that one misstep can really ruin it. It takes a lot of planning and knowledge to avoid fees with this kind of plan… so you have to have a pretty in-depth knowledge of how the credit cards and bank accounts you plan to use actually work if you really want to avoid having your profits eaten up by unexpected fees.
Since there is such a slim margin for profit with this idea, you really can't afford to have anything go wrong. I've heard of people who were using upwards of 20 different credit cards at once, racking up huge profits with this strategy. But these people were very smart and meticulous about how they balanced it all.
If you are not financially disciplined or very knowledgeable about credit cards and bank accounts, the extra fees can really hammer your profits and cause you to actually lose money instead of earn it.
It can also be difficult to find bank accounts that give you more than 1% or 2% interest nowadays. And many that do offer this come with a range of conditions.
Often, if you forget one of the conditions, (logging in once per month, making minimum deposits, using your attached debit card at least once, or whatever the terms demand) you get hammered with fees that could threaten to either reduce, or even wipe-out, your profits.
If you're earning 4% on $2,000 in a bank account, that isn't an incredible amount of money when you compare it to a few $49 fees! These fees may be rare in normal accounts… but in special accounts with higher interest rates, they can become a lot more complex.
If you rack up just a few of these, you may actually end up dipping into your profits enough to negate the value of the entire operation.
So, with that being said, it takes a special kind of person to pull off this kind of side hustle. You need to be especially disciplined, money-minded, and careful with your finances.
If you're the type of person who forgets about bills or fails to pay rent on time, you may actually end up not doing so well with this type of side-hustle!
How Much Money Can You Make With Credit Card Arbitrage?
This depends on how much money you can gain access to, what kinds of accounts you can manage to get, and what kinds of interest rates you can get on your credit cards.
If you can, for example, get $2,000 in credit at 0% interest for a year, and put it into an account that will pay you 5% interest, then you can make $100 per year with this scheme (that is, IF you can avoid fees. A couple of $30 fees could kill your profits).
Once again, it all comes down to finding the best credit card(s) and the best bank account.
My Personal Feelings About Making Money With Credit Card Arbitrage
Personally, I like this side hustle… but I can also see how it isn't for everyone. For people who have a difficult time keeping track of their finances, this may not be the best idea.
If you miss payments or make a mistake, you could easily start incurring fees and get into trouble. And you definitely wouldn't want to start out maxing out a credit card without then also putting money back into the bank account.
Credit cards can actually get some people into trouble… so caution should always be used. You also need to be able to understand credit card and bank account terms.
Actually, I could see someone working for a credit company or a bank having an upside to this side hustle, because they may have a more in-depth knowledge of different account options and credit cards. The same might be true for someone who writes financial articles.
But yeah. I still like the idea of this side hustle, and am even cautiously considering giving it a try myself.
You may not be able to get rich with this one. And if you don't have very good credit, you probably won't be able to make much headway at first. But, if you want to make a bit of extra money, have excellent credit, and can get quite a bit of credit/cash that you could put into your bank account, you may be able to make some effortless money.
This side hustle can also become time-consuming if you get to the point where you need to put serious work into maintaining your accounts.
But for most people, staying disciplined and knowing their credit card/banking terms is all it requires.
Our Final Opinion Of Making Money With Credit Card Arbitrage
Should you get a new credit card, start a bank account, and earn money with the interest?
There are a lot of ways to make money online. Some are good, some not, but ALL of them are still just trading hours for dollars.
Starting your own affiliate website really is the best way to build passive income and "make money while you sleep". Affiliate websites earn income in every timezone, and can be instantly accessed by billions of smartphones across the globe!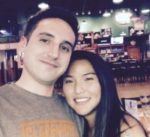 Nathaniell
What's up ladies and dudes! Great to finally meet you, and I hope you enjoyed this post. My name is Nathaniell and I'm the owner of One More Cup of Coffee. I started my first online business in 2010 promoting computer software and now I help newbies start their own businesses. Sign up for my #1 recommended training course and learn how to start your business for FREE!
Reader Interactions