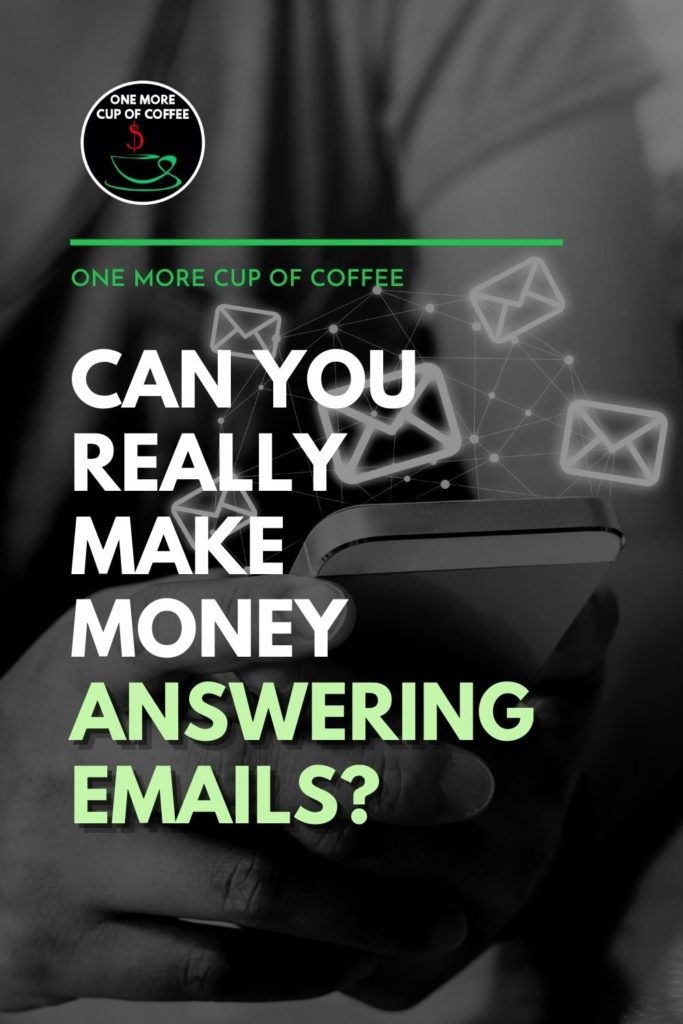 Trying to make your first dollar online is a huge hurdle. When I was getting started, I reached epic levels of hair-pulling frustration trying to get over it.
With so many products and "strategies" promising to teach you how to make money it's difficult to know which ones are real and which ones are BS.
One common strategy I heard a lot about was that I could make money answering emails. This sounded a bit boring, but maybe like a way I could make my first dollar, then move onto more exciting things.
I think a lot of folks are in the same boat! Newbies especially think that starting an online business is too advanced for them, so they turn to things they understand like link posting, ad clicking, or email.
So let's take a look at whether or not this is a real way to earn money online, and how it differs from alternatives.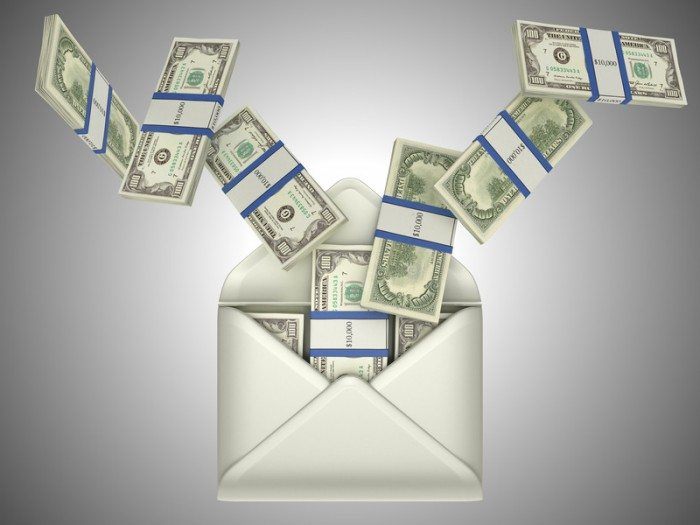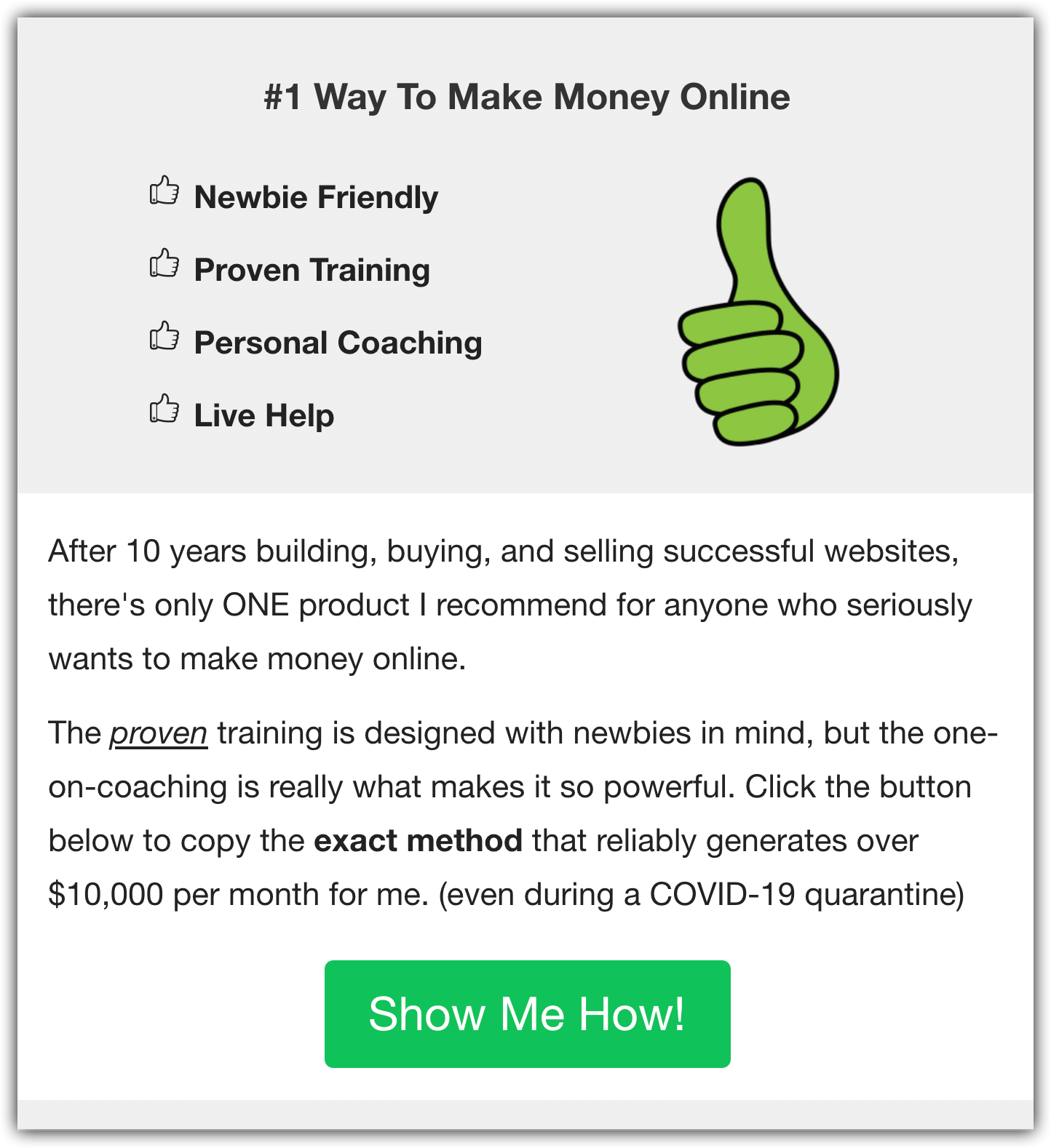 Can You Really Make Money Answering Emails?
It's no secret that people are making money online now. Though there are a lot of scams out there saying that you can earn $1,000's per day instantly, actually there's a whole industry of "normal" folks that run businesses online (or are a part of one).
In fact, now it's very common to see people making money online offering things like products, courses, services, and even information. If you want to make money answering emails then you should be paying attention to these people, where they hang out (online), and what they do..
Why?
Well, because they are the ones hiring people to help them. They often need help with things like managing phone calls and handling website maintenance. But email is the one thing that overwhelms an internet entrepreneur more than anything else.
How Do I Know for Sure?
Every business owner needs someone to help them with the day-to-day activities that keep things running smoothly. Regular (brick and mortar) businesses hire secretaries to answer the numerous calls they get throughout the day.

The person answering the phone at a business like that will get all types of calls: some might be pre-sales questions, support issues, complaints. While other calls might be simple solicitations.
Either way, the owner of that business cannot take all those calls. The same rule applies online, expect with email.
For online businesses, the number of emails they get far outweighs the number of phone calls they get.
That is why they are willing to pay someone to answer those emails for them. Even brick and mortar businesses could need help in this area! My real estate agent and I talked for about 20 minutes one day, and in just that time, he received 17 emails. That's almost 1 email per minute!
How Much Can You Make Answering Emails?
The amount of money you stand to make really depends on you.
In most cases, you are probably going to be hired as a freelancer, which means you are not actually employed by the business.
This is great because you can set your own rates and charge whatever you want. However, if you charge more than the standard rate you are probably going to have a hard time getting clients, especially in the beginning, with no experience or work history in this field.
To figure out the standard rate, you can visit sites like Craigslist, UpWork, or People Per Hour. These sites allow freelancers and business owners to post their needs, negotiate rates and start projects together. My personal preference for hiring is Upwork.
However, something that deals specifically with local clients like Craigslist may be less competitive. For example, on international freelancer sites like Upwork, you are also competing with developing countries. I have a great virtual assistant working for me for $8 an hour and her English is great.
You can visit them to learn what the going rates are for a job like this.
With a few quick searches I found that $10 per hour is pretty standard for someone who answers emails. Of course, these rates will vary depending on your experience, the duties you're willing to perform and your location.

For example, someone from India is willing to charge much less per hour because their cost of living is much lower than it is here in America.
If you are from America, and you want to work with a business that primarily hires people from places like India you will have to lower your rates. Don't be distraught though! Many times the quality of work in developing countries is not up to western standards, and as I grow my business, I find myself hiring more from the US, UK, Canada, and Australia because I simply don't want to deal with the hassles that come with hiring 'cheap' from overseas.
What You Need To Get Started
It takes surprisingly little to get started making money answering emails. Your biggest expenses are going to be your computer and an internet connection (although you could probably just siphon some wifi from your neighbor, or the closest Starbucks).
All the other things you will need are mostly free.
Skype
You may or may not need this. Lots of online business owners prefer to communicate with their employees and contractors via Skype because it's free, instant and universal. If you don't have skype, you may want to download it and create an account now. Potential clients may ask you for your skype name before starting work. If you don't have one, it could make you look unprofessional.
Support Software
It is not uncommon for online business owners to use third-party software to manage things like email. Often they would prefer to hire someone that already knows how to use the software they have. Vision Helpdesk and Kayako are two popular support software option I found while researching this post. You should download a free trial, or take the free tour to familiarize your self with them.
How to Get Started
If you are going to make money answering emails, you have to find someone who is willing to pay you to do so. You can't get paid to answer your own emails…trust me, I've looked into it. It's pretty much a scam aimed at getting people's email address so they can spam you with other "make money online" offers.
The quickest and easiest way to do this is to visit freelance sites like the ones I mentioned before: UpWork and People per Hour. Longer Days is another one worth looking into.
These sites are really the only places where you can find a pool of potential clients looking to hire for various jobs, like answering emails.
If you want to land a client, you need to visit each site, create an account, and set up your profile.
This process is similar to what you would do if you were creating a resume. Usually, the better looking, more complete profiles are the ones that land all the work. So don't just create your account and walk away.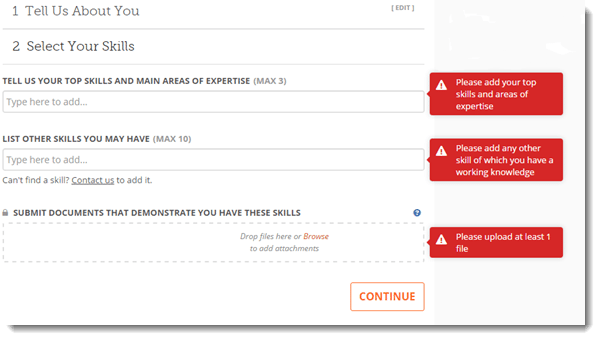 You have to put some time into this, and it's a bit of a pain. But keep in mind that completing these tasks is an investment into your business! Now you're a freelance virtual assistant, and you have to make yourself competitive.
Once you have your profile completed, you need to search through the jobs. Clients aren't going to search you out. They use these sites so they can simply post the opening and wait for replies.
Once you find a post that suits you, you will have to make your pitch. Pay attention to the client's post and include relevant information in your pitch. Get comfortable with this process because you are going to be doing it a lot.
For every five jobs you pitch, you might get a response from one — and that's just a response. The odds of actually landing the gig are even worse. It's a numbers game and you have to be willing to play for a while. I just posted a job yesterday for a writer and got 11 responses in one day. As an employer, that's great, because I have my choice of writers. As a contract assistant, that makes your job tough because you need to stand out from the crowd.
Looking back on my own experiences as an employer, there are a few things that can help you land a job.
Write in great English, and be enthusiastic about the job. I occasionally receive half-assed bids and they are the second to get the chopping block. #1 to go? Poor English.
Respond to questions quickly. Sometimes, time is the deciding factor when I'm in a rush to get started
If you bid low, don't be afraid to say that you are interested in building a profile on the website and want to land jobs and get reviews.
If you bid high, there needs to be a good reason for it! Make sure to include that reason in your original bid so the client doesn't have to ask for it.
Final Verdict?
Can you really make money answering emails? That is the question…or is it? I think the better question is this: Can you make good money answering emails?
There is no doubt in my mind that you can make some money doing this. However, it's not enough.
With this method you are still trading your time for dollars. 1 hour = $10. Once you factor in all the time you spend setting up profiles on freelance sites, pitching potential clients and negotiating rates, your $10 per hour suddenly becomes much less.
Answering emails for money is active income: work once, get paid once. #Booooo.
That's fine if you need a little bit of money now, but what about later? Why have a business online if you are still working for someone else, trading your time.
Time is our most valuable resource and smart business owners know it. That's why they are willing to hire others to do things like answer emails. Smart business owners know how to make money even when they are not working.
Affiliate marketing is a great way to start making passive income online. The internet runs 24/7, and owning an internet business is a perfect way to make money while you're on vacation, while you're sleeping, or while you're building another branch to your business.
Affiliate marketing is what I do for income. It's not all cakes and roses though! You have to put in a lot of work to get started, BEFORE you can enjoy the passive income part.
The great part about this kind of online business is that it's cheap to start, and mistakes won't cost you like they will "in the real world", like starting a restaurant and not having enough foot traffic. IRL, rent's still gotta get paid, right? Online, domains cost just $14/year 🙂
Make Money Answering Emails
There are thousands of different side hustles you could do to earn some extra money on the side, and which one "clicks" for you depends on your personality and goals. However, there's one side hustle that makes an insane amount of money and works for anyone.
Starting an affiliate website is an incredible way to earn extra money because you can do it from your home on a laptop, and work on your business in the evenings and on weekends. The income potential is huge, and it's easy to scale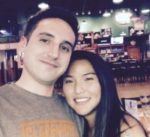 Nathaniell
What's up ladies and dudes! Great to finally meet you, and I hope you enjoyed this post. My name is Nathaniell and I'm the owner of One More Cup of Coffee. I started my first online business in 2010 promoting computer software and now I help newbies start their own businesses. Sign up for my #1 recommended training course and learn how to start your business for FREE!