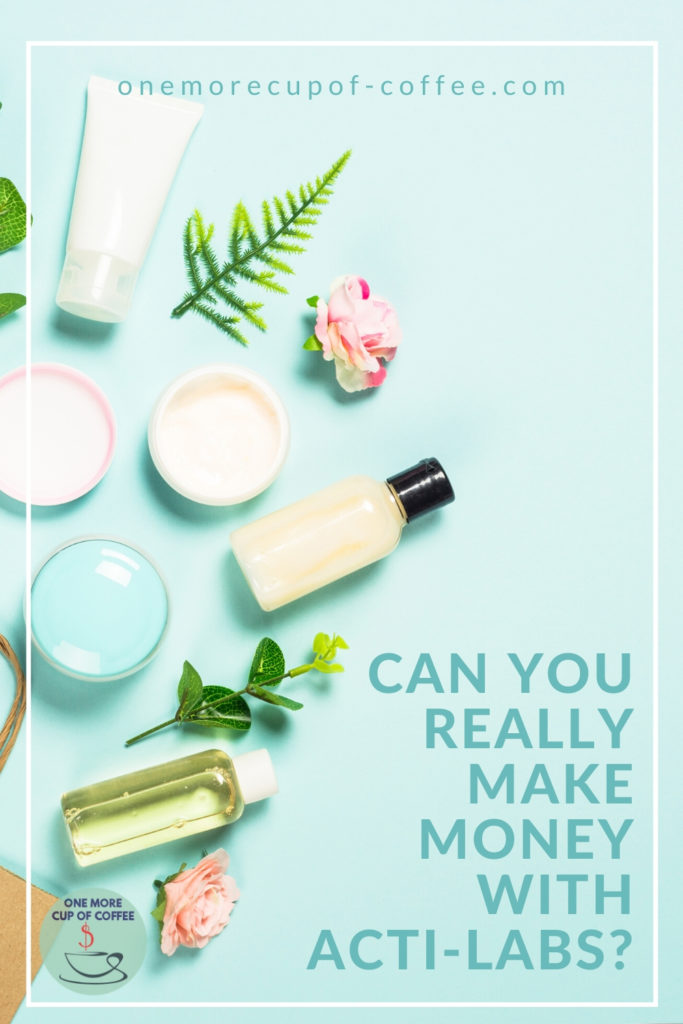 First things first. Acti-Labs is a cosmetics and skincare company. Like many in the field, Acti-Labs aims to have a broad product selection, including some body care items, hair, and teeth products, along with supplements.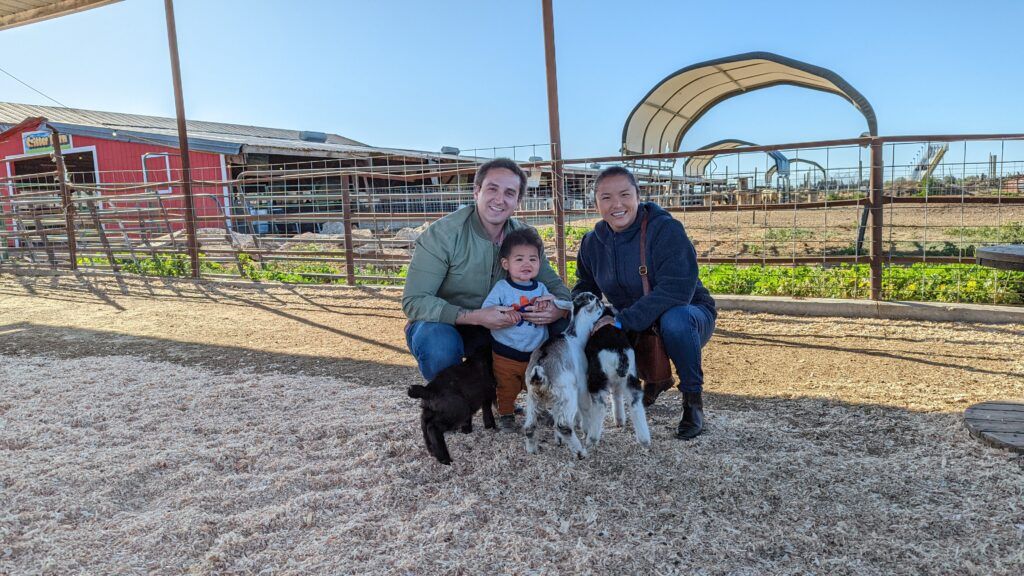 Are You Ready To Work Your Ass Off to Earn Your Lifestyle?
Are you tired of the daily grind? With a laptop and an internet connection I built a small website to generate income, and my life completely changed. Let me show you exactly how I've been doing it for more than 13 years.
Acti-Labs also attempts to stand out by focusing on quality. Their site talks about how the products are made in France, how they are clinically proven, and are cruelty-free. While none of these areas are particularly unusual, they do all contribute to the overall idea of quality and reliability.
The product angle of Acti-Labs does have some advantages.
Cosmetics, skincare, and related products are all popular fields. These are items that people buy regularly. The industries are often called 'evergreen' because products continue to sell regardless of what the economy is doing.
This aspect alone creates the chance to make money.
You're also promoting a decent number of consumable products. This is the ideal situation for earning money, as people will come back time and time again for more items.
But, the field isn't as easy as it sounds. Evergreen industries have one serious issue – competition. To put it simply, everyone cashes in on customer demand.
You're competing against many well-known companies and brands. Some of these may have better products. Others might have similar items for a much lower price.
The question is, are the products from Acti-Labs good enough to sell regularly? And, do you have the skills and connections needed to make those sales?
Two Ways To Make Money With Acti-Labs
Acti-Labs is fairly typical for a cosmetics MLM. Promoting products is your first way to earn. You can increase your income by building a team as well.
We're considering both areas in this post and also talking about whether it is possible to regularly earn money with Acti-Labs.
Make Money From Product Sales
Acti-Labs can be broadly considered a cosmetics company. They offer products in a variety of areas, including skin care items and makeup.

Key product categories include:
Cosmecutial Skincare
Body Care
Dieting & Supplements
Hair and Teeth
Solution Sets
Clearance Sale Items
VIP Exclusives
Despite some unusual terms, the items are roughly what you would expect from a cosmetics company.
The most unusual aspect is the dieting and supplements category. It's unusual to see this type of product from a company that focuses on the skin and makeup.
The section includes various protein shakes and packaged 'healthy' meals (like an omelet and red bean chili). There are also supplements, tea, and some keto products.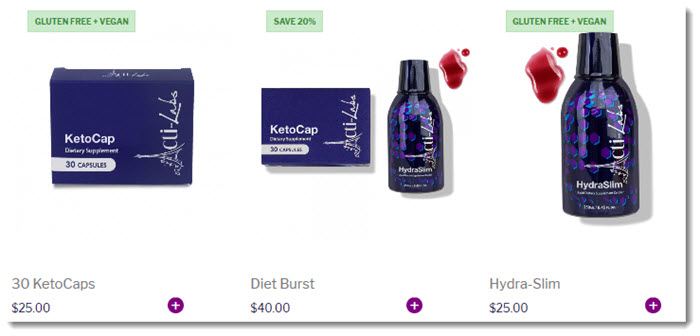 The diet and supplements products do have advantages. They help to extend out the product range, allowing you to target a wide audience. The keto diet is also pretty popular, so the products might be appealing to the right audience.
Still, by and large, the types of products offered aren't unique. But, that's not surprising. Companies in this field do tend to offer similar products to one another so that they meet customer demand.
Acti-Labs does a good job with marketing, making the products stand out in a few different ways.
First, there is the idea that the recipes and items come from France. The manufacturer is French as well, although the products are sold in both the United States and the United Kingdom. The focus includes the use of the Eiffel Tower in the company's logo and the word choice across the site.

The color choice also helps the items seem high-quality, as does the minimalist packaging style.
Another aspect is the focus on science. The company talks about clinical trials for the visible effects of some of the skincare items, as well as their safety.

I particularly like how realistic and honest Acti-Labs is in their marketing. For example, this is what the company has to say about having 'natural' products.

It's unusual to see a company that is so up-front about their approaches. Some customers might not like the use of synthetic ingredients, but honestly, most cosmetic or skincare companies will use ingredients like this.
From a sales perspective, all of these areas work well. They give distributors extra topics to talk about and ways to make the products stand out. This is absolutely essential when you consider how many cosmetics companies are out there.
But, this is all marketing. What about the products themselves?
Well, none are unique. Even the ones that rely on science use similar ideas that other brands have. The precise ingredients and their ratios will change, but the products themselves are what you would expect.
The marketing all focuses on quality, so it's no surprise that the products are fairly expensive too. For example, the Concentrated Hyaluronic Acid I mentioned before is $27.50 for a 15 ml container.
The prices do vary, depending on the type of product. So, some are more reasonable than others. But, you're looking at more expensive products than many other brands.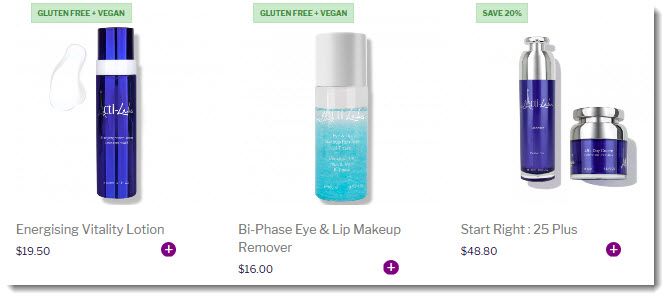 The prices are still realistic for what is on offer and people often pay more for high-quality cosmetics. In fact, for the right audience, these prices may even be normal. Many people do associate price with quality after all.
The one challenge is that reviews of the actual products aren't common. I found a few when searching online, including some glowing ones. But, many of those reviews state or imply that the person is a distributor. This makes it difficult to be sure how accurate the perspectives are.

On the plus side, I didn't notice many negative reviews either. It mostly just felt like relatively few people had tried the products. Or, if people have tried them, they're certainly not being vocal online.
This might simply be because Acti-Labs hasn't been selling in the United States for long. Still, I would have expected more reviews.
The end result is that Acti-Labs has decent marketing and a good focus, but few reviews. This may still be enough to promote sales, especially if you're passionate about the products yourself.
Making Money With Acti-Labs
The first way to earn with Acti-Labs is by selling the products. Acti-Labs says that there are nine distinct ways to earn – although these simply come down to income from sales, income from bonuses and income from your team.
The basic idea remains the same regardless of the company. You earn some commission by promoting the selling the products. This is typically in the range of 15% to 30%, although I've seen higher and lower too. For Acti-Labs, the initial commission rate is 20% and you can increase this to 30% through bonuses.
In particular, you get an extra 5% commission on sales if you can sell more than $500 in products in that month. If you sell more than $1,000 in products, you get an extra 10% instead.
Of course, hitting those targets every month would be challenging. You'll probably find that you're successful some months and not others.
This commission rate isn't too bad, but it's not amazing either. It's simply average for the field.
There is one other unusual bonus. If you make more than $200 in sales between the 1st of the month and the 14th, then you receive a $20 bonus. The bonus is in the form of Acti-Cash rather than money, although you do get a commission on any purchases that you make with it.
This bonus is nice, I suppose, but it's also tricky. Acti-Cash balances reset each month, so you can't build your Acti-Cash up until you get a decent amount.
Either you spend it on an inexpensive item or you add your own money to make up the difference. The latter approach encourages spending your own money, which could easily leave you out of pocket.
Make Money Building A Team
For team commissions, Acti-Labs uses a unilevel model. This means that the people you recruit are placed under you in your downline, the people they recruit are placed under them and so on.
Each tier is a generation and you earn a percentage of their sales. What that percentage is depends on your rank in the company.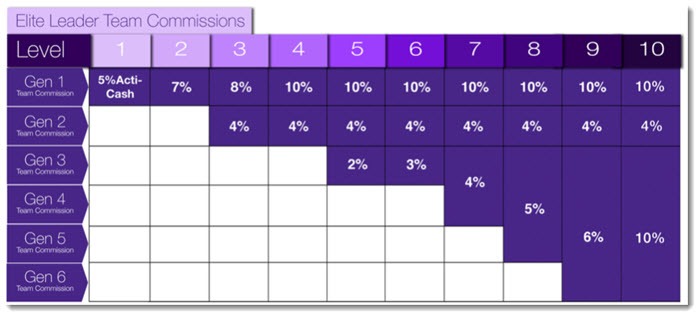 Earning up to 10% of your first generation is pretty good. But, you're just getting 5% at the first rank – and this is in the form of Acti-Cash.
So, when you first become eligible for team commissions, you're not even getting money from your team. That's an awful design.
As a general rule, ranks tend to get more difficult as you go along and you need to meet certain criteria for each rank. Those criteria often include hitting sales targets, along with having a certain structure in your team.
For example, to hit the 5 Carat rank, you might need some 2 Carat and some 3 Carat members in your team and a certain overall level of sales. However, this isn't clear and Acti-Labs doesn't provide much detail online.
This style means the ranks quickly get difficult to hit. As a result, most MLM members tend to be in the first rank or two, regardless of what company you consider.
There are probably extra bonuses from Acti-Labs as well that offer additional income chances. Once again, there are few details. But, I wouldn't be surprised to see a fast start bonus or something similar.
While Acti-Labs is mostly similar to other companies, there are one interesting difference – team commission rates.
On one final note, there are ongoing sales requirements. These are monthly goals you need to meet to earn a commission. You may be able to write in for an exception if you have a bad month or two. But, as a general rule, you're expected to meet the goals.
It's not clear what the sales levels are. But, do bear the pattern in mind. After all, life is unpredictable, and hitting monthly targets is never as easy as it sounds.
It's also worth mentioning that distributors sometimes find the company frustrating. Multiple reviewers mentioned issues with rude customer service.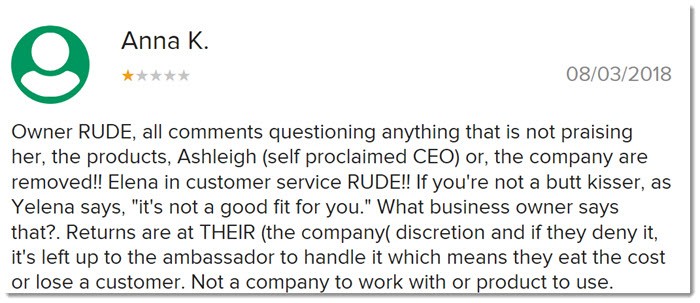 Problems like this could easily be the fault of the distributor – and probably are some of the time. Still, the responses that the company leaves on some reviews are surprisingly curt, even for a case where the distributor is in the wrong.

Issues like this are important to consider. To be successful with Acti-Labs, you'll need to keep your customers happy. Doing so could be difficult if the company tends to be inflexible.
Can You Generate Reliable Income With Acti-Labs?
Acti-Labs Review
If you had the right audience, I believe that you could make money with Acti-Labs. The products are appealing enough for that goal and you don't have to buy them first. It would even be possible to make a reliable income if you could make regular sales.
But, it's important to consider your audience. Cosmetics do sell and they're always popular. But, many people are brand loyal. Others will have a specific budget and might not be willing to pay the prices from Acti-Labs.
After all, direct marketing is mostly about making sales to people you know. You might be able to do some promotion online and obtain new contacts over time. Even so, you start out with friends, family, and acquaintances. If they're not interested in the products, then the odds of success are much lower.
This is even true if you take advantage of the online aspect of Acti-Labs. Sure, you might find more success if you can traffic and sales from other parts of the country. But, the products are never going to be as competitive as non-MLM alternatives.
My research and experience have taught me that MLMs are best suited to those who are very good at peer-to-peer sales and have a substantial audience that is willing to buy regularly. You also need to be ready and able to grow that audience over time.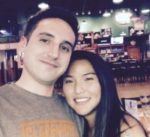 MLM Critic & Author: Nathaniell
What's up ladies and dudes! Great to finally meet you, and I hope you enjoyed this post. I have to be honest though. I'm not a big fan of MLM. Tried it. Hated it.
Affiliate marketing is cheaper, faster, and easier. See for yourself and join millions of other successful affiliates generating income from their blogs!
No inventory. No fees. No recruiting. 3 BILLION potential buyers online.
Reader Interactions