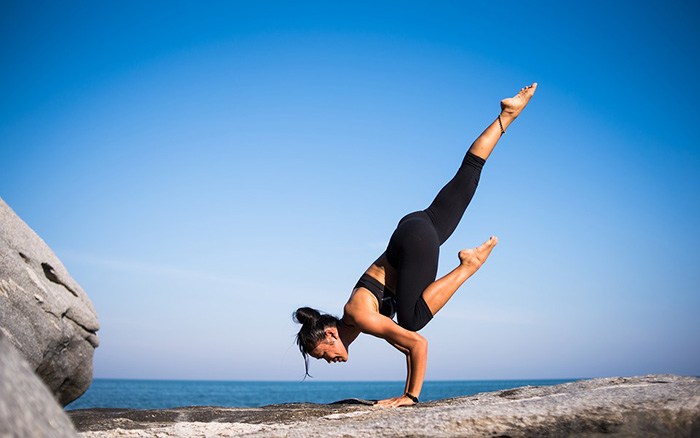 If you have a passion for fitness and exercise or have an interest in general wellness and health, you may be thinking about a career in kinesiology. There are many great job opportunities for students who major in kinesiology.
Chances are if you tell most people that you are majoring in kinesiology, they won't have a clue what you are talking about. The people most likely to understand what kinesiology is are those who have a passion for it.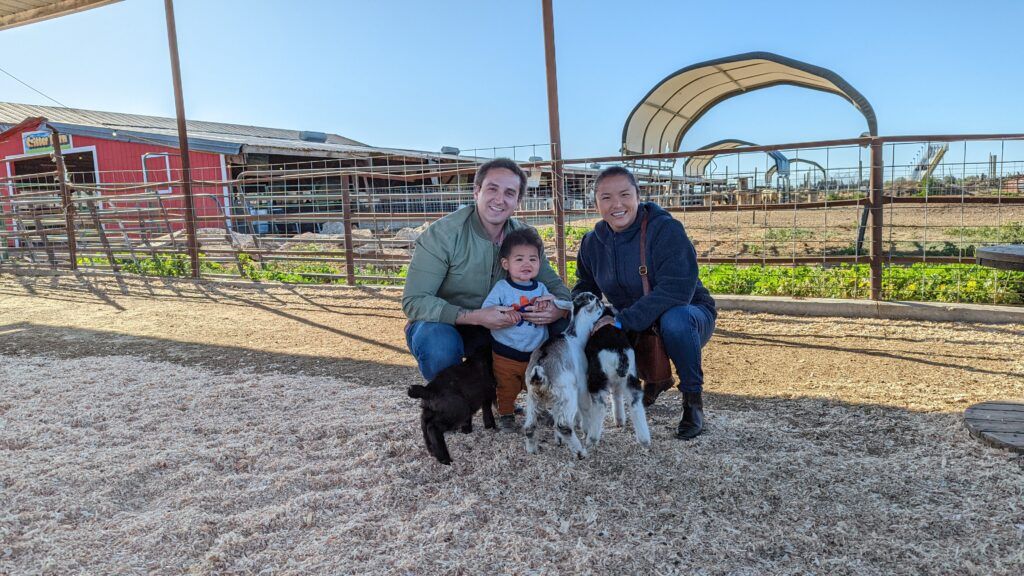 Are You Ready To Work Your Ass Off to Earn Your Lifestyle?
Are you tired of the daily grind? With a laptop and an internet connection I built a small website to generate income, and my life completely changed. Let me show you exactly how I've been doing it for more than 13 years.
A student in kinesiology will become adept at studying how human movement affects the way the body responds and adapts to activity. A kinesiology major will learn to understand how this movement impacts a person's health, exercise stamina, and more.
As a kinesiology student, you will have a diverse range of studies in the various social sciences that encompass biological, psychological, physical, and social areas.
These studies will branch off into further education in exercise science, physical education, health and nutrition, exercise and health psychology, anatomy, injuries and rehabilitation, and more.
The study of kinesiology demands a hands-on approach or real life experience, thus many of the programs taught are outside of the traditional classroom. This is a bonus for kinesiology students as it impacts their health as well and improves their well-being.
There are both associate's degrees and bachelor's degrees available for study in kinesiology, however, if you want to be a physical therapist, you will likely need an advanced degree.
A Bachelor of Science degree in Kinesiology prepares the ground for other complimentary fields that include Physiotherapy, Medicine, and Chiropractic.
The primary areas that students of kinesiology work in after earning their degree are health, wellness, fitness, and education.
A student of kinesiology rarely has problems entering the workforce. Their learned skills and education in the field make them highly sought after in their respective fields. Some of the things a kinesiology major will learn are:
The ability to show how injuries can be prevented and how to develop rehabilitation programs for those that have already occurred
The ability to apply their knowledge of movement to help create strategies to enhance a person's physical potential
How factors affect all aspects of human movement, including biological, social, psychological, and aesthetic
The importance of staying up-to-date in current trends in the health and fitness arenas
The ability to organize and set physical activity programs for both individuals and groups
How to develop fitness programs for athletes
The ability to coach or train athletes or members of a community in fitness activities
Develop and administer community wellness programs
We've done the homework for you and these are some of the best job opportunities for kinesiology majors:
HEALTH EDUCATION/WELLNESS
Health Education and wellness covers a broad spectrum of job opportunities. The goal of someone who works in health education is to improve the lives and health of others. Most of this is achieved through preventative or maintenance healthcare.
Chiropractors care for a patient's neuromusculoskeletal system. This encompasses nerves, bones, ligaments, and tendons. They analyze a patient's posture and spine and provide therapy that helps adjust a patient's spinal column or other joints.
Chiropractors advise their patients on health and lifestyle issues, such as exercise and sleep habits. They may also do tests to help aid in their evaluation. They sometimes order ice or heat treatments to aid in treating a person's injuries.
A Doctor of Chiropractic degree is required in order to practice as a chiropractor. Licensing and certification according to your state's laws must be heeded.
The median annual salary for chiropractors is $66,000.
Dietitians and nutritionists have expert knowledge about the role of food in nutrition. They promote health and help manage diseases like diabetes. They advise people how they should eat in order be their healthiest or to help achieve health-related goals.
Dieticians and nutritionists can work in hospitals, nursing homes, clinics and doctor's offices, or cafeterias.
The median annual salary of dieticians and nutritionists is $57,900.
Wellness Coordinators work in a variety of work environments from city government offices to corporations to gyms to healthcare facilities. As a wellness coordinator, you could direct programs or give advice to others that help empower them to be as healthy as possible.
The topics you touch on could be disease prevention, fitness, diet, and other health issues.
The average yearly income of a wellness coordinator is $42,300, but most wellness coordinators usually end up in higher paying positions after a little time on the job.
PHYSICAL EDUCATION
Physical Education involves leading others in exercise, sports, and physical activities. The goal is to empower others to be in their best health through cardiovascular exercises and an awareness of basic health and awareness principles.
Aerobics and Fitness Instructors instruct and lead others through various exercise routines. They can work one-on-one or with groups. A good aerobics or fitness instructor will motivate others to do their work-out routines and help them to achieve fitness.
The median annual salary for aerobics and fitness instructors is about $35,000.
Physical Education Teachers are responsible for developing instructional plans that encourage physical activity in students ranging from kindergarten through college. They may organize games and sports.
The teacher needs to be able to both maintain order and improve student learning. The teacher should be able to work with students of all abilities and accommodate disabled students. Knowledge of basic first aid is necessary, as injuries can occur in any sport.
In many schools, physical education teachers also are responsible for instructing classes in other topics, such as health or driver's education. Secondary school teachers often coach a varsity or junior varsity team at the school, though this is not usually required.
The average annual salary of physical education teachers is $42,000.
Personal Trainers are responsible for developing and implementing a specialized exercise regimen for a client. They ensure the fitness program meets the needs of the client and may include elements such as physical fitness, nutrition, cardiovascular training, and weight training.
They offer guidance and support to clients in order to achieve their goals. Requirements may include the need for a personal trainer certification.
Personal trainers' schedules often have to meet the needs of their clients, so late afternoon and evening are common hours for them to work. This can be both a drawback and a plus. Personal trainers may work in gyms, fitness centers, or special training centers. At times they may work with their clients at their home or office.
The average median income for personal trainers is $56,000 a year.
RECREATION AND LEISURE
Recreation Therapists plan and coordinate treatment for a variety of patients with disabilities, illnesses, and injuries. Their aim is to restore and rehabilitate a person's level of fitness or functioning to what it was prior to their illness or disability.
One of the goals is to help clients and patients live independently and not be limited by their level of dysfunction. They do this through a variety of activities involving sports, social activities, trips, and arts and crafts.
A recreation therapist works in hospitals, nursing homes, or other medical facilities. They can work one-on-one or in groups.
A recreation therapist's average annual salary is approximately $43,000.
Camp Directors are in charge of the employees of a camp and oversee the functions at a camp. They manage and develop the curriculum for the camp. The job involves both physical and mental work and skills.
They may work both indoors and outdoors and in all sorts of weather conditions, most notably extreme heat. Camp directors assist subordinates and the recreation director.
Camp directors might be required to have a background in elementary or early childhood education. They should become certified in CPR and first aid by the American Red Cross.
The average annual salary of camp directors is $38,800.
Massage therapists treat clients by using touch and pressure to manipulate muscles and other soft tissues of the body. They relieve pain, help heal injuries, improve circulation, relieve stress, increase relaxation, and aid in their clients' health and well-being.
They generally only need to become licensed within their state, although some states require more than licensing. A degree in kinesiology is highly beneficial.
Massage therapists earn a median income of $38,000 a year.
A career in fitness can be rewarding. You often get to work in a setting that appeals to you personally as well as professionally. You help clients meet their health and fitness goals.
It's a great thing when you think about it, having that kind of positive impact on a person's life. With your zest for healthful living and fitness, you pass that passion on to your clients. A degree in kinesiology can offer many great job opportunities to meet those goals.
One of the best job opportunities of the decade is working online. The online world is a "wild west" where anyone can start a business regardless of your age, race, education, or background.
The thing that matters most is that you are motivated and persistent. Even total newbies can earn money online by starting a simple website and putting some advertising on it.
I've been working online since 2010. You can learn how to do what I do in just a few weeks, and earning a full time income of over $10,000 per month is absolutely doable with consistent effort!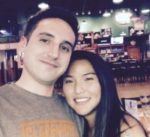 Nathaniell
What's up ladies and dudes! Great to finally meet you, and I hope you enjoyed this post. My name is Nathaniell and I'm the owner of One More Cup of Coffee. I started my first online business in 2010 promoting computer software and now I help newbies start their own businesses. Sign up for my #1 recommended training course and learn how to start your business for FREE!