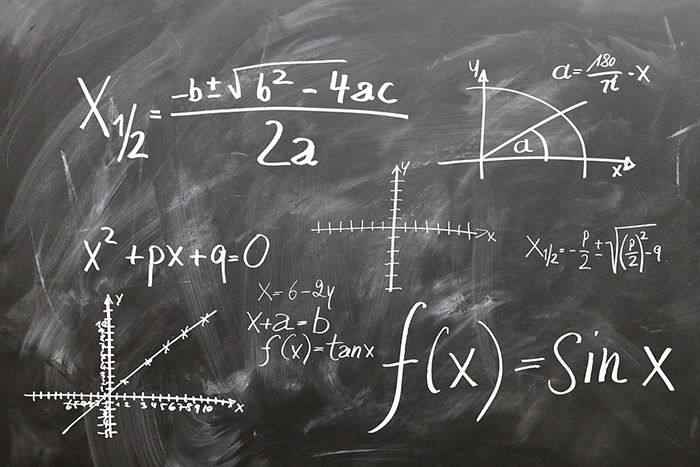 When most people think of math, they envision numbers and equations. True mathematics is about more than that and many people opt to make it their major in college. There are many jobs for math majors and they aren't all just for mathematicians anymore. Let's find out more.
The study of math is actually more about learning a second language. Sure, some of us are great at adding and subtracting and keeping positive balances in our checkbooks. But, there are others who are serious math geniuses and actually speak the language of numbers.
If you're a math major, you probably know what I'm talking about. Numbers become words in your mind. You develop a numerical literacy of sorts. You really understand the language of mathematics.
SKILLS LEARNED BY A MATH MAJOR
As a math major, you understand that adding and subtracting numbers aren't all there is to math – you analyze and think about the processes involved in mathematical systems. There are sequences involved in math processes that make sense to you to help find logical conclusions and answers.
This progression in how you work is applicable in math, but also in real-life situations and problem-solving. By the time you've mastered this, you're able to work more complex data and issues, you're able to apply theories and logical conclusions, and are able to arrive at an answer to the most complex problems.
In short, the skills refined by a math major are:
Data Analysis and Interpretation
Communication Skills
Logical Reasoning
Organization
Problem-Solving
Think about the abundance of jobs these skills could be used in. The field of mathematics promises a wide and varied career path to those who seek it. In fact, the top 15 highest-earning college degrees have one thing in common – mathematics.
Those professions include engineers, physics, nurses, doctors, science, and others and they all were required to have higher learning mathematics in their course studies. Only 1% of college students actually major in math, however.
THE BEST JOBS FOR MATH MAJORS
Jobs across the board that math majors tend to flock to utilize the skills that are perfected by math whizzes. Some work more directly with numbers and for some, the critical thinking and logical order and analysis are more important to the job.
BUSINESS
What business doesn't need math majors? A business could not make it without the expertise of those who understand profit and loss to help the business survive.
Business Analysts study issues and problems for companies and try to come up with remedies. They often work for consulting firms who are hired by companies who want them to offer solutions to their problems.
They also solicit recommendations to better their operations. A business analyst will also examine all parts of a business, right down to their technological aspects, to seek answers for improvements.
A business analyst often explains their findings by using spreadsheets, charts, and graphs to convey their conclusions.
The median annual income of a business analyst is $81,000.
Market Research Analysts help a company to understand their target audience and market. A market research analyst takes statistics and performs analyses to find the demographics and market for a business. They may also even help determine if there is a market if the business a newer market.
The average yearly income of a market research analyst is $60,000.
EDUCATION
Of course, many of us assume that if someone is majoring in mathematics, there's a good bet they are studying to be a math teacher. It's a fact in many cases.
Math Teachers at the high school and early learning level help students with a variety of skills that they will use throughout their life. Math teachers teach a curriculum often created by their school or district, though some create their own. Math teachers plan lessons and grade papers.
They teach mathematics courses tailored to certain grade levels. Often a bachelor's degree in education or mathematics is sufficient at this level.
High school or lower level math teachers earn around $47,000 a year.
Math Teachers at university levels often are required to have a doctorate degree or other graduate degree. Sometimes they must also have previous teaching skills through a lower learning job or employment.
A university professor teaching a math course usually earns double what a high school math teacher does – around $94,000 a year.
Teachers at both levels should have strong organizational skills as well as the ability to relate to others well. They must also be creative and find ways to make connections with their students. Their communication skills are highly important to reach students in an impactful manner.
FINANCE
Finance studies and addresses the way that businesses and individuals use their financial or monetary resources over a period of time. Their examination includes risk management and how expenditures affect the success of the business.
Accountants work with financial statements for individuals and organizations. They organize and analyze the financial data, set up systems for compliance, and assist with taxes. They help to ensure their client is audit-ready, should the occasion arise.
The average yearly income for accountants is about $67,000.
Actuaries use math and statistics and use their applications in finance and insurance. When an actuary uses statistics, they analyze the possibilities of outcomes. Most often used in an insurance company, an actuary will figure out how much the company will have to pay out, how often, etc.
Actuaries sometimes work in finance, sales, and marketing as well and predict the performance of a product to determine the probable economics and success rates.
Career Cast named actuaries as one of the top jobs for 2017. The median annual salary of an actuary is $84,000.
Financial Analysts apply mathematical elements to estimate the future earnings and values, along with market trends, of companies like banks, insurance companies, and investment firms.
They use research in their approach to learning more about industries, stocks, bonds, and other investment models.
As they gather the data needed, it helps to solve the financial puzzles and problems to help these organizations make important decisions about how to operate their businesses.
Financial Analysts earn an average yearly income of around $80,000.
SCIENCES
When you really think about it, mathematics is much like a language but is also a science. You have to think logically and come to conclusions based on findings. There are science jobs that are great for math majors.
Astronomers and Physicists study how matter and energy react. They may study the nature of time or the origin of the universe. They often use sophisticated equipment and microscopes in their studies.
They work in offices, laboratories, and observatories. Typically, in order to become an astronomer or a physicist, you need a higher degree than a bachelor's degree and it needs to be a complimentary degree in addition to mathematics.
Astronomers and physicists earn up to around $104,000 a year.
Meteorologists discuss, educate, and predict weather patterns to public audiences, such as on the television. They identify weather data sources, collect data and merge them to arrive at their findings.
They create graphics and visualizations to help their audience understand their conclusions and predictions. They give reports of their findings and interpret it.
Meteorologists today can earn over $90,000, depending on where they work.
Statisticians use statistics and methods of getting them to collect and analyze data to serve real-world problems. They work in business, engineering, healthcare, or other fields.
A statistician works in a comfortable work environment with minimal stress. The field is expected to have high growth potential as well.
Many statisticians work for the federal government or for scientific research in offices. Travel is sometimes required to collect data or oversee surveys. A higher degree in mathematics or a related field is required usually. Sometimes, a bachelor's degree is enough.
Career Cast placed the job of a statistician at the top job to have for 2017.  Mathematician landed the number 7 spot. The average annual pay for statisticians is $80,500.
I've given you nearly a dozen ideas of some of the best jobs for math majors. What you ultimately decide should be based on your interests, skills, and overall values. One thing is for sure – whatever you decide, you'll be entering an area that is a valued resource in our economic society.
One of the best job opportunities of the decade is working online. The online world is a "wild west" where anyone can start a business regardless of your age, race, education, or background.
The thing that matters most is that you are motivated and persistent. Even total newbies can earn money online by starting a simple website and putting some advertising on it.
I've been working online since 2010. You can learn how to do what I do in just a few weeks, and earning a full time income of over $10,000 per month is absolutely doable with consistent effort!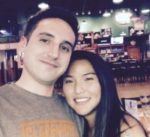 Nathaniell
What's up ladies and dudes! Great to finally meet you, and I hope you enjoyed this post. My name is Nathaniell and I'm the owner of One More Cup of Coffee. I started my first online business in 2010 promoting computer software and now I help newbies start their own businesses. Sign up for my #1 recommended training course and learn how to start your business for FREE!