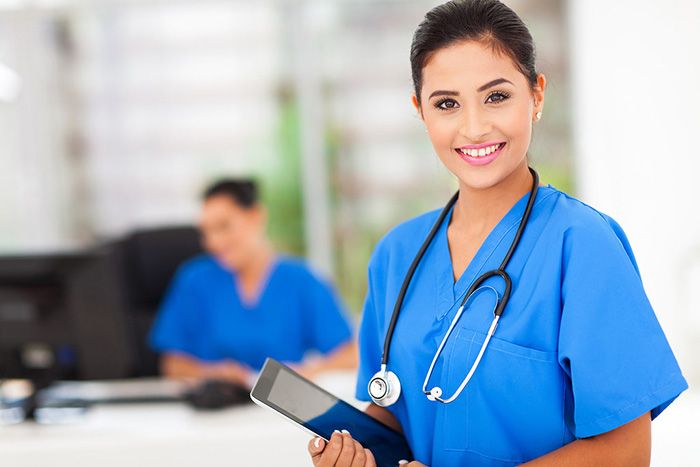 If you're a nurse, think back to why you initially became a nurse. Chances are it was because you wanted to help others while earning a decent salary. These days, more and more nurses, however, are wanting to make a difference in the world, even if it means having to leave the comfort of home to do so.
Many seek to go beyond the desire for a high earning potential. Many nurses decide to travel the world and work for major humanitarian and service organizations to truly reach people in crisis situations.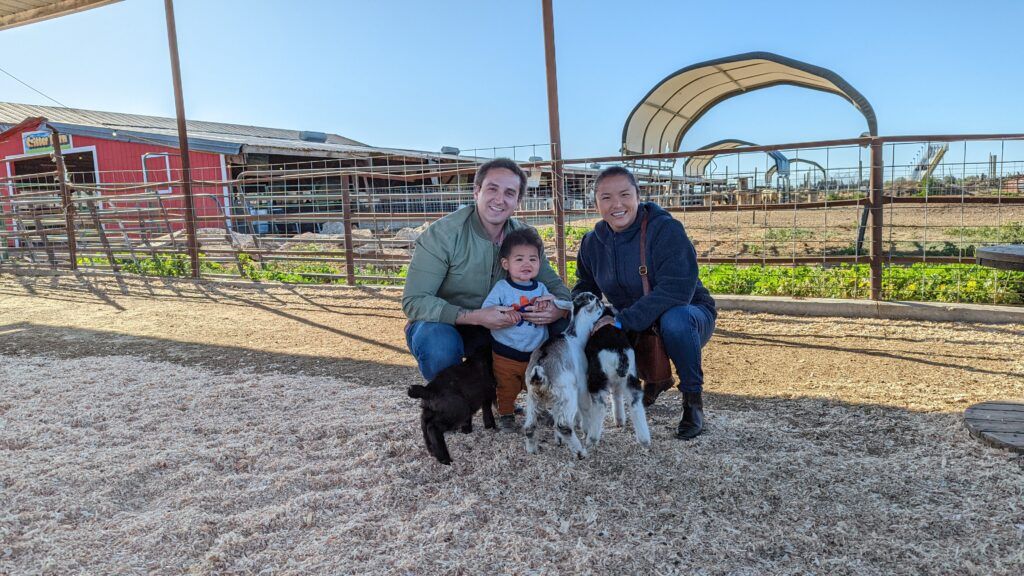 Are You Ready To Work Your Ass Off to Earn Your Lifestyle?
Are you tired of the daily grind? With a laptop and an internet connection I built a small website to generate income, and my life completely changed. Let me show you exactly how I've been doing it for more than 13 years.
The everyday clinical setting can quickly become monotonous. Add to that an overflowing patient load and a nursing shortage, as well as the paperwork entanglement that tends to steal the joy out of nursing, and some nurses opt for something more meaningful.
We'll learn about the role of nursing and how it plays into a couple of major service organizations. Let's get right to it.
MILITARY NURSES
Our nation's men and women in the military put their lives on the line every day. They fight for our freedom, protect our borders, and defend our country. They deserve to be taken care of in every way and their health care is no exception.
Military personnel are like everyday people in the sense that they have health problems just like we do. But they also suffer emotional problems in greater numbers due to PTSD and serious injuries received from combat.
As a military nurse, you could one of the ones helping to care for our men and women in uniform. Many years ago, nurses who worked in the military were volunteers, but today they hold rank in the military and are part of one of the major military branches.
The duties of a military nurse are much like a regular nursing career. They help care for patients and bring them back to good health.
The main difference, however, is that there are times a military nurse works in treacherous situations and settings, rather than the comfort of a traditional hospital setting or doctor's office.
Military Nursing in the Field
While a military nurse may work mostly in military hospitals, bases, and clinics, there are times your work could take you outside of the clinical setting.
Being a nurse in a military setting is not for the faint of heart. You often have to work in the most stressful situations you will ever face in your life. It's possible you could be deployed to foreign war zones along with the troops.
If you are deployed during wartime along with the troops, you will probably find yourself treating severe life-threatening injuries, including gunshot or bomb blast wounds and lost limbs. The injuries you would see could perhaps be the most severe you would ever work with.
Because life-saving measures would need to be undertaken during a time of extreme duress, it's important that you are the kind of person that can keep cool under immense pressure. You might be in charge of setting up triage in the field.
You might undoubtedly witness horrendous and heartbreaking situations. However, for every negative in this kind of situation, there are always positive factors. You could be the one that is a bright light in a soldier's day. You could be one of the few helping them while they help us.
You would also have the chance to see the world, both literally and from unique perspectives. You can get your education through the military, both in the classroom and in the field. At the same, the pay and benefits of a military career are generous. You would also be entitled to free healthcare.
At the same, the pay and benefits of a military career are generous. You would also be entitled to free healthcare.
None of these things though compare to the life and career experience of a military nurse and the reciprocal respect of your fellow military men and women.
How To Become a Military Nurse
To become a military nurse, you have to first have proof of U.S. citizenship. Then you have to have a bachelor or master's degree in nursing. While in college, it's helpful to join your ROTC program to enhance your chances, but it's not completely necessary.
If you are already out of college and have passed your nurse's exam and are licensed, you can apply for a military nursing commission to find work in either the Army, Air Force or Navy.
Go to their individual websites or local headquarters to learn more about becoming a nurse in one of the military branches.
Your income as a military nurse can vary, depending on qualifications, job location, experience, and position, but an average of that of a regular RNs salary can be expected, around $67,000 a year. You may also qualify for bonuses, life insurance, and more, as well as continuing education opportunities.
The best part is you'll be of service to your country and the men and women who serve our great nation. There is also the possibility that you can be reimbursed for expenses you incurred to become a nurse.
HOW TO BECOME A DOCTORS WITHOUT BORDERS NURSE
The name itself sound as though Doctors without Borders is simply an opportunity for doctors to serve with their organization. But Doctors Without Borders needs nurses as badly as they do doctors. Nurse are integral in the organization's mission give medical care to countries in crisis.
Doctors Without Borders was founded by French doctors in the early 1970s. Its inception followed the Nigerian Civil War, which brought about humanitarian aid from a group of doctors.
The doctors sought to offer emergency medical care to people in vulnerable areas who suffer from wartime disasters or disease epidemics. And nurses have always been part of their efforts.
The Role of Nurses in Doctors Without Borders
The volunteer program for nurses in Doctors Without Borders lasts 9 to 12 months. They are in need of registered nurses, operating room nurses, nurse anesthesiologists, and midwives and more.
Your potential work in this very worthy organization is instrumental to the success of the group. You would be helping people who otherwise have no access to healthcare.
Serving local communities in developing countries is also a great thing to add to your resume when you return home.
As a nurse caring for people in affected areas, your training and experience would expose you to uncommon medical issues and diseases that a textbook can't teach you.
This kind of work is not a picnic, however. The challenges associated with it are not something you would probably ever see again, but the demands of it can prepare you for huge jobs upon your return home.
With the US growth of immigrant population, your exposure to cultural differences in Doctors Without Borders is another huge plus that can benefit your growth as a nurse and a person, while benefiting the population around you.
Should you decide to join Doctors Without Borders, you should be aware that you would jump straight into action. Doctors Without Borders volunteers are leaders from the get-go who supervise and train local aid teams.
Because of this, they look favorably upon candidates who have previous management or teaching experience. You actually would not spend as much time caring for patients as you would training others on how to do it.
Requirements to become a nurse in Doctors Without Borders
You'd think because a huge part of the organization is volunteerism that the requirements would be simple, but they are not. Doctors Without Borders is a selective process. They seek candidates who have made community service contributions. Other international experience is also helpful.
The organization wants to be assured that you would adapt easily to the most basic of living conditions. You won't have the material luxuries of home and they want to know that this is not high on your priority list.
They want a person that truly desires to make a difference and help others in need. Your desire to travel has to be secondary to the desire to help. You also have to be aware that curfews may be in place in many areas.
In addition to your nursing diploma and license, Doctors Without Borders wants nurses who have two years of relevant work experience and international travel experience as well.
If all of this sounds like a good fit for you, go for it! Doctors Without Borders can use your services and the experience can change your life. Working for the organization is not all volunteerism. They do pay a monthly stipend of $1,913.
FIND AN ORGANIZATION TO SUIT YOUR SKILLS AND GOALS
Military nursing and Doctors Without Borders aren't the only organizations which need committed and dedicated nurses. There are many organizations on local and international levels which need nurses who just want to make a difference.
The key is to find one that matches your skills and your values while helping you to reach the goals you have set.
Think faith-based organizations such as Samaritan's Purse or the Salvation Army. Other humanitarian organizations such as the Red Cross or the International Medical Corps are also great places to serve the most vulnerable in need of help.
There are more opportunities to be sure. A quick search on the internet will help you find the one that's right for you.
One of the best job opportunities of the decade is working online. The online world is a "wild west" where anyone can start a business regardless of your age, race, education, or background.
The thing that matters most is that you are motivated and persistent. Even total newbies can earn money online by starting a simple website and putting some advertising on it.
I've been working online since 2010. You can learn how to do what I do in just a few weeks, and earning a full time income of over $10,000 per month is absolutely doable with consistent effort!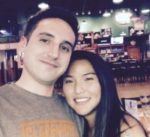 Nathaniell
What's up ladies and dudes! Great to finally meet you, and I hope you enjoyed this post. My name is Nathaniell and I'm the owner of One More Cup of Coffee. I started my first online business in 2010 promoting computer software and now I help newbies start their own businesses. Sign up for my #1 recommended training course and learn how to start your business for FREE!