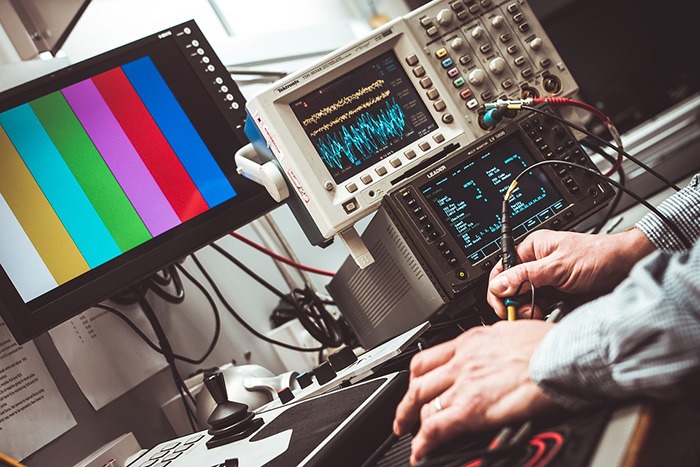 Have you always been fascinated with how things are put together and work? If so, then you may be a student of electrical engineering. The great thing is there are many great jobs for electrical engineers and they are anything but boring!
Many people interested in electrical engineering are the type of people who would see an electronic device in a throwaway pile, and find it challenging to take them apart and put them back together to see if they could get them to work again.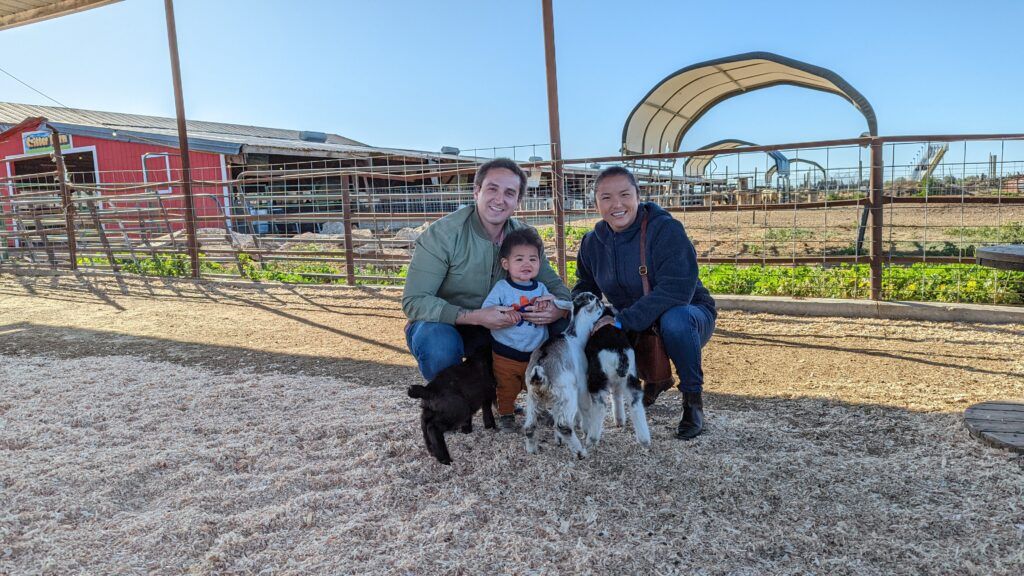 Are You Ready To Work Your Ass Off to Earn Your Lifestyle?
Are you tired of the daily grind? With a laptop and an internet connection I built a small website to generate income, and my life completely changed. Let me show you exactly how I've been doing it for more than 13 years.
People interested in electrical engineering tend to be innovative people who want to look for newer and better ways to become more energy efficient. Electrical engineers understand the way electricity works and have mastered how to safely use it.
They're interested in motors, radio, communication systems, and many things touching on these systems. They have a nack for creating and designing these complex systems and equipment.
Electrical engineers work across all industries ranging from automotive to power generation to medical to pharmaceutical and everything in between.
The Bureau of Labor Statistics shows that of the nearly 300,000 electrical engineers employed in the US, 14% work for the federal government, 11% work for wired telecommunications carriers and electronic manufacturing companies, and 8% work in electromedical instruments manufacturing, navigational areas, and architectural related engineering services. While there is slow growth forecast in general for electrical engineers, those that work in research or development remain in high demand.
SOME OF THE GREAT THINGS ELECTRICAL ENGINEERS HAVE DONE:
They've helped doctors perform cutting edge surgery by developing the controls and communications systems that enhance robotic surgery.
They've improved battery designs that help run electric-power cars.
They've designed equipment for soldiers.
They've developed our electricity all over the world, be it by traditional energy, solar, or wind power.
They've made the instruments that help diagnose and treat diseases.
They designed and developed computer equipment that helps speed the networks that your smartphone and other electronics run on.
They've developed equipment which allows people who are severely disabled by diseases like ALS, Muscular Dystrophy, and others to communicate.
The list is literally endless. I could not write all in one article all of the contributions that electrical engineers have made to our world today. Many of the most current and important technological innovations all over the world have been developed and designed by electronic engineers.
Our lives today as we know it would not be possible without the industriousness of electronic engineers. Our phones, laptops, GPS, medical advances, and even our cars are all possible because of electronic engineers. They have made our world better and more fulfilling and allow us to connect in ways never before possible.
SKILLS OF AN ELECTRICAL ENGINEER
There are many skills an electrical engineer must have and learns in the course of their career. Some of them include:
Adaptability: Because technology is constantly evolving, electrical engineers need to be able to keep up and adapt to what's current.
Great communication: There are many engineers involved in a project as well as other team members and project managers. Because of this, an electrical engineer has to be able to communicate ideas and design effectively and clearly.
Good attention to detail: The electrical engineer has to be focused to offer accurate inspections and notice anything that's inconsistent.
Advanced math skills: Calculus, trigonometry, and other advanced math are all used in engineering jobs.
Interpersonal skills: Because an electrical engineer will work with many people, they must be able to work well with others and be a team player.
ELECTRICAL ENGINEERING OPENS THE DOORS FOR OTHER CAREERS
As I've already touched on, it is quite surprising how many avenues an electrical engineering degree can open. Your background in electrical engineering can put you to work in management, logistics, finance, science journalism, technical publishing, teaching, tech-law, and more.
You could work in the aerospace industry, the construction industry, the electronics industry, the automotive industry, government, pharmaceuticals, power generation, utilities, and more.
Since your options are so wide and varied, we'll touch on just a few of the great job options that are available to you as an electronic engineer.
ENGINEERING JOBS
You will find that most electrical engineering jobs break off into sub-specialties like the following:
Research Engineers invent and test devices. They usually work in a laboratory. A research engineer is usually very creative and patient, as the development of a new product or device can take time, with many changes involved in the process. You might improve on a previous invention or invent a new one altogether. Whichever it is, the research engineer is usually the one involved at the beginning of a new electronic product.
Research engineers can earn a median salary of $78,000 a year.
Project Engineers are the ones who are in charge of all the other engineers who work on a new product or technology. To be a project engineer, you have to have leadership skills and a good knowledge of many different electronic engineering areas.
They plan and organize technical projects from the beginning to the completion of the project. They coordinate and communicate with others working on a project and supervise and train staff. Their engineering knowledge is a huge asset as they estimate timelines and schedule operations, evaluate risks and costs related to the technical part of the project.
A project engineer makes around $66,000 a year.
Design Engineers work with computer simulations and models to bring innovations to life. For instance, before a cell phone can be produced, the wireless technology that makes it possible for small parts to make up the cell phone has to be designed. The design engineers have to be able to imagine how the inside of the product fits together to become a working model. Design engineers create the blueprints for machines, equipment, and other technology.
Design engineers earn a median annual salary of $65,000 a year.
Aerospace Engineers design aircraft, spacecraft, missiles, and satellites. They can develop new technologies in these fields and invent new products and prototypes. They decide if a project is technically feasible, financially sound, and safe. Once the project is approved, they coordinate the design and manufacturing of the product.
An aerospace engineer can earn over $100,000 a year.
Application Engineers take existing equipment and technologies and make them work within their employer's needs. It takes a lot of resourcefulness to become an application engineer. They have to be able to understand the limits and capabilities of what they are working with and apply various modifications to expand the technology. They work in many industries and ensure that applications and software are tailored to an organization's needs and modify them as needed.
Application engineers earn a median salary of $68,000 a year.
Electrical and electronic engineers design, develop, test, and supervise the manufacturing of electrical equipment which includes motors, radar and navigation systems, power generation equipment, and communication systems. They may develop GPS systems and other similar technology.
Electrical engineers earn a median annual salary of $95,000.
NON-ENGINEERING JOBS FOR THE ELECTRICAL ENGINEER
There are also jobs for electrical engineers that are not engineering jobs, but where engineering skills are helpful.
IT Consultants advise their clients how to meet their business objectives efficiently through information technology. IT Consultants build and improve the infrastructure of the technology of the people they work for. They analyze and solve IT issues to better enhance performance and outcome. They do other IT-related duties as well.
An IT Consultant earns an average salary of $77,000 a year.
Systems Analysts work with clients and business departments to evaluate their technology needs. They have to become familiar with the operations of the departments so that they can recommend the correct technological solutions. They manage hardware and software installation and troubleshoot problems after their initiation.
A systems analyst earns around $79,000 on average a year.
Technical Sales Engineers combine their technical and engineer knowledge and sales to assess client needs, to spec out complex technical systems, and make sure that the price of a product meets their employers expected profit and their client's budget. There is usually travel with this position and a lot of time commitment.
Technical sales engineers can earn over $100,000 a year.
Multimedia Programmers are software engineers. They use programming languages to design interactive media. Though they can work full time in an office, many are freelancers. They work at the computer by creating and testing product code. They can work alone or with teams. They use various programs such as HTML 6, Ruby on Rails, PHP, and Java. They often fix bugs and errors on products to help the quality of the performance.
Multimedia programmers earn around $66,000 a year.
We've reviewed ten jobs that are tailored for the electrical engineer – some are engineering jobs and some are a slight departure but use the skills and knowledge of an electrical engineer. Many engineers work one job for a while, then go on to another.
In fact, rarely does one stay ten years at the same job. One thing is for sure – electrical engineering is anything but boring and you should find enough jobs to keep you interested for some time.
One of the best job opportunities of the decade is working online. The online world is a "wild west" where anyone can start a business regardless of your age, race, education, or background.
The thing that matters most is that you are motivated and persistent. Even total newbies can earn money online by starting a simple website and putting some advertising on it.
I've been working online since 2010. You can learn how to do what I do in just a few weeks, and earning a full time income of over $10,000 per month is absolutely doable with consistent effort!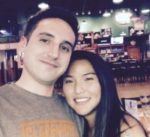 Nathaniell
What's up ladies and dudes! Great to finally meet you, and I hope you enjoyed this post. My name is Nathaniell and I'm the owner of One More Cup of Coffee. I started my first online business in 2010 promoting computer software and now I help newbies start their own businesses. Sign up for my #1 recommended training course and learn how to start your business for FREE!