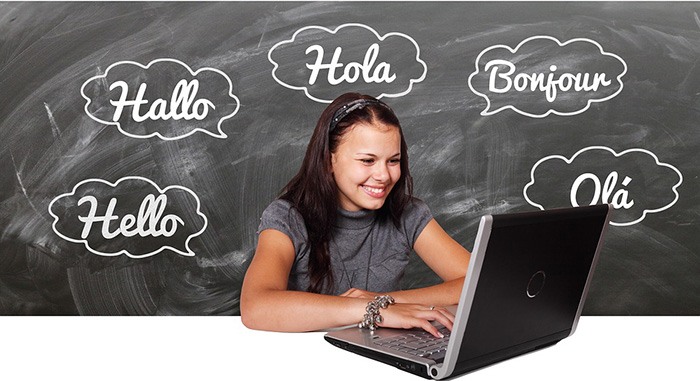 As a linguistics major, you will gain skills that can be used in a wide variety of professional careers when you leave college. If you want to know which jobs a linguistics major might do, stay tuned. We'll talk about those in a little bit.
Linguistics is the study of language, including the structure of sounds, words, and sentences, how our brains process it, how people learn it, and the roles it plays in our societies.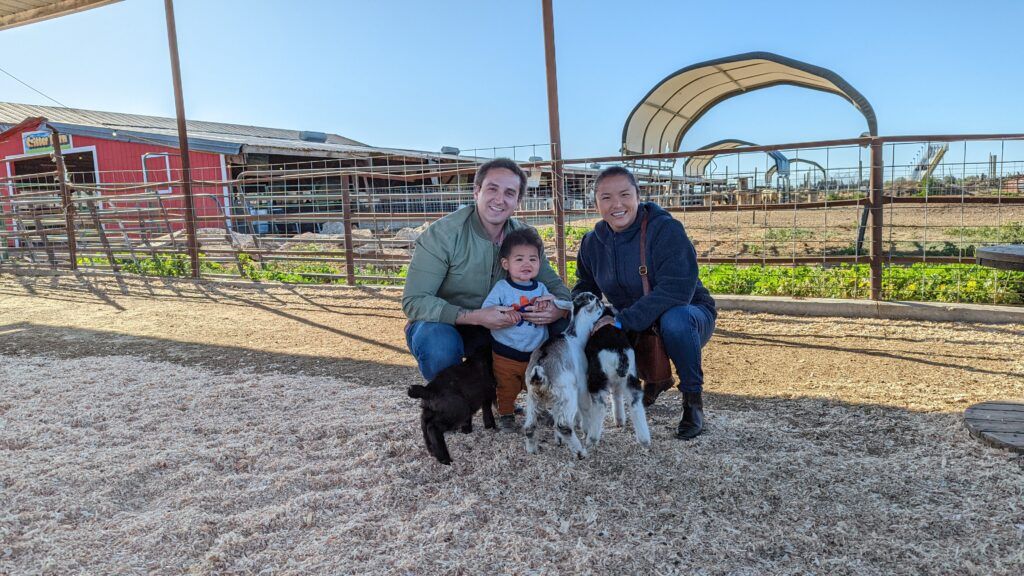 Are You Ready To Work Your Ass Off to Earn Your Lifestyle?
Are you tired of the daily grind? With a laptop and an internet connection I built a small website to generate income, and my life completely changed. Let me show you exactly how I've been doing it for more than 13 years.
Studying linguistics raises students' awareness of patterns in the language of their daily lives and can contribute to careers such as language teaching, editing and publishing, speech therapy, advertising, and more.
In essence, a linguist looks for a deeper understanding of the human language. They strive to learn how language influences human behavior and how our interaction plays a part in language. They also try to understand various cultures through the differences in languages.
They try to figure out how we as human adopt the languages we're surrounded with. Babies are not born with the ability to communicate, yet by the time they are past toddlers, they are able to communicate and speak.
This learned knowledge doesn't take a conscious effort. It's something that is just adopted or learned by our surroundings and influences. This all happens when we are younger.
But as we grow older, if we try to learn another language, it's only done so by concentrating studying and it's much more difficult.
This is what we mean when we talk about the science of it. There has to be a component of language that has a scientific process.
Linguistics is not merely learning a language. It's learning about the language too.
SKILLS DEVELOPED AS A LINGUISTICS MAJOR
The ability to express oneself in a clear and concise manner
Analytical reasoning
Critical Thinking
Expert Observational Skills
The ability to formulate hypotheses
The ability to draw conclusions from well-founded arguments
The ability to communicate findings to a large audience
It's easy to see that through the skills acquired as a linguistic major how it can offer many diverse jobs. The sectors that linguistics can bridge are in computer science and IT, anthropology, engineering, language study, neurology, philosophy, psychology, and more.
Here are some of the great job opportunities available to you as a linguistics major:
TEACHING
Teaching is a great job possibility for linguistics majors. With this background, along with an education background, you can develop curriculum and materials, design tests with a focus on language arts and more.
English Teachers have good language and communication skills. They have a good knowledge of literature and a passion for reading and want to transfer this love to their students. English teachers are usually adept at essay writing.
English teachers are instrumental in the advancement of other industries such as technology, science, engineering, and mathematics. This is because they expand interest in these subjects. People who are patient and methodical make great English teachers.
The median annual salary of an English teacher is $57,000.
Linguistics Professors expand their basic knowledge of linguistics and apply them to teaching students in college. They study human social behavior and observe the groups and social groups that people form.
They break the study down into social, religious, business, and political organizations. They may also seek to study how the groups interact while understanding their origins.
Linguistics Professors earn a median annual salary of $64,000.
Teaching as a second language is also called ESL. This teacher's job is to teach English to students that are not native speakers. They help foreign students to understand common customs within American culture.
They also help these students to understand their courses in other subjects besides English, such as math and science. They may even teach those subjects as well. An ESL teacher will teach foreign students to speak, write, and understand English though as their primary duty.
An ESL's average salary is $40,000 a year.
PUBLISHING
A person who majors in linguistics develops excellent verbal and written skills and communication. These traits are perfect for jobs that involve writing, publishing, and editing.
Lexicographers don't just define words as the author or editor of a dictionary. They are highly involved with planning the contents of a dictionary that may have particular users in mind.
If there is a special need dictionary, a lexicographer will decide which words to include in the dictionary and which one are not included.
Lexicographers are always studying. They really understand that language changes over times. They decide if a new word makes it into the dictionary or not. They use databases which tell how often a word is used and how.
The median salary of a lexicographer is $52,000 a year and the jobs available are far and few between.
Technical writers write instruction manuals and other documents that come from complex technical information. Their goal is to produce a copy that is easy to a person who does not have a technical background to understand.
They develop, gather, and communicate this technical information from customers, designers, production workers, and manufacturers. Technical writers must have excellent oral and written communication skills.
Technical writers naturally have to understand the technical jargon themselves. They also should be proficient in the software needed, often Microsoft Office as well as their firm's particular software.
Technical writers often work with strict deadlines and have to be motivated as well as organized. Time management and the ability to multitask are other skills that they should master.
Technical writers earn an average annual salary of $52,000 a year.
Writers may work in many areas. Writers love the written word and like to craft something that tells a story. Whether it's fiction writing, non-fiction writing, article and blog writing, and more. Writers may work for newspapers, magazines, online venues, and more.
Writers can work in a freelance capacity for a site such as Upwork or they may work for someone else. A background in linguistics gives a huge edge to writers.
Not only does it capitalize on a writer's love for language, but it teaches them deeper understandings and meanings for the words they use.
The average median annual salary for serious writers is about $48,000 a year. Salary can be much less, or much more, depending on the type of work they do.
OTHER JOBS IN LINGUISTICS
Audiologists diagnose, manage, and treat hearing and balance related problems and issues with the ears. Audiologists use audiometers, computers, and other devices to test patients' hearing ability and balance.
They access the extent of hearing damage and identify the underlying cause. Audiologists measure the volume at which a person begins to hear sounds and the person's ability to distinguish between sounds.
They work in healthcare facilities like doctor's offices, hospitals, and their clinics. Some may work for schools and travel from school to school.
The average median income of an audiologist is $75,000 a year.
Interpreters and Translators find jobs in government offices, hospitals, courts, and more. Linguistics helps an interpreter or translator to understand the issues that come up when a message is communicated from one language to another.
Interpreters and translators are responsible for making sure that everyone understands one another when dealing with a language barrier. They must be proficient at both of the languages that are being spoken.
They may have to translate written or oral language. They may assist in creating documents and presentation materials in foreign languages for meetings and other general communications.
Translators and interpreters earn a median annual salary of $42,000.
Librarians use databases to input and organize data relating to the inventory of the library including books and other materials. They catalog and classify items and documents which show how the items are circulated.
Librarians may work at public libraries, school libraries, university libraries, or government libraries. The average annual income for a librarian is about $53,000 a year.
Speech Pathologists and Therapists work with children and adults who have speech difficulties. The patients they work with may also have cognitive issues which make it difficult for them to express language.
They may also help with stuttering and similar issues or more difficult issues such as the ability to speak coherently. Speech pathologists and therapists may also work with adults and those who suffer from neurological injuries that could result in severe speech problems.
Because they work with people from all socioeconomic backgrounds, speech pathologists and therapists must have excellent social and interpersonal skills. They must be compassionate and understanding about various issues they encounter.
The median annual income of speech pathologists and therapists is approximately $75,000.
I've just shown some of the career paths a linguistics major might take. There are many others and opportunities are wide and varied. Examine your own strengths as well as interests and you will discover which job best suits you.
One of the best job opportunities of the decade is working online. The online world is a "wild west" where anyone can start a business regardless of your age, race, education, or background.
The thing that matters most is that you are motivated and persistent. Even total newbies can earn money online by starting a simple website and putting some advertising on it.
I've been working online since 2010. You can learn how to do what I do in just a few weeks, and earning a full time income of over $10,000 per month is absolutely doable with consistent effort!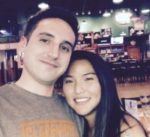 Nathaniell
What's up ladies and dudes! Great to finally meet you, and I hope you enjoyed this post. My name is Nathaniell and I'm the owner of One More Cup of Coffee. I started my first online business in 2010 promoting computer software and now I help newbies start their own businesses. Sign up for my #1 recommended training course and learn how to start your business for FREE!