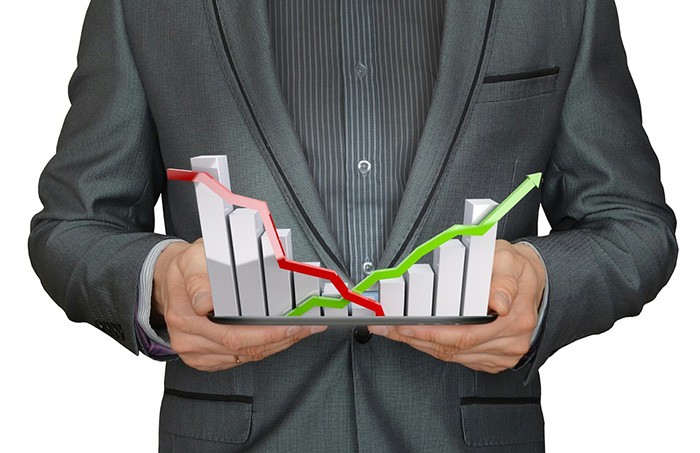 Jobs in the economics sector span a wide range of careers. A degree in economics makes you highly attractive to employers in varying fields of food to agriculture and banking and business as well.
Economics is the study of the system of the economy. Economists learn to analyze how buying and selling are affected by external factors such as inflation, interest rates, taxes, and more. A student of economics learns about capitalism and other financial systems, mathematics, and trade.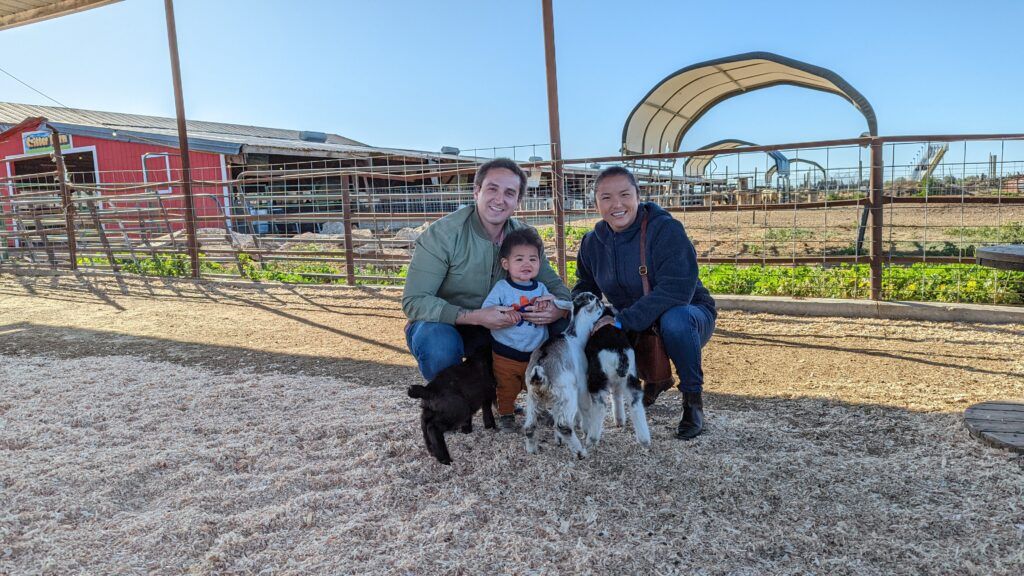 Are You Ready To Work Your Ass Off to Earn Your Lifestyle?
Are you tired of the daily grind? With a laptop and an internet connection I built a small website to generate income, and my life completely changed. Let me show you exactly how I've been doing it for more than 13 years.
Furthermore, in studying the economy, a student learns to gather, organize, and interpret data by using mathematical equations and formulas. They also use statistics to help make calculations.
Economics majors learn to create models to predict how investments could impact investors and how they help to make policy decisions. They try to predict industry trends as well.
A career in economics dictates that you have excellent communication skills and an ability to analyze problems while offering solutions. You must also be able to translate any findings into a solution that others can comprehend, perhaps by using charts and graphs to do so.
In your decision whether to use your economic degree as an economist or another related field, you'll want to evaluate your own skills and interests.
Let's explore further some of the characteristic skills that an economics major will learn. They are able to easily work with data and statistics and find the relationship between the two.
When it comes to business, an economics major should be able to decipher what factors can impact a business and what things could lead to more profitability. As well, they should learn what things could cost the company more money.
A student of economics should be interested in learning more about new products and services in varying industries. While most people would only be able to focus on one industry, an economics major is adaptable and can translate their knowledge across multiple fields.
One of the strengths of a good economics major is being able to communicate all of these things clearly.
PROFESSIONAL ECONOMIST
A professional economist is involved in researching and analyzing economic data, issues, and trends. For the majority of economist careers, you'll need to study economics at postgraduate level in order to gain the specialist skills required.
To be a professional economist, you'll also need to be confident in producing economic forecasts and reports to present to clients which may be individual people, companies, financial organizations or in the public sector.
A professional economist would advise them on policy or business strategy based on these forecasts and trends.
Professional economists work for banks, insurance companies, multi-national companies, consultant companies, government, accounting firms, and more.
A professional economist earns approximately $72,000 a year on average.
So, let's say working as a professional economist is not the right choice for you. There are other varied jobs available to economics majors. Let's look at them more closely.
AGRICULTURE
Agriculture plays a huge role in the economic development of a country. Not only does agriculture provide food, it also provides many employment opportunities to a huge percent of the population.
Agricultural Extension Agents travel through their area or district to provide the latest industry information to ranchers, farmers, community groups, and other.
They issue information on scientific advances, farm management and marketing, production and other issues related to agricultural businesses. Agricultural extension agents must have knowledge of the type of agricultural operations that occur near where they live.
These may include dairy farming, beef production, fruit production, horse breeding, and more. They must know the technical terminology and equipment used. These agents travel extensively at times and visit ranches, stable, farms, orchards, fields, and more.
Agricultural extension agents earn a median annual salary of nearly $50,000 a year.
Natural Resource Managers are also called Environmental Resource Managers. They observe various conservation efforts and other land-use activities to maintain government regulations. Their goal is to be sure that the land remains usable for generations to come.
They may plan and manage different lands that have natural resources. They work with companies, private landowners, and government to improve the quality of our natural resources and protect the long-term health of the land. This job falls in both the agriculture and environment sectors.
Natural resource managers earn a median annual income of about $61,000.
BANKING AND FINANCE
The United States financial and banking system are critical to a well-functioning economy and are central to the system.
Accountants play many roles in the development of the economy. How our resources are managed plays into the growth, success, and development of our economic health.
As an accountant, you can work for individuals or businesses and organizations. You would typically record financial records, classify them, interpret the financial data gathered, and offer advice. You must have strong analytical skills, great mathematical competency, and good communication skills.
If you are organized and able to make sense of lots of data, you would probably make a great accountant.
Accountants earn a median annual salary of $67,000
Banking offers many careers and is common among economic students. They are also in high-demand. An investment banker is a primary banking career. While in high-demand, it is also a very competitive career and you must have thick skin to survive it.
Investment bankers wear many hats. They assist their clients in raising capital by buying and selling. They help with mergers and acquisitions, advise their clients on investment opportunities, and more.
A good investment banker must be able to speak persuasively and have a lot of energy. They earn a median beginner's salary of $80,000 a year.
Other jobs in banking and finance are auditors, bank tellers, and loan officers.
BUSINESS
The role of business in the economy influences the variety, quality, and quantity of goods and services and their pricing schedules. If you want to put into perspective, imagine that you couldn't go to the store for everything you needed. You would have to produce whatever you wanted. This is the role of business. It literally makes our economy go round.
Marketing research analysts examine the trends in the industry to decide how products and services will perform in present and future economic conditions. They gather and analyze data and must be able to produce results to clients in a language they can understand.
Market research analysts use the same skills that economic majors develop. They must also have great writing and statistical skills and be able to think critically to solve marketing problems.
They earn a median annual salary of approximately $62,000.
Management Consultants use their economic knowledge to enhance the efficiency of a business. They analyze business issues and try to find solutions to present to clients in need of an overhaul to their business.
Majoring in economics enhances the skill set needed to be an excellent management consultant. Great writing and speaking skills are needed as are the ability to compose reports and make recommendations to clients.
Management Consultants earn a median annual salary of $86,000.
OTHER CAREERS FOR THE ECONOMICS MAJOR
As you can imagine, the opportunities for careers that have a background in economics are nearly endless and in a wide variety of fields. Some of them are auditing, stockbroker, insurance, retail merchandiser, statistician, human resource management, politics, public relations, and more.
Here are more jobs the economic major might find appealing:
Actuaries determine the probability of insurable events such as deaths, illnesses, fires, and business failures. They use statistics to reach their findings and work with insurance companies. They use the knowledge gained to help them establish policies.
An actuary must have advanced mathematical and statistical skills to measure the probabilities of the events spoken about. There are many variables they use to analyze the risk profiles. They may use computer software to help with their analyses and make graphs and charts to show their findings in a way that's easily understood.
Actuaries earn a median annual salary of $97.000 a year.
Lawyers are not necessarily the first thing that comes to mind when you think about a career in economics. But corporate law, tax law, personal injury, medical malpractice, and antitrust laws all benefit from a lawyer who has also minored or majored in economy.
When a lawyer uses his economic background to help prepare cases that involve the above-mentioned areas, he is able to better apply his critical thinking and analytical skills to win his case.
Lawyers earn a median income of at least $100,000 a year and more in this area of law that involves economics.
Now we've touched on the wide and varied path for careers available to economic majors. The rest is up to you.
One of the best job opportunities of the decade is working online. The online world is a "wild west" where anyone can start a business regardless of your age, race, education, or background.
The thing that matters most is that you are motivated and persistent. Even total newbies can earn money online by starting a simple website and putting some advertising on it.
I've been working online since 2010. You can learn how to do what I do in just a few weeks, and earning a full time income of over $10,000 per month is absolutely doable with consistent effort!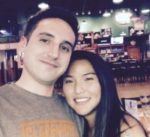 Nathaniell
What's up ladies and dudes! Great to finally meet you, and I hope you enjoyed this post. My name is Nathaniell and I'm the owner of One More Cup of Coffee. I started my first online business in 2010 promoting computer software and now I help newbies start their own businesses. Sign up for my #1 recommended training course and learn how to start your business for FREE!