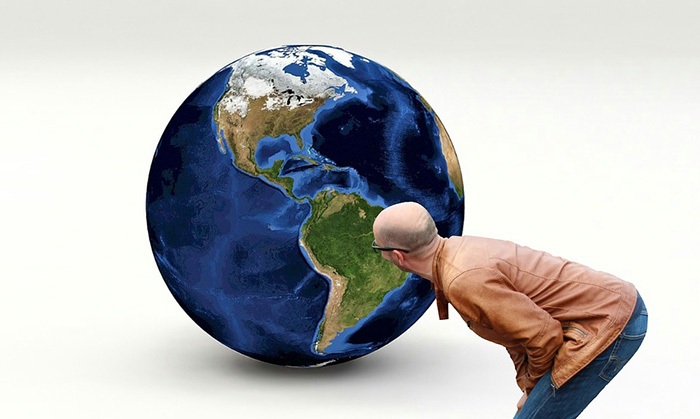 Geography degrees aren't just for people who want to become geographers. There are lots of jobs for geography majors that offer many career opportunities. The concepts and methods learned in college while majoring in geography provide great potential for the geography student.
Let's look at the skills that a geography major develops: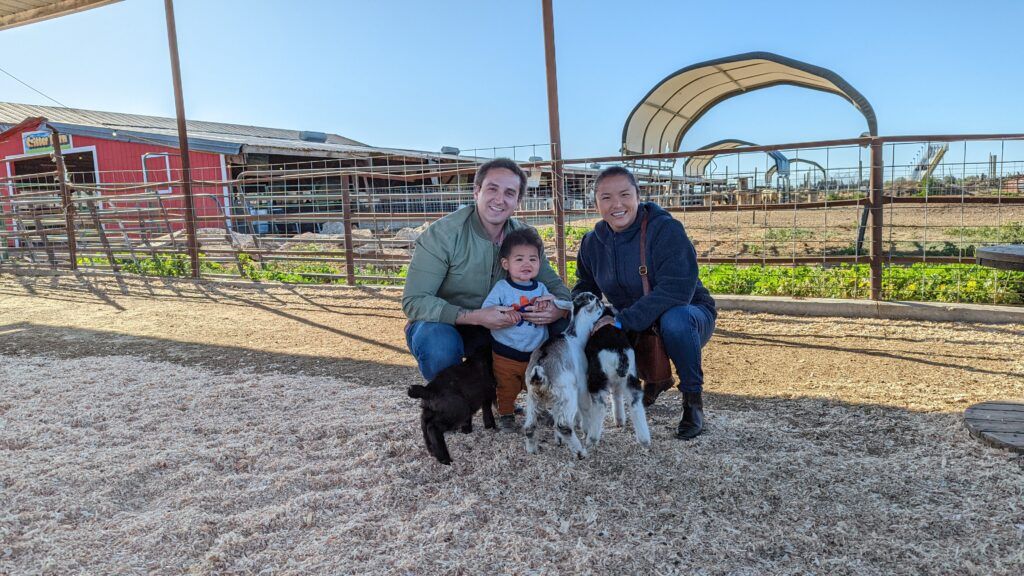 Are You Ready To Work Your Ass Off to Earn Your Lifestyle?
Are you tired of the daily grind? With a laptop and an internet connection I built a small website to generate income, and my life completely changed. Let me show you exactly how I've been doing it for more than 13 years.
The ability to work both independently and with others in collaboration for projects
Strong verbal and written communication skills – a mastery of understanding in writing reports and essays
The ability to think critically and evaluate situations
Strong research skills
The ability to gather and interpret findings and data
A knowledge and understanding of the Earth's environment and how everything relates
A general knowledge and understanding of how social, political, economical, and cultural factors affect each other
So not only do geography majors learn about the world's environments, societies, and landscapes. Geography students do more than memorize geographical facts like states and their capitals.
They are able to look at the world from a different perspective and utilize problem-solving skills. Through a deep understanding of geography, it can even help people, in particular governments and businesses, make better decisions in critical situations, like wildfires and such.
Actually, many geography majors go on to work in other sectors of the economy. There are less than 1,100 geographers in the United States. There are many more fields related to geography where college graduates find work.
Jobs that focus on location are generally geography jobs. While much of this can center on things you might normally think to be part of geography, like making maps, there are other related jobs. For instance, some jobs might decide what the best locations are for schools or businesses.
Other geography jobs work a lot with data. This is hardly surprising and is due to the rise of technology. A generation ago, geographers wouldn't have had satellites to help with coordinates and such.
But today, there are huge amounts of data coming from satellites that beam coordinates to global positioning devices on Earth. Satellites have aided in the accuracy of our geographical knowledge today.
So when you think about the types of jobs this technology might offer, it's easy to see that geography isn't just for geographers anymore.
Let's look at the wide and varied path a geography major might take:
HUMAN AND CULTURAL GEOGRAPHY
Human and cultural geography studies the aspect of geography that relates to various cultures. The work emphasizes cultural origins and movement as well as the cultural characteristics of different regions. This involves the study of language, ethnicity, politics, religion, historical development, agricultural methods, migration, quality of life, and more.
Many careers use this understanding of human and cultural geography to further their work.
Community Developers work with development and redevelopment centers. They help build and rebuild town centers with a focus on their history as they research into prior settlements in the area.
They try to implement similar architectural designs into their plans for the development. Main Street, U.S.A. is a common example of this. They use experts in the areas of history, geography, economy, politics, and business.
Community developers earn a median income of $68,000 a year.
Map Librarians work the same way with maps that librarians do with books. They classify, describe, and catalog maps that scholars and the public utilize. Maps can tell us a lot about the geography of the past and are important.
The annual salary for map librarians is $55,000.
Peace Corps Volunteers offer a service to humanity that is valuable in today's society. The Peace Corps sends volunteers all over the world to assist in the development of their communities through their human and natural resources.
While this isn't a high-paying job, it's a service that you can't put a price on, especially in undeveloped areas of the world. Volunteers have an excellent training ground with the Peace Corps.
Nonetheless, there are paying jobs within the Peace Corps. A basic volunteer will make only $4,000 a year, whereas a Recruiter can make up to $56,000 a year. There are other varying jobs in IT, administrative assistant, and more that all offer salaried positions.
ECONOMIC OR REGIONAL GEOGRAPHY
Economic geography is the study of the location, distribution, and organization of economic activities across the world.
Area Specialists study the life of a region's inhabitants. Most of the time, an area specialist is employed by a government agency, like the CIA or State Department.
They collect information from radio, newspapers, television news, magazines, government documents, aerial photos, and reports to help the government on local positions and policies. They use this information to set government policies.
The annual salary for area specialists is approximately $52,000.
Location Experts determine the best locations that a particular business can be successful. This is especially important information for businesses like stores, movie theaters, restaurants, malls, banks, and even hospitals.
Every businesses success depends on strategic planning of its location. Since a geographer knows about the demographics of a city, they make great location experts.
Location experts earn about $89,000 a year.
GEOGRAPHIC EDUCATION
Some geography majors want to pass their learning on to other students and make a career out of it.
Elementary/Secondary School Geography Teacher
Teachers are in high-demand and short supply. Both the elementary and high school levels of education need good geography teachers.
It is highly important that learning at the lower level of education gives students a basic understanding of the world and their place in it.
Geography teachers may also have field trips for their students to better teach them about the world they live in.
Elementary and Secondary School Geography Teachers earn a median annual salary of $56,000.
College Professors of Geography teach the same thing as at the secondary school level but with deeper learning and understanding. Professors must also have master's degrees to teach in college and sometimes even a doctoral degree.
A professor of geography in college should make around $76,000 a year.
ENVIRONMENTAL GEOLOGY
Environmental geography studies the social, economic, and spatial relationships between people and the environment.
Geographers – It's kind of a contradiction to what we said previously, but yes, some geography majors work as geographers when they get out of college. Geographers study the characteristics of the Earth. They can work as physical or cultural geographers.
Physical geographers study the land, soil, vegetation, climate, water, and animals of the Earth. Cultural geographers study the social aspects of the Earth, that is human behavior and social issues. They classify them by geographic regions and narrow their studies by the economy, political, and medical geography.
Geographers earn a median annual salary of $74,000.
Surveyors make exact measurements to determine property boundaries and measure the earth. They use special equipment, but their data comes from ground measurements rather than satellite images.
Their work provides important data relevant to the shape of the Earth's surface for mapmaking, engineering, and construction projects.
A surveyor works both in the field and indoors. Their median annual salary is about $58,000.
TECHNOLOGY SECTOR
In our age of technology, it's easier than ever for workers in the field of geology to precisely gather and analyze critical data.
Cartographers collect information from surveys and photographs about the geography of an area to design and produce maps. They use charts and pictures to gather, analyze, interpret, and map geographic data from surveys and photographs.
Cartographers must have stellar IT and math skills as well as the ability to design. Their attention to detail must be excellent to produce accurate maps. They may work on climate maps, globes, maritime charts, political maps, atlases, geographical maps, and more.
They may work for publishers, news media, or government. Cartographers earn a median annual salary of $48,000.
Remote-Sensing Analysts – Nearly all modern maps which involve large geographical areas have been based on remote-sensing. The U.S. Geographical Survey and Department of Agriculture's maps are created using remote-sensing.
Many government agencies, such as the State Department, the CIA, and the Department of Defense employ people to analyze and interpret photos taken by aerial photos and satellite images to figure out what other countries are doing.
We are able to know about crop production, missile launches, nuclear testing, and military movement because of remote-sensing analysts.
The average annual salary of remote-sensing analysts is $69,000.
It's easy to see that a college degree in geography opens the door to many career opportunities. This is only a partial list of the jobs for geography majors.
One of the best job opportunities of the decade is working online. The online world is a "wild west" where anyone can start a business regardless of your age, race, education, or background.
The thing that matters most is that you are motivated and persistent. Even total newbies can earn money online by starting a simple website and putting some advertising on it.
I've been working online since 2010. You can learn how to do what I do in just a few weeks, and earning a full time income of over $10,000 per month is absolutely doable with consistent effort!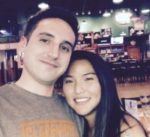 Nathaniell
What's up ladies and dudes! Great to finally meet you, and I hope you enjoyed this post. My name is Nathaniell and I'm the owner of One More Cup of Coffee. I started my first online business in 2010 promoting computer software and now I help newbies start their own businesses. Sign up for my #1 recommended training course and learn how to start your business for FREE!