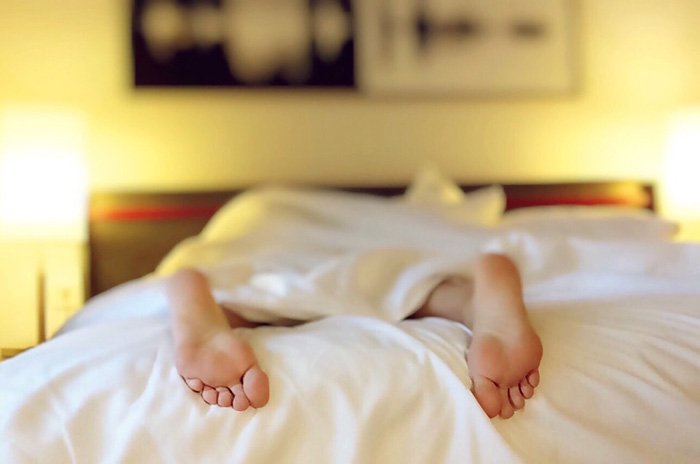 If you are a nurse who is losing passion for her job and feels unfulfilled in her profession, then you may be suffering from burnout. Fortunately, there are jobs for burnt out nurses that are not quite as demanding as nursing jobs in the typical clinical setting.
You're not alone. There are roughly 3.5 million nurses in the US and nearly 63% of them are RNs, while 29% are LPNs. Nearly 20% of nurses leave the first year and another third leave the second year.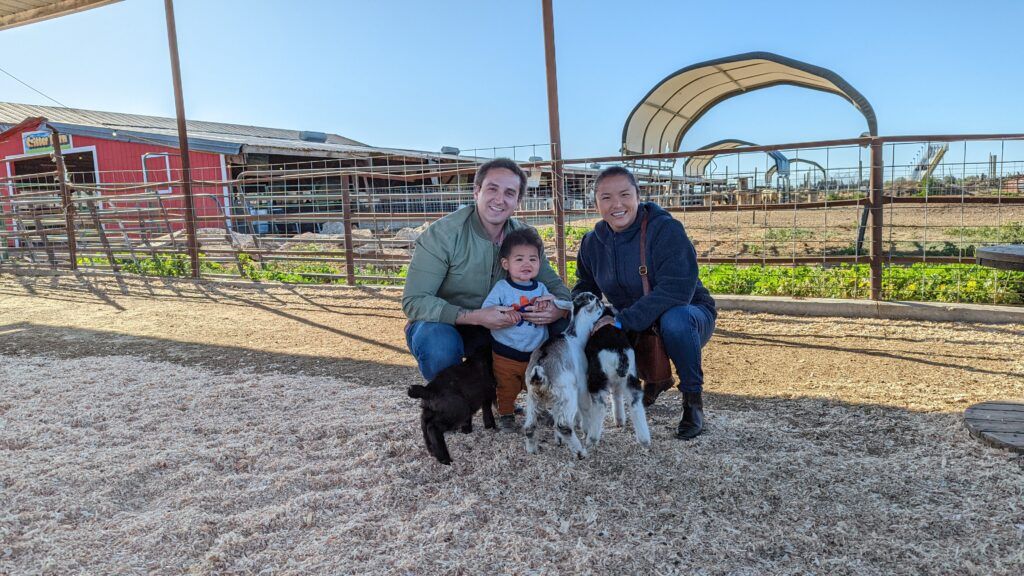 Are You Ready To Work Your Ass Off to Earn Your Lifestyle?
Are you tired of the daily grind? With a laptop and an internet connection I built a small website to generate income, and my life completely changed. Let me show you exactly how I've been doing it for more than 13 years.
Nurses have many positive attributes. They are compassionate, detail-oriented, dedicated, and driven. Even the most dedicated of nurses feel burnout at some point or another.
SIGNS OF BURNOUT
But how do you know when you simply need a break or perhaps need to find something else to do? There are early warning signs that maybe it's time to move on.
You Dread The Thought of Going To Work. If you regularly start to hate the thought of your next shift, it's time to look at your situation. Ask yourself if it's the hours, management, your co-workers, the salary, or the patients themselves that have got you down. Some of these have a solution. For instance, if it's management or your co-workers, you may be able to find a job with another facility which would be a better fit for you. If it's the hours, try working fewer hours. But, if it's the actual work and patient load, it might be time to look outside of the clinical setting at another job besides nursing or one that is less demanding within the clinical setting.
Your Job is Actually Making You Sick. If you start to find yourself feeling like the patient instead of a nurse, it's time to pay attention. If you are very tired and worn out, you should know that physical exhaustion is the earliest warning sign of burnout. Burnout can also cause stomach problems, difficulty sleeping, headaches, and weight changes. If any of this describes you, it's time for you to go to the doctor to rule out a physical cause.
You're Beginning to Feel Like a Robot. If you recall back to the time when you first became a nurse, chances are that moments with your patients felt more meaningful. You truly felt like you cared for them. If you find yourself now feeling like a robot, just going through the motions of giving them meds and seeing how quick you can make yourself scarce, you may be headed towards burnout. The problem is that this kind of response leads to poor patient care. Your level of attention to detail and focus are diminished. It's time to address the situation.
You Don't Feel Appreciated. The truth is, even on a good day, nurses rarely feel appreciated. The truth is your patients are consumed with getting their health back and your co-workers and superiors are just as overloaded as you. Most nurses recognize this and don't let their feelings upset them. They will try to put them into perspective. But if you suddenly find yourself getting bent out of shape over it, it's time to evaluate it. You may be overworked, need more rest, or time away to help you refocus and relax.
Your Patients' Needs Are Starting To Become Unimportant To You. If you find yourself lacking complete compassion for your patients, it's time to step back. Burnout consists of stages: First, you feel the mental and physical exhaustion, then you feel ashamed and start to doubt yourself. Then you find yourself cynical and cold followed by failure and your find yourself at a crisis point. If you are lacking compassion, this encompasses cynicism and is the last stage before you hit rock-bottom. If you pass this stage, it's hard to come back. So take a break and take a breather. Talk about your feelings with someone you trust or even see a counselor so that you can heal.
Why Nurses Get Burnt Out and Want to Leave
Nurses face both mental and physical stress. In order to find out why nurses get burnt out and want to leave their jobs, let's look at some of the potential challenges they face.
Too Many Responsibilities: The typical nurse is overloaded and overworked and works 12-hour shifts in a hospital setting.
Poor Management: Many nurses say they don't feel heard from their management team. They feel there is not enough support or positive feedback from management staff.
Few Advancement Opportunities: Unless a nurse returns to the classroom for advanced degrees, career growths are hard to come by.
Financially Unrewarding: When you are working a job that is understaffed and you're doing the job of 3 or more people, at the end of the day, the salary doesn't seem that great.
BETTER OPTIONS FOR NURSES
So maybe you've come to the conclusion that it's time to walk away from the position you're in now. There are other job options for nurses where your skills can still be highly beneficial.
Some involve the indirect care of patients, where you are still able to make a difference in some capacity in patient lives – but without the burnout. Still, others involve the more direct care you are accustomed to offering, but in a much lower capacity, with lots of time to unwind.
DIRECT PATIENT CARE JOB ALTERNATIVES
These jobs offer the benefit of using your skills as a nurse while using your compassionate hands and heart to make a difference in people's lives. Many nurses go into the field because they care about the well-being of others. If you're not ready to give it up yet, maybe just step down a little.
After you've taken a breather and had a little time to get yourself back to feeling a bit human, these might be better alternatives to the higher demanding clinical settings.
Home Health Care Nurses mostly work with elderly patients in their homes. These patients often have chronic health issues that they cannot handle on their own and need help to manage.
A home healthcare nurse might treat wounds, manage and distribute medication, give IV therapy, or more. They also usually take vital signs, including blood pressure and report the findings. You have some versatility in this job concerning your hours.
The more relaxed pace of a home healthcare nurse is a nice departure from the hectic pace of dealing with many patients at one time.
Home Healthcare Nurses generally earn around $25 an hour. The annual salary depends on the number of hours worked, but the average salary of a full-time home healthcare nurse is around $54,000 a year.
Travel Nursing is a great option if you are a nurse who really needs a change but still has the desire to offer direct patient care. A travel nurse is just what it sounds like. You can travel anywhere in the US to work.
Your assignments could be just in your region or in another state. Your contract could be from week to week, or three months at a time in one location, with whatever desired amount of time you need in between jobs.
The travel nursing agency often pays your travel expenses, housing, and health and life insurance if you put in enough hours. The salary is usually quite lucrative. If you find yourself really needing a change and longing for adventure, this is the perfect job for you.
If you have family or friends living in certain parts of the country, you could even request those areas. What a win-win that would be! You'd get to visit them while earning cold hard cash and having your expenses paid!
Travel nurses earn on average $35 an hour in addition to expenses.
INDIRECT CARE JOBS THAT BENEFIT FROM YOUR NURSING SKILLS
Telehealth Nursing is also called Triage Nursing and is a relatively new concept in the world of nursing. As a telehealth nurse, you can still help patients from the comfort of your own home or in an office. You offer health advice for patients over the phone.
Patients call in with health questions and as a triage nurse, you would address and answer their concerns. Nurses also call patients with chronic conditions to help them better manage their disease. This is especially common when working for an insurance company as a telehealth nurse.
You could give physician referrals when requested. Your experience and judgment as a nurse would mesh well in this position. You should have good computer skills, great time management skills, and the ability to work well with others.
Telehealth nurses earn an average of $58,000 a year, depending on the hours worked.
Medical Transcriptionists work with physician recordings and transcribe them into written reports. Most of these positions can be worked from home. A nurse has the skills needed to do this job well. You have medical knowledge of terminology, medication, and conditions.
You could set your own hours and it's highly stress-free. Talk to previous doctors you've built rapports with to see if they have openings in this area.
The average starting pay for medical transcriptionists is $32,000 a year, but you can earn more with certain doctors and if you have certain specialties you've worked in, such as neurology.
There are other positions where you can utilize your nursing experience and knowledge. You can be a healthcare educator, teaching other promising nurses. You could work in sales for a pharmaceutical company.
And if the nursing bug is still in your system, you could work as a nurse per diem. We talk about these jobs more in length with some of our other articles that we are dedicating to nurses. The point is to find what's right for you.
One of the best job opportunities of the decade is working online. The online world is a "wild west" where anyone can start a business regardless of your age, race, education, or background.
The thing that matters most is that you are motivated and persistent. Even total newbies can earn money online by starting a simple website and putting some advertising on it.
I've been working online since 2010. You can learn how to do what I do in just a few weeks, and earning a full time income of over $10,000 per month is absolutely doable with consistent effort!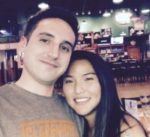 Nathaniell
What's up ladies and dudes! Great to finally meet you, and I hope you enjoyed this post. My name is Nathaniell and I'm the owner of One More Cup of Coffee. I started my first online business in 2010 promoting computer software and now I help newbies start their own businesses. Sign up for my #1 recommended training course and learn how to start your business for FREE!