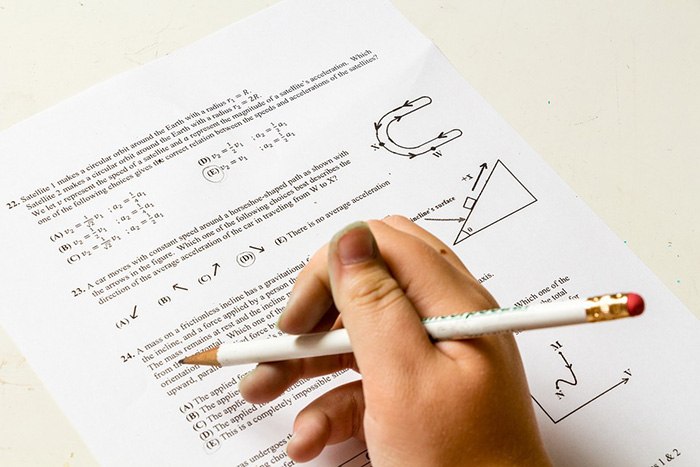 Tests are a key component of education. They help teachers to work out how much students have actually learned and they can directly influence the grades that students get. In other cases, they can guide students, helping them to learn the right information. So, who writes them? The teachers do, some of the time. But, you can also get paid to write test questions.
In fact, the industry is a significant one. After all, writing questions takes time and some teachers will have multiple classes at the same time. Having new questions each time has also become essential, particularly for online classes, where students can search online.
And, test questions aren't just needed for schools and for college. Instead, there are countless places where people's knowledge needs to be examined. This means there is significant demand for the work, as long as you can find the right connections to get started.
Finding Work
Unlike most other writing gigs, test question writers aren't typically hired through dedicated sites. The reason is that companies are looking for high-quality work and reliable employees. After all, the questions can have dramatic impacts for the students taking the tests, so companies have to be sure they have the right people.
You will often have an advantage if you have expertise in a less common area. For example, many people can write test questions for a basic English class. But, fewer would be able to do so for a class on Shakespeare.
You're also at an advantage if you have higher level skills, such as having a college degree of your own. Such expertise can make it easier to find work and may mean you earn more for the questions that you write. This type of background can also make you seem more reliable, which may help in the hiring process.
In some cases, this means people find their work through word of mouth – which isn't particularly helpful. But, there are still approaches you can take to find gigs.
When you're doing so, keep in mind the phrase 'item writer'. This is the formal term used to describe people who write test questions and you will see it in many listings.
Do Some Digging
One direction is to dig around. For example, many standardized tests will say who prepared them. This will often be a specialized company and they may have a website or at least a contact email. If this is the case, then you can contact them and ask about opportunities. Many may even have an application process that you can go through.
You can also look for companies that test for their own work. This includes places that produce qualifications or educational products. In both cases, some degree of testing will be needed to ensure that students learn what they are meant to.
One final place to look is job listings. For example, sites like Indeed often host some positions for question writers. Often, the requirements are considerable. This includes the need for previous experience or a degree. But, even if you don't have significant experience or qualifications, you can look through the listings and see if anything applies to you.
Applying for these companies will often be similar to a regular job. So, you may have to submit a resume, along with evidence of your experience in related fields. You could even have some form of interview, although that may be online, rather than in person.
There are many sites out there that provide opportunities. Some significant ones include the following:
Pearson
Pearson is one of the largest players in this field, publishing many textbooks and related resources. Their publications often have online components, including tests to check levels of learning. They also hire people as item writers. The role includes writing passages and developing test questions.
Currently, they hire in the following areas:
Social Studies
Science
Mathematics
English Language Arts (Reading & Writing)
The preference is for people who have experience in the topics at hand and have a bachelor's degree. But, even if you don't, you can always apply through their site and see how you go.
Kaplan
Kaplan is another significant site and it focuses on test prep. The site covers a wide range of tests, including SAT, BAR, GRE and many others.
They have a page that details various job openings within the company, which includes their test prep area. These are all formal career opportunities, so you would be applying for an actual job, not some income on the side.
ACT
ACT is a non-profit company that helps to promote career and college readiness. One component of this is the use of tests. The site offers a page for anyone who wants to become an item writer (which you can see here).
Anyone who wants to get involved needs to fill out a form that focuses on a range of related areas. If ACT is interested in you, you may need to submit a work sample as well. The site doesn't offer any information about pay rates or requirements, although they do provide these details further on in the employment process.
ASIS
ASIS is a security company, which focuses on security at a global level. The site has details about how you can be involved as an item writer for them.
The criteria to do so is significant and it isn't even clear whether they pay. But, it could be an interesting way to get your foot in the door. And, if nothing else, the company may teach you more about security and about writing test questions in the process.
Freelancing
As with any writing field, you can also freelance. This includes advertising your services at places like Craigslist or Fiverr. Alternatively, you may turn to sites like Freelancer, where clients advertise jobs.
In general, the work offered on such sites will be lower quality and will pay less than sites like Pearson. However, the requirements to get involved may not be as strict. This may make the work easier to pick up. And, if nothing else, you could get contacts in the industry this way.
Just be warned, some of the job postings on freelancing sites are misleading or outright scams. There is also considerable competition, as many writers would love to work for themselves. The sites have their advantages but it does take time to make headway on them.
Writing Good Test Questions
If you were writing questions for a trivia quiz, then you would be trying to give people a good time. To do so, you might include some trick questions, some silly ones and some that people have to think about deeply.
But, with test questions, the goal is different.
In most cases, you're focusing on testing how much students have learned and helping to promote their learning. As a result, the questions have to be more carefully chosen, as do the possible responses. Some key tips include the following:
The questions should be related to course content and learning objectives
Make sure that students were taught all the answers
Don't use phrases directly from the textbook or course material (students can use online searches to quickly find answers)
Aim for 3-4 responses for each question
Be CERTAIN that the 'correct' answer is actually correct – and that none of the other possible answers could be considered correct
Avoid trick questions and ambiguous answers
If possible, provide the learner with feedback about why the answer was or was not correct
Answers should be realistic (i.e. no joke answers)
Questions and answers should be grammatically correct and be easy to understand. This includes, wherever possible, avoiding jargon, slang, complex sentences, cultural references and humor
Use the same sentence and grammatical structure for all the answers
Likewise, make sure the possible answers are roughly the same length. The human brain looks for patterns and any patterns can make the correct answer easier to guess
Avoid true or false questions as much as possible (too easy to guess)
Avoid, 'all of the above' and 'none of the above' options, wherever possible
Try to avoid negative terms (such as 'which of these items are NOT…'), it is too easy for students to miss the negative
These tips are a good general place to start – although they won't all apply in every situation. As such, you'll need to filter them based on the test questions that you're writing and the overall goal.
For example, some places will have you writing tests that are actually used to grade students. Here, the requirements are likely to be stricter. In contrast, sites like Kaplan and Pearson mainly focus on helping students to prep. As such, the questions don't directly influence the grades students get, so there may be more flexibility.
In many cases, companies will have their own criteria that you must follow. These might be specific or vague, depending on the company in question.
Writing test questions ends up being a fascinating field. It isn't for everyone, of course, especially as you need some knowledge of the topics in question. But, for the right person, it can be an interesting way to earn some money on the side.
As a writer, you have an in-demand talent that can be used to earn you TONS of money online. You can earn money freelance writing, for sure, but it's still just trading dollars for hours. Personally, I recommend starting your own website! Information is the currency of the internet, so why not leverage your talents to build yourself a serious online income! Learn how to create your own blog-style website and make money through advertising.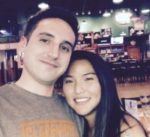 Nathaniell
What's up ladies and dudes! Great to finally meet you, and I hope you enjoyed this post. My name is Nathaniell and I'm the owner of One More Cup of Coffee. I started my first online business in 2010 promoting computer software and now I help newbies start their own businesses. Sign up for my #1 recommended training course and learn how to start your business for FREE!