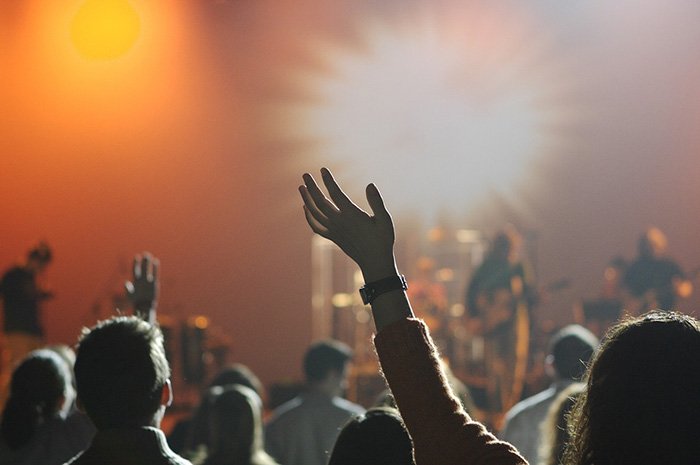 Music lovers rejoice! It really is possible to get paid to write music reviews. You don't even have to be the most amazing writer out there or an expert in music. There are multiple approaches that you can take and you can choose based on your own interests and your level of experience.
Music is an ever-expanding industry, with new music constantly being released and new artists continuing to emerge. This creates high demand for music reviewers and people do want to know which albums are good and which ones are a waste of time. So then, let's look at how you can make money.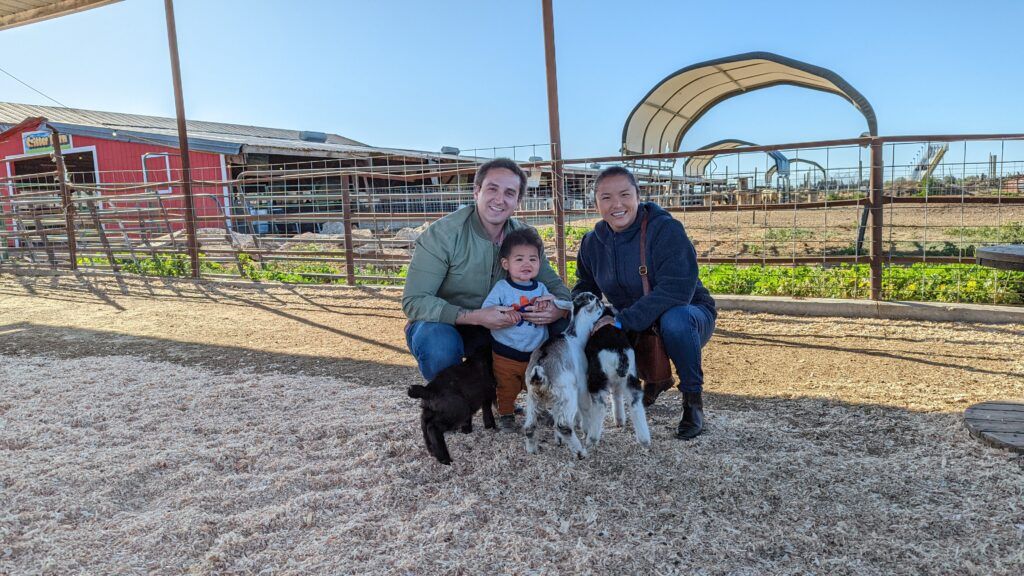 Are You Ready To Work Your Ass Off to Earn Your Lifestyle?
Are you tired of the daily grind? With a laptop and an internet connection I built a small website to generate income, and my life completely changed. Let me show you exactly how I've been doing it for more than 13 years.
Submitting To Music Publications
There are various publications that will pay you to write about music, which includes writing music reviews. Income varies considerably but the right piece on the right site could earn you upwards of $50 for a relatively short review.
Some of these are listed below, although there are countless others as well.
In fact, you can find many more options yourself simply by looking for music reviews and finding the sites that host them. Many of these sites will have a page that gives you information about writing for them. If they don't, they'll probably have an email address that you can use to contact them.
M Music & Musicians
This is a comprehensive site that looks at music and musicians overall, while also offering a physical magazine. Writers can earn as much as $25 for an album review, although the site offers little information about criteria or what you can expect.
Instead, pitches can be submitted to the editorial contact Rick Taylor (Rick@Mmusicmag.com). As with any site, it should be easier to get accepted once you have written for them once – and you would have a better understanding of what they want as well.
Relix
Relix is a music site that covers a range of music-related topics, including album reviews. Their compensation rates vary and contact information for their editorial staff can be found here.
Rolling Stone Magazine
Getting published in Rolling Stone would be astounding and the magazine does accept submissions from independent writers, which includes writing reviews. The magazine offers $1 a word (sometimes more) – if you get content accepted.
The current editor at Rolling Stone is Jann Wenner and you can email pitches to her directly (jann.wenner@rollingstone.com). However, the officially recommended approach is the following email address: rseditors@rollingstone.com
Rolling Stone is one of the largest players in the industry, so getting your work accepted isn't easy. In fact, you probably want to find success with other companies first and ideally get some work published online.
Making Successful Submissions
To be successful in this field, you need to put thought into your application. This means taking the time to look at each site or physical magazine and see what their writing style is, along with their requirements for writers. The more you know, the better you can tailor your application.
In some cases, there will be specific application steps for you to follow. For example, the company might want you to fill out a form and send in a sample (or two) of your work. Or, they may want you to explain why you would be a good choice.
Other times, you may need to get creative. Perhaps this involves sending an email about what you offer, promoting anything that makes you unique. Alternatively, you could pitch them a specific topic or even send a full article that they can use (or not) at their discretion.
Having something unusual to offer could be an advantage. For example, do you have detailed knowledge about a relatively rare sub genre of music? Are you passionate about a type of music that many others aren't? These aspects can make you stand out.
But, above all, the main trick is simply perseverance. Large companies will receive hundreds of submissions from people who want to write reviews. So, don't take it personally if you don't get a response immediately.
Finally, there is an interesting post on Quora that offers some fantastic advice about pitching to websites. The author was specifically answering a question about Rolling Stone but the information applies to almost any type of site or physical magazine.
Writing Music Reviews For More Generic Websites
Of course, music sites aren't the only place where you can post music reviews. Instead, larger and more generic sites can also work well.
One such site is Cultured Vultures, which considers a wide range of culture-related topics, including movies, TV, music and books. The focus is also on supporting writers, so Cultured Vultures offers contributors information about how to improve their content. They also promise to help members find other writing work and to show them how to promote themselves effectively.
Your work does still need to get accepted for the site. Additionally, Cultured Vultures only publishes one book or album review each day. So, if you're focusing on reviews alone, it may take longer to get work accepted and published. Still, the nature of the site means that it is easier to get pieces published. You can also vary your work and focus on music articles as well as reviews.
The site does pay you for your work but this is based on reviews, not on the content itself. When you get started, you get 75 cents for every 300 page views that your articles get in their first week. Once you have five or more published articles, you earn $1 for every 200 views in the first week of publishing.
You can get more income after this point, which is calculated on a weekly basis as well. But, the company states that it is rare for this to occur and most hits occur within a week of a piece being published.
This income is on the low side, especially as the site isn't especially well-known. In many cases, this means that you may never get the views needed to earn money.
If nothing else, the site is a good way to get work published online, which can help you promote your music reviews in the future. This makes the site a good starting point and it can help you learn more about how to create good reviews.
Another option is places like HubPages. Once again, you're earning based on the people who see your articles. In this case, the income is mostly the result of ad revenue. You can basically write about anything here, including music reviews. But, there are more than 600,000 currently published articles, so the competition is fierce.
You can also submit to well-known sites like Smithsonian. As a general rule, the larger the site, the more difficult it will be to get accepted. Nevertheless, if you have something unique to offer it could be worth the effort. What do you have to lose?
Reviewing Music For Playlists, Artist Distribution
An entirely different approach to get paid for writing music reviews is through websites which are essentially crowdsourcing reviews for artists. One such service is PlayPush, which pays playlist curators on Spotify to review songs by genre. You get exposed to more music, you get paid per review, and artists get their songs heard by people will pull in popular distribution channels.
Another popular service is called like Slice the Pie, which I have reviewed in the past. Slice the Pie promotes itself as a service that combines independent artists and reviewers (who are called 'scouts').
Scouts are responsible for listening to a piece of music (at least 90 seconds of it), giving it a rating and leaving a written review.
The idea sounds fun – and it can be. The service works well if you want to experience new music and earn a little money at the same time. And from a literal perspective, you are getting paid to write reviews.
The problem is, you're not earning much. When I tried, I earned 9 cents for two reviews. Those two reviews had me listening to around three minutes of music, so the return on your time is horrible. That calculates out to a maximum of less than $2 per hour and only if you were incredibly efficient and didn't run out of music to review.
It's also unclear if there is much tangible benefit to artists. They are not super clear on how artists benefit, since artists wishing to get their music reviewed are directed to a general site for brands looking to get feedback on products. It seems more corporate-focused than musician-focused, so I'm not convinced of the longevity of this particular service.
Following Your Own Path
If you're passionate about music, writing reviews regularly is an amazing idea. It can also be powerful, especially if you can get involved with one of the high-powered sites that publishes reviews regularly. You're not just limited to reviews either. Instead, many of these sites also pay for music-related articles.
And, as your experience improves, you might turn to other approaches as well.
Why not start up your own blog? There you can offer up the music reviews and discussions that interest you – rather than relying on the requirements and restrictions of other sites. You might even get incredibly popular, especially if you have some unique perspectives to offer. There are plenty of music affiliate programs that can help you earn from this type of site.
As a writer, you have an in-demand talent that can be used to earn you TONS of money online. You can earn money freelance writing, for sure, but it's still just trading dollars for hours. Personally, I recommend starting your own website! Information is the currency of the internet, so why not leverage your talents to build yourself a serious online income! Learn how to create your own blog-style website and make money through advertising.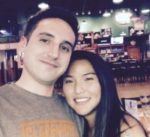 Nathaniell
What's up ladies and dudes! Great to finally meet you, and I hope you enjoyed this post. My name is Nathaniell and I'm the owner of One More Cup of Coffee. I started my first online business in 2010 promoting computer software and now I help newbies start their own businesses. Sign up for my #1 recommended training course and learn how to start your business for FREE!