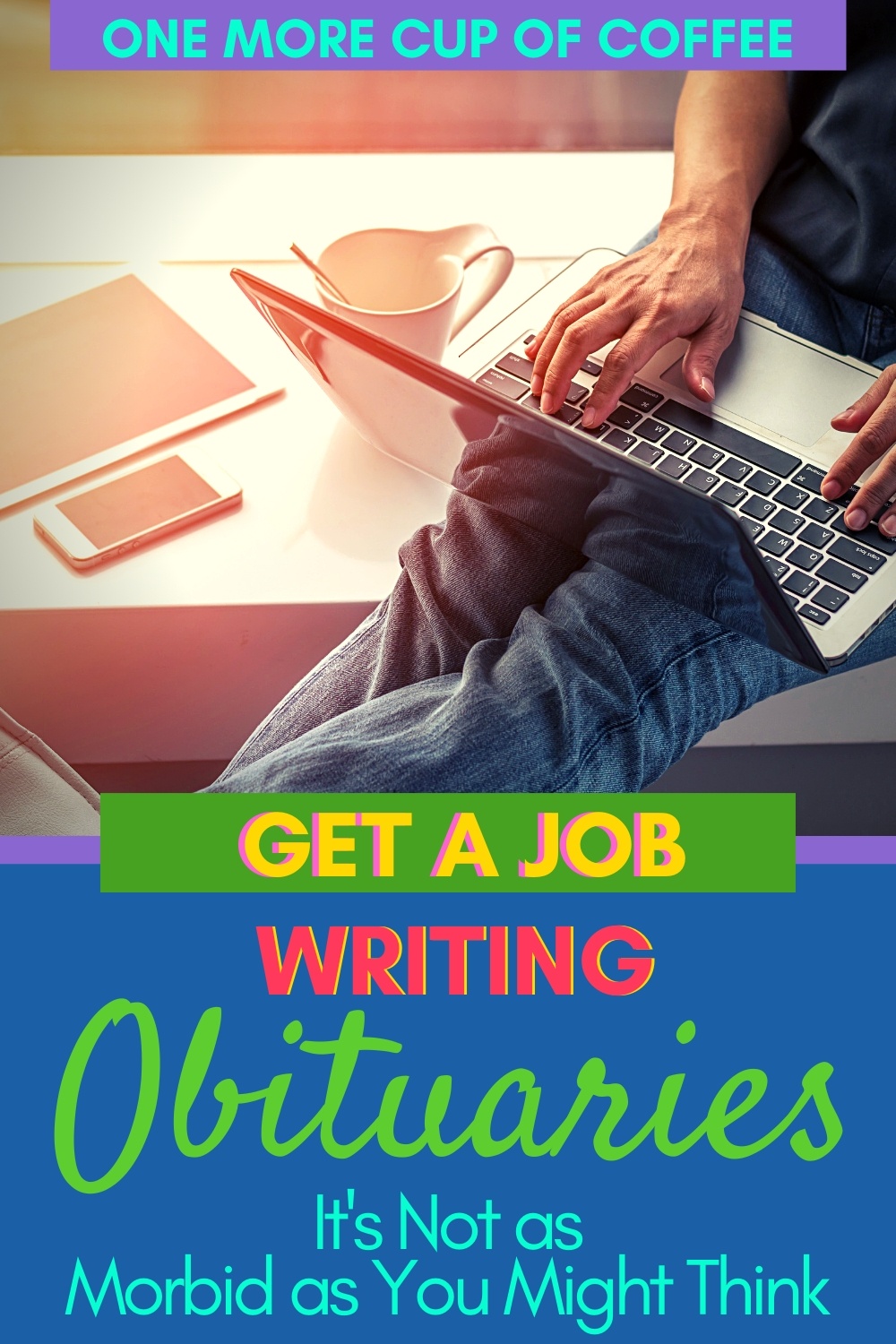 It may sound morbid to some, but did you know you can actually earn money writing obituaries? I'll show you the dos and don'ts of writing a person's final memorial and how to get a job writing obituaries.
Why write obituaries?
I think I realized the importance of a good obituary when my grandmother passed away. She lived to be the generous age of 94 and it made sense to me, that as a writer, I should be tasked with penning the final words about her life.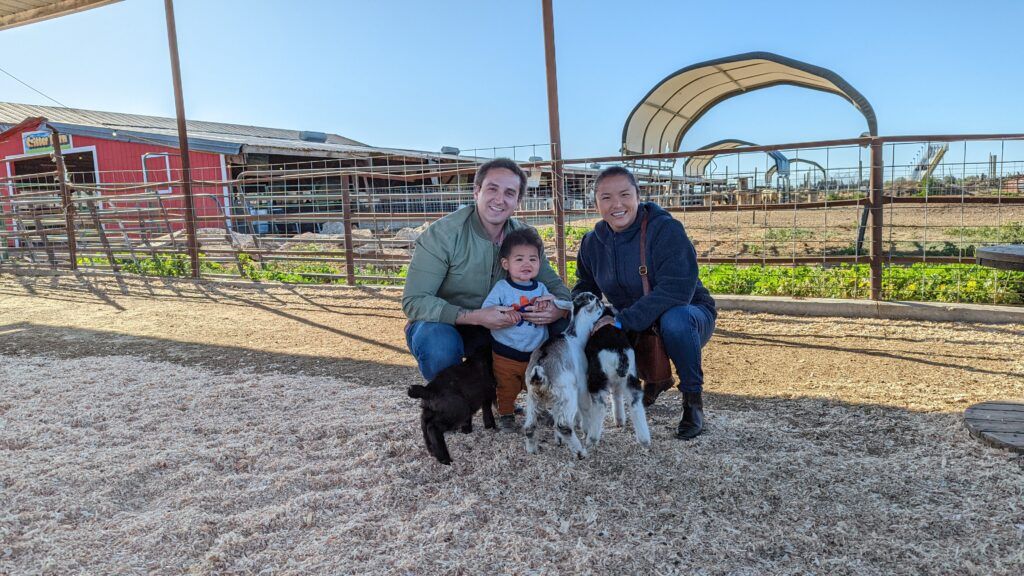 Are You Ready To Work Your Ass Off to Earn Your Lifestyle?
Are you tired of the daily grind? With a laptop and an internet connection I built a small website to generate income, and my life completely changed. Let me show you exactly how I've been doing it for more than 13 years.
I was asked by other family members before I could even volunteer. My grandmother lived through seven or so wars. She began life on a homestead with no electricity and near the end of her life couldn't really grasp the concept of a computer.
She lived life daringly and courageously and became the mother of five children and numerous grandchildren and great grandchildren. She saved every penny she could, and though she could have afforded the best life had to offer, she always found a way to live frugally, while appearing to live a life that was grand.
She outlived most of her own brothers and sisters, even as she beat cancer and a stroke. She was the entrepreneur of many enterprises and worked until her early 80's when she often found herself as a caretaker for people younger than herself.
Her life was worth more than a few traditionally known rote verses that are standard in obituaries. Her life story deserved to be told and that's what I did. I wrote the story of her life. Her life was extraordinary, so why should her obituary be ordinary?
The truth is that everyone deserves that their life story is told in extraordinary fashion. That's where an obituary writer comes in. Sure, some obituaries will remain standard, often at the request of the family, who is already grieving and too overburdened to tell their story. But, some will request something more meaningful.
Sure, some obituaries will remain standard, often at the request of the family, who is already grieving and too overburdened to tell their story. But, some will request something more meaningful.
The standard school of thought is that an obituary is about a death. While this is true, what separates a great obituary from one that is like the status quo is when we write about the deceased person's life. I can't overstate the importance of this – it's basically preserving this person's life story.
There is only one chance to do it in a way that honors the deceased person. Their loved ones will clip the obituary from the newspaper and hold onto it as a memento. Imagine what a great obituary means to them.
What makes a great obituary?
The basics of an obituary serve as a notice of death and a record of the extending family while offering information on burial and funeral services. It may also ask for memorial donations as well as offer thanks to those who were there in the end.
But, a great obituary is not the standard form type obituary that most obituaries are made of. Rather than be boring, they can be touching tributes of a person's life. The obituary should give us a glimpse of who a person was.
A good obituary writer takes the impersonal and turns it into a highly personal glimpse into a person's life.
It can be done in the fashion that pays justice to the type of person the deceased was. For instance, if they had a great sense of humor, why not make it a humorous obituary? If they loved their family more than life itself, make it a sentimental tribute. You get the picture.
You also want to ensure that the obituary is factual and without mistakes. You want to be sure that all survivors are accounted for with the correct spellings of their names, and also that all information of the previously departed and the currently deceased is supplied and accurate.
For instance, where they were born and their current hometown, as well as places they've lived are all important keys of an obituary. Places they may have worked or organizations they were part of are also helpful.
Their hobbies, what was important to them, important milestones in their lives, their accomplishments – all of these things are the meat and potatoes to tell us who a person truly is. This is what will tell their story.
It's important to find out as much as you can on the deceased to tell their story in a few short paragraphs.
It can be emotionally draining and yet endearing to write a beautiful obituary that does justice for the departed. It goes beyond being a writer. At that point, you've become part of that person's journey into death and an integral part of the family's closure.
These are some other tips to consider:
Focus more on the deceased in your wording. For example, instead of saying "The Brown family wishes to announce," you would say "Emily Brown departed our world…" Minimize third person references.
You want the obituary to be as much about the life of the deceased as their death.
Talk to the family about how many generations they want to go back in naming those who have passed on before, but be sure to be consistent and not omit anyone.
Give examples of the person's life. For instance, if they were a member of the Red Cross or some other organization, tell a story about their experience. Don't just make statements.
Some newspapers have a word limit. Offer two versions to the family, the one that is acceptable for the paper and a longer one that includes everything you can about the deceased's life. Think of it as an extended memoir of their life.
Offer a proof to the family and be prepared to have to make corrections. Review it yourself and try to be impartial and decide if it's as impactful as it should be. I find when I write, sometimes it's best to forget about it for a day or two and then re-examine it with a fresher perspective. You want the obituary to be perfect, just as you would for your own family member.
Where can I find work as an obituary writer?
Newspapers
People traditionally think as their local newspaper as the primary job source for finding work as an obituary writer. It's important to note that it's unlikely you would be hired as just the obituary writer. In a newspaper, writing obituaries is not a full-time job in and of itself.
When I worked at our local newspaper, my duties encompassed writing and formatting the obituaries, as well as writing two full-page features a week, writing the community announcements, editing the entire lifestyle section of the newspaper, and other duties.
So, while you might find a job at a newspaper writing obituaries, chances are you'd be tasked with other duties as well.
Bear in mind that different newspapers call for different credentials. Some might expect a journalism or similar degree, while others like the one I worked for will sometimes hire for talent.
Create your own website
Another possibility is to create your own website and form your own obituary writing service. The advantages to this are:
You'd be in control of your own work and be your own boss.
You'd have more room for creativity as most newspapers only allow standard obituary styles from their in-house writers.
You could have clients outside your physical area, all over the United States.
There would be no time-limit on how much time you could spend with clients working to perfect the final memorial for their loved ones, whereas newspapers just want you to get it done quickly.
If you decide to develop your own website in your endeavors to become an obituary writer, you might consider joining The Society of Professional Obituary Writers for $25 a year. They will list your profile and your website as well as have helpful information included with your membership.
As with other types of writings, you'll want to create a portfolio of your work. You may want to start out by passing the word around to friends, family, and colleagues that you want to specialize in writing obituaries. Don't forget to print business cards with your web address and pass those around as well.
You may want to initially offer your services pro bono to a couple of people you know who've recently lost loved ones. Think of it as in investment in what your long-term goals are and as a way to get your portfolio started. Be sure to get permission to use them, however, before you display them as part of your work.
It would be quite okay to write a couple of fictional ones as well, just to show what a real tribute can look like in a well-crafted obituary.
If you decide that creating your own website is the way to go, don't feel overwhelmed. It's easier than you think. Some of the most successful bloggers and website gurus knew nothing about establishing a web presence before they did.
The point is that it's a great concept to establish your web presence as an obituary writer. You can potentially be marketable to millions of people. If you do it right and are persistent, the job you get writing obituaries will be the one you create for yourself. And you can be highly successful doing so.
As a writer, you have an in-demand talent that can be used to earn you TONS of money online. You can earn money freelance writing, for sure, but it's still just trading dollars for hours. Personally, I recommend starting your own website! Information is the currency of the internet, so why not leverage your talents to build yourself a serious online income! Learn how to create your own blog-style website and make money through advertising.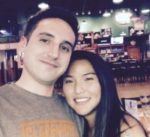 Nathaniell
What's up ladies and dudes! Great to finally meet you, and I hope you enjoyed this post. My name is Nathaniell and I'm the owner of One More Cup of Coffee. I started my first online business in 2010 promoting computer software and now I help newbies start their own businesses. Sign up for my #1 recommended training course and learn how to start your business for FREE!