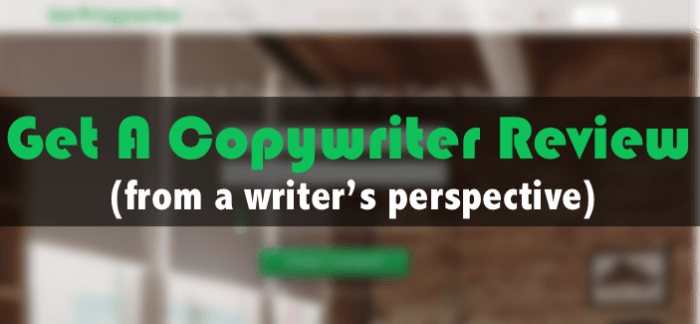 Introduction to Get A Copywriter
The opening page of this site is well done. It says it provides great content and I was convinced. Much of the site was dedicated to selling content (to clients) but there is a spot for writers looking paying work. Small, tucked into the bottom right corner you'll find a green button labeled "Copywriters apply."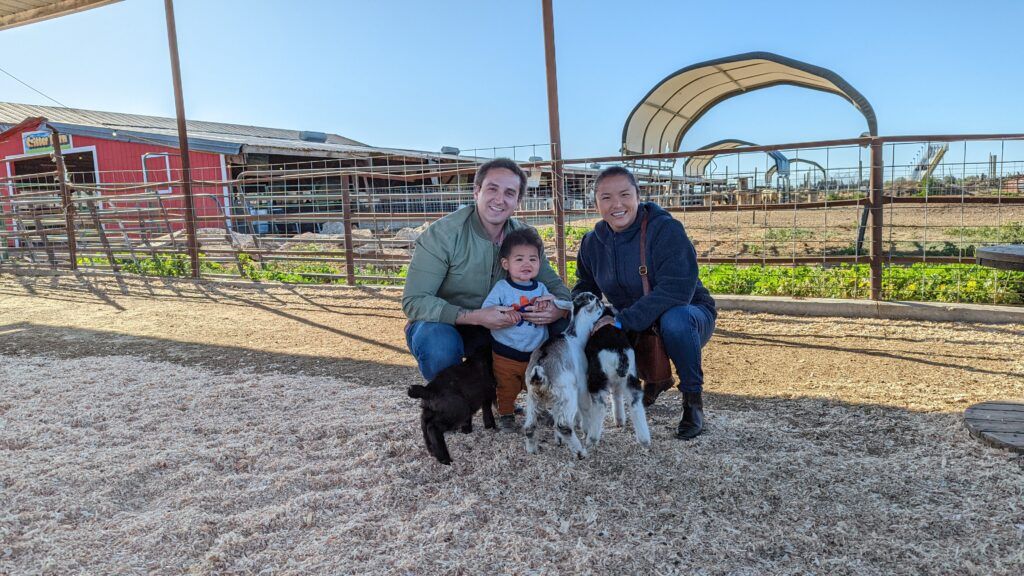 Are You Ready To Work Your Ass Off to Earn Your Lifestyle?
Are you tired of the daily grind? With a laptop and an internet connection I built a small website to generate income, and my life completely changed. Let me show you exactly how I've been doing it for more than 13 years.
Long story short, I followed all the directions but didn't get work at the site. Let's take a look at the journey.
Getting Started with Get A Copywriter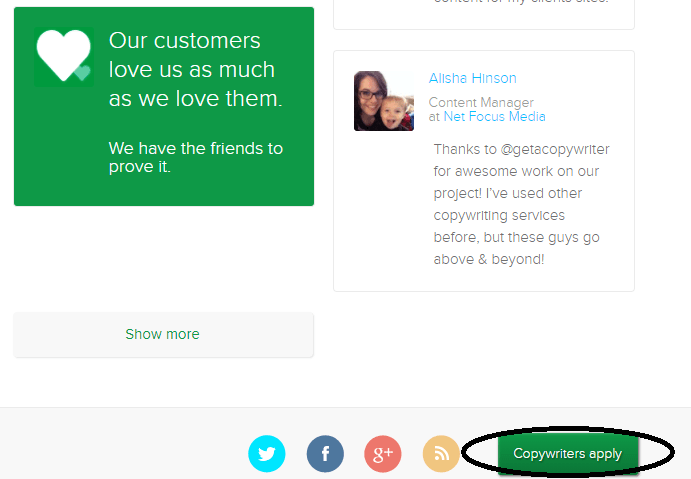 After hitting the "Copywriters apply" button, prospective writers are brought to sign-up pages asking for the basics, like name and address. Get A Copywriter also wants social media handles – particularly a Linkedin profile and blog URL. If you don't a Linked in, now would be great time to make one. Though most online jobs won't require, it will help you look more professional for future jobs so you might as well.
They then ask to "include several paragraphs about yourself," which I presume is the bio information that is attached to your profile.
The writing assessment that follows gives prospective freelancers a real feel for Get A Copywriter. You can choose to write about one or more of 14 subjects. They may be professional in nature, like real estate and legal. Or, they may be more "down to earth" like fashion or "baby/children." The full list follows:
Finance & Insurance: Tax, Banking, Economy
Internet Marketing: SEO, SEM, CRO, E-commerce, Social Media, Blogging
Software & Technology: Data, Cloud, Development, Mobile Web
Electronics: Computers, Gadgets
Travel & Hospitality: Holidays, Hotels, SPA, Restaurants, Food & Beverages
Fashion & Beauty: Clothing & Accessories, Cosmetics & Care
Health & Fitness: Wellbeing, Training, Diet, Nutrition, Supplements
Medical: Healthcare, Pharmacy, Equipment
Baby & Children: Baby & Kid Products, Pregnancy, Parenting
Industrial: Natural Resources, Energy, Environment
Real Estate
Legal
Education
Other
The most popular category among people looking for content is "other." In fact, the majority of the projects in the queue (which could be seen after submitting a written test) was labeled with the "other" designation.
In order to qualify for the "other" category, prospective freelance writers have to write a sample press release. One nice thing about the test is the very in-depth instructions, which includes keyword placement guides, word length (300-400 words), and general content focus. A prospective writer knows what information will make the piece right, which is always helpful.
In fact, tests for all the other subject areas included similar detailed instructions. And upon completion a writer retains the copyright of the final product. If this level of instruction is what an accepted freelancer can expect, that is a positive attribute.
A lot projects from different content sites that lack clear instructions. Without direction, writers is left guessing what the client wants.
Get A Copywriter then wanted three more samples of your work after the initial test piece, though this information is from other reviewers, and thus not verified by myself.
After submitting my test, it was time to do some research into Get A Copywriter and wait. They said it would take about a week to review my information before getting back with an answer, but it took more like a month.
Reviews of Get A Copywriter
Most of the few reviewers were positive:
The pay was higher than most content mill sites
The pay came as expected, to a Paypal account and on time
Other things about the site that didn't sit well:
Too much initial work is necessary to get paying work
Not enough paying projects to justify the initial efforts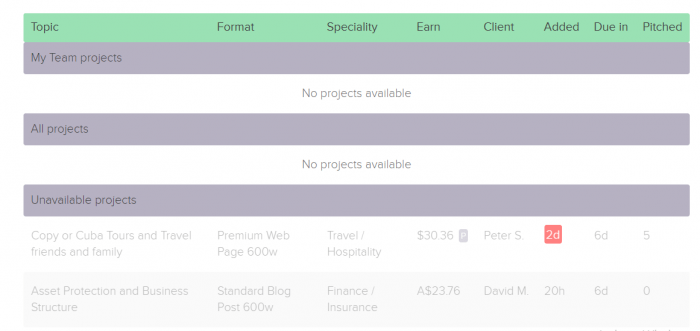 On a side note, there were some freelance writing reviews of Get A Copywriter that I checked out to see what else I could find in addition to my own opinions on this site. There is a critique from a site called inbound.org that struck me as odd. The topic of the piece was to talk about their landing page conversion strategies, and there were numerous responses in the comment section (regarding the topic of landing page conversions). A Get A Copywriter staffer answered each one of those comments to the review, thanking the commenter for taking the time and posting valuable information.
However, there were a few reviews from freelance writers that received no comments. Was it because they were too busy? Or, as it can be concluded, did staff care only for comments from SEO types and not from the people who arguably make the site money.
This is a pretty bitter response, but I may be a bit salty since I wasn't accepted as a writer. LOL
Pros and Cons of Get A Copywriter
This site requires a bit of confidence. Prospective writers need to produce good content and be subject-matter experts. For these reason, Get A Copywriter may not be a good site for newbies to freelance writing.
Here are a couple quick thoughts about the site:
Pros
The level of writing is high
Higher quality writing often leads to more job satisfaction for the writer
Projects are open to English-as-a-first-language individuals
Cons
The writing test can be daunting
The number of available projects for accepted writers is limited
A writer can't make writing for the site a full-time gig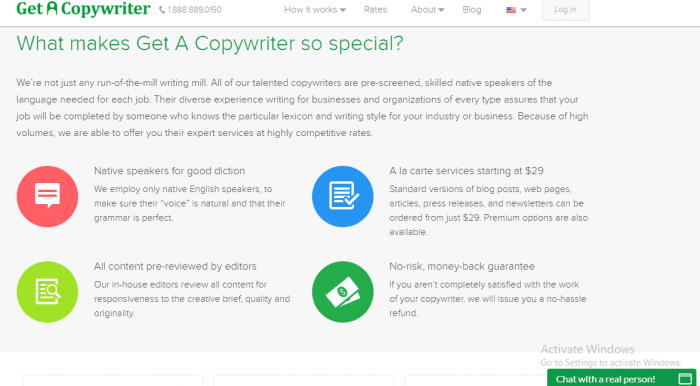 Final Thoughts On Get A Copywriter
It takes a lot to become a writer at Get A Copywriter.
The writing assessment requires an hour or so to get it right. And although you have the copyright of the final product, the end piece likely has no value outside of this specific application. So, as a writer, you spend time developing content with little to no value with the hopes of getting accepted by a website that doesn't offer a lot of paying writing gigs. The wasted time spent applying here is all too familiar to me.
With this in mind, I wouldn't recommend this site for new writers. However, I tepidly recommend this site for more seasoned writers.
Get A Copywriter seems like one of the more venerable content mills on the market. Thus, getting accepted by Get A Copywriter will probably look good on a resume. Especially since the site accepts only about 20 percent of the applicants. The pay seems to be on the higher end, so it may be worth your time eventually.
Since Get A Copywriter doesn't offer a ton of work, overall I feel a little negative about the site. There are a lot of other options out there for freelance writers. I haven't found the perfect site yet though. Much of my time is spent applying to projects, waiting for responses, then either getting rejected or assuming rejection after no response.
Personally, I think I'm a decent writer, and they didn't accept me, so there's that. I haven't had much luck though, with my best jobs being low-paying gigs from Textbroker.
As a writer, you have an in-demand talent that can be used to earn you TONS of money online. You can earn money freelance writing, for sure, but it's still just trading dollars for hours. Personally, I recommend starting your own website! Information is the currency of the internet, so why not leverage your talents to build yourself a serious online income! Learn how to create your own blog-style website and make money through advertising.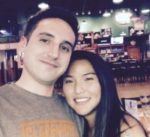 Nathaniell
What's up ladies and dudes! Great to finally meet you, and I hope you enjoyed this post. My name is Nathaniell and I'm the owner of One More Cup of Coffee. I started my first online business in 2010 promoting computer software and now I help newbies start their own businesses. Sign up for my #1 recommended training course and learn how to start your business for FREE!