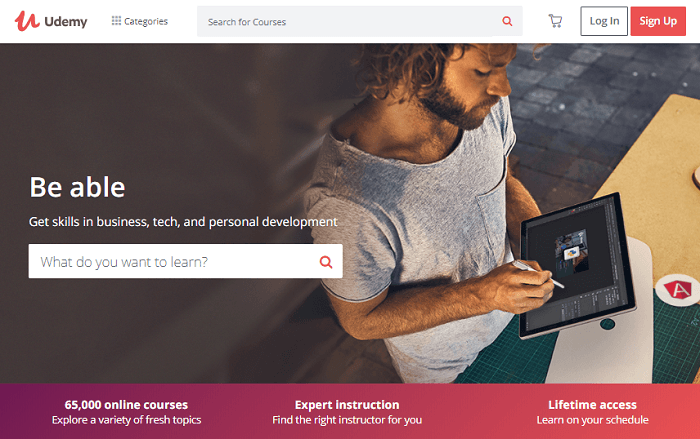 Do you want to learn new skills but dont want to go through the headache of enrolling in a college and having to go through sitting in classrooms? Luckily the evolution of the internet has changed much of that for us. Companies like Udemy were created exactly for this purpose and has grown into a huge business over the years.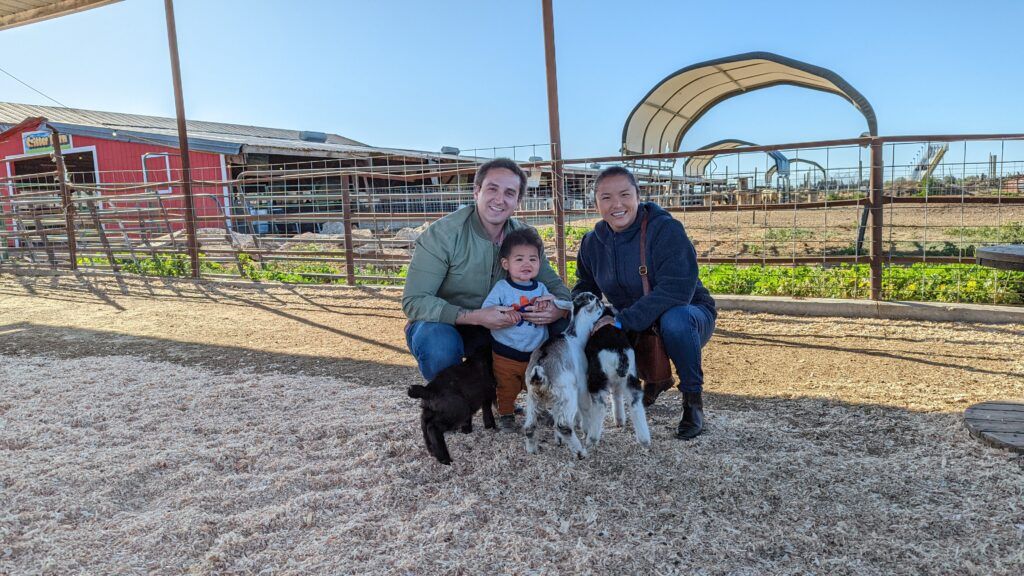 Are You Ready To Work Your Ass Off to Earn Your Lifestyle?
Are you tired of the daily grind? With a laptop and an internet connection I built a small website to generate income, and my life completely changed. Let me show you exactly how I've been doing it for more than 13 years.
With any evolution and growth of business, expanding your brand and influence is important for continued success. That is why it's no surprise that Udemy created an Affiliate program to help expand their brand.
What does it mean to have an Affiliate program? Well specifically for Udemy it allows partners to advertise for Udemy and it's courses online to attract new students. If a user ends up signing up and purchasing a course, then you would receive a specific commission % for that sale.
I'll go into this in much more detail below so that you can see if this amazing service is something you want to advertise on your website and social media platform in order to earn some side income.
While there are no requirements to sign up, you do need to be signed up with the Rakuten Partner site which is what Udemy uses as their affiliate portal. You can find a link to their affiliate portal by going to Udemy.com and clicking Affiliate at the bottom of the main page.
What does the Udemy site offer?
Udemy offers online courses to help improve lives through learning. With their global marketplace they offer learning to students from around the world. Each course is reviewed by the Udemy team to make sure they are given by expert instructors who provide quality content.
Over 65,000 Online Courses in a variety of great topics

Here is an overview of what the site offers:
Become an instructor: If you're an expert in a specific field and you want to share this with the world, you can sign up to become an instructor. This is a perfect way to make money from things you're passionate about. I'll discuss more how you can make money from this.
Udemy for Business: If your company appreciates employee development, signing up for Udemy for Business is a great way to improve your staff's knowledge both personally and professionally. Signing up for Udemy for Business allows your employees access to 250 high-quality courses on key business topics.
Online Classes: As a user of Udemy you can choose specific courses to sign up for based on what you're interested in. Either search for courses specific to what you want to learn about or browse different high-level categories on areas like Business, IT/Software, Design, Marketing, Photography, and much more. See below categories as an example:

What Is The Commission Rate?
When you refer customers to Udemy, if they purchase any course within a 7 day period, you'll receive 20% commission from that sale. If a customer makes separate purchases within that 7 day period, you'll also receive commission from all of those sales too.
It's important to remember that you do not receive commission on your customers for the lifetime of their account but only during the 7 days after they click your affiliate link. If the 7 days has passed and they find Udemy via your affiliate links again, the 7 days will reset and you'll still get the commission from that customer.
The key is to ensure you're driving traffic to your site via your affiliate links.

Alternative Affiliate Programs
After researching companies that offer online classes, I was shocked with how many companies were out there. It's exciting to see so many companies who want to help you learn and develop. Each of them have their respective affiliate programs attached to it, however, many of them offered very low commissions and their services seemed a bit out-dated.
The two which I felt offered nice commissions and had relevant and exciting new content were Skillshare and 360 Training. Below are some high-level details of each:
Skillshare: This company offers the same creative courses in Business, Technology, Lifestyle, and much more. They have a really unique focus with photographers and artists but offer a broad range similar to Udemy. Their affiliate program offers you $10 in commission for each customer that signs up for a free trial or membership through your affiliate links. Referrals for Skillshare stay for 30 days in a customer's cookies.
360 Training: Offers a great range of courses on Business, Real Estate, Financials, Insurance, Food/Beverage and much more. They are focused more on real-world skills needed to survive – things that weren't taught in high school! They offer a 15% affiliate payout with a six-month referral period
Lynda.com: Another great e-learning website with an affiliate program worth checking out!
Feel free to search for other programs as well, but make sure to check all of their terms and conditions on their commission structure as well prior to signing up as affiliates.
Website Ideas
If you're looking to get started as a Udemy affiliate, you should start by finding your niche. I'll give you a few examples below on great ways that you can use Udemy on your websites.
Education and Development Blog:
A blog all around personal and professional learning and development is a great way to utilize Udemy. This way you can make articles all about ways for you to keep learning and the importance of learning. Not every post will need to have Udemy as a focus though so that it doesn't seem that you're pushing the service too much. Often you can even write reviews about specific courses (that you've either taken or not) to give your followers ideas of great courses to help improve their skills.
WordPress Development:
It is without a doubt that WordPress is one of the fastest growing website platform on the market now. So creating a blog which promotes only promotes the use of WordPress including how to do everything is highly trending. Udemy offers many amazing classes on WordPress as well which you can advertise to our customers.
Additionally, if you have an existing WordPress blog, no matter what the niche, you can add a section to it in which you can blog about the struggles and learning you had done. Partner that personal learning with the Udemy courses on WordPress and you have a perfect combination!
Can You Make Money With The Udemy Affiliate Program?
There are many ways you can make money using the Udemy affiliate program. Starting with some of the website ideas above, you can use the Udemy Affiliate Tools to add links and banners to your site easily.
To start with the Udemy program request through the Rakuten Affiliate management tool here: https://www.rakuten.com/. Once you're signed up you'll need to search for Udemy as one of their advertisers. This requires you to share what blog site you'll be sharing it with. Once you're approved you'll get access to the different affiliate tools that Udemy has to offer.
Udemy has the following tools you can use:
Banners: Under the Udemy program you'll see links to different banners depending on the size of the shape you want. Rakuten makes it easy by providing all of the HTML code for you for each banner. Simply copy the code into the HTML section of your website and the banner will show automatically. Any customer who clicks this banner will automatically be recognized as a customer to your specific affiliate code so you get credit.
Sample Banner section:

Text Links: Text links are another easy way to promote Udemy classes to the world. You can use the different text links available on the Rakuten site to promote specific classes or just advertise the home-page of Udemy. Using these text links you can create hyperlinks on your blog posts and even use it to advertise on social media including Twitter, Facebook, Pinterest, and others.Udemy offers an easy to use "deep linking" tool which allows you to select a specific class by entering in that class URL. The deep linking tool will then provide you with the specific URL that includes your affiliate ID. There are also ways to manually do this, but the deep linking tool is one of the easiest options.
One things to remember is that you can both earn commission on your own classes you purchase and if you want to make even more money, think about creating your own classes on Udemy in which you promote how to blog, how to use WordPress, or other areas. You earn the majority of the sale of the classes you create yourself.
As always, the best way to earn money from affiliate programs is to attract and inspire your website visitors to your site by having AMAZING CONTENT. Once you have great content in a trending niche market, you'll have visitors coming easily.
Pros/Cons of Working With Udemy
Pros:
Thousands of courses for you to promote to your specific niche crowd.
20% commission offered to all affiliates which is a high commission compared to many of the other learning marketplaces out there.
Cons:
You dont earn commission on customers for the lifetime of their account. Instead it's only within a 7 day period. This means you have to constantly drive *new* customers to the site.
If there's an eLearning site which you find exciting and interesting, share it here with me so I can take a look into it!
The Internet's #1 Affiliate Training
It sounds like you're pretty familiar with the basics of how affiliate marketing works. Awesome! But is your website profitable yet? Are you stuck spending hours wondering why you aren't seeing results yet?
You aren't alone. Most newbie affiliate marketers are a little lost, jumping from one "how to" guide to the next, hoping to learn the secret sauce of how to make money with affiliate marketing
I was able to turn my basic niche blog into a six-figure earner in 18 months following the training from this company. They focus on building a sustainable business that will earn for years, not just a website that will "game" search engines for temporary rankings. That's why 8 years later my websites are still earning and still growing.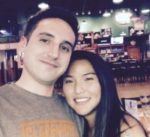 Nathaniell
What's up ladies and dudes! Great to finally meet you, and I hope you enjoyed this post. My name is Nathaniell and I'm the owner of One More Cup of Coffee. I started my first online business in 2010 promoting computer software and now I help newbies start their own businesses. Sign up for my #1 recommended training course and learn how to start your business for FREE!