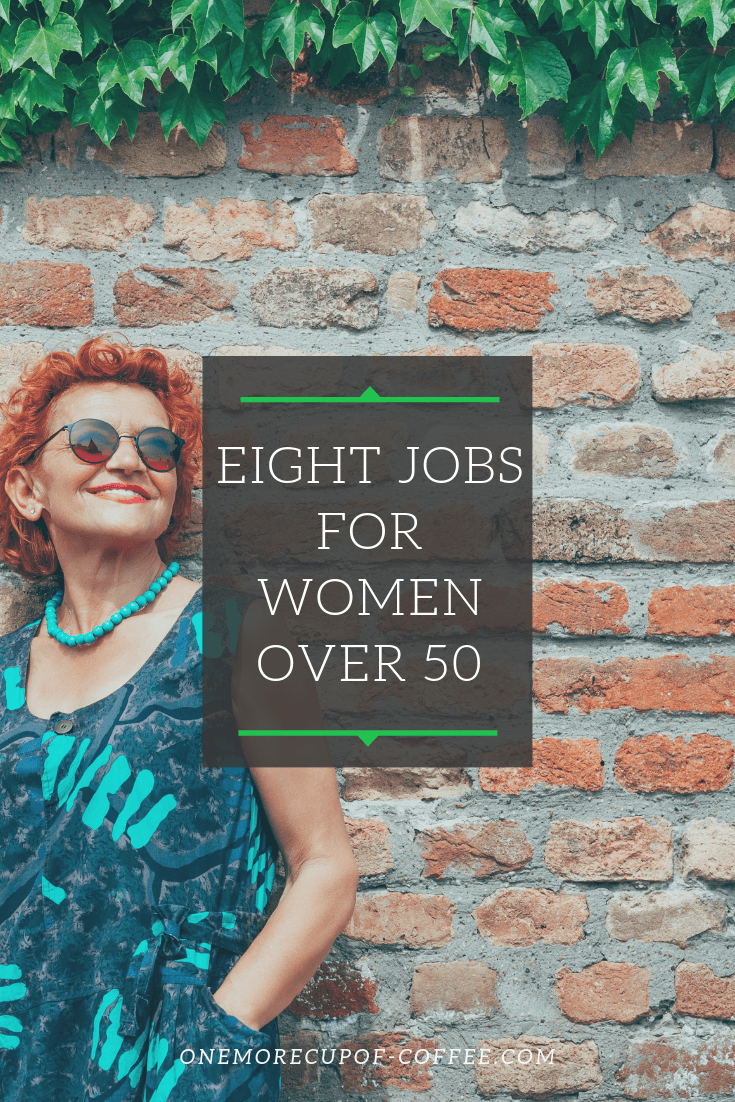 Jobs for women over 50 are increasing in demand as older women seek to embark in new careers or want a career change. While some may seek employment due to divorce, the death of a spouse, or wanting to fill the gap of an empty house, some simply want a more enriching career.
Women over 50 have the advantage of bringing knowledge and experience from previous career ventures to the workforce. According to a survey released by the American Institute of Economic Research, older women who seek career changes are often successful.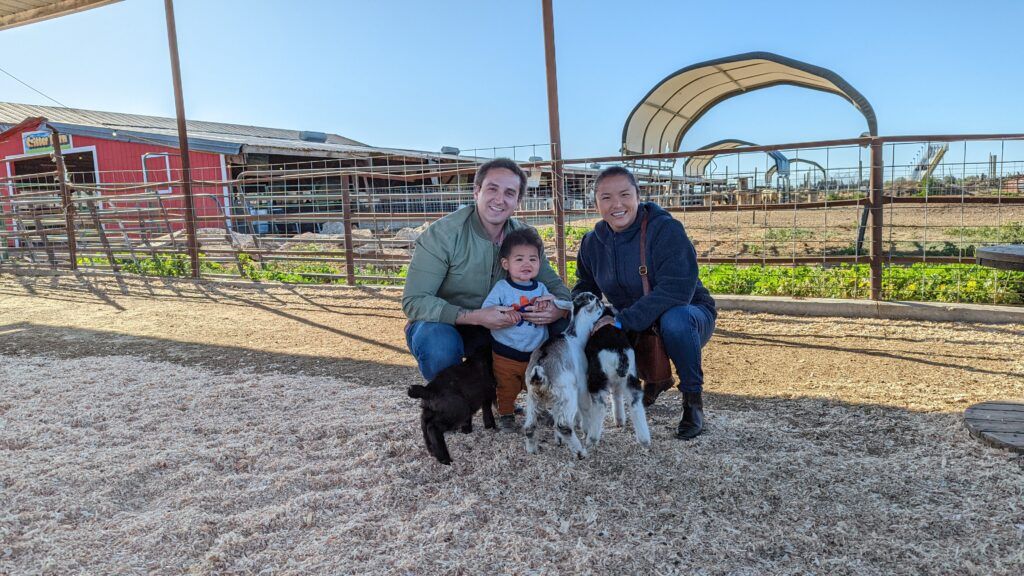 Are You Ready To Work Your Ass Off to Earn Your Lifestyle?
Are you tired of the daily grind? With a laptop and an internet connection I built a small website to generate income, and my life completely changed. Let me show you exactly how I've been doing it for more than 13 years.
Women over 50 are often able to shift their career paths while achieving their financial or personal goals. What's even more is that employers value the reliability and experience that more mature workers exhibit.
The following represent the best career field choices for women over 50:
Jobs For Women Over 50
EDUCATION
The field of education is one of the fastest growing career avenues for women over 50. Teaching is a noble job for older women, especially those at a point in their life when they want a career that is both meaningful and impactful. There is a huge need for dedicated and passionate educators.
Perhaps most important is that older teachers bring a lifetime of experience and wisdom to the classroom. If education is near the top of your list of possible career choices, try tutoring or volunteer in the classroom to solidify your decision. If you are new to the field of education, a four year college education is required.
1. Primary and Secondary School Teachers true calling lies in inspiring youngsters to achieve their full potential. Teachers help to develop skills and social abilities to enhance the development of children according to their age, ability, and aptitude.
As an educator of young minds, curriculum requirements are met through lesson plans and workbooks. Teachers record the progress of pupils through periodic testing and assessment. A good teacher discovers ways to encourage further learning and helps students to have the desire to deepen their knowledge.
Salaries for beginning primary and secondary teachers begin around $34,000 a year and expand up to $52,000 as time and experience progress.
2. Special Education Teachers work with students who have various learning, mental, emotional, or physical disabilities. They teach general studies and subjects such as writing, reading, and math to students with mild and moderate impairments. Lessons are adapted to instruct students according to their comprehension.
Basic skills such as literacy and communication skills are also taught to those with severe disabilities. Salary ranges are similar to basic primary and secondary school teachers, ranging from $34,000 to $52,000.
HEALTHCARE
The field of healthcare has great career opportunities for both those with college degrees and those who lack a degree. According to Forbes magazine, the healthcare job market continues to expand with thousands of new job openings each year.
The medical field is another opportunity to make a difference, and for many seeking new job opportunities over the age of 50, it is an appealing prospect. Healthcare jobs offer flexible schedules and great pay scales.
3. Nursing is the second fastest growing career choice for women over 50. 55% of registered nurses are over the age of 50. There are two main levels of nursing care, Licensed Practical Nurses(LPN) and Registered Nurses(RN).
LPN'S provide routine care, observe patients' health, assisting doctors and registered nurses, and communicating with patients and their families. Registered nurses plan and coordinate patient care, educate patients about health conditions, and provide advice and support to patients and families concerning various health conditions.
Nurses can work in the hospital setting, home health care, or medical offices. The field of nursing requires more of a commitment education wise. LPN's can earn degrees in two years, whereas RN's require four years of school.
Registered Nurses have higher earning potential than LPN's. The median income for LPN'S is $42,000 annually versus $66,000 for RN'S.
4. Radiologic Technologists, Medical Sonographers, and Respiratory or Physical Therapists are great career choices for those who want to enter the field of healthcare, but don't desire lengthy schooling. Most positions only require a two-year associate's degree, while some only require six months.
Technologists utilize diagnostic imaging such as x-rays; Sonographers use equipment which produce sonograms, ultrasounds, and echocardiograms; and Respiratory and Physical Therapists assist patients in recovery care. The median salaries for these jobs range from $58,000 to $82,000 a year.
OFFICE JOBS
For women over 50 who don't desire or possess extensive education or have limited skills, clerical and office jobs hold lots of appeal. These types of jobs often don't require more than a high school diploma, yet pay a respectable salary.
Another perk is that most are desk jobs which keep you off your feet and have little physical requirements. This can be an added bonus for those who have health issues or disabilities
5. Receptionists and Secretarial duties are similar, but a secretary usually performs more job skills. Receptionists may greet clients, answer and screen phone calls, make appointments, keep the reception area neat and presentable, and sort mail.
The most important quality a receptionist should have is a friendly personality as they are often the first impression of an office.
Secretaries often do some of the same things as a receptionist, but may also manage the database, maintain a filing system, take minutes at meetings, send e-mails, make copies, send and receive faxes, and operate the computer. There may be other duties as well.
Salaries for both positions are nearly the same, $32,000 median annual salary for receptionists and $35,000 median annual salary for secretaries.
6. Bookkeepers also work in the office environment. They are responsible for managing all aspects of office accounting such as the general ledger, accounts receivable and payable, payroll information, credit card statements, and cash flow.
There may be other duties dependent on the type of office. Bookkeepers may have to update and maintain appropriate and pertinent bookkeeping software. Salary range can depend on a variety of factors, but the median range is $39,000 to $44,000 a year.
NON-PROFITS
Women over 50 are among those who most desire nonprofit positions. Many feel it's time to give back to their communities after having done well in their own lives. Others who are attracted to the nonprofit sector are those who have previously thrived in environments that are community-oriented and are ready for a new challenge.
Jobs in the nonprofit industry can be highly rewarding, as well as frustrating due to bureaucratic policies. Non-profit organizations make up one-fifth of the economic portfolio in the United States.
Non-profit jobs range from social causes, such as distributing meals to the elderly or homeless, as well as positions in the arts such as museums, governments, religious organizations, and public health.
While some non-profit related jobs are part of volunteerism and derive no salary, there are a few well-paid positions in the non-profit industry.
7. Program coordinators are the faces of non-profit industries. They often are in charge of a certain branch of the organization and work with the population that the non-profit serves, its volunteers, and the board of directors. They assist other departments within the organization to effectively provide service to the population.
The purpose of a program coordinator is to meet the objectives of the non-profits mission. The medium salary of a program coordinator to a nonprofit agency is $34,900 a year.
8. Program Managers are in charge of the team that coordinates the programs for the non-profit organization. They design the programs that support the mission and goals of the organization.
Program managers schedule and oversee planning for special events, which bring awareness to the organization and the services they offer to the community. They outline fundraising goals and seek sources for potential donations and funding.
Some non-profit organizations require a bachelor's degree. The medium income for a program manager in a non-profit organization is $79,000 a year.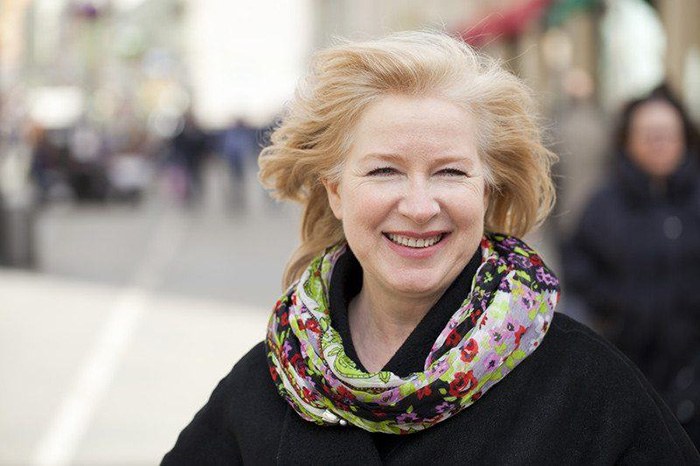 Age no longer has to be a barrier to achieving one's career goals. If transitioning to another field is your goal, identifying your skills can help shed light on a broad range of skills and jobs that could be perfect for you.
Many marketable skills are acquired over the course of one's employments. Create a list of skills and hone in on those that you are good at. Many skills are useful in multiple areas of work such as management, technical, and communication.
If a lack of job skills makes you hesitant to pursue new job options or career choices, it's never too late to get education in relevant areas to make you more marketable. Online training programs can enhance your skill set for very little investment and time. You can even work full time online!
WORK FROM HOME
What you might be surprised to learn is that it's actually pretty easy to work from home these days, even for people over 50. Despite the stereotype, there are plenty of tech savvy people in the older generation, and online, nobody cares who you are if you can get the work done.
Even if you aren't a computer whiz, you can still earn really good money working from home with some basic skills.
Freelance Writer
Making money as freelance writer is one of the best kept secrets online, and unfairly so. Writing is an amazing way to make money online. It's in-demand, covers a wide variety of topics and skill levels, and you can make a lot of money doing it.
As a writer, you don't need to be familiar with too much technology as long as you have a word processing program, and can figure out how to sign up and navigate the freelancing website of your choice.
Me? I hire on UpWork.com, but there are many other websites out there.
The main challenge of this type of work is competition as you enter into the field. As a writer with a fresh profile, clients will be hesitant to pay full prices right away, so you may have to log some cheap jobs to start. Cheap jobs are very competitive though, so you'll be bidding for gigs alongside developing countries. You might have to take a couple of jobs that severely underpay to start so you can beef up a profile history of satisfied clients.
The good news is that if you put in the work and write good content, people will pay. It's not uncommon to receive $50-$200 per article, especially if it's a specialty field.
Virtual Assistant
The same sites where you can find writing jobs are the ones where you can find virtual assistant jobs. Being a VA could entail a lot of different type of work, so it's impossible to cover everything here. Some typical examples are going to be content editing, coding, spreadsheet work, image editing, translations, or data organizing.
Jobs may be ongoing or one-time gigs. They could be general, low skill work, or highly specialized tasks. Some clients may require you have prior knowledge of the field, and others may offer to train you.
The good news about applying to VA jobs online is that they rarely require any kind of specific certification. Unlike real-world jobs which are going to do background checks, look at college history, and ask about your recent employment, in the online world, as long as you can get the work done for the right price, you're hired!
The downside to this type of employment is that it can be unreliable, AKA feast/famine. I'll tell you this though. Once you collect enough positive client reviews and successfully completed projects, you'll never run out of work.
Whether you're looking at writing or being a VA this type of work is great for anyone who wants a flexible schedule. Take on as much or as little work as you want, and increase/decrease your hours according to your own life. Need a new car? Take on more clients for the next couple months. Want to go on vacation? Clear your schedule for two weeks. You are in control!
Blogger
Gone are the days when blogging was all about what you ate for breakfast, or publishing a poem you wrote. Blogging is serious business now, and people of all ages are earning six-figures with their blog by putting in just a few hours of work per week.
There are many ways a blog can make money, but I like to divide them into three categories:
Display Ads
Sponsored Content
Affiliate Links
Display ads are the ads you see on most websites these days. They could be trashy ads like, "Your doctor doesn't tell you about this secret to losing weight" and "Obama said you can refinance your home for free!", or they can actually be relevant ads to products and services you use.
Typically, Google will decide what ads to serve based on an individuals search history. You just install the code, and Google takes care of the rest. The downside is that you need a lot of traffic on your blog to earn decent money. Ad clicks only pay a few pennies.
Sponsored content would basically be that someone pays you to write an article about their product, or they write the article then pay you to put it on your website. This type of opportunity would usually require that you have a popular blog, so you can't really jump into this one right away. However, it's so lucrative that I wanted to mention it just as a potential to keep in mind for your future blogging career.
Affiliate links are how I make money online, and it's my favorite way to make money from a blog. As you publish content to your blog, you'll find opportunities to link to products and services. For example, if you start a blog about natural remedies for dogs, you can link to something like CBD oil for pets. If you start a blog about the best exercises for women over 50, then you could recommend some training outfits, home gym gear, or nutritional supplements.
There are hundreds of thousands of companies out there that will pay you a commission for each sale you make of their product. Essentially, you're a freelance advertiser, and you get paid on commission.
As more and more people shop online, the opportunity to make money from affiliate marketing increases each year. It's easier than ever to start a blog, apply to affiliate programs, and make money online. This super simple training program can teach you how build your first blog-style website and start earning affiliate commissions. Pick a topic, build your blog, and see how easy it is to generate money from your affiliate links.
What do you think? Are you ready to join the digital world and start making money online, or are you going to stick with more traditional work?
One of the best job opportunities of the decade is working online. The online world is a "wild west" where anyone can start a business regardless of your age, race, education, or background.
The thing that matters most is that you are motivated and persistent. Even total newbies can earn money online by starting a simple website and putting some advertising on it.
I've been working online since 2010. You can learn how to do what I do in just a few weeks, and earning a full time income of over $10,000 per month is absolutely doable with consistent effort!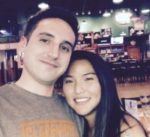 Nathaniell
What's up ladies and dudes! Great to finally meet you, and I hope you enjoyed this post. My name is Nathaniell and I'm the owner of One More Cup of Coffee. I started my first online business in 2010 promoting computer software and now I help newbies start their own businesses. Sign up for my #1 recommended training course and learn how to start your business for FREE!