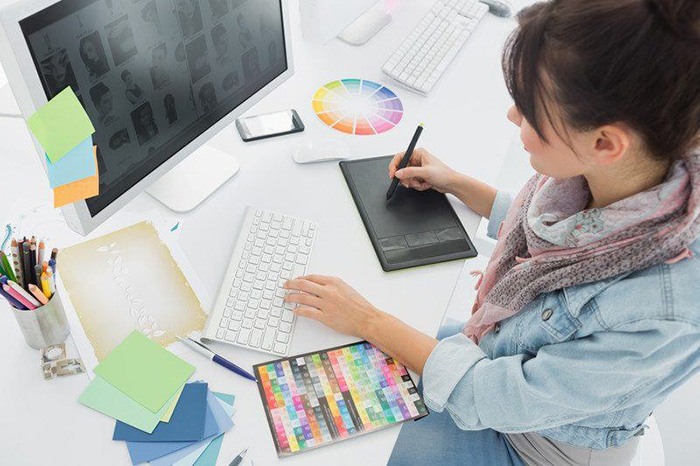 The perfect jobs for people with ADHD are those that utilize the strengths of the person who has the disorder. Attention Deficit Hyperactivity Disorder or ADHD has symptoms such as disorganization, restlessness, problems focusing, and becoming easily bored.
The marketability of people with ADHD is hard to beat. With qualities such as creativity, the ability to multitask, spontaneity, terrific interpersonal skills, adaptability, and an energetic nature, people with ADHD can use their strengths to find success in a niche that is perfect for their traits.
4.6 million employed adults in the US have ADHD, and most thrive at their careers. Jobs that offer a variation of duties as well as allow a person with ADHD to work more independently and have a creative outlet offer more satisfaction in the workplace.
There are some expert recommendations to enhance job success for people with ADHD. First and foremost, it's important to pick a job that interests you. Because boredom is one of the top problems for people with ADHD, it helps to find a job you love to do.
There are other tips as well. Being organized helps to manage your tasks better, whether it's correspondence that you need to work on, phone calls that you need to make, or projects that to be worked on before others.
Working from a prioritized list helps you to be more functional and have optimal organization. If there are certain projects that have multiple stages, make a checklist to be sure you have worked all steps of the project.
Sometimes people with ADHD have a problem with being a perfectionist. They tend to spend too much time focusing on one thing and immerse themselves in it, while neglecting other things that also need attention. If this is a problem, have a time allotment for certain tasks, then move on to the other things that need focus.
Some people with ADHD tend to be more easily overwhelmed at the thought of a large project. Instead of thinking about the whole thing, break it down into steps.
If restlessness is one of your primary symptoms, move around every chance you get, especially if you have a desk job. Try to move around at least once an hour or even perform simple exercises from time to time if it's feasible.
Because time management can be an issue with ADHD, experts recommend that you allow extra time for doing things, whether it's going to work or important appointments and meetings. Don't allow yourself to get sidetracked by doing something else that's not on the schedule for the day.
These are some of the best job opportunities for people with ADHD to thrive:
COSMETOLOGY
The cosmetology industry offers great opportunities to harness your creative energy. It's a great sector for those who are more restless, and like to move around a lot. More energy gets expended by moving the body around and there is an opportunity for engaging with others.
1. Cosmetologist's training is focused on caring for the skin, hair, and nails of people. Some cosmetologists are known as beauticians, but the duties are similar.
Job duties may be focused in one area, such as hair cutting and styling or nail care, but many perform a variety of duties. For those that do, this allows for more diversification in their job, which is great for a person with ADHD.
One appointment may involve a short appointment, such as a men's haircut, whereas another may be a lengthy hair coloring session and yet another may be a manicure. Other beauty treatments like skin treatments are also available in many salons.
The median salary for a Cosmetologist is approximately $32,000 a year.
2. Nail Technician's jobs are more tailored for care of the hands and feet. They give manicures and pedicures, massage hands and feet, apply nail polish and other jobs concentrated on the hands and feet.
Nail art has become big business of late, so opportunities for creative expression exist in this job sector.
The average annual salary for nail technicians is about $25,500.
CREATIVE ARTS
People with ADHD tend to be expressive and creative people. The creative arts offer an opportunity for people with ADHD to harness their creative energy. They often bring something unique and fresh to the table, and see things others can't see.
Jobs in the creative arts industry also are usually outside of the office setting, which can sometimes be too confining for someone who needs more of a creative outlet.
3. Graphic Designers utilize innovation and imagination. Ideas and concepts get to be created through print and online media. If you love designing and have artistic talents, Graphic Designing may be the career for you.
Graphic designers create concepts through computer software or by hand. They design everything from designing web pages, brochures, logos, and much more.
As a graphic designer, your designs are an integral part of helping companies promote their brand, entice customers, increase sales production, and other business goals.
The median annual salary for Graphic Designers is approximately $55,000.
4. Journalists create stories of interest in a variety of fields. They research and write news and articles. They tell stories in an imaginative and interesting way. Their job is to present their findings in an ethical and unbiased manner.
If variety is what you seek, journalism may be the perfect career for you. Every day as a journalist is different from the day before. Journalists deal with many facets of people and write about various subjects each day. Hours are often flexible, with short deadlines, meaning less time on singular projects.
The average annual salary for Journalists is $50,000 a year.
BUSINESS
The field of business covers many various sectors, which cater to various skill sets. Since variety is great for people with ADHD, it helps to keep you enticed, while keeping you motivated. Many jobs in business also allow for creative thinking as well as for thinking on your toes.
While most people envision the business sector as having professionals that sit behind a desk all day, there are many opportunities in business that keep you moving and in touch with people all day.
5. Entrepreneurs are people who organize and operate a business or business. A person with ADHD has traits that could allow entrepreneurs to focus on jobs they are passionate about and may build their dream company in the process.
Both entrepreneurs and people with ADHD are risk-takers who love to seize the opportunities of the day. Some of the most successful entrepreneur had ADHD. They include Walt Disney, Charles Schwab, and Bill Gates.
The sky is the limit for the salaries of entrepreneurs, but the median salary for the average entrepreneur is $171,000 a year. Many have made fortunes well beyond that.
6. Marketing specialists are also known as analysts. They analyze market data on all levels with a goal of assisting companies to decide what is selling in the market. They figure out what people are buying, which people are buying the product, and what people are willing to spend on the product.
For people with ADHD, there is an opportunity to utilize their creativity as there are opportunities to design and create programs to support the growth of company products and services.
The median salary for a market research specialist is $54,000 a year.
HEALTHCARE
The field of healthcare is perfect for people with ADHD. Many healthcare jobs are fast-paced and constantly changing. It's an engaging career that keeps you moving and on your toes, so boredom is less likely in this field.
There are also opportunities to learn new knowledge and skills on a regular basis with healthcare because of the rapidly evolving changes in the industry.
These are a couple of the jobs in healthcare that are perfect for people with ADHD:
7. Nurse's jobs are centered on patient-care that change with every shift. There are two main levels of nursing care, Licensed Practical Nurses(LPN) and Registered Nurses(RN). LPN'S provide routine care, observe patients' health, assisting doctors and registered nurses, and communicating with patients and their families.
Registered nurses plan and coordinate patient care, educate patients about health conditions, and provide advice and support to patients and families concerning various health conditions. Nurses can work in the hospital setting, home health care, or medical offices. R
Registered Nurses have higher earning potential than LPN's. The median income for LPN'S is $42,000 annually versus $66,000 for RN'S.
8. Paramedics provide first-aid or life support to patients and victims in a variety of settings. A person with ADHD has the perfect traits to aid them in doing a paramedic's job. The adrenaline nature of the job and the chaos that is often associated with a paramedic career is a match made in heaven for a person with ADHD. The energy needed to focus and solve immediate problems can be both exciting and exhilarating for someone with ADHD. The bonus is the ability to save lives.
The median salary range for paramedics is $37,000 a year.
Remember, people with ADHD have tremendous potential in the job market. They possess some very valuable traits and characteristics that are highly desirable by employers. In short, the unique qualities a person with ADHD has may actually be the key to their career success.
Personally, I think that working online is a huge opportunity for many types of people because you can work in your own environment, according to your own schedule! There are many ways to earn money online including writing articles, running social media accounts, and doing information marketing or affiliate sales.
One of the best job opportunities of the decade is working online. The online world is a "wild west" where anyone can start a business regardless of your age, race, education, or background.
The thing that matters most is that you are motivated and persistent. Even total newbies can earn money online by starting a simple website and putting some advertising on it.
I've been working online since 2010. You can learn how to do what I do in just a few weeks, and earning a full time income of over $10,000 per month is absolutely doable with consistent effort!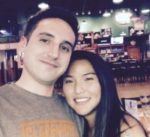 Nathaniell
What's up ladies and dudes! Great to finally meet you, and I hope you enjoyed this post. My name is Nathaniell and I'm the owner of One More Cup of Coffee. I started my first online business in 2010 promoting computer software and now I help newbies start their own businesses. Sign up for my #1 recommended training course and learn how to start your business for FREE!