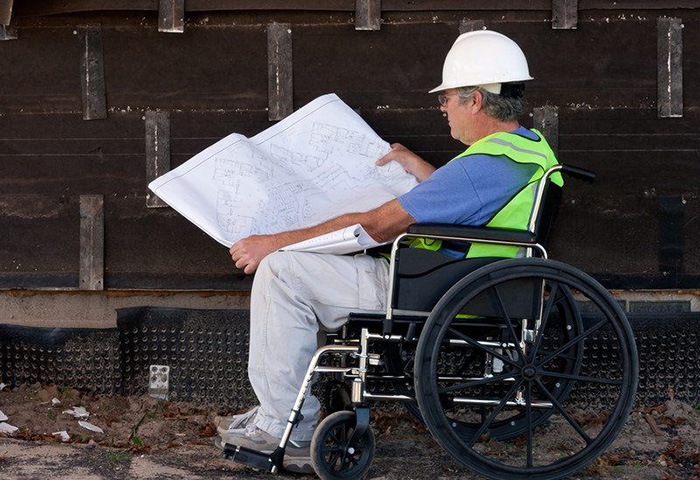 Jobs for people with disabilities are in high demand as more disabled people seek careers to enhance their economic well-being. Having a job or a career provides a sense of purpose for most anyone, disabled and non-disabled people alike.
Disabled people represent every imaginable career field, ranging from nursing, media, information technology, teaching, and business. Approximately 55% of disabled adults are employed. 48.9 million people in the US have a disability, and nearly half of those are defined as having a severe disability.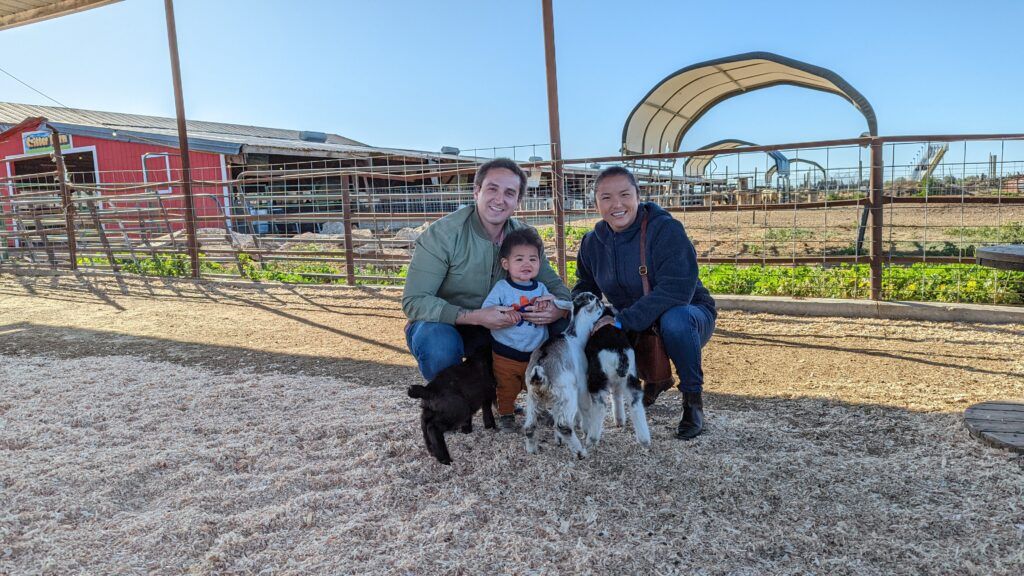 Are You Ready To Work Your Ass Off to Earn Your Lifestyle?
Are you tired of the daily grind? With a laptop and an internet connection I built a small website to generate income, and my life completely changed. Let me show you exactly how I've been doing it for more than 13 years.
With the passage of the Americans with Disabilities Act (ADA) in 1990, discrimination against people with disabilities has declined. Though discrimination still exists, there are some important things to remember.
The ADA stipulates that it is unlawful for an employer to discriminate against applicants who have a disability, as long as the candidate is qualified and able to do the job. If your disability is significant and one that can be seen by others, you may have disclose your disability to potential employers.
If your disability is not as apparent, you have more of a choice whether or not to disclose your condition, as long as you don't require special accommodations at your employment.
Be persistent if you feel strongly about a career choice and have faced rejection. It may not be about your disability. Even those without disabilities have been told they were unsuitable candidates for a position they sought for employment. The most successful people in the career force have had to be persistent to get where they are.
Though finding work that is compatible to one's disability can present with challenges, most are challenges that can be overcome.
The first step on the path to success is always to have a plan of action. Instead of focusing on your weaknesses or disabilities, focus on your strengths and the abilities you do have. Assess yourself in the skills department.
What are your objectives? Do you want financial security? Do you want a job or career that is enriching and makes a difference? Do you want to put certain talents to good use? Answering these questions could help you in better deciding the career choice that's right for you.
The following are some of the top job choices for people with disabilities:
THE TECH INDUSTRY
A career or job in the technical field is the perfect job for most any kind of disability. A desk job is perfect for someone with a physical disability that has rendered them wheelchair bound or for those with significant physical ailments that leave them unable to do anything strenuous.
For people who have other disabilities like blindness or deafness, adjustments can be made to tailor the computer for those people. Braille and voice commands can be set up to accommodate those kinds of disabilities.
Computer jobs are also perfect for more emotional disabilities such as Asperger's and other forms of autism. They require little interaction with others and allow the employee to work more on their own.
1. Market Research Specialists are also known as Research Analysts. They analyze market data on all levels with a goal of assisting companies to decide what is selling in the market. They figure out what people are buying, which people are buying the product, and what people are willing to spend on the product.
If you're good at math, analyzing data, communication, critical thinking, and have a great attention to detail, market research may be the field for you.
Most employers desire their market research specialists have a bachelor's degree. The median salary for a market research specialist is $54,000 a year.
2. Computer Support Specialists offer technical support to users with computer issues, software issues, and various other computer components problems, including printers and scanners.
Computer Support Specialists assist callers with support requests. They may be required to perform backups on PC's, troubleshoot and resolve desktop computer problems, and maintain hardware and software inventory database.
Knowledge about key computer software and hardware is often required. Some employers require a bachelor's degree. Many customer support specialists qualify for promotions down the road.
The median income for a customer support specialist is $42,000 annually.
THE PHARMACEUTICAL INDUSTRY
Demand for workers in the pharmaceutical industry is increasing. The exponential growth of the healthcare industry has increased demand in the pharmaceutical industry as well.
Pharmaceutical companies have made great strides in providing jobs for disabled people. For many people with disabilities, a job in the pharmaceutical niche is a good choice.
Some pharmaceutical companies consider it a bonus to hire those who have experienced the benefits of their medications.
3. Pharmacy Technicians work under the supervision of a pharmacist. They aid pharmacists with various functions of the pharmacy, such as entering prescription information into a computer, assembling medications, and providing information to patients and other healthcare professionals about a medication.
They also manage areas of supply such as dispensaries, supervise other pharmacy staff, supply medicines in hospitals and pharmacy settings, select and count medication, run the cash register, keep track of supplies, ordering them as needed, and deliver medication.
Something to consider: Someone with extensive motor skill deficits may not be able to safely handle certain job requirements in the industry, such as counting and filling medication. It's always important to examine the skills one has versus one that is required.
The yearly median income for pharmaceutical technicians is $28,400.
4. Pharmaceutical Sales Representatives are among the most highly desired jobs in the market today. Pharmaceutical reps spend their days making rounds at physician's offices, educating them about medications.
The representative's job is to influence physician choice on prescriptions to their patients by outlining the benefits of the medication.
A representative for the pharmaceutical industry must have strong skills in relating to others, great communication skills, and must be well-versed on the products they sell.
A rep must have expert knowledge on their company's products as well as the conditions the medications treat. They must also be able to address provider concerns about the medication, if any.
Pharmaceutical Sales Representatives can earn up to $100,000 a year, but the median annual income is $56,000.
MENTAL HEALTH
Disabled people have the unique advantage of being in a position to have empathy for others. The field of mental health is great for those who have a desire to help others.
A strong candidate for this field should be able to earn trust from others by being a good listener and keep information learned in the strictest of confidence. They should follow the code of ethics that are part of their licensing and certifications.
Anyone looking into the field of mental health has to possess a fair amount of emotional strength to deal with the complex issues faced on a day to day basis.
5. SOCIAL WORKERS help individuals or communities be at their best functioning capacity. Social workers work to understand human behavior in all situations – social, economic and cultural – and how they come together to create conditions in society.
Social workers help people overcome the most difficult challenges in life: abuse, addiction, divorce, a death, poverty, discrimination, physical illness, unemployment, disability, mental illness, and more.
They counsel individuals, their families, and/or communities and teach coping skills to better deal with stress. Their goal is to prevent crisis in these situations or help deal with those that have already occurred.
Social workers earn a median yearly salary of $44,200.
6. COUNSELORS work in various community settings to provide counseling and support. Educational and vocational counselors provide individuals and groups with career and educational counseling.
A rehabilitation counselor helps people deal with the effects of disabilities. A mental health counselor works with people affected by mental and emotional disorders.
Substance abuse and behavioral disorder counselors work with people who have problems with alcohol, drugs, gambling, and eating disorders.
Marriage and family therapists counsel and teach techniques to address the problems within a family or marriage.
The average yearly income for counselors across all fields is nearly $42,000.
BUSINESS
The business sector of employment offers a wide range of employment, ranging from accounting to administrative assistants, and many others as well.
Many of these jobs are perfect for disabled people as they are on the low impact scale, physically. Most jobs are done at a desk with a computer and require only the jobs skills necessary to get the job done.
Even more perfect, is that in this time of expanding technology, many of these positions can be worked at home.
7. ADMINISTRATIVE ASSISTANT
Administrative Assistants help businesses function smoothly, like well-oiled machines. They do everything from secretarial and clerical duties.
They handle correspondence, filing, schedule important meetings, prepare reports, and train lower tier workers.
Duties vary between various types of offices, but administrative assistants are an important part of a business. Occasionally, these jobs can be done from home, especially with businesses who hire online.
The median annual income for administrative assistants is $36,000 a year.
8. ACCOUNTANT'S primary job is to prepare and examine financial records. They ensure the accuracy of the records and assure that taxes are paid timely.
Accountants may offer an overview of the financial operations of a business. Individuals may request the same type of service to help them create plans to improve their financial portfolio.
In summary, an accountant may examine statements, compute taxes owed and prepare tax returns. They may inspect an accounting system to be sure it's up to date, organize and maintain financial records, and make recommendations to management and individuals.
An accountant's average yearly salary is $67,000 a year.
People with disabilities have become an integral part of the work force. Through gainful employment, they find a sense of purpose and contribute valuable talents and job skills to their communities.
Online work such as writing articles for websites, running social media campaigns, graphic design work, and other contract work also provides a huge opportunity for many types of people with a wide variety of disabilities. You can work at your own pace, on your own schedule, and in fields you are comfortable in. You can even start your own business and earn money from home!
One of the best job opportunities of the decade is working online. The online world is a "wild west" where anyone can start a business regardless of your age, race, education, or background.
The thing that matters most is that you are motivated and persistent. Even total newbies can earn money online by starting a simple website and putting some advertising on it.
I've been working online since 2010. You can learn how to do what I do in just a few weeks, and earning a full time income of over $10,000 per month is absolutely doable with consistent effort!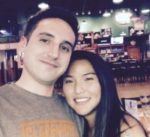 Nathaniell
What's up ladies and dudes! Great to finally meet you, and I hope you enjoyed this post. My name is Nathaniell and I'm the owner of One More Cup of Coffee. I started my first online business in 2010 promoting computer software and now I help newbies start their own businesses. Sign up for my #1 recommended training course and learn how to start your business for FREE!