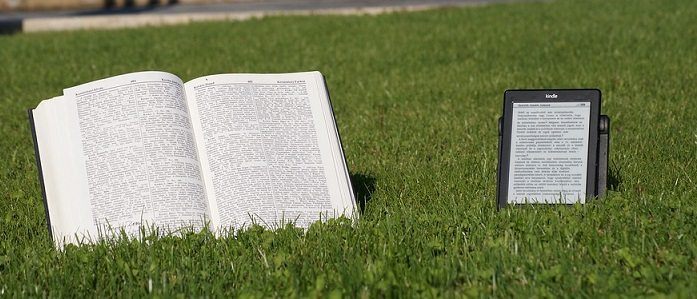 Affiliate Programs, Keyword Lists, and Niche Research for eBooks
Reading is something we all must do and the eBooks affiliate niche can be an avenue to help others to experience this enjoyable pastime. This niche can also help you to generate some income too, and in just a bit I will be discussing some of the ways you can go about doing this that you may not have thought of.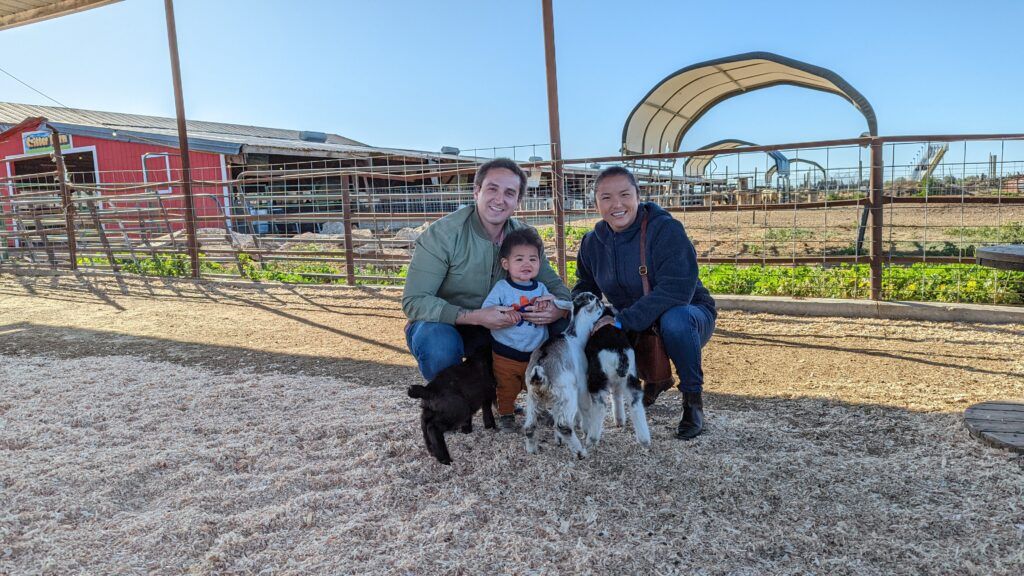 Are You Ready To Work Your Ass Off to Earn Your Lifestyle?
Are you tired of the daily grind? With a laptop and an internet connection I built a small website to generate income, and my life completely changed. Let me show you exactly how I've been doing it for more than 13 years.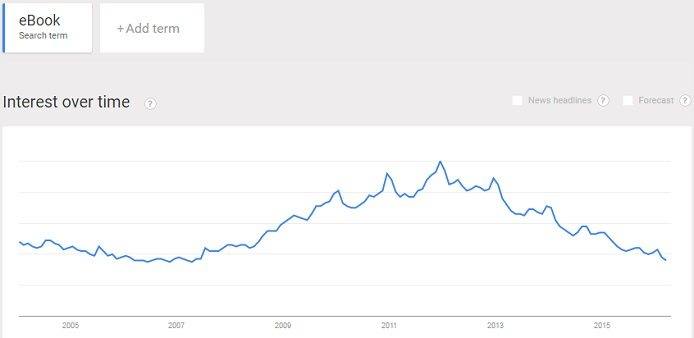 Despite what is portrayed in the above graph, there are still ways to make money in this niche if you approach it from the direction other than the obvious. What I mean by that is to not approach it with the sale of eBooks as your main source of income. There is more to the eBooks niche than just the purchase of eBooks.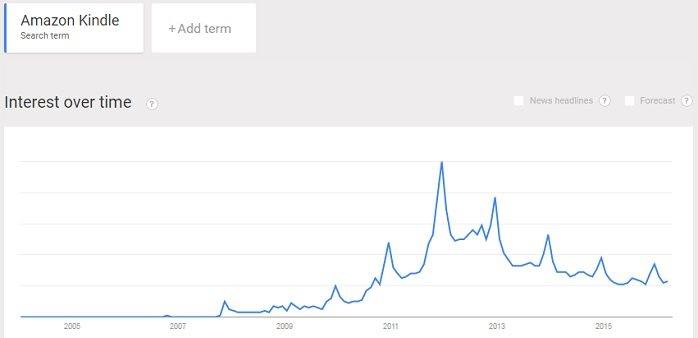 The one thing that I noticed doing this research is that the art of reading books for entertainment, mostly of the electronic kind, is becoming less popular with the general population. Most people nowadays will prefer to get their entertainment from watching it rather than reading it. Reading has basically become for informational uses only in my opinion.
Because of technology such as eReaders like the Amazon Kindle, the interest in eBooks gained the highest amount of popularity in 2010 to 2012. Even though the Kindle first came out in 2007, people did not start taking much of an interest in it and eBooks until later when Amazon released Wi-Fi versions, probably for watching movies!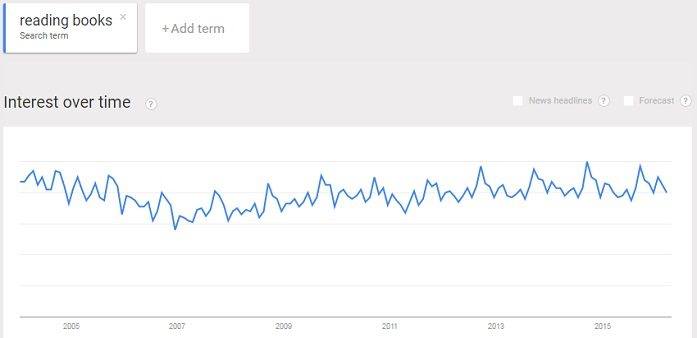 The one thing you need to realize is that reading "books" is still fairly popular. With eBooks and eReaders, it is easier for those who like to read, by having many books within a portable unit. However there are two sides to the reading experience. For many avid readers real books are more enjoyable. It takes a unique person to love reading, but also love Kindle. That's certainly a target market, but can you find them like a needle in a haystack?
Many people who have eReaders including a few people I know, say that the feel of an actual book and the turning of an actual page becomes lost with eBooks. It becomes a method of gaining information, rather than enjoying the act of reading.
Another area that has contributed to the slight decline is the battery-life of the tablet. A real book can be read at any time for as long as you want and is not hindered by battery power.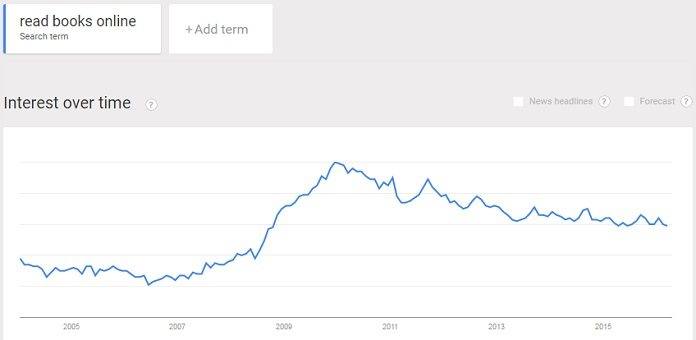 The use of eBooks does not have to be on a Kindle, NOOK or Kobo but can be read online. This is somewhat of a solution to the battery life of a tablet and has remained a fairly strong segment of the eBooks niche. I am not saying eReaders are a dead market. On the contrary. If that were true Amazon and others wouldn't be making new versions almost every year. Just because there has been a slight decline in interest over the past couple of years, does not mean this is a niche to avoid.
Get creative!
With the latter in mind, let us look at some of the eBook sub niches you can focus in on to create a more narrowed down profitable niche website.
Educational/Instructional eBooks
Audio Books!!! (New, HOT niche)
eBook writing and creation software
Genre specific eBooks (romance, science fiction, autobiographies, etc.)
eBook training courses (learn a skill)
How to write your own ebook courses (publishing)
Subscription services and memberships
eReaders like Kindle, NOOK and Kobo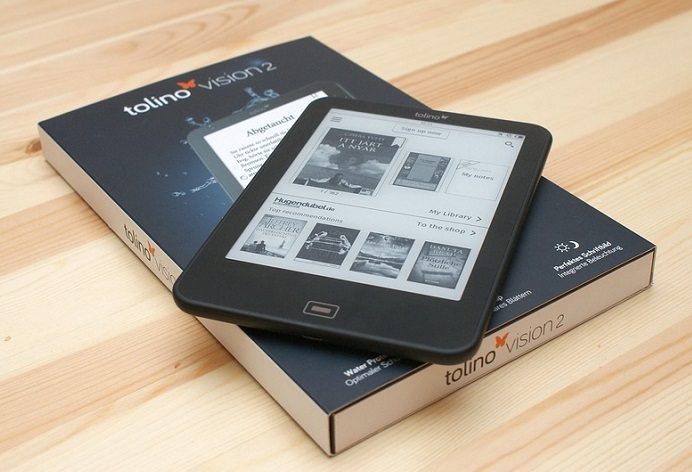 Top 3 Affiliate Programs
My Thoughts
The eBooks niche is one that may not be an over-the-top popular area to jump into but it is one that will always be accepted and utilized by many people. Like I said earlier, reading books goes all the way back to ancient times and eBooks are just another evolution in the modern day process of reading a good book or books anywhere you like.
Because this niche is relatively new in comparison to the niche of books in general, there are a lot of affiliate programs offering eBooks. What I found were many that offered a specialty single eBook, but just as many that offered a variety of different categories. In addition there were many programs that offered creation and self-publishing services.
The programs I have selected cover all the aspects of eBooks mentioned above so as to give you a broad range to choose from. Commissions in general start out around the average 5% to 8% range and go as high as 40%. Though I did see some higher than 50%, their affiliate program details and website information were either scarce or looked kind of amateurish.
eBooks.com
Comments: eBooks.com sells eBooks in multiple electronic formats in all categories and is the leading specialist eBook retailer, only Amazon comes close in book selections. Users can download books to computers, dedicated eBook devices, PDAs and mobile phones. They can also read books online, from any computer, anywhere, without downloading or installing anything. Because of this and other characteristics, eBooks.com is my number 1 selection.
In addition to their above average 45 day cookie, the eBooks.com affiliate website page is just as informative as their actual website, being able to see the abundance in selections. They stock all the latest bestselling and new release titles, which are streamed direct to them by leading publishers. They also offer a huge selection of professional, technical and academic eBooks. There truly is something for everyone at eBooks.com.
Amazon Kindle Associates
Comments: Amazon started as a company that sold books, so evolving into a leader in eBooks and eBook readers just was the next step in their growth of this niche. Their Kindle is the #1 best-selling product on the Amazon website and because you can earn up to 8.5% in commissions for the sale of Kindle products, makes it a win-win situation. Not only can you make money from the sale of eBooks but also from the Kindle and associated products.
Though Amazon has the lowest cookie duration of only 24 hours, the fact that you can get paid on any other non-related product on their website is a great benefit of this affiliate program and why they are my number 2 selection. The majority of people who shop on Amazon go on to buy other products that will increase your commissions. Plus Amazon provides you with tools that let you build customized Affiliate Links to many of their products.
Secure-eBook
Signup URL: secure-ebook.com
Focus: An entire resource program for selling eBooks online
Commissions: 25%
Comments: If you are an eBook author or publisher, Secure-eBook provides you with everything you need to sell your eBooks on the Internet. Included in this resource membership program are a website with an integrated blog engine that will help you sell more eBooks. This is accomplished by a fully automated purchase system, an eBook delivery process for a quicker start to selling, and visibility for your eBooks by having them listed for free on eBookTika.
Because of this unique opportunity for the publishing side of the eBooks niche and that all of the above is available to you for only $29.97 per month, I have chosen Secure-eBook as my number 3 selection. The other reasons I have selected them to appear in the top 3 are because of their above average commission and their long 2 year cookie duration. With the majority of affiliate programs listed here being in the sale of eBooks, this program is unique.
Other Affiliate Programs
Kobo
5% on eBooks & 10% on devices & accessories
eBooks in popular categories, magazines, apps, eReaders, accessories
eBook Maestro
40%
eBook creation software package
Smashwords
11%
eBooks in various categories, ability to also sell your own published eBooks through their program
Free-Ebooks.net
25%
eBooks in over 90 different categories and in different languages
All Romance eBooks
8%
Romance eBooks from popular and independent authors
Booksamillion.com
5%
eBooks in several popular categories for adults, teen and kids
BookBaby
5%
eBook creation and self-publishing package programs
eBooks Keywords Breakdown
10 Low Competition Keywords (Searches/QSR)
free ebooks nook download – 72/1
100 free ebook downloads – 463/14
how to sell an ebook online – 75/31
write and publish ebook – 160/33
how to write and publish ebooks – 72/39
fifty shades of grey ebook download – 89/54
free Christian kindle books – 6777/64
ebooks for mobile phones – 260/72
free epub ebooks – 274/83
electrical engineering ebooks – 976/88
What's QSR
10 High Traffic Keywords (Searches/QSR)
freely downloadable ebooks – 450000/171
ebook harry potter – 110000/152
ebooks for nook – 90500/195
ebooks for android – 90500/168
free google ebooks – 22200/172
adult ebooks – 14800/211
ebook search engine – 12100/212
free ebooks online – 9649/184
all romance ebooks – 9522/245
free ebook downloads – 6770/191
Why Is This Different From Google's Number?
Though Google's Keyword Tool has improved in recent years, it still gives inflated (inaccurate) traffic numbers. The keyword tool I use takes data from a variety of search engines, not just Google. Remember that Bing + Yahoo own 30% of the search market.
Other Great Keywords (high traffic, low competition)
free pdf ebooks download
the best ebook reader
kindle ebooks amazon
Chetan Bhagat ebooks
free ebooks online library
how to format an ebook for kindle
best ebooks for kids
medical ebooks download
free ebooks for nook
how to sell ebooks on amazon
law ebooks
recipes ebook
free ebooks downloads
best ebook creator software
how to publish an ebook
ebook software
free Christian ebooks download
Affiliate Marketing Action Plan For eBooks
Seeing how there are so many different kinds of eBook categories when it comes to genres like romance, fiction, horror and the like, you should select a focused sub niche that you feel most comfortable with. Let us say you are into romance novels, you could choose the romance eBook sub niche and promote any kind of relevant eBooks.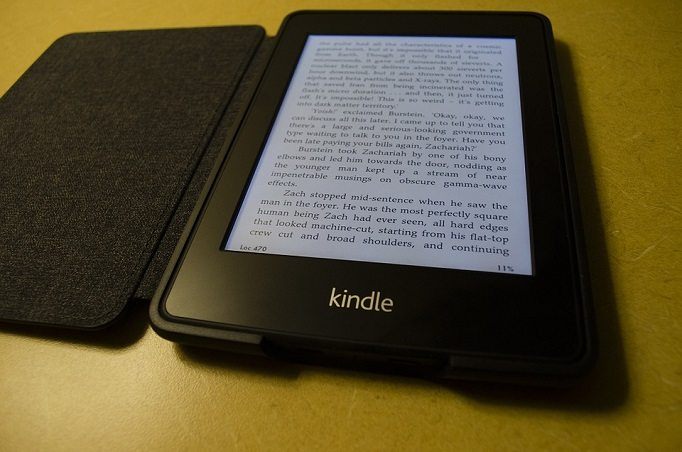 But for a more-broader appeal and yet staying focused and narrow on an eBook sub niche, if I were to take on this niche I would select eReading devices as my target niche. My reason for this has to do with the fact that the majority of people that read eBooks will read them on a tablet-like device like a Kindle or Kobo.
I would compare, contrast, and list which reader is best for which type of person. Which one is best for the traveler? The businessman? Kids? Which one has the best battery life? Or the most fun colors? What apps can you use?
Another great aspect is that eReaders cost more than eBooks and will have a better commission payout. In the case of the Kindle, it is the #1 selling product on the Amazon website and there's a good reason for that. A Kindle does much more than act as an eBook reader. It is just like an iPad or any other tablet and can play music, video games, steam videos and access the internet.
Plus by selecting the sub niche of eReaders I can first affiliate with companies that sell the tablets but then later with companies that offer strictly eBooks, providing my website visitors with both the eBooks and a device to read them on. In essence I could earn commissions from both aspects of the eBooks niche and maximize my profits.
Need Extra Help?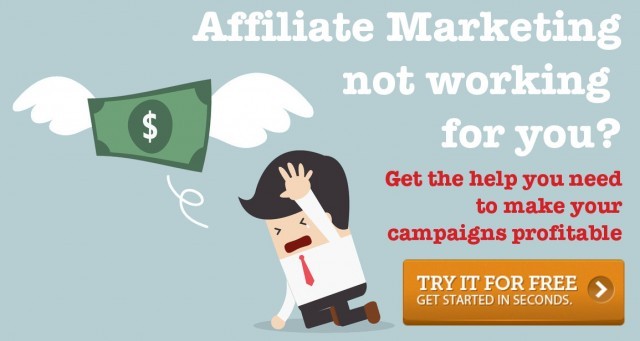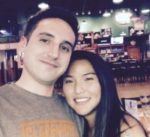 Nathaniell
What's up ladies and dudes! Great to finally meet you, and I hope you enjoyed this post. My name is Nathaniell and I'm the owner of One More Cup of Coffee. I started my first online business in 2010 promoting computer software and now I help newbies start their own businesses. Sign up for my #1 recommended training course and learn how to start your business for FREE!