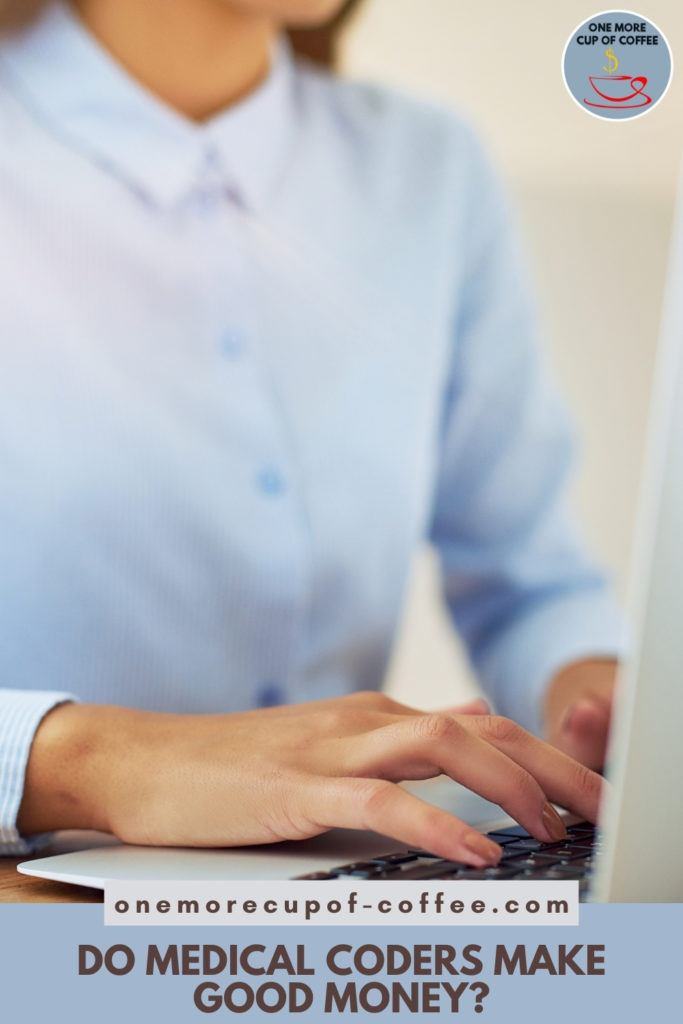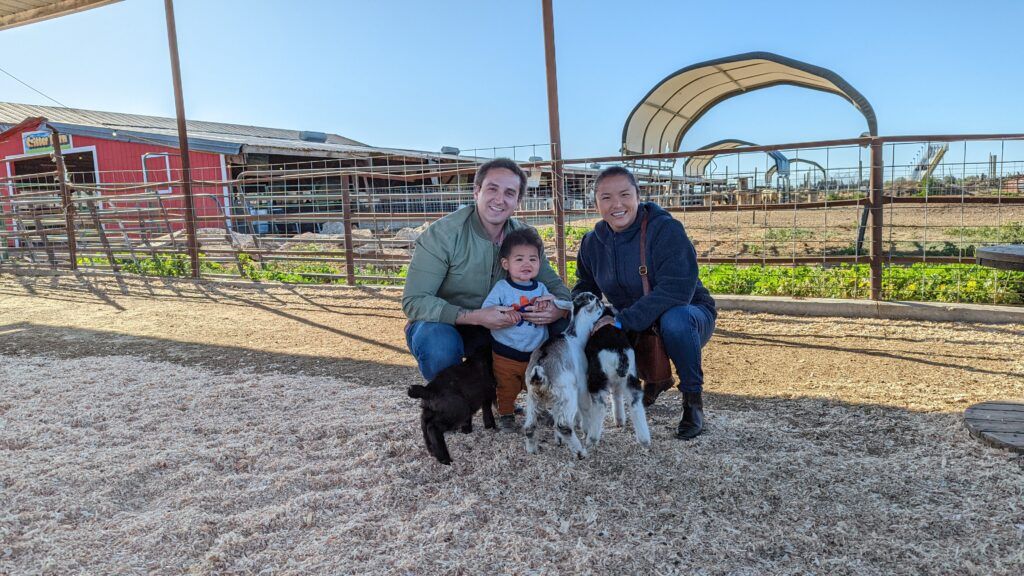 Are You Ready To Work Your Ass Off to Earn Your Lifestyle?
Are you tired of the daily grind? With a laptop and an internet connection I built a small website to generate income, and my life completely changed. Let me show you exactly how I've been doing it for more than 13 years.
There's a lot that goes on in the medical field, and in order to keep track of it all and bill everything correctly, all of that information has to be translated into alphanumeric codes that insurance companies and billing processors can work with. The people who translate doctor's notes into those codes are called clinical coders, or medical coders.
A medical coder is to the health care industry what a proofreader is to writers. Medical coders have to be educated. They need to know anatomy and terminology, they need to be detail-oriented, and they need to be able to make sense of physician's notes. They're also able to research effectively, and they're critical thinkers.
Medical coders catch mistakes and code procedures correctly, so that follow up procedures and billing can be as easy on the patients as possible. This can give medical coders a sense of purpose, and the routine work can be comforting, too.
Many medical coders and medical history professionals fall into the category of ISFJ with the Myers Briggs personality assessment. These people are often called the caretakers of the world because they are fiercely loyal. Besides being great with medical history work, they make good family physicians, veterinarians, school teachers, and customer service representatives.
Do Medical Coders Make Good Money?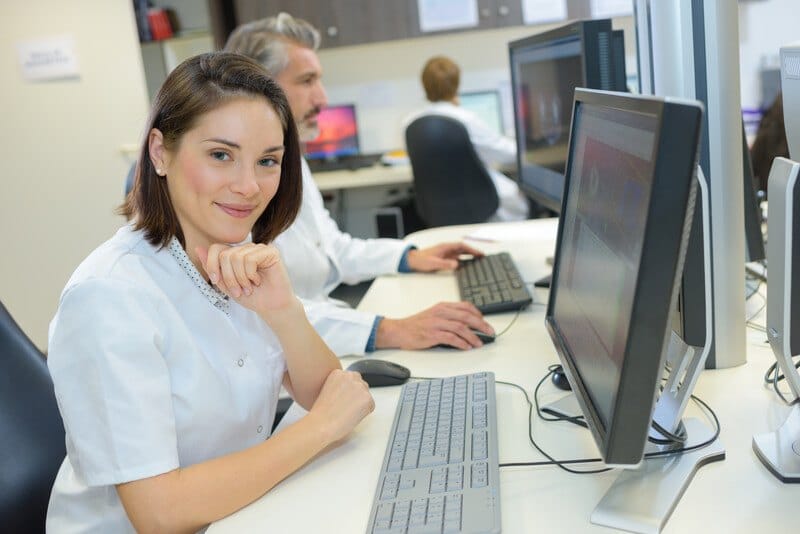 What's The Median Salary For Medical Coders?
The Bureau of Labor Statistics groups medical coders into the Medical Records and Health Technician Job category. The median pay for this category is $42,630 per year or $20.50 per hour. However, the pay range is wide, with the bottom ten percent of this category earning less than $27,820 per year and the top ten percent earning more than $71,150.
In the United State, medical coders and people with similar jobs earn the most at hospitals, where the annual median salary is $45,210. In physician's offices, medical coders can earn a median salary of $38,040 per year.
Pay varies from location to location across the United States, too. The west coast and upper east coasts tend to pay the most, although Minnesota is in the same pay rank category.
The top-paying area of the United States in the District of Columbia, where medical coders and records specialists can earn an annual average of $59,450. Alaska comes in next with an annual average of $58,000, followed by Hawaii, Massachusetts, and Washington state, where medical coders can make around $53,890 per year.
Contrast that with rural Northeast Ohio, where medical coders and records specialists make an annual average of $37,000 per year. In rural Southeast Mississippi, they earn an average of $34,440 per year.
Experience counts, too. PayScale indicates that medical coders who are new at their jobs only earn around $16.16 per hour, while coders who have five to nine years of experience can earn $20.26. Medical coders who have more than 20 years of experience can earn around $23.19 per hour.
Medical coders who want to increase their pay range have a few different options. They can move to a different area, although that comes with the risk of a higher cost of daily living. They can also increase their skills and move from medical coding into other areas, such as medical and health service managers, who make an annual median salary of $100,980.
How Do Medical Coders Make Money?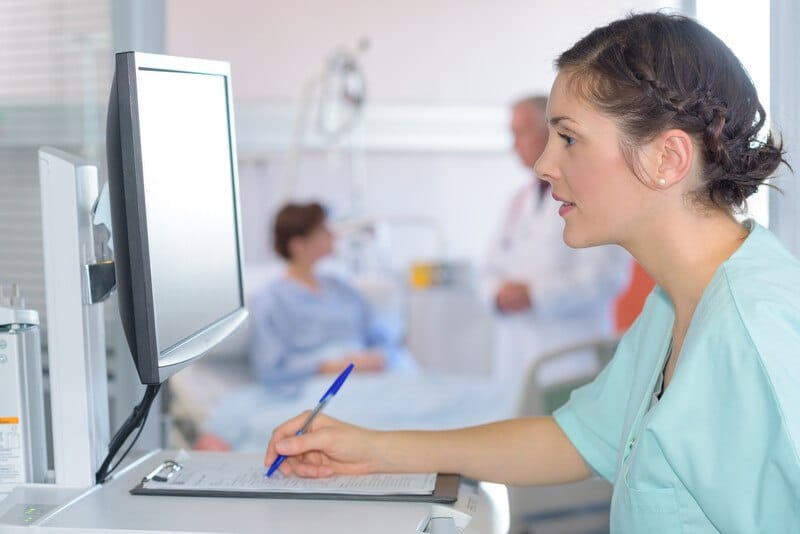 Most of the work medical coders do is in front of a computer screen. A typical workday in the life of a medical coder starts with opening all the necessary computer programs, checking email messages, and then looking for updated medical records. Once the medical records are listed, the medical coder needs to prioritize which ones to work on first.
Most of the rest of the day is spent assigning codes, reviewing medical charts, taking notes, and possibly helping with billing procedures. This includes tasks like reviewing patient information for pre-existing conditions and working as a liaison between medical billing companies, insurance, and healthcare providers.
There are several types of medical codes to know and tens of thousands of codes, so getting the codes right can take some research and a lot of time. Medical coders have to be ethical about the work they do because they handle highly confidential cases every day.
The types of coding that medical coders are responsible for can vary from location to location. For example, in a small physician's office, a medical coder can be in charge of every type of coding, while those working in a large hospital might be assigned to one or two types of medical coding.
Work hours change depending on location, too. For example, there might be overnight shifts in a hospital setting, but daytime only hours with a physician's office. Most medical coders work full time, and some work remotely. Medical coders are eligible for overtime pay when they work more than 40 hours per week.
There are a few organizations that can support medical coders for education and training, including the American Academy of Professional Coders and the American Medical Billing Association.
Do Medical Coders Have Good Job Satisfaction?
In a survey conducted by PayScale, medical coders rated their jobs as 4.07 out of 5 available points. Perks included working in a professional atmosphere with nice people, although sometimes they faced miscommunications or confusion.
These findings were backed up by a survey run by the AAPC, which showed that around 89% of medical coders were satisfied or very satisfied with their jobs. Around 25% of the medical coders surveyed work from home, and 92% of them had high job satisfaction. They also reported higher pay per hour than medical coders who work in office settings.
U.S. News reported medical records technicians as #3 in the category for best jobs without a college degree, #7 in the category for best healthcare support jobs, and #55 in the top 100 best jobs category. Work-life balance, stress levels, job market, and future growth opportunities all ranked 8 out of 10 in this survey.
Here's one final study to think about. A survey run by Owl Guru showed that 71% of participants had high job satisfaction, and 58% of them felt that their jobs had meaning and made life better for other people.
Pros
This is a great job for people who like routine work.
Most of these jobs are full-time but don't have a lot of excess overtime, so the work-life balance is nice.
The working environments are generally friendly and non-competitive.
Cons
Sometimes medical coders or medical history technicians don't always get the help they ask for in a timely manner.
Depending on where they work, medical coders can face a fast-paced environment with a quota for a certain number of records to be coded each hour.
If a medical coder or medical history technician works for a hospital, there may be night shifts required.
What Are The First Steps To Becoming A Medical Coder?
Because there is so much to learn, medical coders and medical record specialists generally need a postsecondary degree to get a good job. Occasionally, a high school diploma and previous experience working in a medical setting are enough.
High school students who are interested in becoming medical coders can get started by taking classes in health, biology, math, and computer sciences. Bachelors and associate degrees in this field generally include classes covering medical terminology, anatomy, physiology, health data requirements, communication, coding systems, statistics, billing methods, and computer skills.
The United States has several great options for training medical coders, including top-ranked schools such as Atlanta Technical College and Cedar Valley College. Degrees with these schools include 24-32 credit hours of study. Some of the best online options for medical coders include associate degrees from institutions like Anne Arundel Community College, Clarkson College, and Columbus State Community College.
There are also several certification programs available for medical coders and similar jobs. These are often offered through professional groups such as the AAPC or the American Medical Billing Association, listed above. Many employers prefer to hire medical coders who have the initiative to get certifications and continue their education. Once they're certified, they usually need to have regular continuing education credits to stay certified.
Medical coders who start out with an associate's degree can advance to higher-paying jobs such as medical or health services manager positions by completing a bachelor's or master's degree programs and other required certification programs. Requirements for certifications and education can vary from employer to employer.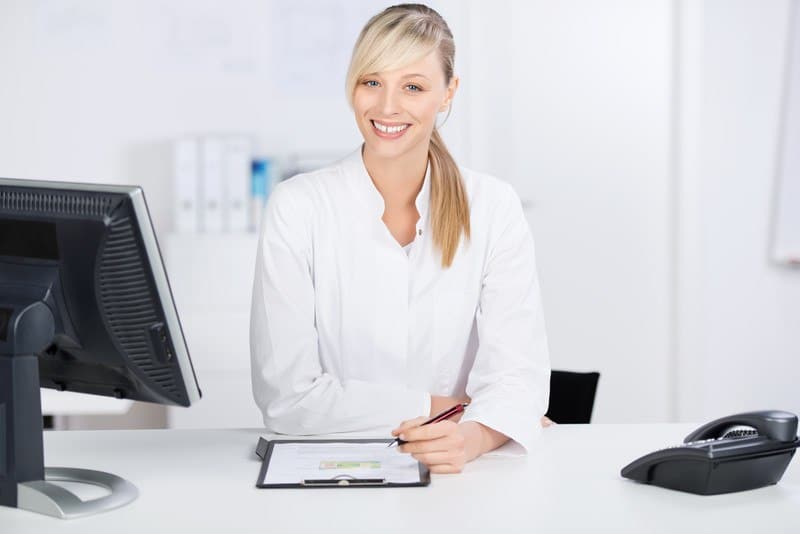 Do Medical Coders Make Good Money?
People who work in medical coding positions are loyal friends and hard workers who like routine, indoor, professional work.
But do medical coders make good money?
The answer is yes, they do. The annual median salary is more than $42,000 per year, and there are opportunities for advancement to medical services management positions that pay even more. The job satisfaction is reported as high across several surveys, too, which means medical coders can enjoy their jobs as well as getting paid well.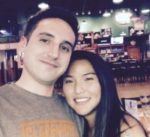 Nathaniell
What's up ladies and dudes! Great to finally meet you, and I hope you enjoyed this post. My name is Nathaniell and I'm the owner of One More Cup of Coffee. I started my first online business in 2010 promoting computer software and now I help newbies start their own businesses. Sign up for my #1 recommended training course and learn how to start your business for FREE!