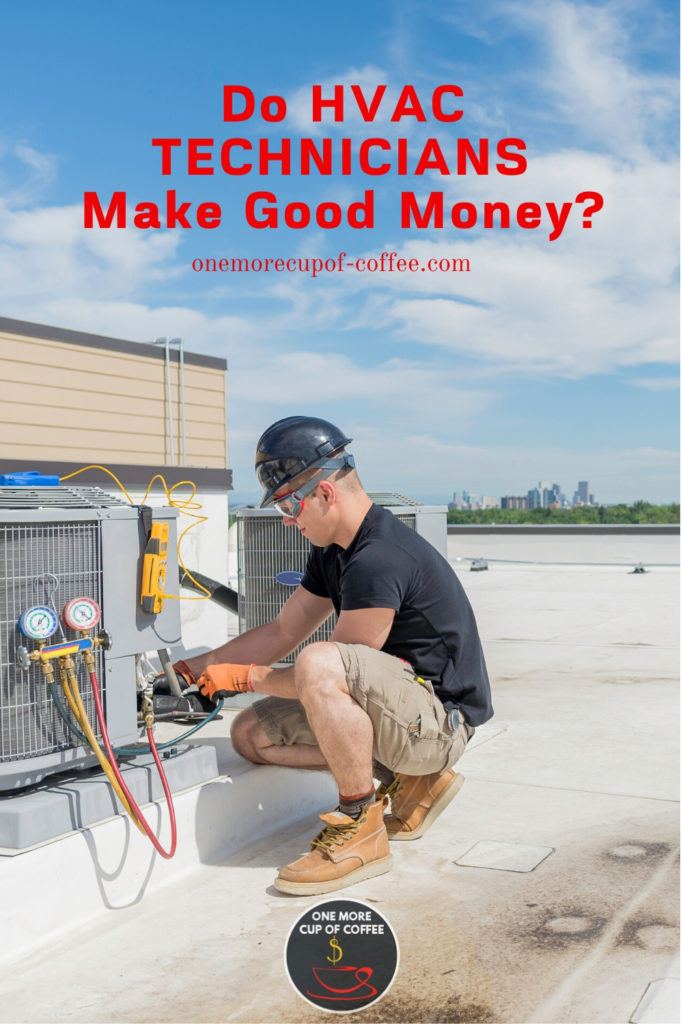 This summer, the motor in our air conditioning unit stopped working. At about the same time, I was talking with one of my friends who works as a customer service coach for a lot of different HVAC companies.
As I thought about how hard the hottest months would be without an air conditioner, my friend told me that when Covid-19 hit, most of the HVAC companies in the country were about to shut down. With a lot of communication and some extra training, they were able to talk to some of the companies into staying open, even if they had to scale back operations. I was immediately grateful for the HVAC repairmen that I've met.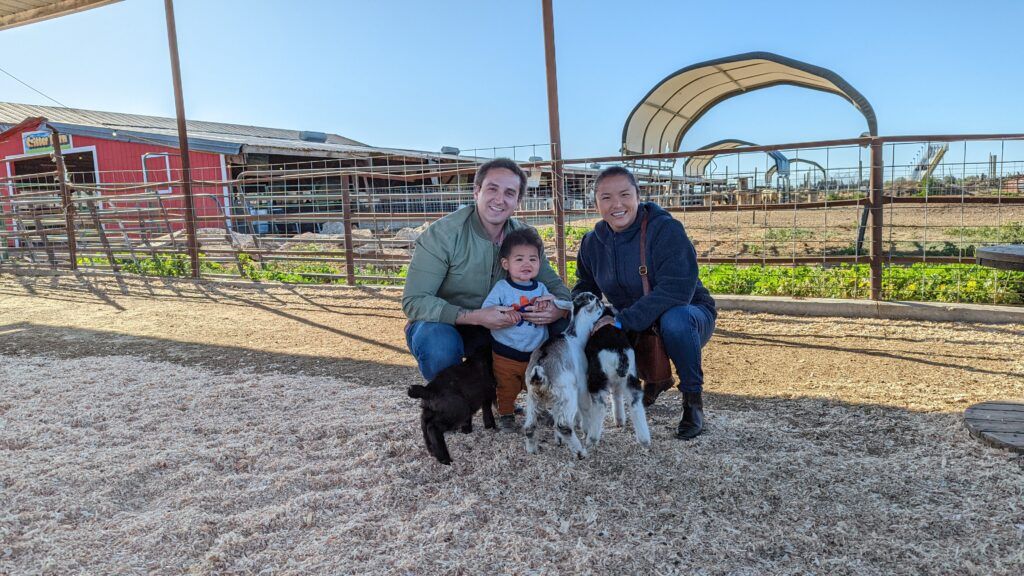 Are You Ready To Work Your Ass Off to Earn Your Lifestyle?
Are you tired of the daily grind? With a laptop and an internet connection I built a small website to generate income, and my life completely changed. Let me show you exactly how I've been doing it for more than 13 years.
The people I know who work on HVAC units are kind, mechanically minded, and great at putting things together. But do HVAC technicians make good money?
It seems as if they have a different kind of intelligence than many other people. According to the Holland Code framework of career development, HVAC technicians and general repairmen have a strong interest in building, thinking, and organizing.
Another source states that there are five essential traits for good HVAC technicians: They are reliable, technically minded, patient, and good communicators, with an active personality. This makes sense because they spend their time fixing things and interacting with the general public as they do. The ability to work with their hands and interact with others on a daily basis could be very rewarding for people with these personality traits.
Do HVAC Technicians Make Good Money?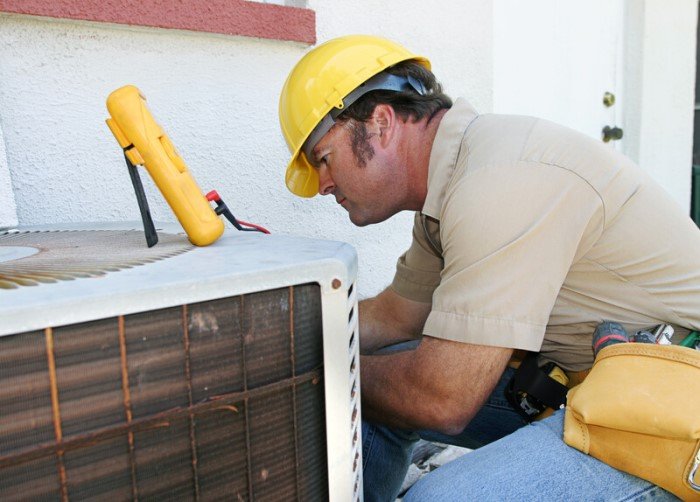 What's The Median Salary For HVAC Technicians?
In 2019, the median pay for HVAC Technicians was $23.43 per hour, or $48,370 per year. Pay varies across the nation, though, and the pay scale is wide, as well. The lowest-earning ten percent of HVAC technicians in the nation earned less than $30,016, while the highest-paying ten percent earned more than $77,920. That's a difference of more than $47,000.
Demographically speaking, the highest concentration of HVAC technicians work in coastal areas, such as California, Texas, Florida, North Carolina, and Virginia. Florida has the highest number of employed HVAC technicians in the nation, with an average salary of $44,720 per year.
The top-paying region for this occupation is the District of Columbia, where HVAC technicians make an average of $71,940. HVAC technicians in Alaska make an average of $68,340, and in Connecticut, they earn an average of $64,900. The highest-paying metropolitan area in the country is Fairbanks, Alaska, where HVAC technicians average $78,540 per year.
Contrast this with rural Northeast Virginia. HVAC technicians in this area average$37,310. In Southeast North Carolina, HVAC technicians average just $35,270 per year. That works out to be just $16.96 per hour.
Pay within the HVAC field varies with the industries they work in, as well. For example, an HVAC technician working with building contractors averages $50,400 per year, while a technician working in the household goods maintenance industry averages $45,430 per year. The highest paying industries for HVAC workers are in civil engineering construction, where they average $85,940 per year, and in the aerospace industry, where they earn an annual average of $77,180.
With this information in mind, it makes sense that HVAC technicians wanting to make more money could try to shift the industry they work in, perhaps specializing in something like airline heating and cooling systems.
One interesting thing to note is that the HVAC technician field, as a whole, is expected to grow by about 13% between 2018 and 2028. That's a much higher growth rate than many other job categories are experiencing.
How Do HVAC Technicians Make Money?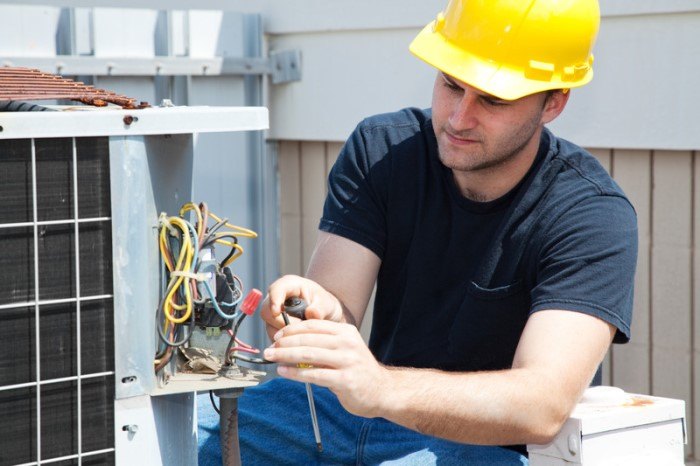 An HVAC Technician's typical day can vary a lot depending on what, if any, specializations the technician has. For example, some technicians specialize in installation, and others in maintenance. Some specialize in heating, cooling, or refrigeration, and some like the variety, so they don't specialize at all and dabble a little bit in everything.
Someone who specializes in installations will have to know how to read blueprints, connect ductwork and pipes, and maybe do some electrical work, as well. A refrigeration specialization also means a technician may have to know about pieces of equipment such as condensing units and evaporators. If a technician usually installs equipment, that technician also might sell the owners a service contract so that a mechanic can come in and maintain their equipment periodically.
Technicians who specialize in repairing home units will typically troubleshoot the problems, find and replace broken parts, and adjust the settings. Some HVAC technicians also specialize in running efficiency checks on home or business HVAC systems.
Most days, many HVAC technicians spend their time moving from appointment to appointment, talking with a variety of different people, and solving a number of problems along the way. They generally work indoors, although some outdoor work is normal, too.
HVAC technicians generally work full time. It's par for the course for them to work long hours, into the evenings, and on weekends during peak heating and cooling seasons, as well.
The HVAC industry does have some unions and supportive organizations associated with it. There are two unions in particular that help HVAC technicians get apprenticeships. These include The United Association of Journeymen and Apprentices of the Plumbing and Pipe Industry (UA) and the International Association of Sheet Metal, Air, Rail, and Transportation Workers Union (SMART).
Do HVAC Technicians Have Good Job Satisfaction?
HVAC Technicians have physically demanding sometimes grueling jobs. There are plenty of potential hazards, including electrical shocks, burns, and muscle strains. Those who work with refrigerants need special equipment, and they're at risk for frostbite, blindness, and skin damage. People who work in this field have one of the highest rates of injury and illness.
In spite of this, 67% of HVAC technicians are satisfied with their jobs, and 52% report that they feel like they are doing good things for other people.
Some of the main positive aspects of the job are that HVAC technicians can use both their minds and their bodies to solve problems. Besides the social rewards of helping other people, these technicians get to think things through, troubleshoot problems, come up with solutions, and then oversee the repairs all the way to completion. There's something to be said for being able to start, work on, and finish projects, and HVAC technicians can feel a sense of accomplishment and pride in jobs well done.
Sometimes the job satisfaction ratings come down to whether a technician has specialized in something like home repair or commercial HVAC work. Technicians who are more motivated by money could feel more job satisfaction working for a commercial company, while those who like to solve problems for families could be happier fixing furnaces and air conditioners in homes, where they can see and interact more with the people they're helping.
Pros:
HVAC technicians can use both their bodies and minds to find problems and solve them, often following them from beginning to end.
There can be a lot of variety in this job, which staves off boredom.
The ability to help other people can make a difference in how technicians feel about themselves.
Cons:
HVAC technicians have a relatively high risk of injury and illness compared to other jobs.
Their pay rate is comparatively less, too.
During peak heating and cooling seasons, chances are HVAC technicians will have to work irregular hours and weekends.
What Are The First Steps To Becoming An HVAC Technician?
There are a few steps to becoming an HVAC technician. After graduating from high school, technicians need to take training courses. These are often taught in trade schools that may have other jobs associated with them, such as nursing, cosmetology, and diesel repair.
At the end of the training, technicians can receive an associate or college degree. Some training programs can be completed in as few as ten months, which can be great for young people who just want to get started on a career.
Once a technician finishes training, it's time to look for an apprenticeship. The competition is stiff, but some unions help with this. Some states also require apprenticeships, and they often keep lists of possible opportunities and sponsors. The United States Department of Labor keeps a national list of apprenticeship sponsors.
The apprenticeship is usually the time when HVAC technicians begin specializing in their trade. These specialties can have a lot to do with the type of work that the sponsor does. A sheet metal union, for example, could sponsor specialization apprenticeships that require working with sheet metal, while a propane heat sponsor could offer an apprenticeship specializing in installing and servicing gas heating systems.
The hours needed for an apprenticeship and certification vary from state to state. Once a technician meets the state licensing requirements, it's time to take the state licensing exam and become a certified HVAC technician. Continuing education may be required after licensure.
Because of the hands-on nature of the work, most of the beginning training programs require courses at a local technical college or trade school. However, some schools, such as Penn Foster, offer accredited online courses to help get the classroom work out of the way. Many of these types of courses can be completed in about five months.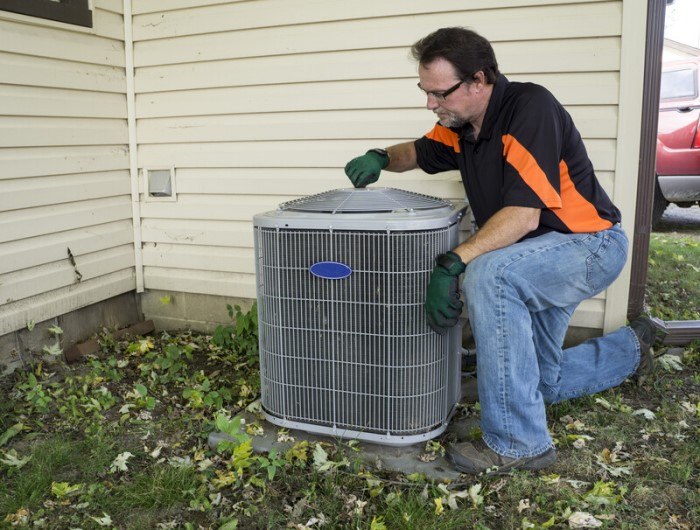 Do HVAC Technicians Make Good Money?
Do HVAC technicians make good money? The answer is – it depends. Though the average starting salary is lower than that of many other careers, the annual pay varies depending on the area of the country and some counties or states pay pretty dang well. Plus, once you get enough experience and if you go into some kind of specialization, you can earn upwards of $70k plus.
The good part is that although they often don't make as much as some other jobs, such as sales supervisors or private tutors, that don't require advanced degrees, they get to work with you hands, and provide an essential service that is literally saving lives in places like California and Arizona.
They have the option of working in either public or private sector, and their minds and their bodies are kept busy solving problems, so they have the satisfaction of seeing their work to completion. These are also the type of people who like to tinker with things and fix them, so being on the job can be quite enjoyable for them.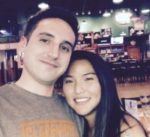 Nathaniell
What's up ladies and dudes! Great to finally meet you, and I hope you enjoyed this post. My name is Nathaniell and I'm the owner of One More Cup of Coffee. I started my first online business in 2010 promoting computer software and now I help newbies start their own businesses. Sign up for my #1 recommended training course and learn how to start your business for FREE!