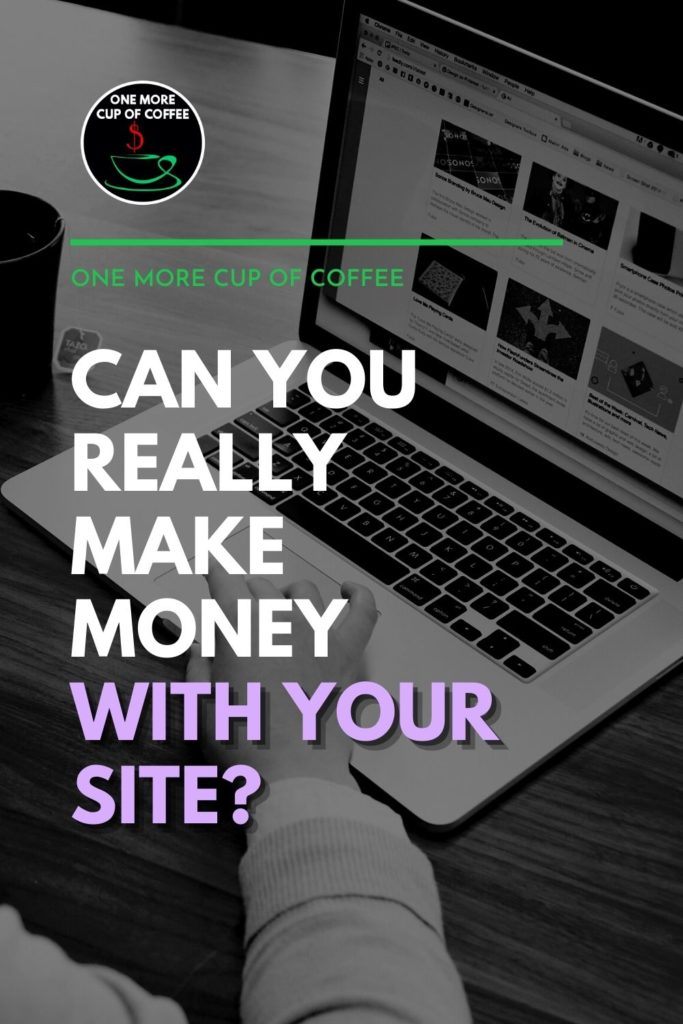 When it comes to making money online, the most common recommendation is the idea of building your own website. You'll see this idea repeated time and time again, across many different products and companies. The simple reason is that having a website is extremely powerful. You have a huge amount of flexibility with a site and so many different things that you can do.
With that in mind, the idea to make money with your site doesn't seem so far-fetched.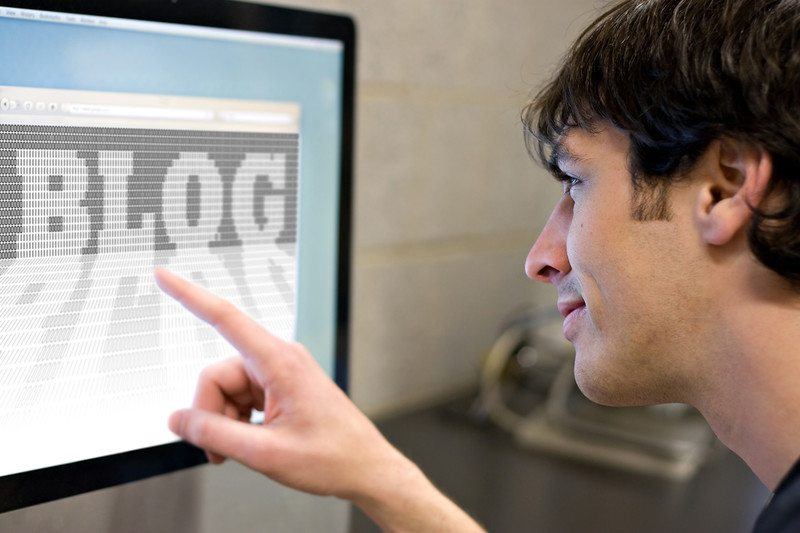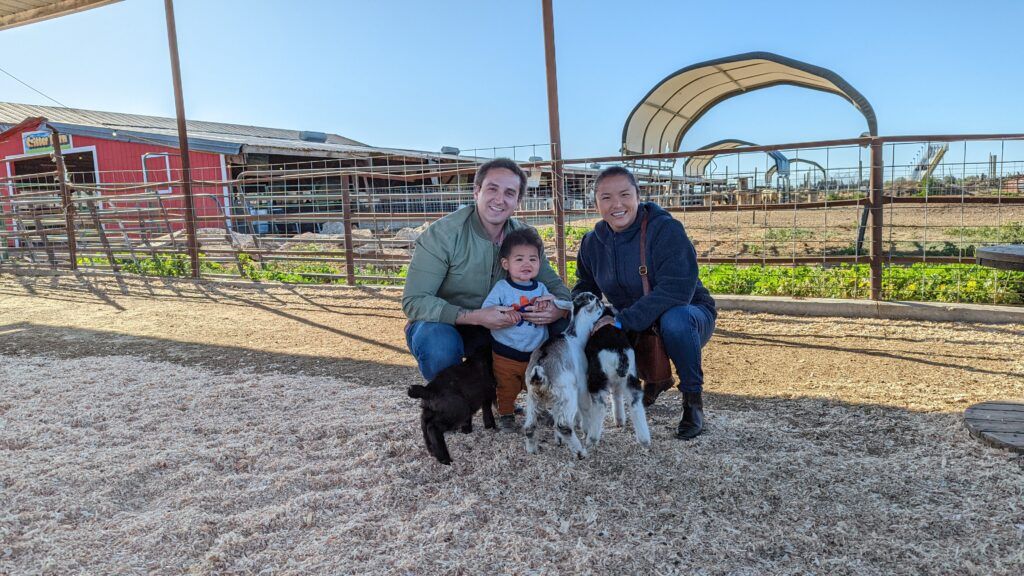 Are You Ready To Work Your Ass Off to Earn Your Lifestyle?
Are you tired of the daily grind? With a laptop and an internet connection I built a small website to generate income, and my life completely changed. Let me show you exactly how I've been doing it for more than 13 years.
Making Money With Your Site
In fact, there are multiple ways to turn your website into an income source. Many of these approaches are fairly easy to do. So, you don't need much background knowledge or a specialized product in order to be successful.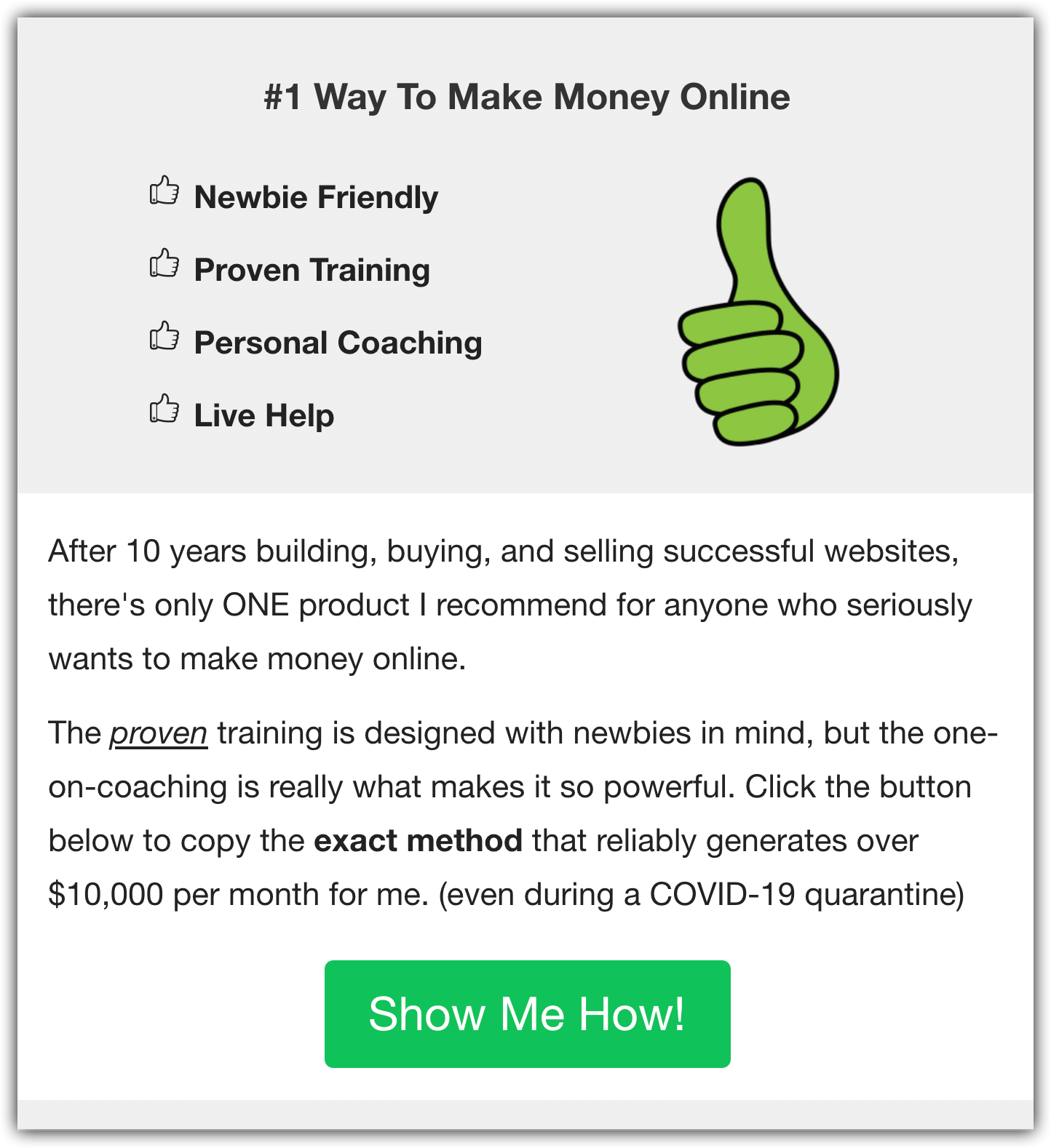 Instead, all you really need is to be willing to stick with the process and learn what you need to along the way. So, let's take a look at the various options for making money through your own website.
The Process of eCommerce (i.e. selling things)
In many ways, the most logical way to make money from a site is to sell things on it. This technique is particularly common for people who have created their own products. For example, there are many food and lifestyle blogs out there where people also sell books related to their content.
The images below are one example of this pattern and come from a fairly popular site called Wellness Mama. It's also common to see sites that sell handmade items, like jewelry or even clothing.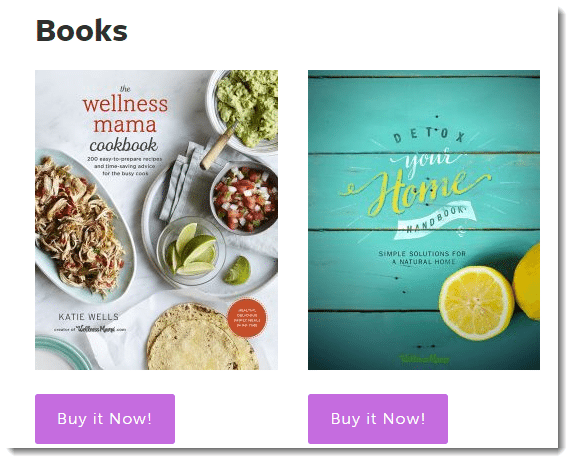 Selling products that you've created can be powerful, especially if they are unusual in some way. However, the process does involve a significant amount of work.
In particular, you need to have a way for people to actually buy the products, along with a system for delivering them. There are various plugins that can support this process, along with themes designed specifically for eCommerce. Likewise, systems like PayPal are powerful ways to accept payment.
The processes are certainly achievable but they can be a little hard to learn, especially if you are new to building a website.
At the same time, you really need a decent reputation to successfully sell directly from your website. For one thing, people won't always trust a random website, especially if it appears low quality or is something they haven't heard of before.
Additionally, a reputation is particularly critical when you're selling your own products. Your reputation influences how likely people are to even hear about your products, along with how they view them.
For example, many site owners started out simply running a blog, where they focused on providing content and possibly making money through advertising or affiliate marketing. As their reputation increased, visitors started to become interested in products from the site, such as eBooks.
This pattern can work quite well, as you end up knowing roughly what an audience wants before you even develop your product. Plus, you have an already established customer base to sell to.
Selling Other People's Products
Now, you can also sell other people's products via your own website. Doing this will often involve trying to buy a product low and sell it at a profit. In some ways, this type of sale is easier, because there is already a demand for the product. Additionally, people already roughly know what to expect.
However, there is still a problem regarding reputation. Even if you're selling a product people recognize, they still won't want to buy it off a random site. So, you do have to get established and create authority. Again, this takes time.
Often it won't even be worth trying to sell other people's products directly on your site. Generally, there will be multiple places where people can get the same items from, often for a lower price. People may also be willing to pay more to shop at sites like Amazon, where they know precisely the type of service that they get.
The one exception would be the concept of PLR and white label products. These names refer to types of licensing, where you essentially pay for the right to rebrand or even alter the product. The end result is that you resell the product but your version is going to be a bit different than what else is on the market.
Nevertheless, you are still limited by reputation with this approach as well. In most cases, people probably won't want to buy a random product from an unknown site, even if it happens to be pretty cheap. As such, your chances of making money this way are fairly slim, at least until your site is well developed.
Selling Advertising Space
Another interesting option for making money from a website is to sell advertising space. Basically, you can do this in two ways.
The first way is to rely on advertising networks, like Google AdSense. These networks basically connect people who want to make money from ads and those who want traffic. Because of this, there is always going to be some potential to make money, although the amount you earn can vary dramatically.
As a general rule, ads fall into two categories. Either you get paid based on the number of times a given ad is seen (number of impressions) or how many times people click on it. You tend to get more money per click than per impression, but clicks are considerably harder to actually get.
The second way to go about selling advertising space is to do so manually. For example, many sites have sections offering advertising space to the right customers, often at a set fee per month.
Doing this offers you much more control over the ads that are actually shown on your site and can potentially mean higher income. Nevertheless, selling space manually like this does involve more management and it may take longer before you get any interest.
In theory, selling advertising can work well. It is a comparatively passive method of making money and many ads won't directly interact with your content. Additionally, you don't have to worry about actively promoting products or services, and that can be appealing.
Despite this, advertising isn't a good source of money for most sites. One key issue is traffic. If your traffic isn't high enough, then you might only see cents from your advertising or possibly a few dollars a week.
This means that relatively few sites actually get enough traffic to earn a decent income from ads alone. Instead, ads tend to work best for people wanting a little money to offset their site costs or in addition to other ways of making money.
Even then, I don't recommend ads personally. In most cases, they simply won't earn you much money and they will tend to frustrate your audience at the same time. This means that they ultimately tend to be more hassle than they are worth.
Affiliate Marketing
One final option for making money with your site is affiliate marketing and, in many ways, this is the most powerful approach.
At the most basic level, an affiliate marketer is an intermediary. So, you act as the connection between customers and companies. Essentially, you direct people to products and make recommendations. If a person then buys the item, you make a commission.
In some ways, this idea sounds unrealistic. After all, why would someone buy through a third person, when they could just make the purchase directly?
One reason is that the cost to the customer is the same. So, they don't pay anything more by going through your affiliate link. But, that's not the important part. The more relevant aspect is that you are providing a service.
Specifically, you're helping people to figure out which products are worth buying and which ones aren't. In fact, you're even inserting yourself into the purchasing process.
For example, many people research product reviews and list posts, when they're wanting to buy something. Because of this, you can actually provide everything a visitor is looking for in one place, including a link to actually buy the product.
In some cases, this may mean you promote the actual product, while in others you may end up offering a better alternative. Either way, it's easy to see how affiliate marketers get sales on a fairly regular basis.
One cool thing is that affiliate marketing sites often don't feel like a sales pitch. Instead, they simply end up providing useful information that readers can choose to act on if they want to. As an example, the image below comes from one site that specializes in book reviews.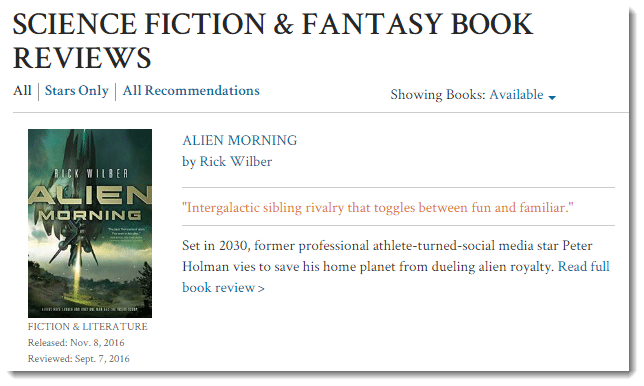 Each individual review comes with information about the book, including what you can expect and whether it is any good. At the same time, there are affiliate links to different places where you can buy the book.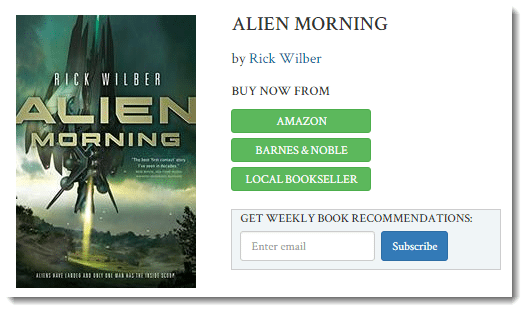 The style of the site is a great example of affiliate marketing where there is no pressure on the customer. Yet, these reviews probably do result in sales and income for the site owners.
Advantages of Affiliate Marketing
Earlier, I mentioned that affiliate marketing is powerful and that truly is the case. In fact, it has a number of key advantages over other approaches of making money with a website.
For one thing, you don't need to own a product yourself. As an extension, you also don't have to worry about packaging or shipping anything, or dealing with customer service. For that matter, you don't have to set up a shopping cart on your website or process any type of payment.
Likewise, you also don't have to worry about where to place ads on your site or how to make sure you don't annoy or offend your customers with your ads.
These aspects alone make affiliate marketing so much simpler than other approaches. This also means that you can focus much more on what you actually write and how your website looks.
Affiliate marketing is also incredibly flexible. You have the ability to join multiple different affiliate programs and in most cases, those programs are entirely free. This gives you the chance to promote a wide range of products, particularly as many affiliate programs are associated with dozens or hundreds of products.
This means that you can promote what you want to when you want to. Likewise, you can change up what you're selling over time, based on current trends and what seems to be selling well. For that matter, you can change up products and companies if one goes under or stops being popular.
You couldn't do any of that if you were selling a physical product.
The other major advantage is that affiliate marketing is easy to scale. The nature of affiliate marketing means that, for the most part, the amount of work involved in one sale is the same as 100. Likewise, the practices involved in building and maintaining your site would stay similar, regardless of how many sales you're making,
As such, affiliate marketing is something that can be turned into a full-time income, given enough time and patience.
Make Money With Your Site
There are thousands of different side hustles you could do to earn some extra money on the side, and which one "clicks" for you depends on your personality and goals. However, there's one side hustle that makes an insane amount of money and works for anyone.
Starting an affiliate website is an incredible way to earn extra money because you can do it from your home on a laptop, and work on your business in the evenings and on weekends. The income potential is huge, and it's easy to scale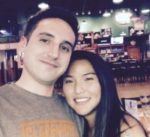 Nathaniell
What's up ladies and dudes! Great to finally meet you, and I hope you enjoyed this post. My name is Nathaniell and I'm the owner of One More Cup of Coffee. I started my first online business in 2010 promoting computer software and now I help newbies start their own businesses. Sign up for my #1 recommended training course and learn how to start your business for FREE!