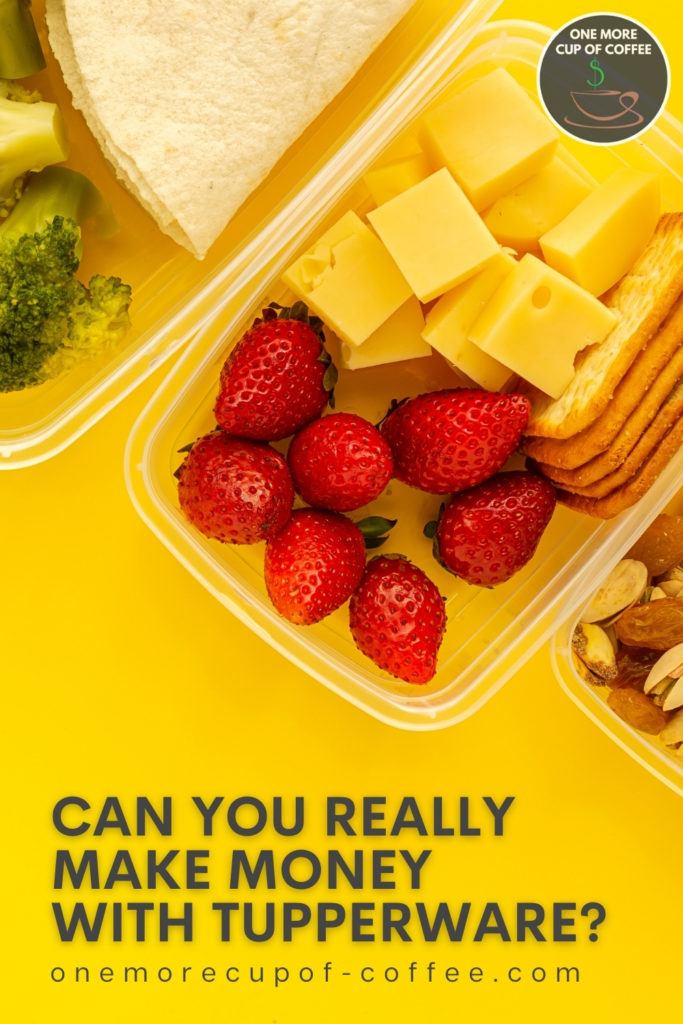 Tupperware is one of the oldest and most well-known direct selling companies out there and the products have been popular in households since the 1950s and 1960s. In fact, Tupperware was responsible for the general party-based sales approach that countless different companies now follow.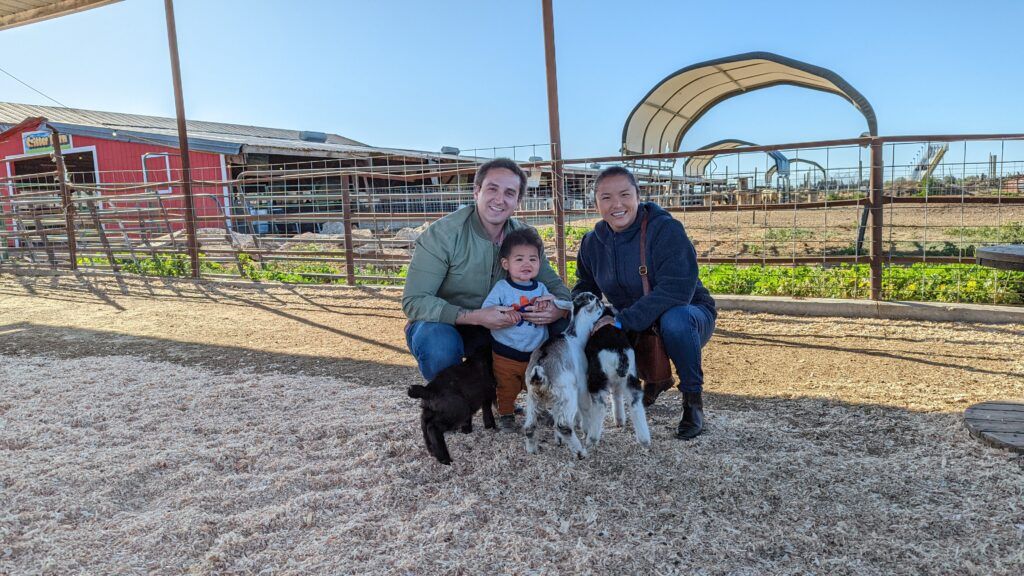 Are You Ready To Work Your Ass Off to Earn Your Lifestyle?
Are you tired of the daily grind? With a laptop and an internet connection I built a small website to generate income, and my life completely changed. Let me show you exactly how I've been doing it for more than 13 years.
To be honest, though, most people know what Tupperware is from the name alone – as it has become such a common part of our modern society. In some ways, Tupperware can be considered old-fashioned and many people may not even know that the home parties still occur.
While it is a little hard to categorize, you could consider Tupperware as a storage MLM or a food-related MLM. The company focuses on food storage containers in a wide range of shapes and sizes.
The reputation of Tupperware has advantages and disadvantages when it comes to making sales. On the positive side of things, people are already familiar with the brand, and the products are generally thought of as being reliable.
The more problematic aspect is that it's easy to view Tupperware as old-fashioned, even with their newer products. Storage containers aren't the most exciting type of product either – an issue that can increase the difficulty of making sales.
How these aspects balance out depends on many factors, including your audience. Some people will be passionate about the products that Tupperware offers, especially if they spend a lot of time in the kitchen. Others may be much less interested.
Two Ways To Make Money With Tupperware
Tupperware still follows the same general MLM approach, which means that the goal is to sell products and build a downline.
Selling products is a self-explanatory approach. You simply earn a commission from any products that you get people to buy.
Building a downline means that you're recruiting people into the company, who then aim to do the same. The process is more complicated but has higher income potential as well.
In this post, I'll be looking at each of those areas, along with whether Tupperware is a good approach for making a reliable income.
Make Money From Product Sales
Many of us would have grown up with Tupperware containers. They tend to be very resilient, but many don't look especially good. The longevity of the company (and the products) is partly why Tupperware is often considered old-fashioned.
Nevertheless, as time has gone on, the company has continued to refine itself, creating new products that meet the needs of modern families. There has also been an emphasis on items that are more elegant and on keeping up with modern demand. Still, the core concept remains mostly unchanged, with the product range consisting of a variety of plastic containers, many of which are used for food.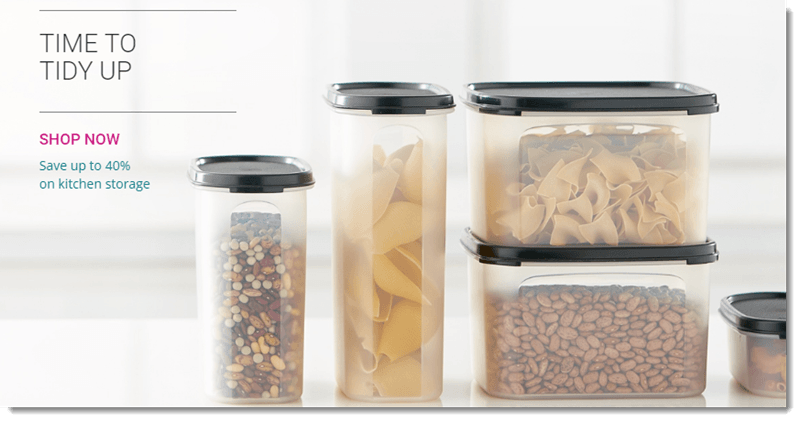 Thankfully, Tupperware has done some expanding out. They now offer other types of products as well, such as kitchen tools and storage that doesn't relate to food.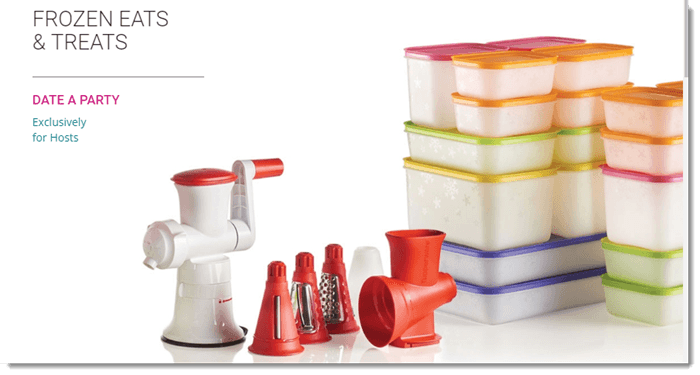 In many ways, Tupperware products aren't especially unique. You can buy similar plastic items at many different stores, often at a lower price. Indeed, there are countless food storage options and most of these don't involve going through a distributor.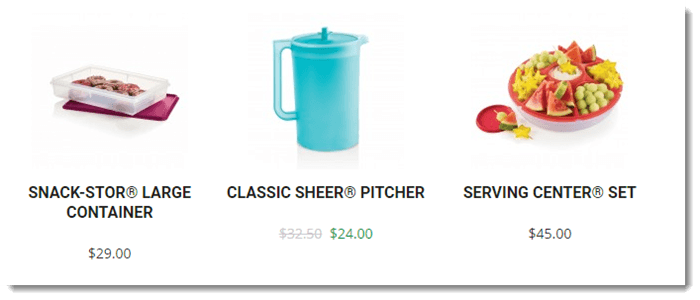 There are some more unusual items, of course, including various ranges that are designed for occasions or specific needs. Likewise, some of the products are designed to work well with one another, which you often don't see with other brands.

If you were to just look at the prices and the items, Tupperware may seem unimpressive. In some ways it is. Certainly, we're spoiled for choice these days and you could easily find similar items on Amazon with a little hunting.
Even with this limitation, Tupperware does still have some advantages. One of these is just the brand. The company continues to have a positive reputation and many people have fond memories of growing up and using Tupperware products.
The other aspect is longevity. Tupperware products tend to be more resilient than most similar items, so people can easily have them for years without any issues at all. These aspects mean that demand does still exist for Tupperware products and that there is some income potential with the company if you find the right audience to promote to.
Selling The Products
There is always going to be demand for storage containers around the home, which is a key reason why Tupperware remains a strong brand, despite how much time has passed. In fact, Tupperware continues to be a successful company, one that is making significant sales around the world.
With all the new entries into the field, competition is considerably higher than it once was. For that matter, anyone trying to make money faces competition from other distributors, along with the competition from various companies.
The price point of Tupperware makes this competition particularly relevant and Tupperware is more expensive than most of the competing brands. What's more, customers are getting products shipped to them and have to pay the shipping fee to do so. This adds to the price and reduces the likelihood that people will be willing to pay.
After all, you can go on Amazon and find a 20- or 30- piece pack of fairly decent food storage containers for around $30, if not less. In contrast, you might be paying that much for a single Tupperware item.
Additionally, many people are moving away from plastic, amid concerns about health. One aspect of this is BPA. Tupperware states that all of its products from 2010 and on are free from BPA. Even with that change, some people will still be averse to plastic containers and this may affect your potential to make sales. Personally, I like plastic. But my girlfriend, for instance, prefers glass…so we have glass at the house.
Another challenge is just how long Tupperware lasts for. This makes a great selling point for the products but does mean that people don't need to replace them all that often. Many people would still find more that they need to buy. Even so, it's always easier to get repeat sales on consumable products.
For that matter, your potential audience may already have most or all of the home storage items that they need. That could mean that you get a handful of sales from them rather than consistent purchases.
None of these areas make Tupperware impossible to sell, far from it. The brand still has a good reputation and the products themselves work exceptionally well. It is simply important to examine the limitations of the company before you choose to commit any of your time and money.
The Sales Processes
Tupperware isn't too expensive to join. You need to buy a starter kit, which costs either $49 or $99. The $49 version can be seen in the image below.

Both options provide you with a selection of products, along with business materials. The kit is fairly good value for money if you actually want the items in it and the approach is common among MLMs.
Compensation from sales ranges from 25% to 35%. Distributors start at the 25% mark and can increase the commission rate from there based on their success.
Tupperware still largely relies on parties for making sales. The company suggests a variety of themes that can make the events seem more interesting and unusual. These themes include:
Show and Tell
Celebrate Every Day
Feel Like a Kid Again
Hometown Spirit
Having themes is a good idea, but let's face it, a Tupperware party is still simply a Tupperware party. There aren't that many ways to make the event more appealing.
It is also possible to make sales online using online parties. This style allows you to reach a wider audience, including anyone who cannot make it to the physical event. Even so, online parties have their limitations. They tend to be time-specific, so customers cannot order products whenever they want to.
Make Money Building A Team
There is income potential in simply selling products from Tupperware, especially if you have a receptive audience. Even so, selling products is only part of the story. The compensation system is designed so that your main income potential comes from recruiting people into the company and developing a team below you.
With this approach, you earn commissions from the sales that your team members make, along with the potential for various bonuses. The amount you make is based on your rank and the performance of your team.
There are three main ranks to go through within the company, which are Consultant, Manager, and Director. The latter two each have various levels and those offer progressively more bonuses.
At the Manager ranks, members earn commissions on their own sales and bonuses based on sales from their team. Those bonuses range from 2% to 4%, depending on the specific level. The Director rank has a different structure, where the calculation for bonuses is more complicated. This includes being able to earn 6-8% of 75% of the team's sales as a bonus.
This is just a very rough overview, as the various levels within the ranks have their own complexities and requirements. Likewise, the bonuses vary and your income potential would as well.
The overall style here is confusing at first, although it would become clearer as members followed it. Nevertheless, the general idea is typical for similar companies. In particular, your potential for income dramatically increases as your team grows and they are more successful.
After all, most of the bonuses are tied to the overall sales of your team. So, you are only going to make a decent income if your team is also doing so. This creates a strong focus on sales and recruitment.
Activity Requirements
To stay active in the company, you need to sell at least $250 of product every 4 months or $500 if you get up to the Manager rank. This calculates out to a little over $60 (or $120) every month.
These levels aren't exceptionally difficult to meet and you could probably achieve them with just a few customers who purchase regularly. Nevertheless, many people run into issues with slow months. For example, you may struggle to make sales during some parts of the year, especially if you end up being too busy to do much promotion.
When this happens, distributors sometimes end up buying extra products themselves to stay active in the company. That pattern is a risky one. If you're not careful, you can easily end up going backward and spend more money than you earn.
After all, life is rarely predictable. Having to make consistent sales ignores this entirely. For example, your ability to work might change if you (or a family member) got sick or pregnant. Likewise, a financial crunch could reduce how much customers may be able to afford it.
Some people also mention that they end up losing money in other ways. For example, there is often a fair amount of driving involved, especially if you are delivering the products and hosting meetings. What's more, distributors are meant to provide gifts during parties and that is at their expense as well.

Even if you still managed to turn a profit, it's clear that there is a considerable amount of running around involved in the process. This means a large time investment as well and it may simply not pay off.
Can You Generate Reliable Income With Tupperware?
The Tupperware Review
The simple answer for whether you can reliably earn with Tupperware is yes. The company has everything in place that you need to make money, as long as you are able to make consistent sales. The biggest advantage of Tupperware has to be the products. They have a long history and are consistently well-received. The items also appeal to a wide audience, so it doesn't even matter that some people are moving away from plastic storage in their homes.
Yet, the ability to earn money doesn't mean that you will. There are also significant ongoing costs and distributors don't get a large discount for any products that they buy (just 25%). These aspects make it difficult to turn a sustainable profit, especially with the quarterly sales requirements.
As for the compensation plan, there are considerable bonuses on offer, which could lead to significant income - if you can reach the higher tiers. Some people may be able to. However, the emphasis is on promoting to friends and family members. You may well find that they aren't too thrilled at the idea.
There are exceptions to this rule. For every MLM, there are some stories of amazingly successful people and Tupperware is no exception. There are probably more success stories for Tupperware because the company has been around for so long. For example, you will sometimes see stories like this:

As a result, it's important to think hard about your situation and your local market. Do you truly think that you could consistently sell Tupperware products? Could you find ways to expand your audience over time? Would you be comfortable and confident in pitching products to friends, family members, acquaintances, and total strangers?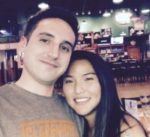 MLM Critic & Author: Nathaniell
What's up ladies and dudes! Great to finally meet you, and I hope you enjoyed this post. I have to be honest though. I'm not a big fan of MLM. Tried it. Hated it.
Affiliate marketing is cheaper, faster, and easier. See for yourself and join millions of other successful affiliates generating income from their blogs!
No inventory. No fees. No recruiting. 3 BILLION potential buyers online.
Reader Interactions