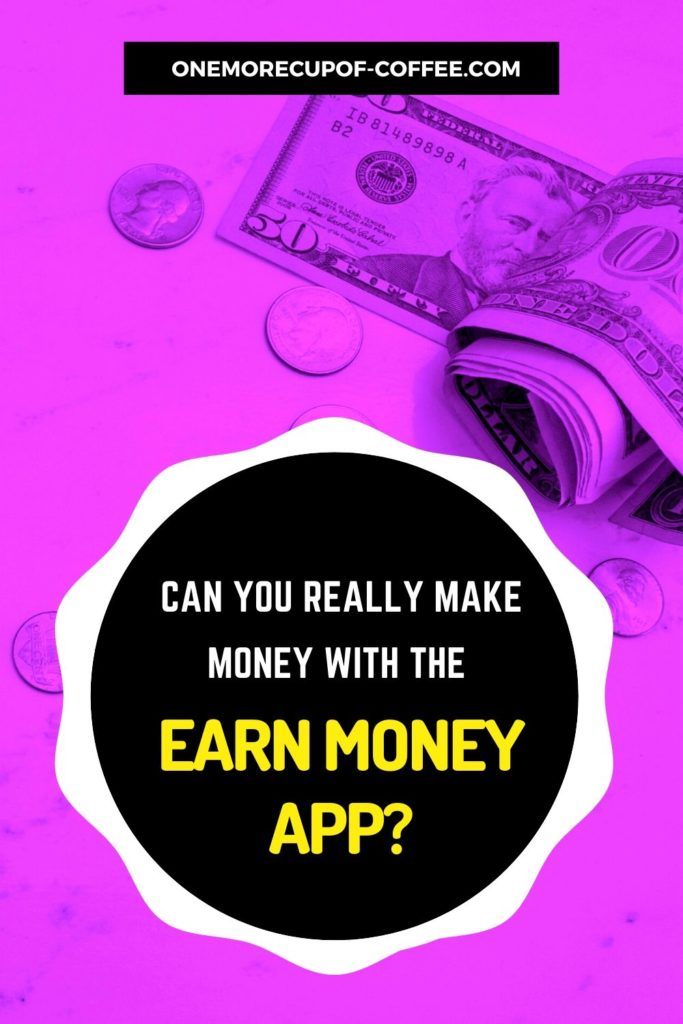 Everyone wants to make some extra cash on the side these days. And, to be super honest, a lot of people need to (I know that I do!). It seems like you need a side hustle or two just to survive these days… but can you really make money with the Earn Money app?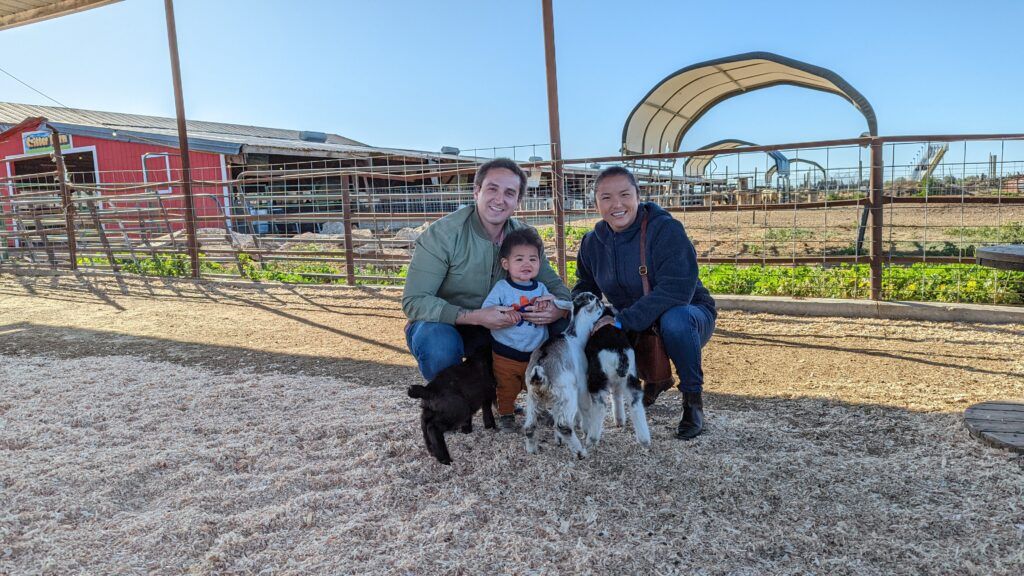 Are You Ready To Work Your Ass Off to Earn Your Lifestyle?
Are you tired of the daily grind? With a laptop and an internet connection I built a small website to generate income, and my life completely changed. Let me show you exactly how I've been doing it for more than 13 years.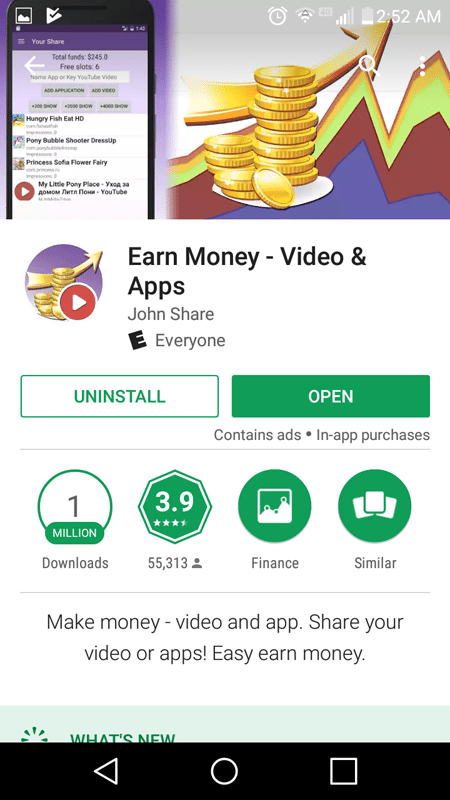 Judging by the name, you would think that this would be the perfect app to earn extra cash with… but unfortunately, it's not always so cut and dry.
The Earn Money App has been downloaded over 1 million times. It has a 3.9 star rating on Google Play, and has been reviewed over 55,000 times.
These stats are actually pretty good.
But… as you probably know if you read our app reviews very often—this does not mean that the app is necessarily going to be a good choice that will earn you heaps of extra cash.
That's why I downloaded the app and decided to try it out. I believe in giving things a thorough going-over before giving them an official review, so here it is.
Making Money With The Earn Money App
Here is what I found, and what you need to know about the Earn Money app.
The Basics: What Is The Earn Money App?
The basic tagline description for the app is as follows…
"Make money – video and app. Share your video or apps! Easy earn money."
Ok. I'm not sure if it's just me or not, but the grammar seems to be a bit sketchy here. I went to the Read More description in the Google Play listing to find more, and here is a screenshot of what I found.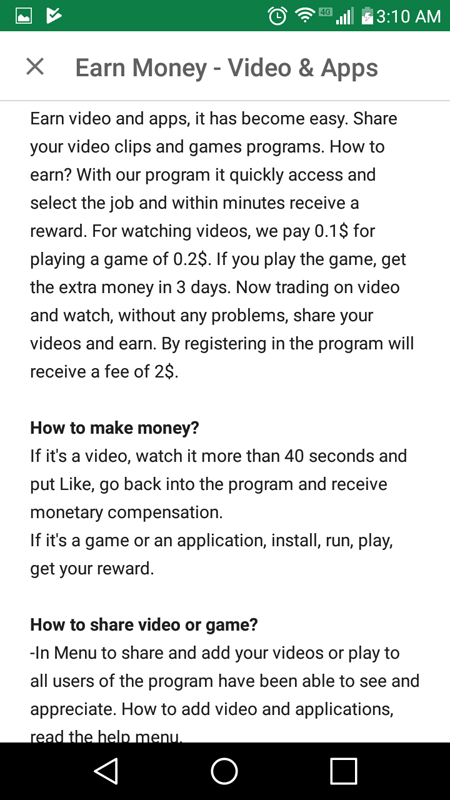 The grammar in this thing is terrible. There is no other word for it. This, to me, was a bad sign, right from the beginning. Who would invest money into developing an app, but not hire a writer to proof-read their description?
But, I never judge a book by its cover, and I was determined to get into the app and figure out exactly what was going on.
So that's what I did next.
Opening Up The Earn Money App
The first thing that I saw upon opening the app was a simple screen that wanted me to sign up, basically… which I did, by supplying an email address and creating a password.
The next page told me that I was getting a $2 sign on bonus, which was very cool with me, so I clicked on past it… and arrived at this page.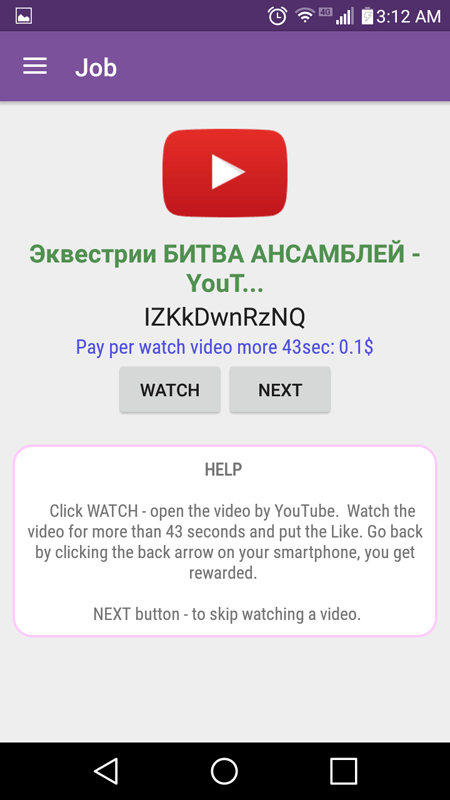 Hold on. Is that Russian? I think it is. Well, some of it is. It would appear that we have either a case where something is repeated in two different languages, or where half of the description is written in what appears to be Russian—which is a language that I neither know nor speak.
At any rate, I clicked to watch the video… because, I wanted to earn some cash. (Isn't that the whole point of this?)
I was then taken to this page, on YouTube—where I was supposed to watch this video for at least 43 seconds, after which I would get compensated what seemed to be 10 cents, according to the offer description (This also did not sit well with me. It seemed like too little money… but I will talk more about this later).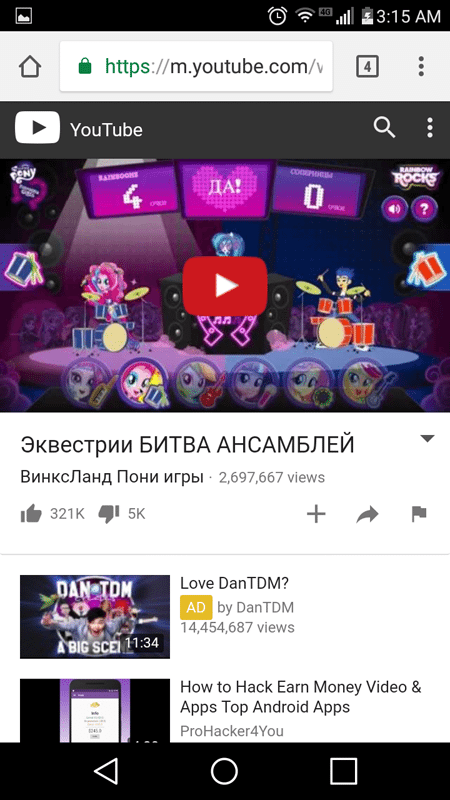 I am not completely sure what I just watched. I think it was a preview for some kind of video game.
But half way through the 43 seconds that I was supposed to watch, my browser window minimized and went down (I am not sure if this was just my phone, or if it had something to do with the app… but, it was a problem, obviously.)
Thankfully, however, I was able to bring it back up and resume where I left off.
After getting about a minute of the video out of the way, I went back into the app and was greeted by what seemed to be the exact same screen. I clicked 'next' on it this time, and was taken to a similar screen where I was instructed to install an app and play it to earn what seemed to be 20 cents. Here is a screenshot of the job…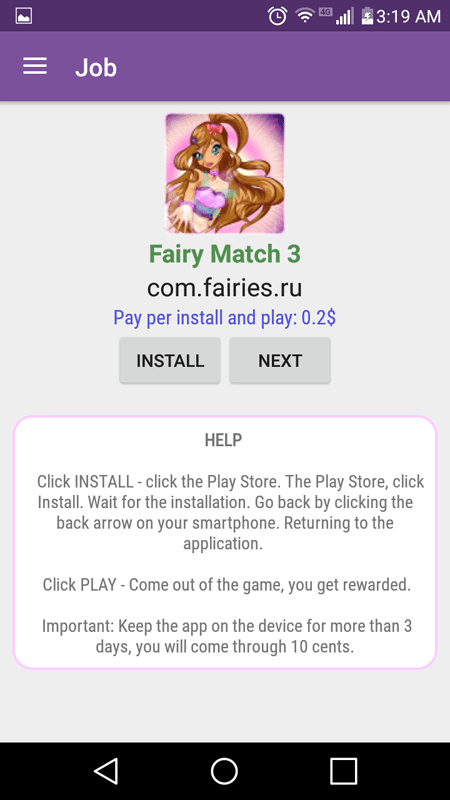 This task actually seemed quite oppressive to me. According to the instructions, I would have to leave the app installed on my device for more than 3 days to get the payout—which seems insane to me. Truly insane. Especially when you consider that I was only being offered 20 cents!!!
I understand what the company does this for, but I certainly wasn't interested in it on my end. Not for that kind of money.
So I clicked next… and bam, another video that I could watch. That was when I realized that this app seems really competitive.
Further Exploring In The Earn Money App
So, I decided to take more of a look around inside the app, just to see if there was anything important that I might have missed. The only other place to visit in the app was the drop-down menu, so that's what I took a look at next.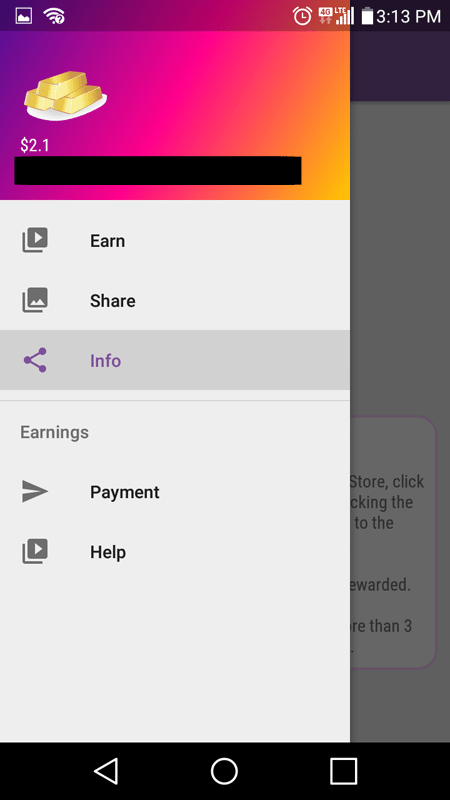 Here, I could visit the other pages that were available in the app. The 'Earn' page was the page that I was currently on, where I could view offers and such and such. The 'Share' feature was basically a spot where I could share applications and/or videos.
I guess if I had a video that I wanted views on, I could add it here? To be super honest, I am not sure how this works, but I think it's almost like an advertisement service that you need to pay for to get views and/or downloads on your video/app, etc.
The 'Info' page just told me how much I had earned, for the most part.
Now, the 'payment' page was quite interesting. This told me how I could withdraw my funds. Here is a screen shot of it.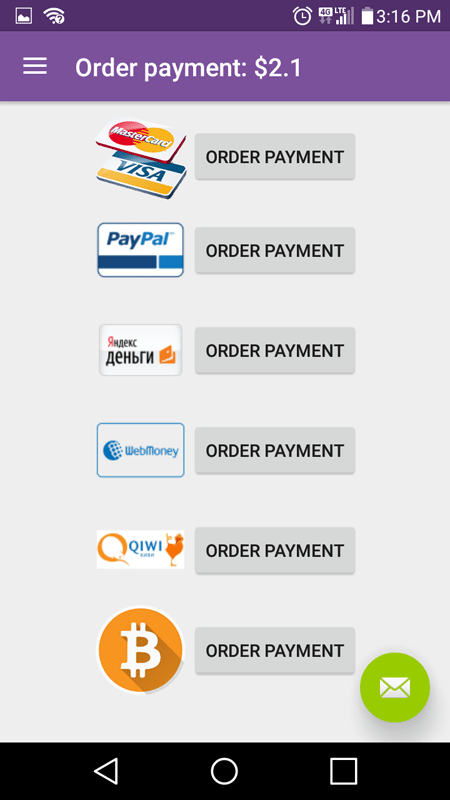 It was cool that there were so many options to choose from. My favorite tends to be PayPal, because you can use your money for pretty much whatever you want in that case… but it was also cool that you get other options with the Earn Money App as well.
At any rate, I felt like I now had enough information to make my final decision.
My Personal Opinion About The Earn Money App
Personally, I will admit that there were a lot of things about this app that I wasn't crazy about. The description was where it started. The grammar was terrible, and it almost sounded like it was written by someone who didn't speak proper English.
But that really only started the many small, weird problems that I experienced as I made my way through it.
In the end, I found the app confusing, difficult to make work, and weirdly confusing. A lot of the content seemed to be in Russian—which is fine for people who speak Russian, I suppose… but I do not. So this was problematic to me.
I also found myself put off by how different this app was to navigate. It was laid out really differently, and while there were some cool elements to it, in the end, I just felt like it took up more of my time (needlessly) than was necessary.
And finally, the nature of many of the offers was just downright oppressive. Being required to download and app, try it, and keep it on my phone for 3 days just to earn some pennies does not sound like a great way to earn extra cash.
To be super honest, I am not even sure why this app has the reputation it does—because the Google Play stats are not too bad, really.
I think that it must have such a good reputation because it actually does do what it is supposed to do. You can make money with it, and you can withdraw your money in a range of different ways.
Even so, there are plenty of make money apps out there. Many of them are easier to use and seem to understand their audience much better.
But the amount of time and effort you need to go to in order to earn that money seems quite ridiculous to me, to be honest.
I don't wish to be rude, but in all honesty, I liked this app less than I like most others.
It isn't necessarily terrible, but I feel that there are a lot of better, more time-efficient ways to earn more money than with the Earn Money App.
Our Final Thoughts About The Earn Money App
Should you download it and use it on your phone?
The Earn Money App Review
Honestly, there are tons of various apps that claim to help you "make money", but really there are two facts to consider. 1) Most of them don't actually work. 2) If you can make money, it's not going be very much. If I'm going to spend any amount of time working online, I want to be working for myself by building my own profitable website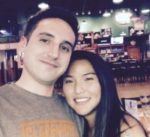 Nathaniell
What's up ladies and dudes! Great to finally meet you, and I hope you enjoyed this post. My name is Nathaniell and I'm the owner of One More Cup of Coffee. I started my first online business in 2010 promoting computer software and now I help newbies start their own businesses. Sign up for my #1 recommended training course and learn how to start your business for FREE!