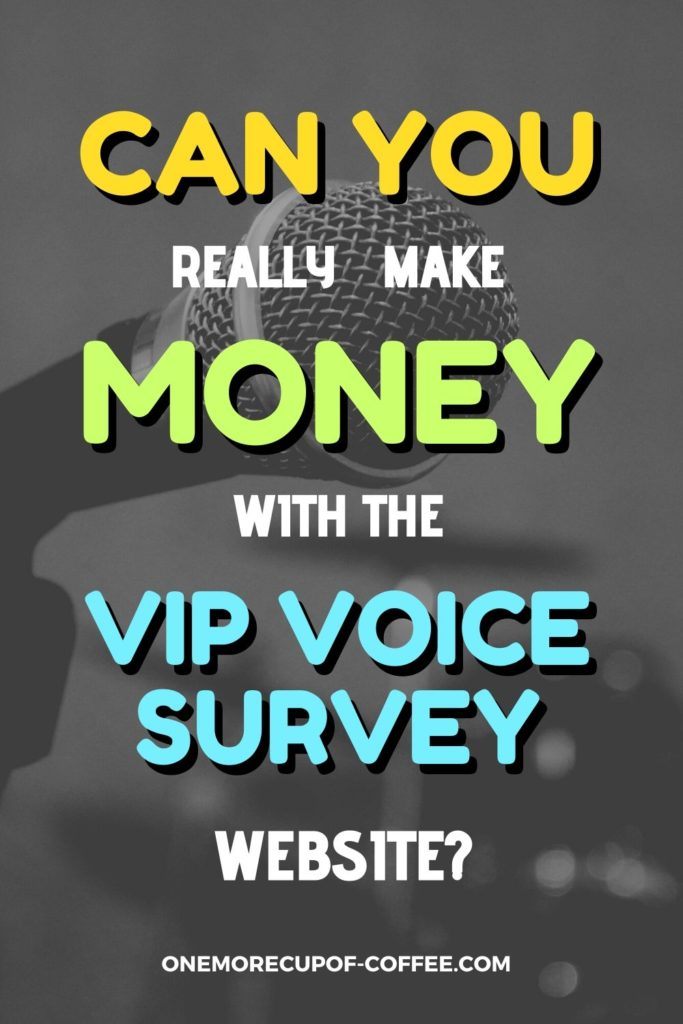 I love side-hustles, and lately I have been doing a lot of looking-into the prospect of using survey sites to help me bolster my income.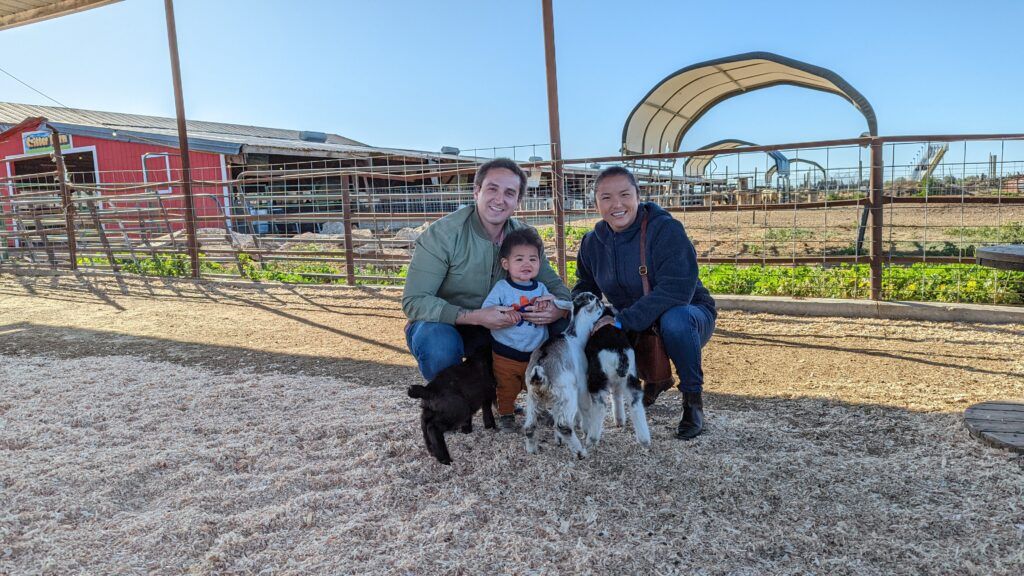 Are You Ready To Work Your Ass Off to Earn Your Lifestyle?
Are you tired of the daily grind? With a laptop and an internet connection I built a small website to generate income, and my life completely changed. Let me show you exactly how I've been doing it for more than 13 years.
I found this one online, and have been examining it pretty closely. But can you really make money with the VIP Voice survey website?
I love the idea of making extra money with survey websites. They offer a pretty flexible opportunity to make extra money, while also giving you the ability to work wherever and whenever you want.
But thus far, I have also noticed that they come with some downsides that usually outweigh these benefits. To put it simply, they tend not to pay very much.
But… I am always hopeful that I might find one that will actually be worth the time, and VIP Voice (found at www.vipvoice.com) looked as good to me from the outside as any other prospective site.
So I decided to give it a try.
Here is what you need to know.
Making Money With The VIP Voice Survey Website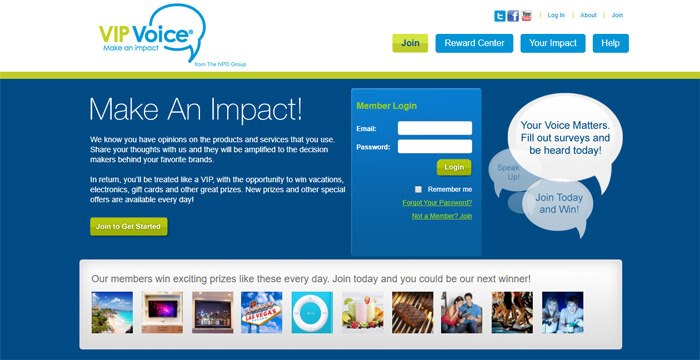 Let's start at the beginning, what is VIP Voice?
The basic idea behind this survey site can be summarized by quoting a few lines from the description on the landing page.
"Share your thoughts with us and they will be amplified to the decision makers behind your favorite brands."
Then, it goes on to say this…
"In return, you'll be treated like a VIP, with the opportunity to win vacations, electronics, gift cards, and other great prizes."
So, there you have it. That is the basic premise behind VIP Voice.
But does it really work? Can you really make money with it? That is what I wanted to find out next.
Signing Up For VIP Voice
To sign up for VIP Voice, you need to click on the 'join' button located along the top of the landing page. This took me to a page where I needed to fill out quite a bit of basic information. I needed to give them my name, my email address, my zip code, and my age. I also needed to create a password.
This is all pretty standard stuff though, to be fair… so it wasn't a big deal. Survey companies need these types of facts to place you for the right surveys, as data like this is usually pretty specific to a certain demographic of people.
But… after filling all of this out, I was very surprised to arrive at this screen.

This surprised me quite a bit actually… but it is not unheard of. I have looked into quite a few different survey sites that restrict membership at least a little bit (Nielsen Scarborough is another example, along with Nicequest).
So, my next course of action was to see if I could find any indication of when VIP Voice would be hiring once again.
So I decided to look through the site and see what else I could find.
Taking A Look Around On VIP Voice
I backed out of this section of the site and tried to get back to the landing page. But when I did, I was instead taken to a page where I was told that I was sent an email that I needed to verify. I mean, I thought that my membership was not going to work right now… so I was a bit curious about this.
I went to my email and tried to check it… but I could not find the verification email anywhere. It wasn't in the spam folder, or the promotions folder, or the main folder.
So I went back to the site, and realized that there was a profile screen that I could finish filling out… so I decided to do this as I waited for the email.
This was pretty odd. I mean, it pretty much told me that I wouldn't be able to join—but then it gave me the ability to fill all of this out?
It was acting like I had joined. I mean, I had a profile, an account, and everything. So maybe it was a glitch?
I wasn't sure… but I went ahead and decided to keep working on the profile.
Completing My Profile On VIP Voice
Next, I had to give them my physical address, my race, my annual income, my marital status, and how many kids I had living with me… among other things. I was then taken to a page where I was asked to fill out a 'household profile.'
This consisted of a few questions about my job and household.
After this screen, I was kicked to this one.

Alright, now I was legitimately confused… to a pretty extreme degree. I had no idea what I was supposed to do with this. So I went back to my email folder to see if I had gotten my verification email yet.
I had. So I opened it.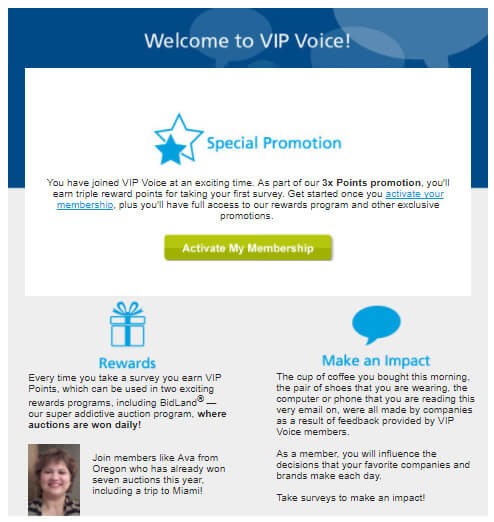 Ok. So this was a step in the right direction (or so I thought!). But when I clicked to verify, I was just kicked back, once again, to the page with the error on it. This pretty much happened to me no matter where I tried to go, at this point.
I was, however, able to visit the rewards page. Here is what I found there.
VIP Voice Rewards Page
So, I took a look at the rewards page… partly because, well, why not? And partly because… well, if I ever did get this thing to work, I was interested in whether or not it would be profitable to use long-term.
Well… as it turns out, it doesn't even really matter if I could get it working or not… because… well, look at this.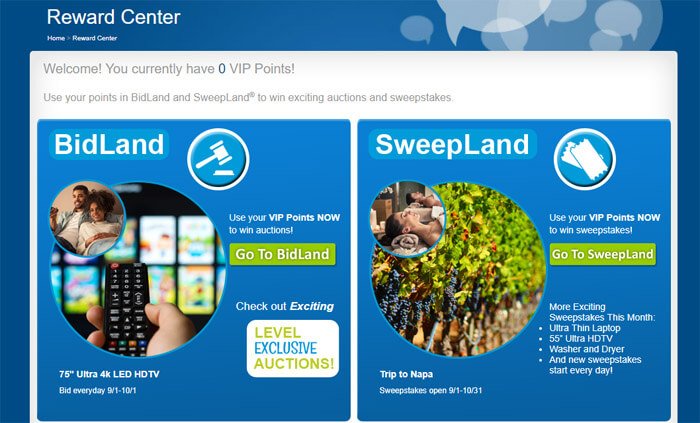 So there are pretty much two different types of rewards that you can spend your points on… and BOTH of them are a contest/sweepstakes. Yes, you might be able to buy some awesome stuff in the auction, for cheap… maybe.
But let's be honest, people. This is a game. This is like a social media game that you can win prizes with. This isn't a side hustle. This is not a platform that you will be able to use to actually make some side-cash.
Sweepstakes and auctions are cool if you enjoy taking surveys and want some prizes… but I will be honest here and say that this is not what I'm about.
If I am going to invest time into a side hustle, I need consistency. I need to know that my time invested is going to equal out to some kind of payout that I can either use to make my life better—or reinvest in another side hustle.
With that being said, I felt like this was a pretty cut-and-dry case.
My Personal Thoughts About The VIP Voice Survey Website
First, let's start with the good points.
The website looked good. And it seems to have a pretty good reputation online. It appears in a lot of lists of survey sites that pay, so it must be pretty big and have at least enough visibility to make it popular.
I also like how the site was developed. It looked good, and I was pretty happy that it did such a good job of describing the entire process behind how it worked.
But this is pretty much where the downsides began to show up.
My first complaint about this site was the weird confusion surrounding the sign-up process. At first when I tried to sign up, it told me that they were not taking new members. But then, it acted as if I HAD been able to sign up. But then, instead of allowing me to continue (or just telling me that my status could not progress until they were accepting members), they started to just put up error screens.
I mean, I am not sure if this was a technical glitch, or if it was how things usually go down… but either way, it was not a very productive way to accomplish whatever they were trying to accomplish.
But even that was not as bad, in my opinion, as the rewards system.
According to how I understood it, there were only two real options for rewards. You could take part in auctions, or you could enter sweepstakes.
Neither guarantee that you are going to get what you want for your points… and both require considerably more effort to get your points traded in than a simple reward system.
So yeah. I was not a fan of this site at all. If you just want to take surveys for fun, and earn points that you can then use to try to buy prizes, then this site may appeal to you.
But if you are wanting a side hustle that you can use to earn extra cash on a consistent, flexible basis… then I would probably just skip VIP Voice and go for a site that has more consistency to offer.
Our Final Thoughts About The VIP Voice Survey Site
Should you register and use it to make extra money?
The VIP Voice Survey Website Review
To be completely honest, doing online surveys will never earn more than minimum wage. In fact, most people rarely earn more than $1-$3 per hour, if they are lucky enough to get a payout.
If you want to legit make money online you need to invest time into building a website. Earn passive income through affiliate links & advertising revenue. Rather than spend an hour trying to answer boring questions, build a real web property that you can earn monthly income from.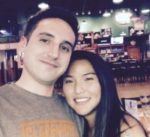 Nathaniell
What's up ladies and dudes! Great to finally meet you, and I hope you enjoyed this post. My name is Nathaniell and I'm the owner of One More Cup of Coffee. I started my first online business in 2010 promoting computer software and now I help newbies start their own businesses. Sign up for my #1 recommended training course and learn how to start your business for FREE!