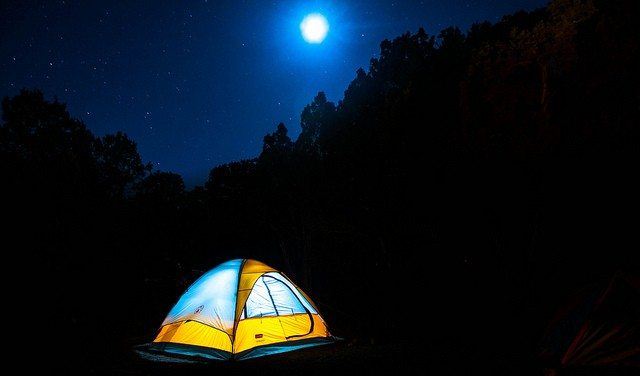 Affiliate Programs, Keyword Lists, and Niche Research for Camping
Camping is a pretty broad niche, so for this list of camping affiliate programs and related keywords, I'm going to be talking about a specific kind. You might call it the "typical" camping experience: hiking boots, tents, rain gear, camp fires, etc.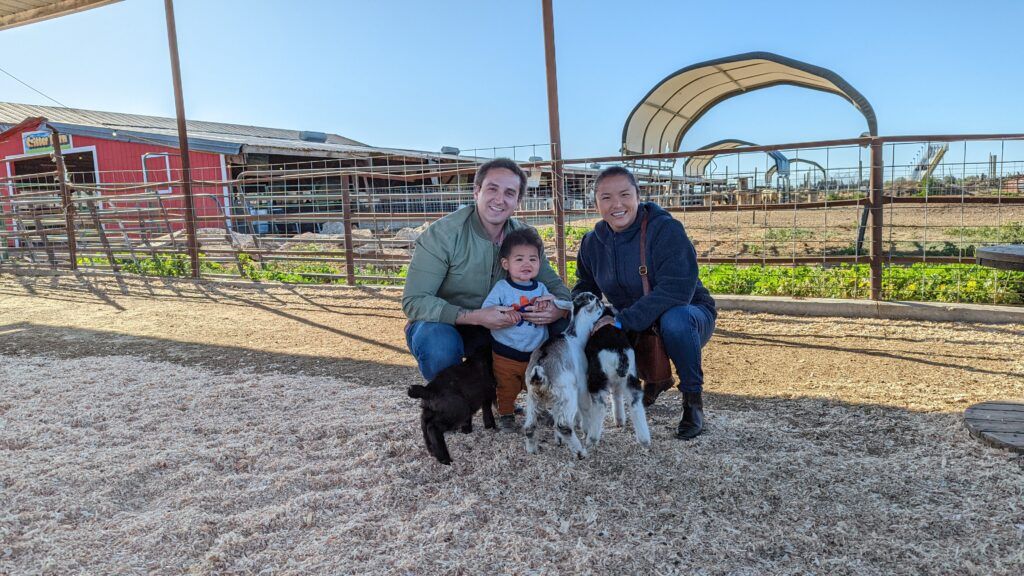 Are You Ready To Work Your Ass Off to Earn Your Lifestyle?
Are you tired of the daily grind? With a laptop and an internet connection I built a small website to generate income, and my life completely changed. Let me show you exactly how I've been doing it for more than 13 years.
I'll discuss related sub categories later on in the post, but I just wanted to set you up with some appropriate expectations.

Unfortunately, camping seems to be on a downward trend over the past few years, but always experiences a summer spike, peaking in July.
However, related activities are not necessarily in a downtrend. Hiking looks like it's making a comeback.

Family activities and the outdoors are not going anywhere, anytime soon, and improvements to gear means that it's more people. I'll talk more about the potential of this niche below. Despite the downtrend in interest in the topic, there will always be niche markets to get into, and if you are passionate about it, money can be made anywhere online. It's always possible to put your own spin on it and build a brand based on YOU. Good examples would be camping + technology, camping with disabilities, camping for city slickers, and so on.
Top 3 Camping Affiliate Programs
My Thoughts
I didn't find many exciting opportunities within this niche (at least not yet). The camping affiliate programs were pretty standard, ie 5%-12% commissions, 30-120 day cookies, and physical products being sold. I looked for some digital guides, but couldn't find any. Maybe that's an opportunity for you to write one! I think "Camping Activities for Families" could be an interesting book to write and sell.
For physical goods at the programs listed below, consider going for high ticket items. Canada Goose jackets are are $800+ dollars. Tents can get pricey, as well as newer "ultra lite" gear. The most interesting affiliate program listed below is probably Lower Gear, but that means you'd probably have to build your site around the idea of group camping activities which kind of boxes you in to that particular niche.
REI
Signup URL: rei.com/affiliates
Focus: camping apparel, camping gear, traveling, outdoor sports including hiking, running, paddling, snow,
Commissions: 5%, 120 day cookie
Comments: REI is a hugely trusted brand in this industry. They not only have high quality goods, but are known for their customer satisfaction policies. Two more good points about this program are that customers are loyal, and there are regular deals/specials to promote.
Camp Saver
Signup URL: campsaver.com/affiliates
Focus: camping apparel, camping gear, outdoor sports including climbing, running, snow sports, hiking
Commissions: 10%, 120 day cookie
Comments: Camp Saver has a variety of brand name goods available on their website. They have gear for climbing, running, snow sports, hiking, and of course apparel. Their affiliate page emphasizes that you'll have an active affiliate manager, which can be nice. They usually have a lot of experience with what works in the niche, and it can be a pain to have an unresponsive affiliate manager when someone comes up.
10% is more than most for affiliate programs dealing with physical goods. As you can see from REI above, 5% is pretty standard.
Lower Gear
Comments: This is an interesting program and unique from the others in that it's a camping gear rental service. This probably means your target audience is going to be different as well.
Rather than target individual people, we are going to be look for groups and organizations, i.e. folks that simply to not want to own the gear for whatever reason. A scout troop, a school trip, or a group of friends doing something new. 12% is not a bad deal!
Other Affiliate Programs
Camp Half Price
RV camping focus
10% commissions
Woodalls
campground finder
15% commissions
never heard of Link Connector
Camping World
6% commissions
linkshare
wider range of products, bikes, grills, rv, family camping, ATV, motorcycle
Is a popular website. Came up several times in my keyword searches.
Gear X
8% commission, 120 day cookie
Active affiliate manager
Outdoor gear (snow sports, climbing, biking, paddling, camping)
The North Face
5-9% Commission, 21 day cookie, monthly payout
Apparel focused, exclusive offers, trusted brand
Back Country
variety of brands, gear + clothes focused
4-12% commission, 30 day cookie
Sportsman Guide
hunting/fishing/camping
Includes 365 outdoor wear + truck monkey
Bass Pro Shops
5% Commissions
lots of gear, supplies, etc
OMC Gear
8% commissions, 60 day cookie
This one came personally recommended by a friend in the camping gear niche
Sierra Trading Post
5%-10% commissions
Another that was recommend by someone in the camping gear niche
Camping Keywords Breakdown
Top 10+ Low Competition Keywords (Searches/QSR)
camp horse riding (72/0)
essential gear camping baby (40/0)
plan camping trip friends (48/0)
plants you can eat woods (48/0)
use dry ice cooler camping (104/0)
backyard camping activities kids (24/0)
best mosquito repellent dogs (144/1)
camping charge phones (72/1)
camping beds babies (40/1)
battery powered stocks heat (40/3)
hiking gps comparisons (8/6)
camping solar chargers (32/19)
What's QSR?
Top 10 High Traffic Keywords (Searches/QSR)
camping water filter (394785/190)
hiking boots for women (7777/158)
2 person tent (4135/148)
play tents kids (2683/121)
large family camping tent (1215/136)
rv camping accessories (1022/92)
natural mosquito repellent recipe (862/93)
campfire cooking recipes (765/171)
motorcycle camping gear (699/1173)
kids camping gear (676/165)
Why Is This Different From Google's Number?
Though Google's Keyword Tool has improved in recent years, it still gives inflated (inaccurate) traffic numbers. The keyword tool I use takes data from a variety of search engines, not just Google. Remember that Bing + Yahoo own 30% of the search market.
Other Great Keywords (high traffic, low competition)
women's hiking boots
best hiking gps app iphone
men's hiking boots
boy scout camping gear
how many calories do I burn hiking
6 person tent
portable water filter
light hiking boots
hiking camping gear
camping cooking utensils
mosquito repellent dogs
camping water purifiers
used camping gear
camping gear checklist
women waterproof hiking boots
winter camping gear
boy scout camping gear
lightweight camping gear
ultralight camping gear
backpacking water filters
family cabin tents
vintage hiking boots
dog camping gear
camping gear women
natural remedies mosquito repellent
crank cell phone charger
camping baby high chair
hiking trail boots
best family tents review
how many calories do i burn hiking
camping beds babies
best hiking gps handheld
hiking gps watches
camping solar chargers
camping usb charger
camping baby swing
dry ice cooler camping safe
indoor camping activities kids
ideas campground activities
9 volt heated socks
Affiliate Marketing Action Plan For The Camping Niche
The best case scenario is going to be if you actually enjoy the outdoors and regularly go on trips. This means you'll have an opportunity to test gear, learn tricks to show off, make tutorial, do video, take unique pictures, and do stuff that can really build your own online brand.
If that's not you, you'll still have tons of content available to you. There are many places online where you can acquire free-use images (like Flikr Creative Commons), and YouTube is a treasure trove of video creators who love camping. Brands like REI will probably have their own YouTube channel as well. Most vids are standard license, which means you can embed all of this content in your website and use it to engage with your visitors.
As I mentioned above, camping is pretty broad. After doing research on this niche, I probably wouldn't create a general "camping" website. I'd put a spin on it like "camping alone/wilderness survival", "family camping", or "day hiking". Here are some sub niches which could serve as a way to narrow down your camping website or could be used as their own niche.
Sub Niches
survival
hunting
fishing
edible plants (mushroom picking, herbs)
RV camping
family camping
camping with kids
camping with babies
camping alone
winter camping
day hiking
camping high/low tech
mountain climbing
surveying
map making
bird watching
local animal species
camp traveling
down shifting
getting off the grid
beach camping
Need Extra Help?
Have you already started your niche website yet and just looking for affiliate programs, or are you just in the research phase?
The reason I ask is because I actually teach people how to build successful niche websites. I have a few sites of my own, in a variety of niches, but most of my day is spent helping people build their own sites about things they love.
If camping (or one of this sub niches) is your thing, I could probably help you create an awesome authority site and earn income from it.
The main training I recommend to get started (or boost your current campaigns) is in this progrma. It's the internet marketing training center where I learned how to build my first site.
If you are member of the website and sign up through my link, I offer my personal, 1-on-1 support for free. No extra charge. Yes, a full time, successful, internet marketer will help you for free and all you need to do is sign up for some training.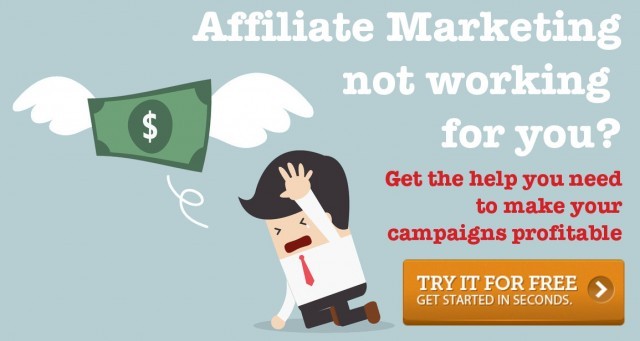 ---
Have any questions about the camping niche?
Want to offer some advice?
What do you think about the potential for this niche?
Leave me a note in the comments and I'll get back to you!
photo credit: amalakar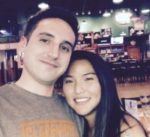 Nathaniell
What's up ladies and dudes! Great to finally meet you, and I hope you enjoyed this post. My name is Nathaniell and I'm the owner of One More Cup of Coffee. I started my first online business in 2010 promoting computer software and now I help newbies start their own businesses. Sign up for my #1 recommended training course and learn how to start your business for FREE!