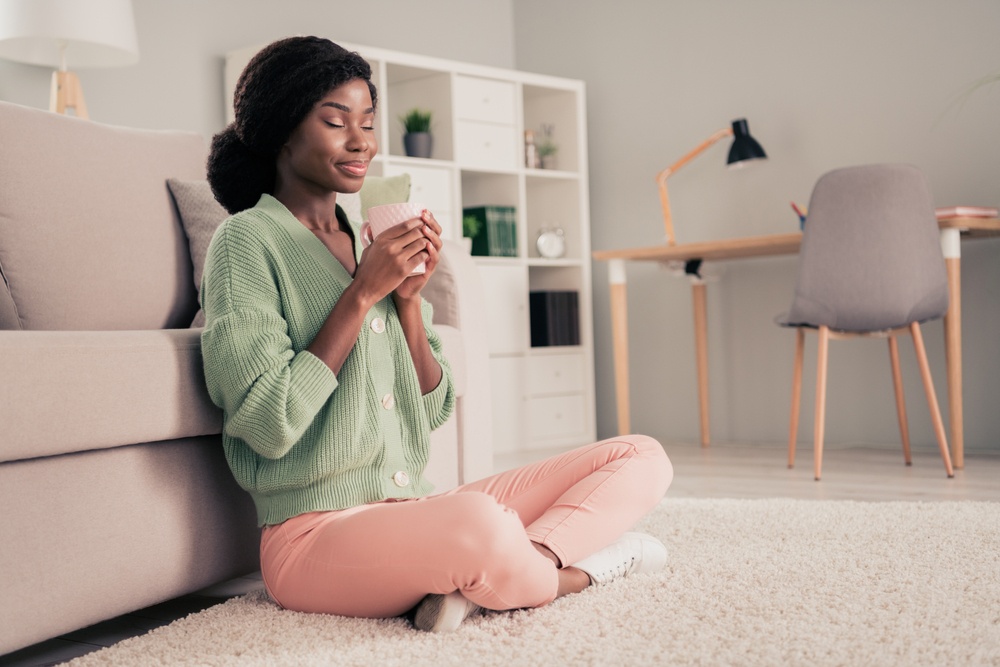 Tea remains the main drink of choice for many people across the world. The market for it has been growing steadily, with newcomers arriving all the time. It's interesting to follow the development of this sector, as many new companies keep coming up with unique branding styles and other features that set them apart from the competition. The coffee market is similar, but it can be argued that tea companies usually push even more with creative twists on their presentation.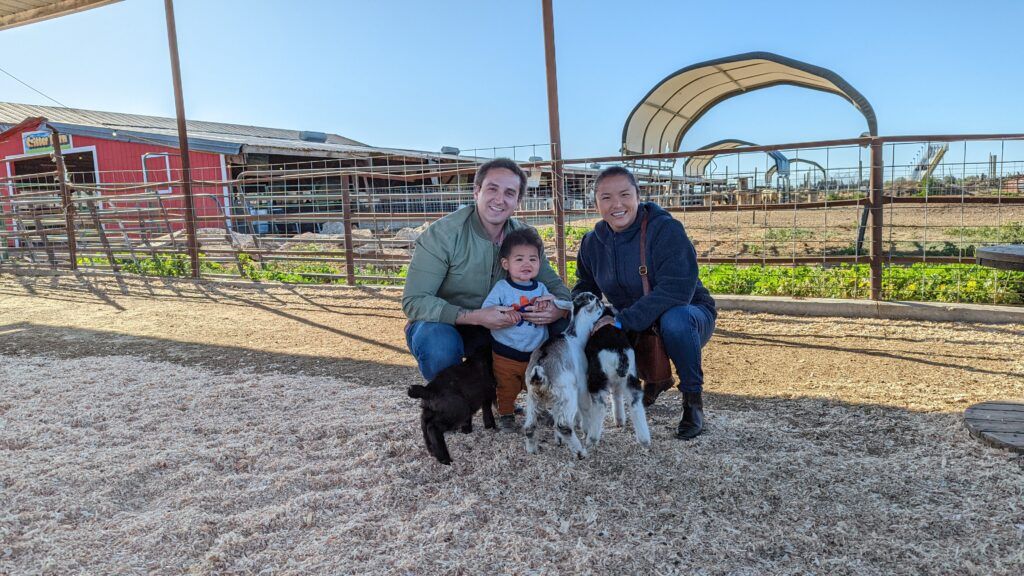 Are You Ready To Work Your Ass Off to Earn Your Lifestyle?
Are you tired of the daily grind? With a laptop and an internet connection I built a small website to generate income, and my life completely changed. Let me show you exactly how I've been doing it for more than 13 years.
It should be no surprise to see a huge diversity of Black-owned tea companies, with many of them going above and beyond to stand out from the competition and offer something special.
11 Black-Owned Tea Companies
Want to check out some Black-owned tea companies but don't know where to start? Then this guide is for you. There are plenty of companies worth checking out, and the huge variety on this market makes it impossible to cover all fronts. But the list below should be a good starting point if you're looking for a refreshing cup of tea made with love!
1. Sis Got Tea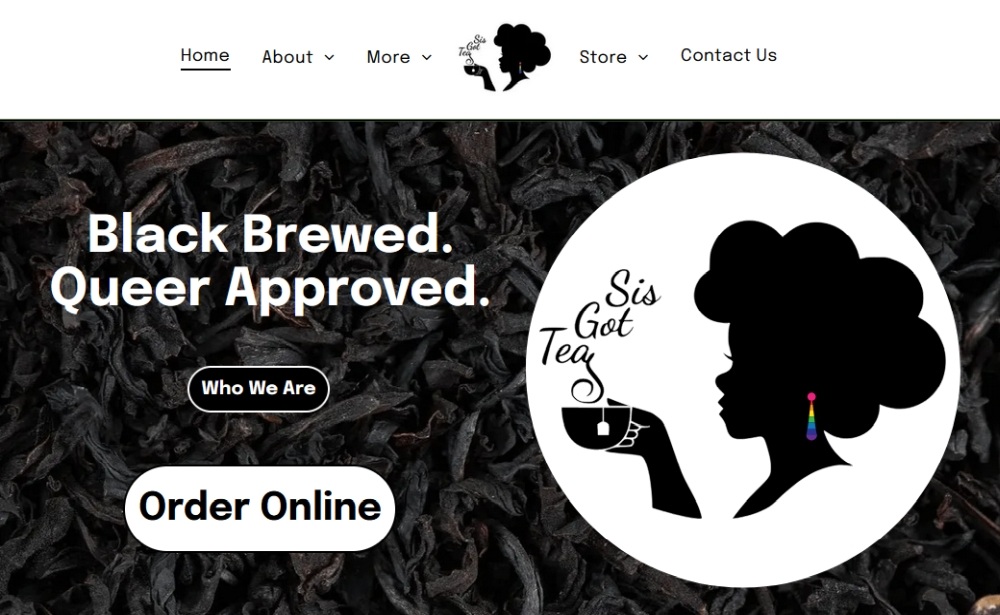 Founded in Louisville, Sis Got Tea is not only a Black-owned company, but also woman- and LGBTQ-owned. The people behind Sis Got Tea pay special attention to the issues surrounding these communities and do their best to participate in fundraisers and other awareness events.
Recently, they've been trying to raise funds for their own physical location in their hometown. The idea goes beyond providing a place to sit down and grab a cup of tea – they want to bring the local community together through something everyone enjoys. And judging by the support they've already received, it's clear that many people are aligned with them on that vision and will be happy to see the idea succeed in the long run.
2. Steep & Sip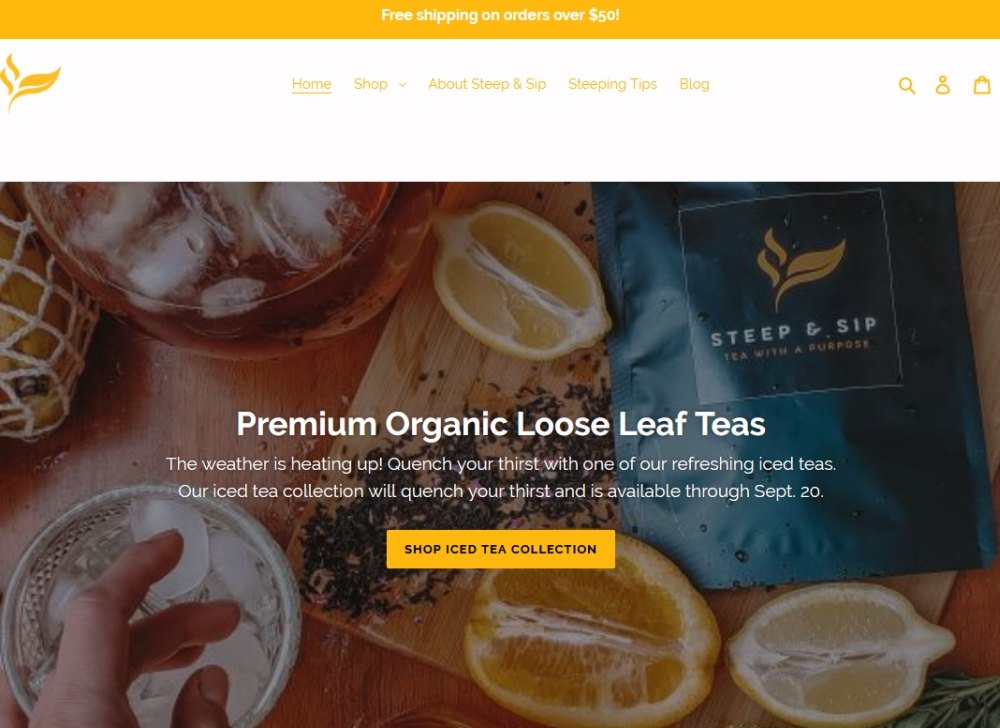 Steep & Sip was founded on the idea of helping its customers care for themselves by promoting a healthy lifestyle, reaping the benefits of natural herbs. The company offers multiple blends, all of which have been carefully picked to ensure that they not only taste well, but also contribute to your wellbeing through their various ingredients.
Some of the flavors offered by Steep & Sip are traditional, like Chamomile and Chai, but the company also offers some more unique blends like Allergy Assassin and Dreamer, developed to address specific problems.
In addition, the company is very active on the mental health front. The people behind Steep & Sip frequently go out of their way to educate their customers about different ways to treat not just the body, but the soul as well.
3. MentaliTEAS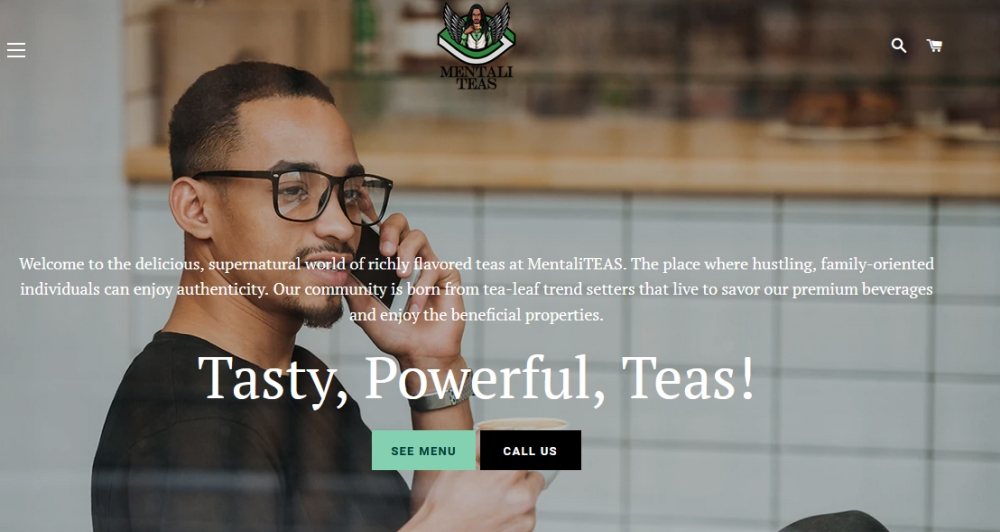 When MentaliTEAS entered the market, its owners wanted to support the local community through a business model that promotes connectivity and resource sharing. The company prioritizes local labor and suppliers for its products, working with farmers, technical experts, and other professionals to develop a selection that stands out.
As the name suggests, MentaliTEAS is also aimed at promoting spiritual well-being and improving the world as a whole. The company also pays close attention to opportunities for sharing its wealth with the local community.
One of the main pillars of MentaliTEAS' whole organization is the idea that everyone has something to contribute, be it on a local or global scale. Thus, the people behind MentaliTEA have been doing their best to not only make their own contributions, but also to help others around them do the same.
4. Hella Tea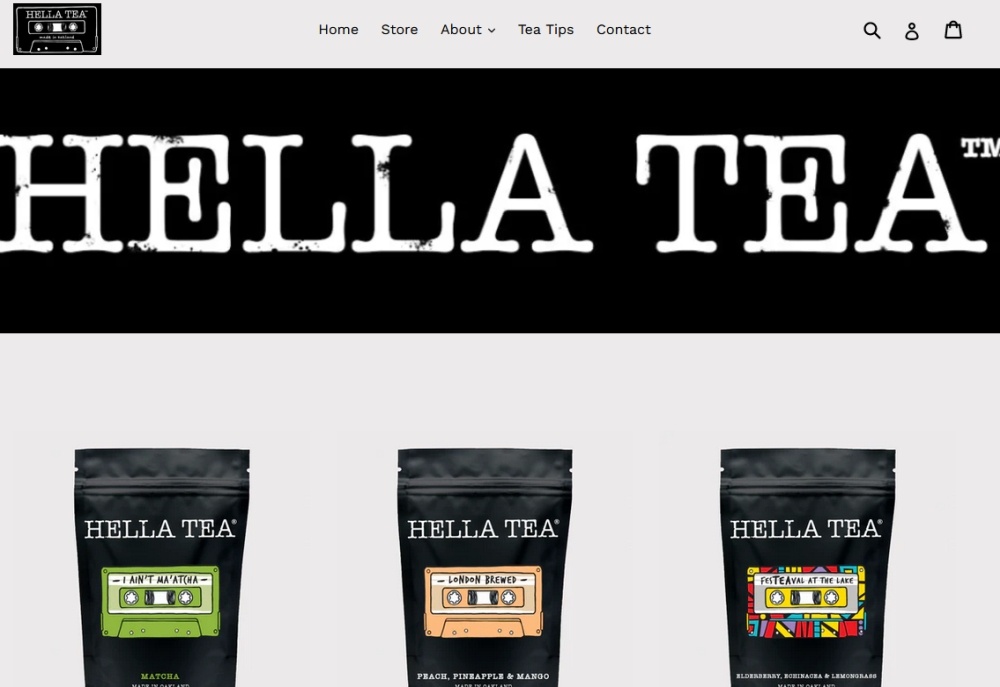 Hella Tea started its journey in Oakland, founded by a Black woman. The company has strong ties to the local hip-hop scene and attempts to promote it through its own products in various ways. The entire branding of Hella Tea revolves around that idea – from the name, to the old-school tape logo, and all the way to its connection with local artists and influencers.
The brand is well-known in the Bay Area and frequently engages the local community on various fronts. It entered the market at a time when tea was still not as popular on the local scene. That quickly changed though, and Hella Tea has been able to ride that wave of change with great success since then.
5. Teatopia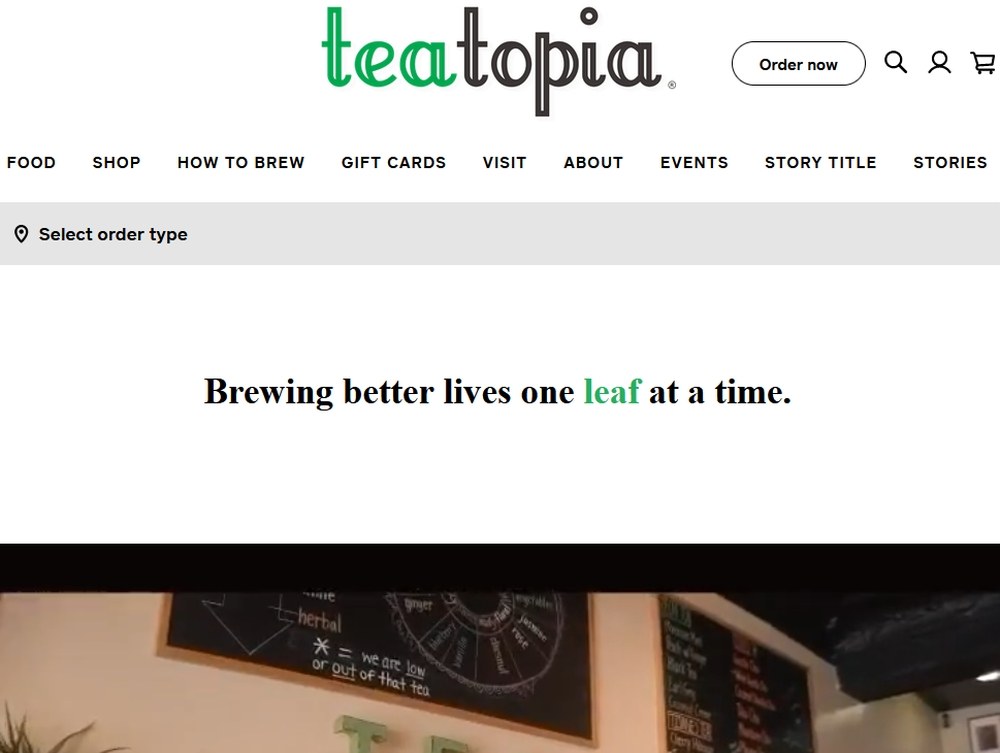 Teatopia opened its first shop in 2017 and was extensively covered by local media. According to founder Reginald Quarles, he faced some trouble trying to identify a suitable location for his business, exploring many different opportunities in his local area until eventually coming across a spot formerly occupied by The Little Dipper sandwich shop.
The place already had a history with the locals, and since Reginald himself was a well-known figure in the community, it made perfect sense to set up shop there.
The brand has an extensive selection of more than 40 different blends, some imported from exotic locations all across the world. Reginald has been experimenting with many unique twists on the standard formula, blending vanilla, chocolate, black tea, and various other ingredients into amazing beverages. This experimentation has helped him establish a solid presence on the local market, eventually spreading even further.
6. Shari's Tea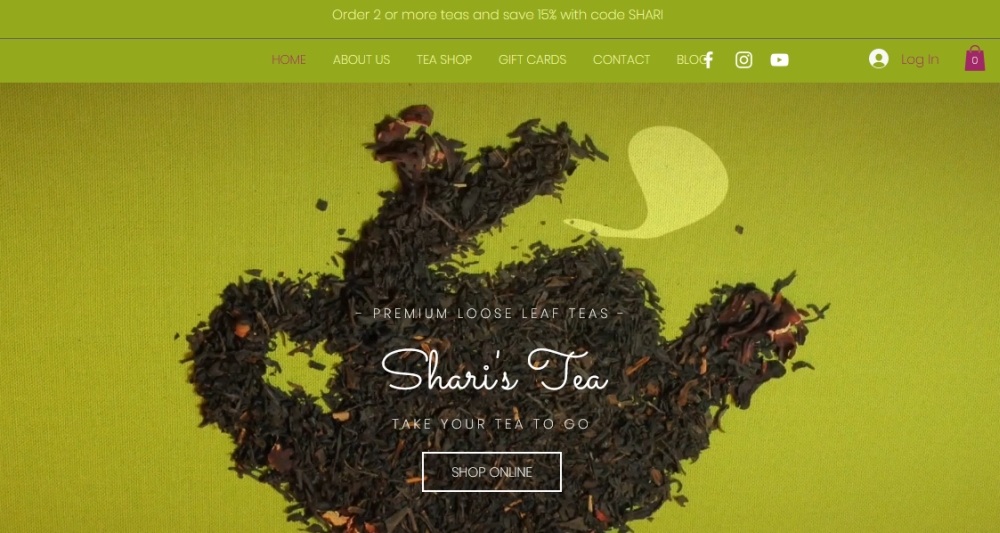 Shari's Tea was the idea of someone with a surprising background. After working as a tax attorney and airline executive, Shari eventually decided to follow her passion for exquisite teas and founded her company with the intention of providing a special product for people who, much like her, were always on the go.
It didn't take long for people to notice the unique offer, and Shari's Tea attracted many followers since its inception in 2019. Today, the company enjoys a lot of success not only with its tea, but also its branded products and Tea To Go kits.
Shari's main vision was to provide people with a way to make great tea on the go, and she's poured a lot of effort into making that happen. To her, it's not just about the tea itself, but rather the journey behind each cup and the different environments in which her products are consumed.
7. Drink Our Hi-G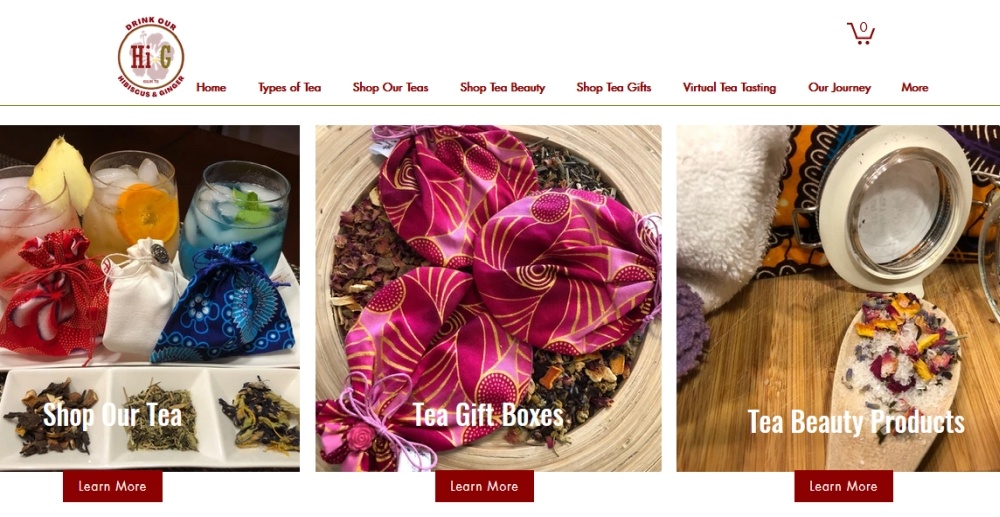 Drink Our Hi-G was born out of a passion for promoting a healthy lifestyle and wellness. The company's founder was an avid fan of the beverage while she was still in college, relying on a cup of tea to get her through pretty much every challenging moment. Whether it was a tough exam, a week full of assignments, or just trying to unwind after a long day, tea has always had a permanent presence in her life.
The company's product line is focused on healthy teas, aiming to prevent various diseases and relieving symptoms. All products are based on thorough market evaluation and discussion with specialists.
Drink Our Hi-G offers not only teas, but various herbs and spices as well. If you're looking for something to give you a fresh boost at the start of the day while also helping you combat various health problems, that's a great place to start.
8. Cup'ital Tea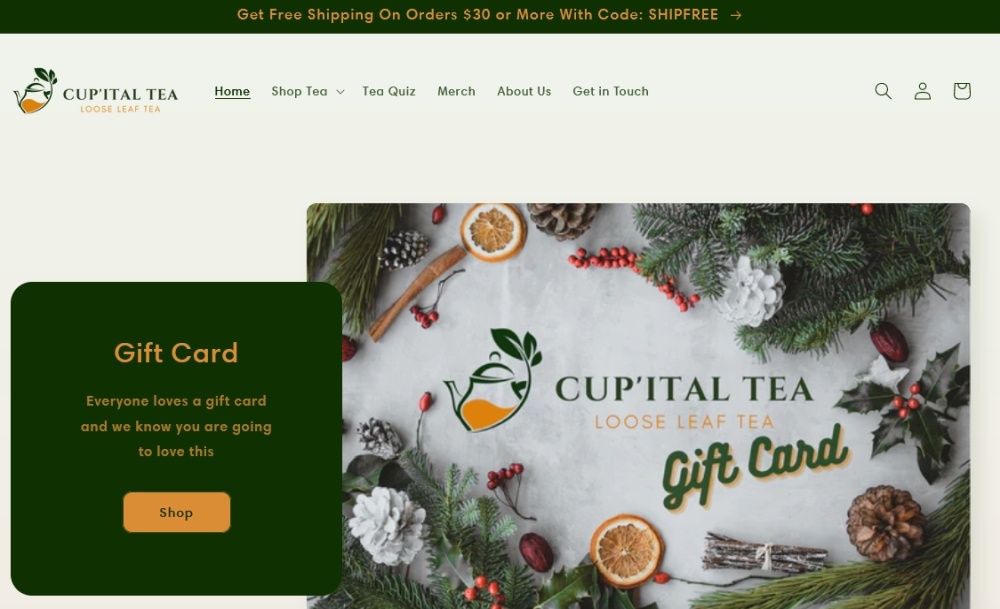 Another brand proudly owned by a Black woman, Cup'ital Tea focuses on loose-leaf tea and herbal blends. The people behind the company have been regularly exploring the different ways tea benefits the body, offering a selection of blends that focus on natural, healthy ingredients.
Something that sets Cup'ital Tea apart from its competition is the fact that its products are very minimalistic in terms of added flavorings and other similar ingredients. It's all about the tea itself, and Cup'ital Tea offers its products at a remarkably low cost compared to many of its competitors.
Despite that, many fans of the brand continue to praise it for its high quality and attention to customer service. Cup'ital Tea has become the beverage of choice for people looking for a good balance between price and quality with no compromises.
9. Um'Licious Me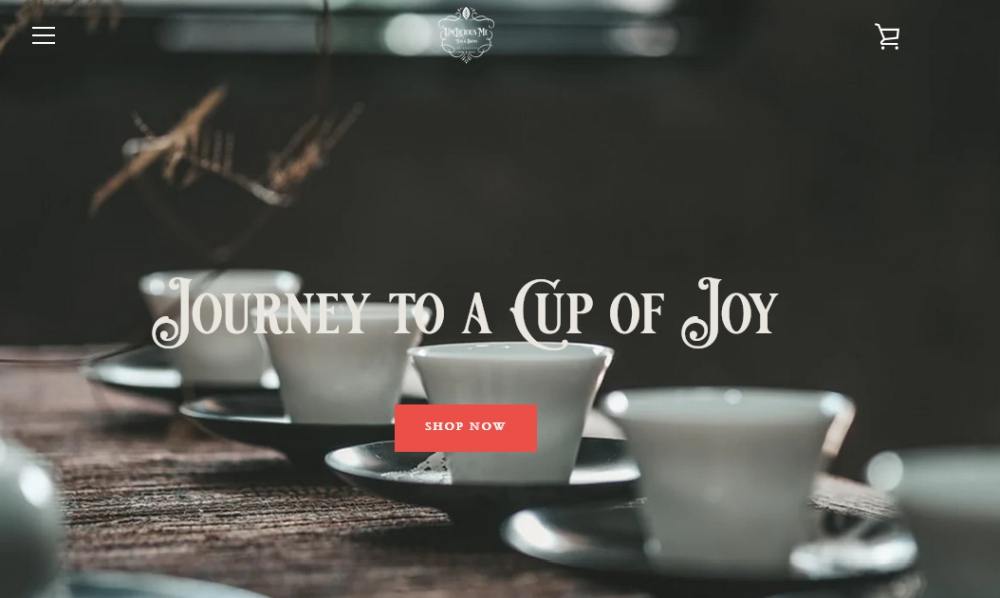 While Um'Licious Me offers both tea and coffee, the company is primarily focused on the former. Christina, the brand's founder, likes to reminisce on her journey through the world of tea over the years, experimenting with different ways of using it. Sometimes, she says, tea was more than a beverage – it was even a meal ingredient.
The company offers a small, but attractive selection of products, mostly focusing on flavored and herbal tea, as well as a herbal coffee blend. It also sells whole bean coffee, for those who like a stronger jumpstart at the start of the day. And according to Christina, new products are on the way all the time, as she keeps experimenting with new approaches to her favorite beverage behind the scenes.
10. Deeply Rooted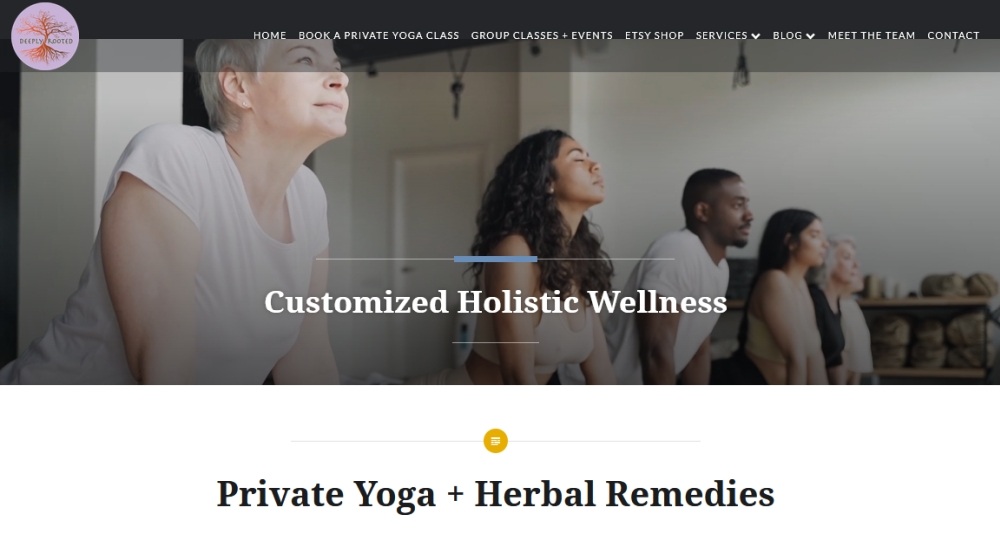 Founded by a trio with extensive experience in not only herbalism, but also yoga, meditation, nutrition, and personal training, it should be no surprise that Deeply Rooted is all about promoting health. Erica Rascon, the main person behind the brand, takes pride in her yoga background and intensive training.
She's spent more than a thousand hours teaching others, and is always on the lookout for new ways to promote better living to those around her.
This eventually led to the birth of Deeply Rooted, and the company managed to immediately attract an active following of people who share the same values. You won't find any unhealthy additives in these products. Deeply Rooted is all about natural products that help people live the best life they can. The brand is spread on multiple fronts, but its wellness teas remain a staple of its lineup.
11. Shantea Thyme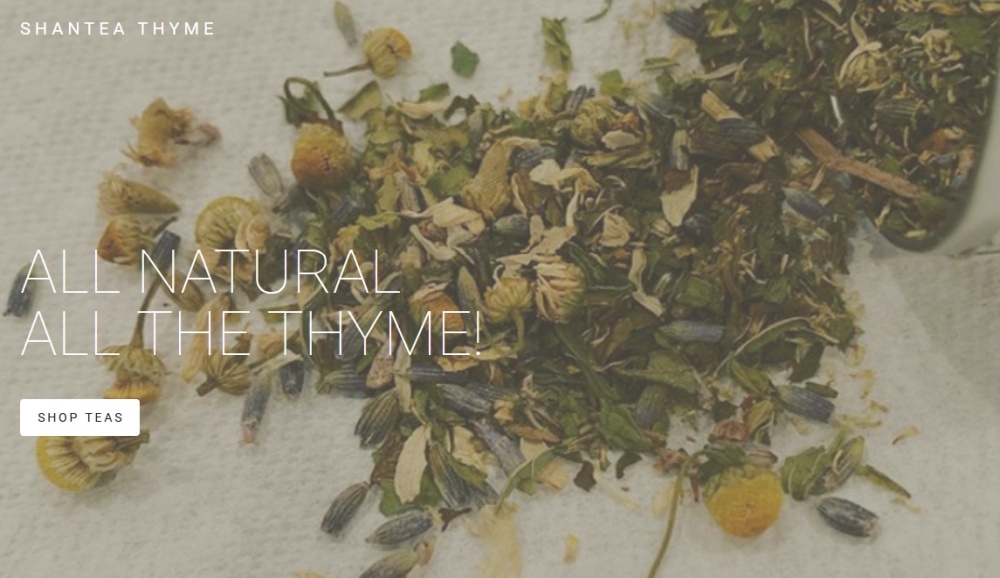 Mainly known for its specialty loose tea blends, Shantea Thyme offers much more than that to those willing to look. The company has only been around for five years, entering the market in 2017. Since then, it's expanded its lineup to include products from many different parts of the world, including well-known blends as well as more unique flavors that can only be found among its products.
Shantea Thyme's products offer a good balance between flavor and health benefits. There's something for everyone in there. No matter if you're looking for a refreshing cup to relax in the evening, or want to try something stronger that will give your body the extra push it needs, Shantea Thyme has a bit of everything.
Why Should You Support Black-Owned Tea Companies?
For many of the companies listed above, it's about more than just the tea itself. Many Black-owned tea companies actively engage in social events in support of local communities and minorities.
Some of the owners behind these brands have a history of activism themselves, while others have been doing their best to leverage their companies' presence on the market in a positive way.
Some of these companies also give their customers the opportunity to contribute towards various causes themselves, something which has not gone unnoticed in the right circles. If you want to do something to make the world a better place, while also getting a refreshing cup of tea as an added bonus, you're encouraged to go through that list and see if you can find local offers for some of those products.
And if you want to check out some other Black-owned beverages, try this selection of Black-owned whiskeys!
Frequently Asked Questions
Q: Is drinking tea a good way to improve my health?
A: Many types of tea have been linked to health benefits, especially when mixed with specific herbs and spices for an added effect. Keep in mind that tea is not actual medicine in the end. If you need treatment for a specific disease, you're much better off consulting your physician for an appropriate treatment course. Still, drinking the right tea can help strengthen your body, while also helping to stabilize your mind – which, in the end, can be just as important.
Q: Is flavored tea less healthy?
A: Flavored tea is commonly seen as a less healthy version of regular tea, but that doesn't necessarily have to be the case. It's all about the way flavor is added to the product and what else is mixed into it. Some of the companies above explicitly avoid flavored tea, but that doesn't mean you should keep away from it as well.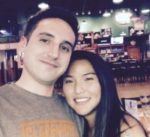 Nathaniell
What's up ladies and dudes! Great to finally meet you, and I hope you enjoyed this post. My name is Nathaniell and I'm the owner of One More Cup of Coffee. I started my first online business in 2010 promoting computer software and now I help newbies start their own businesses. Sign up for my #1 recommended training course and learn how to start your business for FREE!