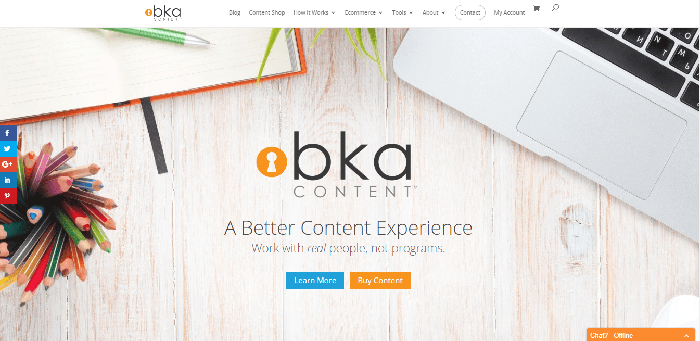 Introduction to BKA Content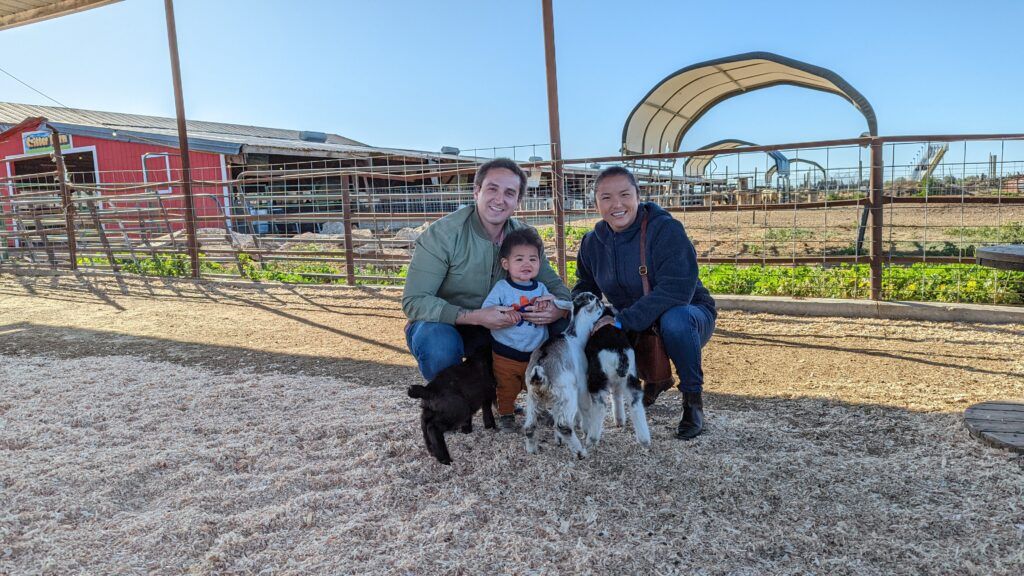 Are You Ready To Work Your Ass Off to Earn Your Lifestyle?
Are you tired of the daily grind? With a laptop and an internet connection I built a small website to generate income, and my life completely changed. Let me show you exactly how I've been doing it for more than 13 years.
You won't find impressive design work at BKA Content. The opening page has one big pretty picture and rows of text about the site's content strategy, but nothing stands out and there is little art to liven up the content.
And the actual content pushes its content written by humans – and not some sort of AI. I can't say that's the best selling point.
I didn't get paying work yet as a freelance writer. My application is still going through.
Updates will be added later, but here is a look at my journey thus far.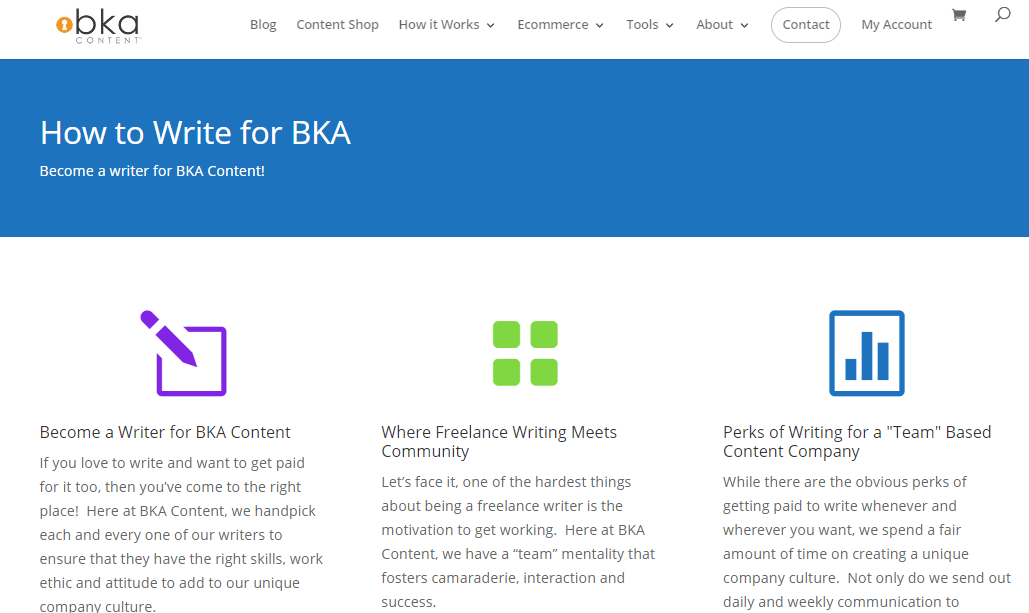 Getting Started with BKA Content
There's no obvious place for writers looking for paid work to apply. After some digging, a link labeled "Write for BKA" was found at the bottom of the page. This led to a page with a number of text blocks about writer requirements including:
Must be a U.S. Citizen
Must have Microsoft Word
Must have Internet access
Must have a Gmail email account (as opposed to a Gmail Facebook page perhaps?)
Must be able to write 2,000 words a page per week
Must have a PayPal account
Must have a firm grasp of English grammar, punctuation and spelling
Must be at a college writing level
Must be able to meet deadlines
BKA Content talks about the team approach to writing and its contact system to makes sure its writers are part of the fold. The aim is to promote a welcoming environment to help combat thing like "writer block."
The next step is to fill out some general information such as:
Do live in the United States?
Can you handle writing 2,000 words a week?
Do you mind providing 2 350-word samples of work?
Then it's time to take a 22 question grammar test, which one must get 80 percent or higher to move to the next level of the sign-up page.
The test is pretty tough and passing it is not a foregone conclusion. In fact, I didn't pass the first time but I can take the test again in three months, according to the site.
Or, I could cheat and take the test the next day using another email address. I took the second option and passed the test.
From there, prospective writers needed to complete a writing test. It calls for a 350-word sample article based on keywords including, travel agent, cooking classes, storage solutions, personal assistant, financial advisor, beauty tricks, bounce house, and resume tips.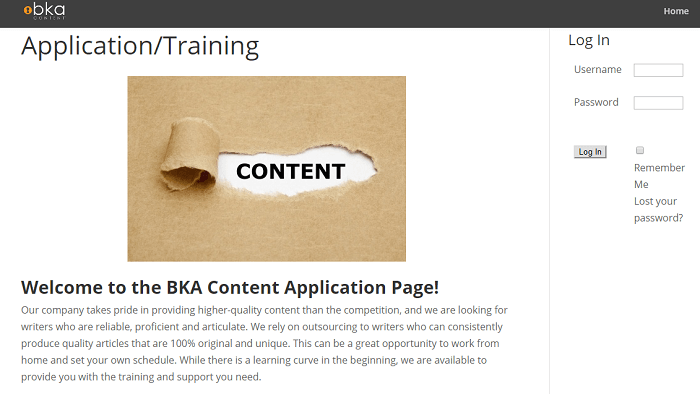 It's not enough to just write a sample. One must also adhere to strict guidelines from three pages of "training." It has demand things like, "the article must have the keywords exactly three times" and the final draft must be in Word form. These guidelines are in a pink box (a predestined pink slip?) which stands out as a warning. Not very welcoming, but gets the point across.
In all, it took about two hours to get everything done. It was the most work I've faced to join a content mill.
So was it all worth it?
Reviews of BKA Content
Reviewers consistently said that BKA content does not pay enough – about 1.3 cents a word in the beginning.
The company does get pretty good reviews when the pay is not the focus. For instance, the majority of reviewers said site editors have very good communication with writers. Many said the welcoming atmosphere made them feel like part of a team, which makes up for lower pay.
Speaking of communication, BKA Content staff answered the majority of reviews posted in Glassdoor.com. It's not something seen by staff at most content mills. And, the fact that there are a lot of positive reviews on Glassdoor.com. The site serves a barometer of sorts for the success of a content mill.
Others say even the pay isn't bad once freelance writers get a handle on the guidelines. One reviewer said making $18 to $20 an hour is "easily" possible. Other reviewers said the pay could rise to 5 cents a word, but the guidelines can be finicky and research too heavy to make working here profitable.
In the beginning, reviewers said they earned about $5 an hour.
It was also said that BKA Content requires 10 500-word articles a month, though this could not be verified as I am yet to be accepted. And there is a pretty in-depth and unpaid training period, according to reviewers. This too could not be verified.
Last finding… Reviewers said BKA Content has plenty of work.
History of BKA Content
The company was started in 2010. Its owners, the Secrist brothers, found content from foreign-based writers not up to par, in fact unintelligible. This wasn't good for SEO purposes.
The recession was another factor affecting BKA Content's genesis. One of the brothers, the younger Matt Secrist, graduated college education in tough economic times and the tight job market meant an entrepreneurial approach may be an advantage.
Combine the two and the BKA Content's predecessor BuyKeyWordArticles.com was born.
The Utah-based company grew to 100 employees by 2013 and the site had a growing number of corporate clients. Today, the "About Us" page is full of photos of staff basically having a jolly time, portraying the founders as good guys that like things like Star Wars and the NBA.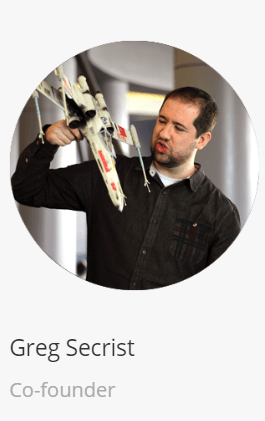 The slight trend toward goofiness belies the finicky nature of the strict guidelines for writers.
Getting Paid at BKA Content
Although I couldn't verify this, reviewers said payment is done every two weeks using PayPal.
Recommending BKA Content
This site is legitimate but tough.
Signing up is a bit daunting and the guidelines are a challenge, at least for me. The original sample I sent was up to par from my standpoint. But it was sent back because I missed a couple items specified in the pink-shaded guidelines.
I hope I am accepted by BKA Content. I am curious about the pay and I like the idea that things are a little harder here – not for the challenge so much. But the chance to work with a company that has strict guidelines is a good opportunity. I can learn and get better. That's a good thing.
Being accepted to BKA Content, according to one reviewer, means being accepted by a great site. In my opinion, this is true.
New freelance writers should give the site a try. True, they won't get rich. But acceptance means being part of an active community that has good writing at its roots.
If they could just get the marketing right.
As a writer, you have an in-demand talent that can be used to earn you TONS of money online. You can earn money freelance writing, for sure, but it's still just trading dollars for hours. Personally, I recommend starting your own website! Information is the currency of the internet, so why not leverage your talents to build yourself a serious online income! Learn how to create your own blog-style website and make money through advertising.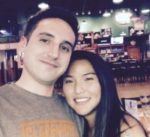 Nathaniell
What's up ladies and dudes! Great to finally meet you, and I hope you enjoyed this post. My name is Nathaniell and I'm the owner of One More Cup of Coffee. I started my first online business in 2010 promoting computer software and now I help newbies start their own businesses. Sign up for my #1 recommended training course and learn how to start your business for FREE!