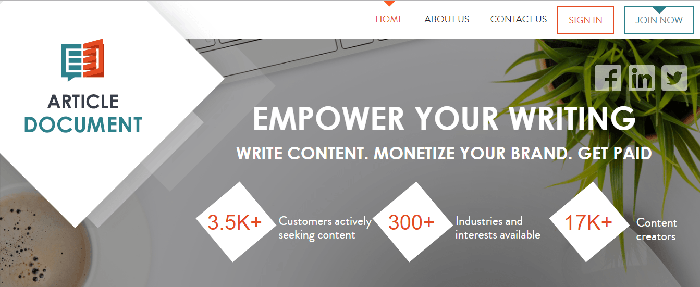 Introduction to Article Document
Website: articledocument.com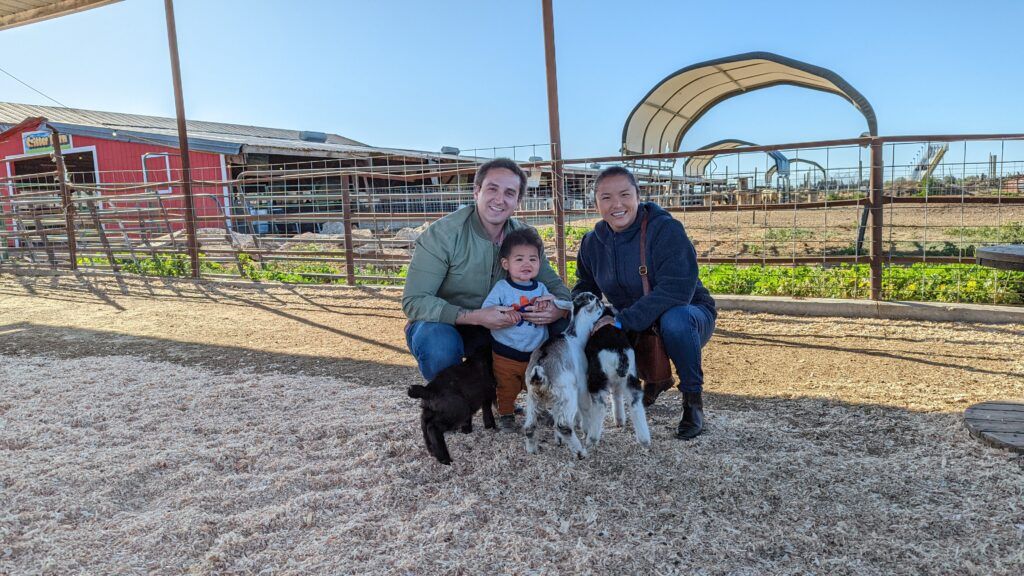 Are You Ready To Work Your Ass Off to Earn Your Lifestyle?
Are you tired of the daily grind? With a laptop and an internet connection I built a small website to generate income, and my life completely changed. Let me show you exactly how I've been doing it for more than 13 years.
The design of this site grabbed my attention.
Everything was bright and Art Deco-ish, a departure from the usual gray, drab design elements of your average content mill. There were diamonds, pentagons, and other shapes — more than the usual boxes framing items like headlines.
Even the pictures and graphics were more creative.
Article Document is aimed at experts that can write in depth about a number of fields. Thus the site needs to be a little more presentable to attract better, more knowledgeable freelancers looking for paying work.
Did I get paying work from Article Document? Not yet. This article will be updated assuming I am accepted.
Getting Started with Article Document

The "EMPOWER YOUR WRITING" title on the opening page is full of quick bursts of sentence touting the benefits of Article Document. A red "Join Now" button at the bottom leads freelance writers to a sign-up area.
The first choice is whether they are influencers or writers.
For the purposes of this review, the "writer" button is selected. I am not an influencer, just ask my children.
The next sign-up page asks for the basics like name and email, plus check-off boxes to indicate expertise in the following area:
Artificial Intelligence/Machine Learning
Business insurance
Corporate Banking
Cyber Security
Health Software
IT Industry – Cloud Computer
Manufacturing – Fabricated Products
Manufacturing – MRO
Manufacturing – Tool and Die
Marketing Automation and CRM
Medical Care
Personal Banking
Retirement Planning and Fiduciary
Software/Apps
Taxation
Wine and Spirits Manufacturing and Distribution
Selecting an expertise results in a list of questions meant to prove just that — expertise. They want short answers on these multi-question prompts, which require more than a Google search to answers.
One could do a Wikipedia-ish answer to the questions, but writing in depth about the facet of the subject area is what they call for in these prompts.
Needless to say, the folks at Article Document are looking for pretty specific individuals with authoritative knowledge on certain subjects.
In my opinion, the site would be out of reach of many freelance writers looking for paying work, including me. I'm too general.
Still. I gave it a shot.
Assuming one does answer the question, Article Document requests other items like a resume, confirmation of where you are writing from (U.S. or another country), some disclosures, Paypal account information, and a signed W-9.
Landing Jobs at Article Document
I answered some questions in the "Retirement Planning and Fiduciary" category as I have some experience in the field. I wanted to see if I could be accepted and thus fool them on the expertise front.
It took about 45 minutes to complete the sign-up section. In three days I should receive an approval or denial to my application.
This allowed time to do a little more research on the site.
Reviews of Account Document
Most of the reviewers said they were happy with Account Document. They were pleased with the rate of pay, the ease of signing up to the site (really?), and helpful editors.
The site also took to heart online criticism, which in the past was apparently pretty drab according to at least one reviewer. This resulted in the current design that, in my opinion, is far above many of Article Document's peers.
But, reviewers were also wary of the changes that have taken place at Article Document over the past couple of years. This included more stringent sign-up thresholds, such as having to write articles proving expertise in the subject areas of interest.
Reviewers complained of having to do work for no pay.
I think these concerns led to the current sign-up process of answering, in a few sentences, intense questions about a subject.
The reviews sort of died out the closer it got to 2018. This indicated to me something changed
An indication was the increasing difficulty of signing up for Account Document, which was apparently done with ease a few years ago. Now there are the subject-area questions that weren't there before, based on earlier reviews.
About Article Document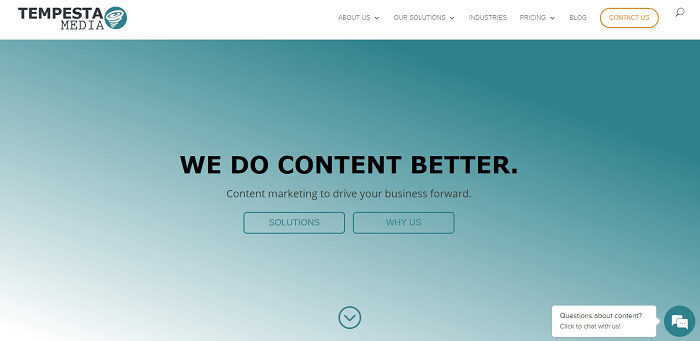 This site is owned by Chicago-based Tempesta Media. Content by its Article Document writers is pushed on the mothership site, which says it develops content for 200 industries.
Tempesta Media is the sales arm and writers would not immediately go to the site to sign up for paying work.
But, there is a button labeled "WRITERS" if one finds oneself here. It brings prospective freelancers to the Article Document site.
How Article Document works
I wasn't hired (yet?) so preliminary information on how the site works are taken from the "About Us" page.
It says there are three types of writers it works with, including:
Bloggers, who will have a byline and have their content shared on the company's site.
Ghostwriters, who can accept paid assignments.
Influencers, who have their content shared on "revolutionary" social syndication.
Article Document also offers something called it Brand Value algorithm. It measures the "virality and success" of content produced by a writer and is exclusive to the site. Detailed are "real-time" stats like the number of clicks and shares produced by content.
The "About Us" page didn't give information on pay, however.
Recommending Article Document
Article Document is dedicated to the writer. The well-designed opening page is meant to attract writers and, in my opinion, does a good job of that.
The sign-up requirements are pretty simple – until the prospective writers are asked to prove expertise.
Anyone interested in the site needs to be an expert in at least one area, which can be a bit dispiriting since a lot of us freelancers like me who write on many subjects and do not have expertise in any one subject.
I am a writer. Writing is what I know.
A lot of reviewers still recommended Account Document to new freelancers. Although I haven't had a chance to experience this, they said the staff at the site are very helpful.
Reviewers say editors at the Article Document provide useful information and how to create that bridge connecting good writing and good information. They also say the editing is done in a respectful way that points out the good and suggestions to make weak areas better.
Relationships with editors result in better writing, according to some reviewers.
I am curious about this. I hope I get accepted to see how this works.
And, of course, I hope they pay well.
As a writer, you have an in-demand talent that can be used to earn you TONS of money online. You can earn money freelance writing, for sure, but it's still just trading dollars for hours. Personally, I recommend starting your own website! Information is the currency of the internet, so why not leverage your talents to build yourself a serious online income! Learn how to create your own blog-style website and make money through advertising.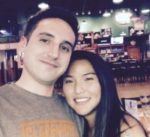 Nathaniell
What's up ladies and dudes! Great to finally meet you, and I hope you enjoyed this post. My name is Nathaniell and I'm the owner of One More Cup of Coffee. I started my first online business in 2010 promoting computer software and now I help newbies start their own businesses. Sign up for my #1 recommended training course and learn how to start your business for FREE!