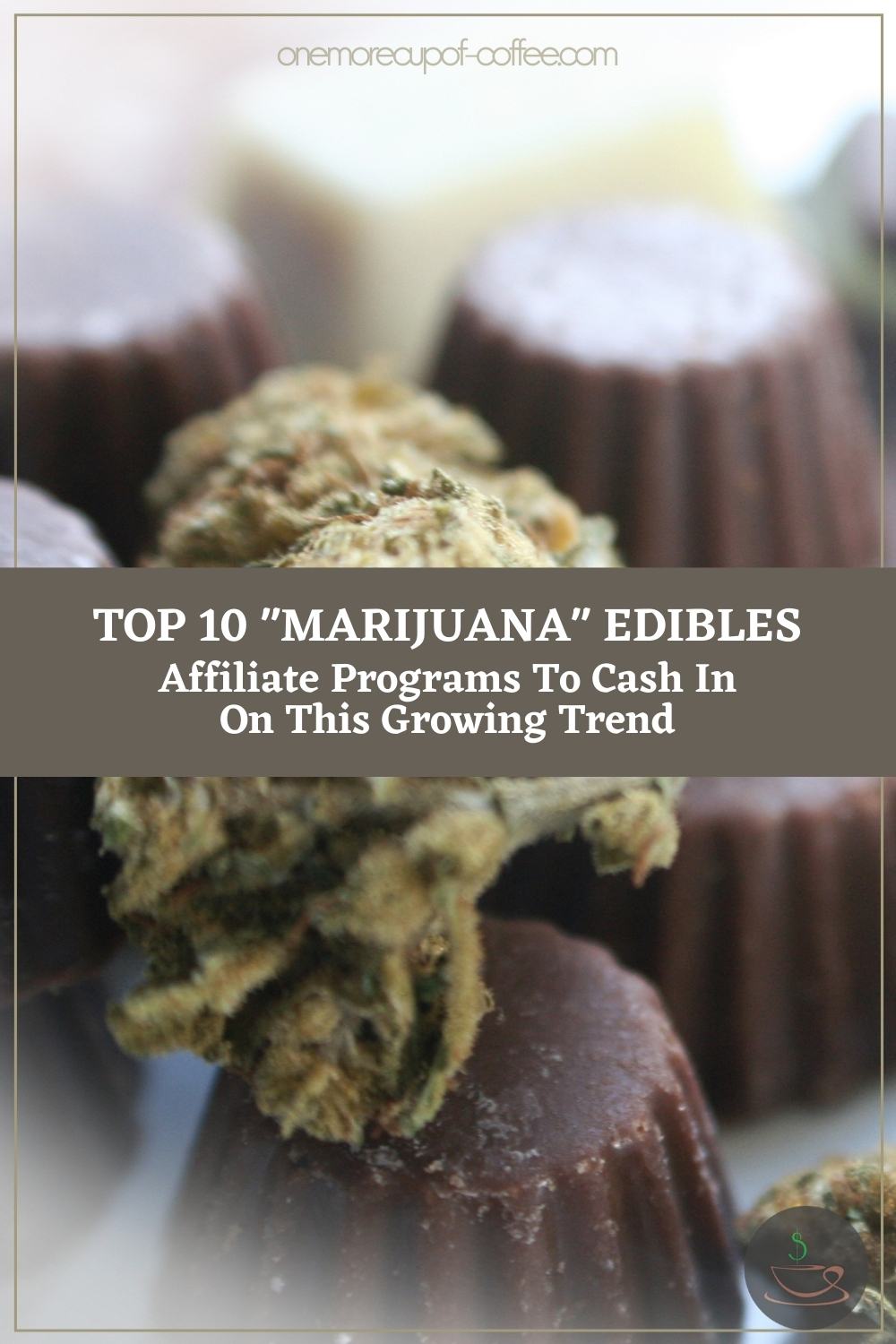 Do you ever get a craving for gummy worms? Marijuana laws are relaxing around the world, and gummies are many people's entry-point into the market since so few people smoke. Other edibles, such as popcorn, caramels, and chocolates can be made from these plants, too, but there's a difference between marijuana edibles and edibles made from hemp.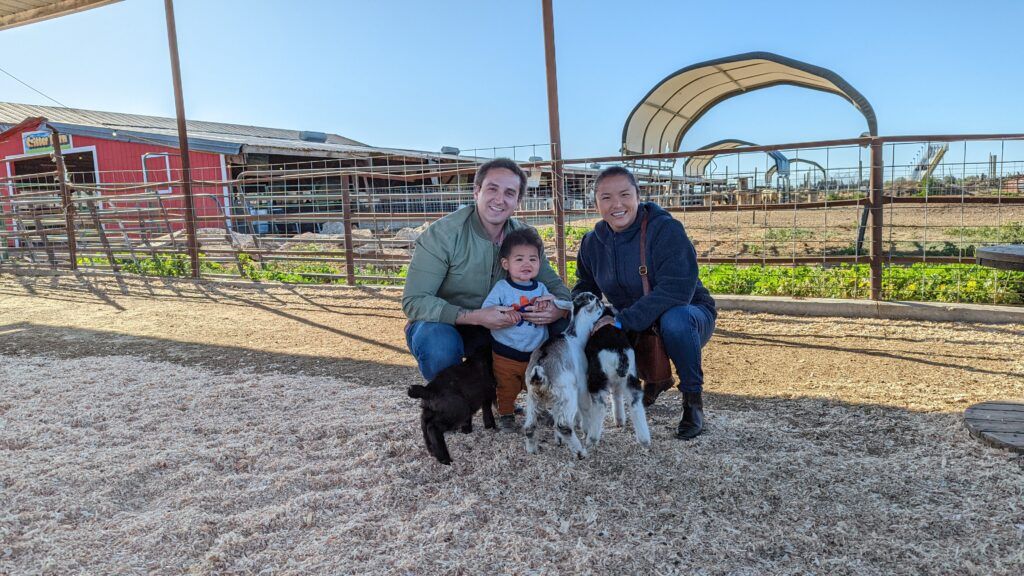 Are You Ready To Work Your Ass Off to Earn Your Lifestyle?
Are you tired of the daily grind? With a laptop and an internet connection I built a small website to generate income, and my life completely changed. Let me show you exactly how I've been doing it for more than 13 years.
Both marijuana and hemp come from the cannabis plant. The hemp plant contains less than 0.3% of tetrahydrocannabinol (THC), while the marijuana plant can contain up to 30%. Because of this, hemp edibles are legal across the nation, while marijuana edibles are only legal where marijuana is legal, too.
In spite of this, sales are booming. By 2025, the legalized marijuana industry itself is expected to reach $23 billion in sales. As part of that, the sales of marijuana edibles made with cannabidiol (CBD) oil from the marijuana plant are expanding, too. In 2018, the sales for CBD edibles were around half a million dollars, but it's projected to reach $1.8 billion by 2022.
If you're an affiliate marketer, it's easy to see that marijuana edibles have a great potential for bringing in affiliate income. Since it's NOT LEGAL to consume marijuana across the USA, there's currently no way to promote psychoactive gummies, tinctures, or the infamous brownies. There are no marijuana edibles affiliate programs to directly promote on your site.
However, you can still write about them, and promote peripheral products like glassware, vape pens, or cooking recipes. Below, I'll also share with you some niche market ideas to help you get started with your marketing efforts. The following affiliate programs are hemp and CBD edibles, but I created this post since so many folks are searching for marijuana edibles affiliate programs but didn't know that there's currently no way to earn directly from sales of these types of products.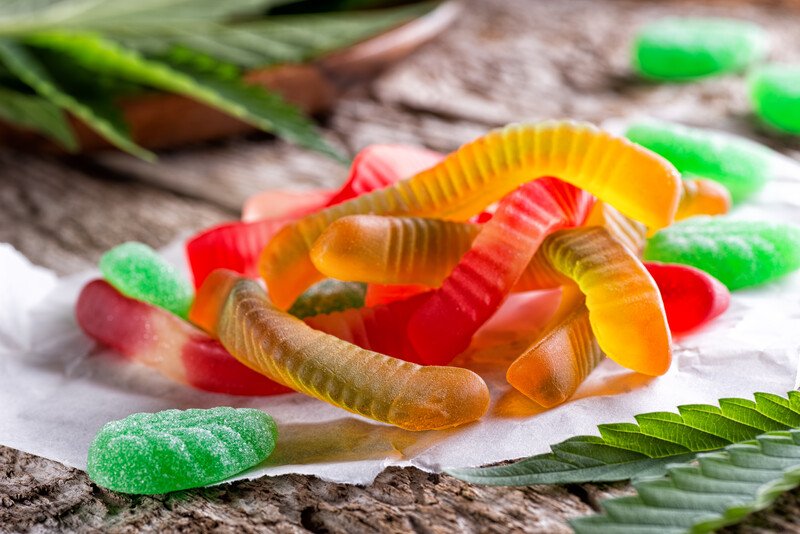 "Marijuana" Edibles Affiliate Programs
Hemp Bombs
CBD BioCare
CBD Essence
Sun State Hemp
Savage CBD
Cannabidiol Life
NutraCanna
Diamond CBD
Joy Organics
CBDFX
1. Hemp Bombs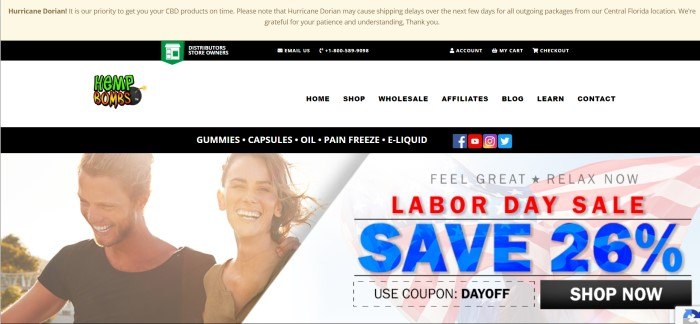 While Hemp Bombs is named for the hemp plant, its products contain CBD oil from the marijuana plant. For example, gummies contain around 15mg of CBD oil each. This company offers ten different gummy products and vegan-friendly lollipops in four flavors: green apple, watermelon, pink lemonade, and cherry.
Hemp Bombs also sells vape products, pet products, skincare products, CBD oil, and a fruit-punch flavored CBD syrup. One of its most unique products is a drink called a Max Chill Shot, which contains CBD oil, white willow bark, and passionflower to de-stress and relax people who are all wound up.
In order to become an affiliate marketer with Hemp Bombs, affiliates need to have a website that's been running for at least six months, and that website has to get at least 10,000 visits each month.
Hemp Bombs's affiliate program is administered by Impact Radius.
Why You Should Promote Hemp Bombs: The biggest sell for this company is the nice variety of edibles, including the syrup and the Max Chill Shot. The cookie length and commission rate aren't the best ones out there, but they're okay.
2. CBD BioCare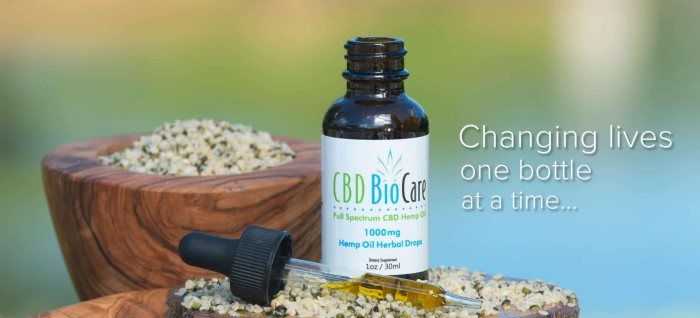 CBD BioCare only uses organically-grown CBD oil in its products. This company makes and sells CBD gummies in 10-count sample packs or 30-count bottles, as well as pet care products, skincare products, liquid capsules, and straight CBD oil.
One interesting thing for affiliate marketers to note is that the sales volume accumulates every month, rather than resetting to zero. This is nice because affiliates starting out at lower commission rates can reach the 40% commission mark relatively quickly.
Why You Should Promote CBD BioCare: The 40% commission rate is especially nice, and the conversion rate is high, too.
3. CBD Essence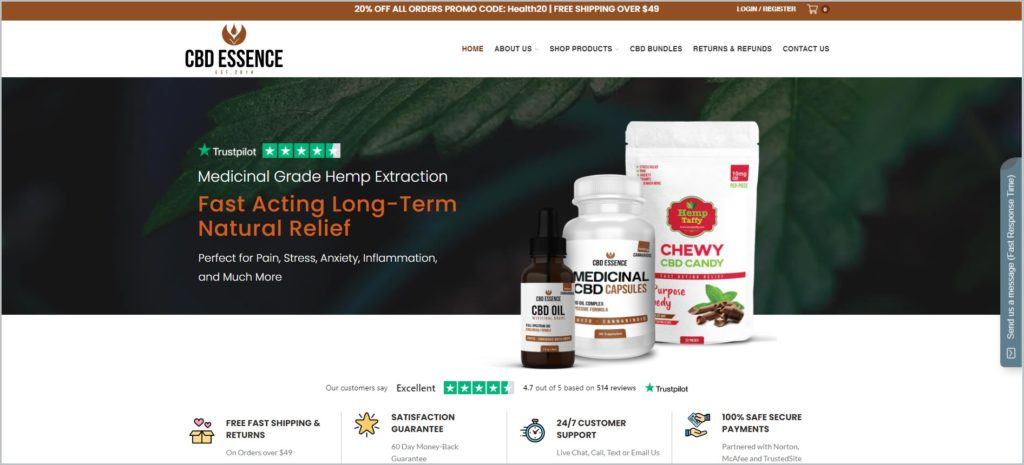 CBD Essence was founded in 2014 and has been providing high-quality, pure, and 100% natural CBD oil ever since. They are focused on producing the best quality CBD oil that is made daily in small batches to maintain the highest quality and consistency. They offer CBD edibles, capsules, topicals, pet treats, vape liquids, and more.
CBD Essence products are widely known as some of the best and highest quality nutritional hemp supplements on the market and have been around for years. They also have one of the highest conversion rates in the hemp industry. Their affiliate program offers affiliates up to 40% commission with 6 months cookie duration.
Why You Should Promote CBD Essence: Their products are full-spectrum cannabis and are made from a fully sustainable hemp source – all of the raw material is sourced from 100% non-GMO hemp.
4. Sun State Hemp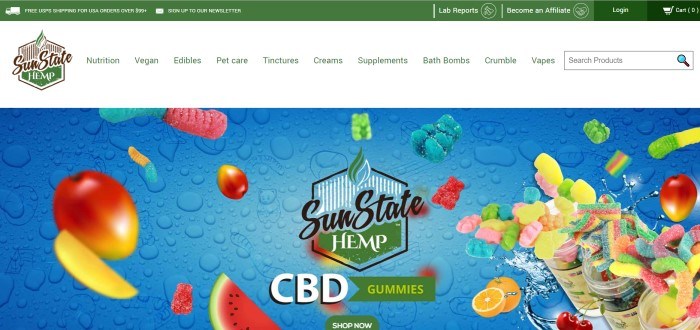 Sun State Hemp has a great selection of gummy products made from CBD oil, including organic gummy worms, gummy bears, gummy penguins, gummy fruit shapes, gummy rings flavored with peach and apple flavorings, sour strips, gummy fruit slices, and flavored honey sticks.
Most of these products are vegan-based, as well, and a few contain probiotics or collagen. All of them contain CBD oil. This company also sells topical creams, pet products, supplements, tinctures, and vape products.
Why You Should Promote Sun State Hemp: One of the biggest draws for this company is the nice selection of colorful, fun-shaped gummy products that mimic what you can find in local candy shops.
5. Savage CBD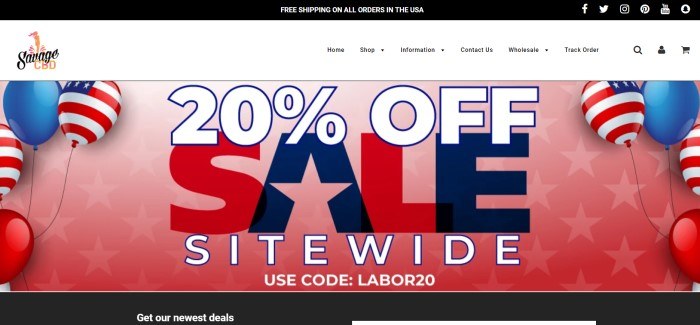 Savage CBD offers CBD tinctures and soft gels, as well as one option for CBD-based gummy candy. One 8-count pouch costs around $30, but the soft chews are reportedly delicious when compared to CBD candies made by other companies.
Savage CBD also carries vaping products and products for pets, as well as a set of tee shirts and hats meant to promote the Savage CBD brand.
Why You Should Promote Savage CBD: Both the cookie duration and the commission rate are relatively high, which could result in more affiliate earnings.
6. Cannabidiol Life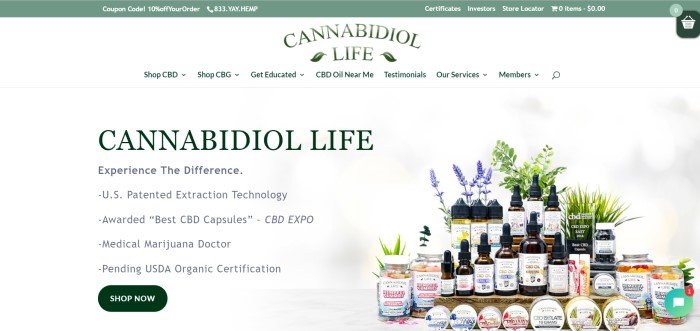 Cannabidiol Life has a wide variety of marijuana-based products ranging from pet products and vape items to skincare products. Products that can be ingested include pills and capsules, CBD oil, and several fruit-flavored CBD candies such as shatter crystals and gummy worms. This company also sells CBD-based chocolates and caramels.
One of the most unique items this company carries is CBD water, which sells for around $8 per 8-oz bottle.
Why You Should Promote Cannabidiol Life: Cannabidiol Life pays affiliates every other week, rather than once a month, and the commission rate is fairly high.
7. NutraCanna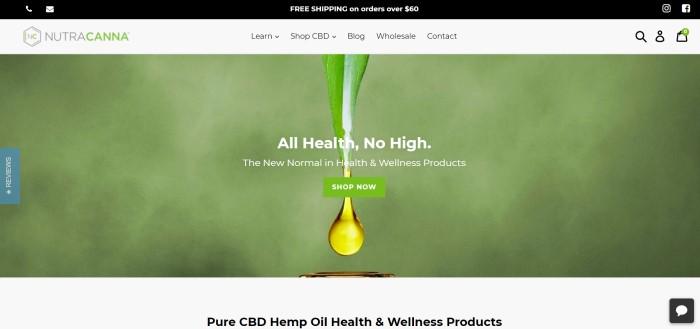 NutraCanna has an 'all health, no high' slogan that helps keep its focus on building health and wellness through marijuana products that have no THC in them at all. This company works with pharmacists to make sure the CBD oil they use is pure, and they work with farmers that use sustainable farming methods.
The company sells three different sizes of CBD oil, CBD tablets, and heart-shaped organic CBD gummies, as well as a topical cream meant to help with pain symptoms. NutraCanna doesn't carry any pet products or vaping products.
Why You Should Promote NutraCanna: NutraCanna has a heavy emphasis on research and controlled use of CBD. This could help increase conversions among people who are nervous about trying marijuana edibles for the first time.
8. Diamond CBD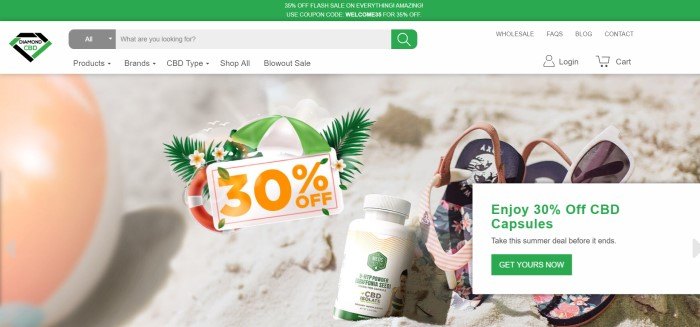 Diamond CBD carries thousands of CBD products, including an incredible array of CBD edibles. While there are plenty of gummy candies, Diamond CBD also carries nine flavors of CBD-infused cotton candy and CBD popcorn that comes in eight flavors (think white cheddar, movie theater, and garlic-parmesan).
Chocolate lovers could enjoy the chocolate-covered nuts, chocolate-covered peanut butter cups, and other chocolate products. The company carries cake pops, honey sticks, and fruit-flavored honey pots made with CBD, too.
One of the most unique marijuana edibles I've seen so far is Diamond CBD's dried fruit, which includes cantaloupe, blueberries, dried mango slices, banana slices, pineapple, cherries, ginger, papaya, kiwi, apricot, and cranberries that are prepared with CBD.
This company carries pet items, skincare products, and vaping products, CBD oils, and CBD capsules, as well.
Why You Should Promote Diamond CBD: The biggest perk of working with this company is the immense selection of marijuana edibles. This could bump up the shopping cart totals and increase affiliate commissions. The commission rate is nice, too.
9. Joy Organics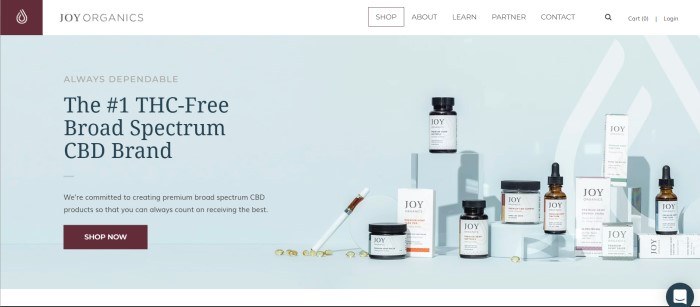 Joy Organics carries a CBD-infused energy drink mix to help fuel up workouts, as well as a gummy candy option that's made with just eight ingredients. This company also carries soft gels and tinctures that can be taken internally, and some of them have additional ingredients to help with issues like sleep problems.
Other products include skincare items like salves, pet treats, and vape products. Affiliates get all the promotional materials they need from the company, which can include discounts to pass on to potential customers. Affiliates are paid twice a month, and there's a bonus program for them, as well.
Why You Should Promote Joy Organics: Joy Organics ships products for free and offers a money-back guarantee for customers.
10. CBDFX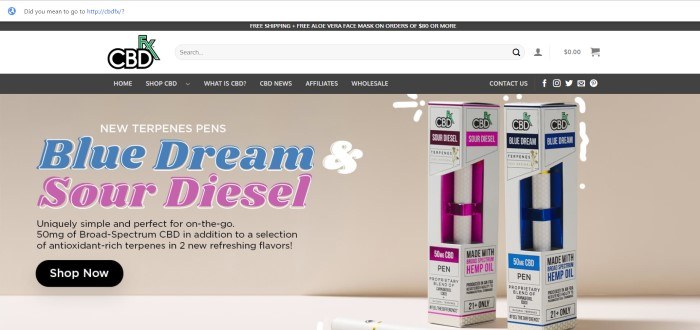 Like many companies that provide marijuana edibles, CBDFX also carries pet products and vaping products, tinctures, capsules, fruit-flavored gummy candies, and CBD oil, but this company also sells some relatively unique CBD products.
These include a CBD-infused breath-freshening strip and CBD drinks in 2-oz cans that are meant to help calm the nerves. The drinks come in both lemonade and berry flavors. There's also an interesting CBD chew made from spirulina and turmeric, and CBDFX sells bundled products that allow customers to save money.
Why You Should Promote CBDFX: Some of the bundles are limited-edition products that could be used as holiday or birthday gifts. CBDFX also provides free shipping across the United States, and the cookie length is fairly long compared to some other companies.
Affiliate Website Ideas
This list of the top 10 marijuana edibles affiliate programs could have sparked ideas for some fun niche market websites. If not, I have a few ideas to share with you.
For example, what if you created an affiliate website that focused on hydroponics? Information on growing your own plants could be useful for making your own marijuana edible recipes. Affiliates could also promote canning equipment for making cookies, jam, gummies, and other treats. Plus, gardening tools are an obvious product promotion you could run.
A website for helping deal with anxiety in pets could be helpful, too. You could feature CBD edibles for pet owners as well as CBD treats for high-strung dogs and cats. You could also promote pet cuddlers or cushions that carry your scent, kennels or crates that play calming music, or technological products that allow your pet to hear your voice while you're away.
Another affiliate website idea could focus on overcoming phobias. Marijuana edibles could be promoted here, but so could hypnotherapy programs, calming music, and mindful breathing meditations.
Boost Your Affiliate Earnings
These 10 affiliate programs are just the beginning of what's possible. There are hundreds of ways to earn affiliate commissions with your website, including product reviews, top 10 lists, how-to guides, and more
But what about traffic and conversions? How do you make sure your affiliate links get clicked?
I used the affiliate training here to turn my brand new website into a six-figure income generator in less than two years. Build a business, not just a pocket-money side project!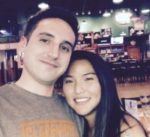 Nathaniell
What's up ladies and dudes! Great to finally meet you, and I hope you enjoyed this post. My name is Nathaniell and I'm the owner of One More Cup of Coffee. I started my first online business in 2010 promoting computer software and now I help newbies start their own businesses. Sign up for my #1 recommended training course and learn how to start your business for FREE!