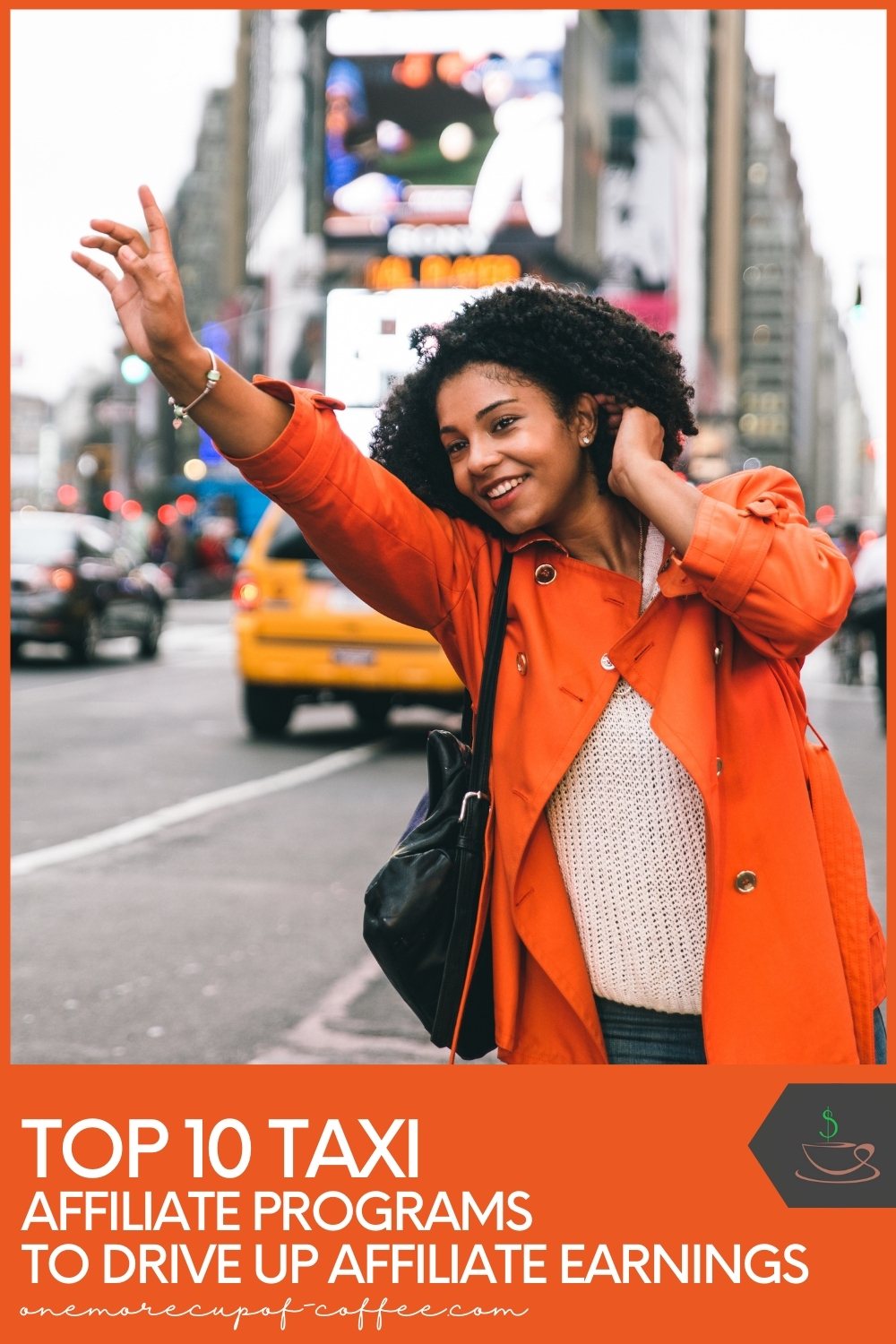 In America, more than 93% of households have access to a car. However, using a car isn't always feasible. Sometimes, other people could be using the car, or it could break down. At other times, people may want to opt for a taxi service so they don't have to park long-term at an airport. The best taxi affiliate programs include taxi fleets, airport shuttle services, taxi booking companies, and taxi tour businesses.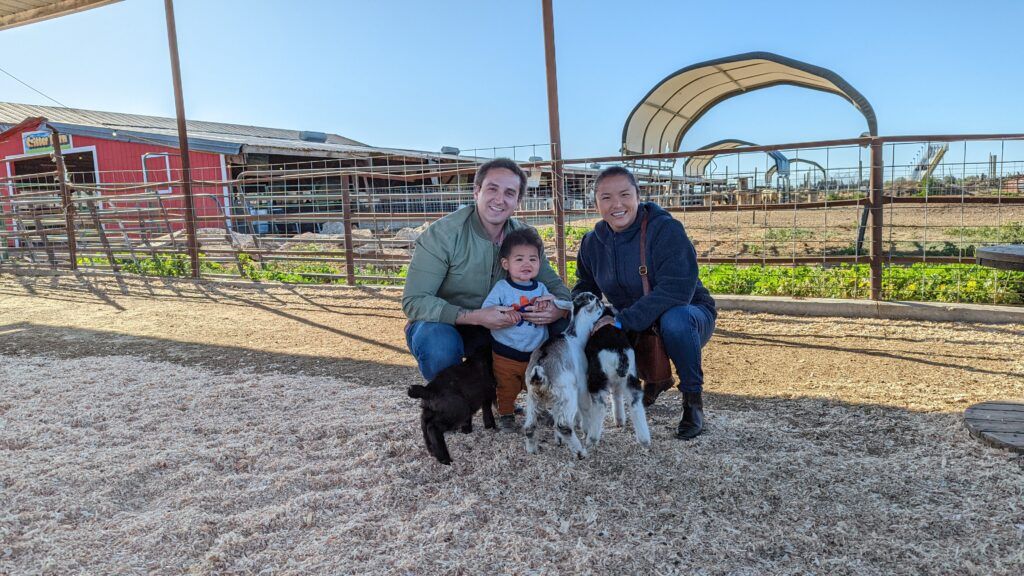 Are You Ready To Work Your Ass Off to Earn Your Lifestyle?
Are you tired of the daily grind? With a laptop and an internet connection I built a small website to generate income, and my life completely changed. Let me show you exactly how I've been doing it for more than 13 years.
Many of these companies are located in the UK or other parts of Europe that could require air travel to reach.
If you're interested in helping customers connect to companies like these, read through this list of the top 10 taxi affiliate programs. Maybe you'll see some ways that you can use these programs with your affiliate websites. I'll share some ideas of my own at the end of this article.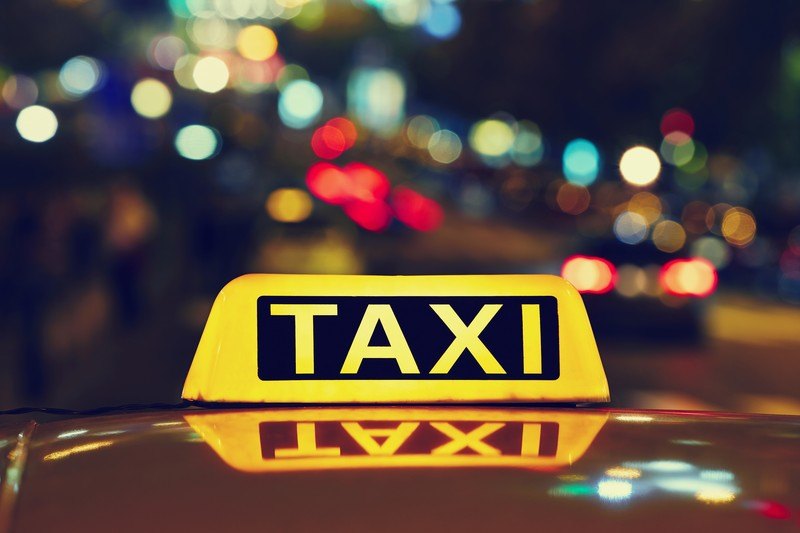 Taxi Affiliate Programs
Lookna Taxi
TaxiLeader
Taxi2Airport
TaxiTender
Fab 4 Taxi Tours
Holiday Taxis
Taxicode
Jayride
Minicabit
Jam Transfer
1. Lookna Taxi

Lookna Taxi is a division of the hyperlocal search engine Lookna, and it allows people to use a mobile app to search for local taxis listed in Lookna's database. This service is billed as safer, with no cancellation fees and flexible payment options, as well as being a more convenient way of hailing a taxi.
The affiliate program is geared toward getting taxi drivers to subscribe to be listed in the database. Affiliates are paid by PayPal or through bank accounts for every driver they refer to the program. Affiliates can use their live dashboard to track commissions as they come in.
Drivers are able to accept payments directly from the passengers, and they have no commissions to pay. They are also able to see the passenger's destination before they accept a booking.
Why You Should Promote Lookna Taxi: This service makes it easier and safer for passengers to get a taxi and offers taxi drivers a way to build their clientele.
2. TaxiLeader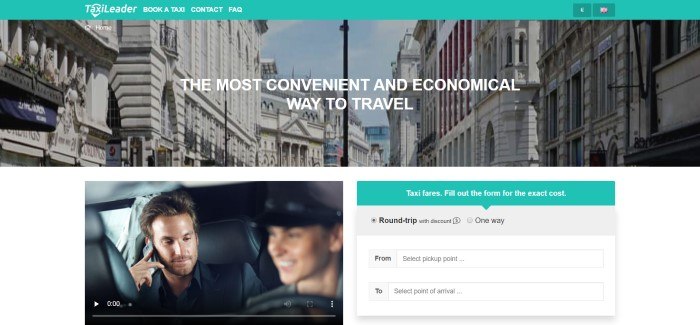 TaxiLeader is a taxi booking service designed to provide private transfers at airports across the globe. Besides taxis, this company books minibuses, limousines, and buses.
The commission structure is tiered. Affiliates start out with a 25% commission rate for 1-14 bookings per month. The next two tiers generate 30% and 35% commission rates. The top-tier commission rate is 40% for affiliates who bring in 45 or more bookings per month.
Affiliates can promote this company with banner ads, text links, the TaxiLeader logo, and other provided marketing materials. There's also a white label option for affiliates who want to co-brand with TaxiLeader to provide booking services.
Why You Should Promote TaxiLeader: This company can accommodate bookings for large groups of people as well as individuals. The commission rate is terrific.
3. Taxi2Airport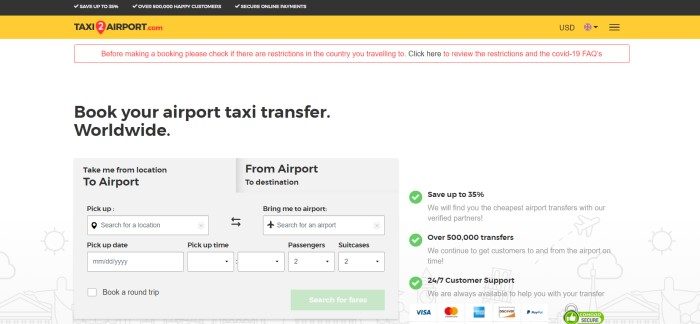 Taxi2Airport is a taxi booking company that helps passengers get to and from their airports or stations. This company works with 7,000 plus partners at more than 1,500 airports in around 150 countries worldwide.
Customers reserve their transfers in advance and pay online. They can choose from several types of taxi vehicles, and they can add extra options, such as baby car seats. Customers who book transfers through Taxi2Airport can also save around 35%.
This company provides around 5,000 different transfers to get people where they need to go on time. There's also a 24/7 customer support service.
Why You Should Promote Taxi2Airport: This company provides a specialized taxi service that focuses on transfers to and from airports and stations. A large number of partners, airports, and transfers could mean customers can get where they need to go on time and with a reliable company.
4. TaxiTender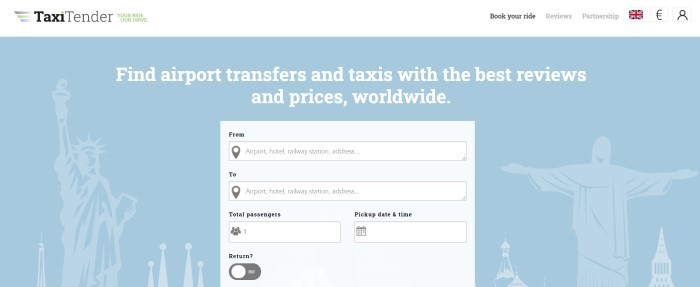 TaxiTender is a taxi booking service that offers a white label program to potential affiliate marketers. Customers can book their taxis online in advance, and this company provides both free cancellations and the best price guarantee.
TaxiTender has high reviews for both service and prices. This company has around 100,000 chauffeurs in service, and it works in 2,000 cities and 120 countries worldwide.
The affiliate program is run in-house. Besides the white label service, affiliates can promote TaxiTender through deep links, widgets, and banner ads. This program provides a plug-and-play type of toolkit for affiliate marketers.
Why You Should Promote TaxiTender: The free cancellations, best price guarantee, and high ratings set this company apart.
5. Fab 4 Taxi Tours

Fab 4 Taxi Tours books taxis for local tourism in and around Liverpool, England. The tours include Beatles tours, history tours, sightseeing tours, and combination tours. The cab drivers are trained to guide the tours, provide customer service, and share Beatles trivia, and provide emergency first-aid assistance when it's needed.
The average order value is £95. The commission is paid on the gross value of the sale, rather than on the net, so affiliate profit margins are higher with Fab 4 Taxi Tours than with some other companies. Affiliates are provided with images and widgets to help them promote the service. Payments are made monthly through UK banks or through Transferwise for overseas affiliates.
Why You Should Promote Fab 4 Taxi Tours: This unique taxi company specializes in Beatles tours and tours in and around Liverpool, England.
6. Holiday Taxis

Holiday Taxis is an airport transfer service that works in more than 21,000 cities and resorts in 133 countries worldwide. The company has a good reputation with more than 33,000 independent reviews. Customers have access to 24/7 customer service, with no hidden fees or additional payments beyond what they see when they book the transfer.
This company can provide several types of transfer options ranging from standard taxis and buses to helicopters, boats, and vehicles that can carry wheelchairs.
The affiliate program is run through Travelpayouts. Affiliates are provided with banner ads and text links to help market Holiday Taxis.
Why You Should Promote Holiday Taxis: This company can book several types of transportation, including carrying wheelchairs and even helicopter travel. Holiday Taxis also offers worldwide services with great reviews.
7. Taxicode

Taxicode is a door-to-door taxi company that serves 800 towns across the UK with a network of minibus, minicab, and coach vehicles. Customers can book and pay for their travel online without having to pay booking fees, commissions, or tips.
Affiliate marketers can rebrand the service using the white label option, or they can promote the service through websites, blogs, and emails. Affiliates earn commissions for every paying customer they refer.
Why You Should Promote Taxicode: This company works only in the UK, which could be limiting for some marketers but might also fit well with some niche market affiliate websites. The commission rate isn't listed, so it's difficult to tell how much you could actually make with this company.
8. Jayride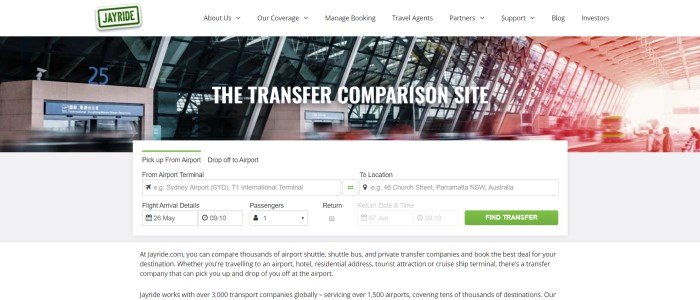 Jayride is a travel marketplace for taxis, airport shuttles, and private car transfers. This company works in more than 80 different countries with 1,500 plus airports.
One nice thing about this company is that it has one of the largest databases in the world for airport transfers. Before customers book their transfers, they can compare transfer companies online at Jayride and make the best choice for them.
Jayride is one of the fastest-growing companies in the travel industry.
Why You Should Promote Jayride: Jayride allows customers to compare transfer options side by side and choose the best option. This company serves many airports worldwide and includes shuttles and private car transfers as well as taxis.
9. Minicabit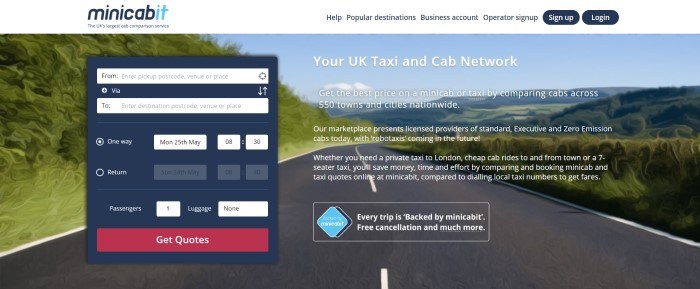 Minicabit is an online comparison service that allows customers to compare and choose taxi services across the UK. Customers can also reserve executive cars, hybrid mini-cabs, vehicles with wheelchair access or child car seats, and vehicles that can seat up to 16 people.
This company can also customize travel plans with options for pet-friendly, luxury, eco-friendly, or heavy luggage transfers.
The affiliate program is administered through AWIN. Affiliates are given access to banner ads and deep links that they can use to promote this company.
Why You Should Promote Minicabit: Minicabit has a nice selection of vehicles and customizable transfer options for people traveling in the UK.
10. Jam Transfer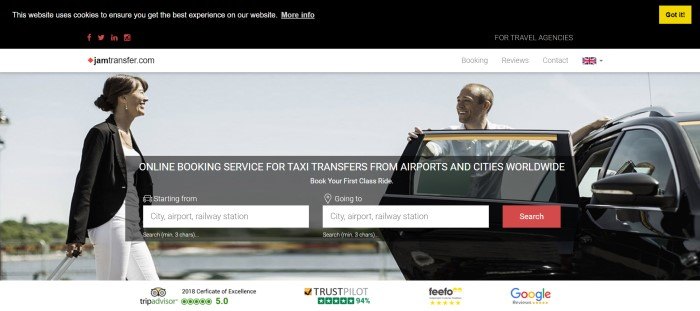 Jam Transfer is a taxi transfer service based in Croatia. This company offers 10,000 transfer routes with around 1,000 destinations in Croatia and surrounding countries. The private cab service can accommodate small family groups as well as large excursions such as tourist groups and organized ski trips.
There are two commission structures. Affiliates earn 5% on referrals coming through banner ads placed on their websites. The other structure offers customer service companies, such as travel agencies, the chance to book transfers directly and earn an 8% commission.
Why You Should Promote Jam Transfer: Jam Transfer offers affiliate marketers two choices for how to make commissions from referrals. It stands out from other companies because of its southeastern European destinations.
Affiliate Website Ideas
Now that you've read about the top 10 taxi affiliate programs, what are your thoughts? Can you see a way to implement some of these programs with your travel affiliate websites? I have a few ideas to share that could help get you started.
First, consider a website that is dedicated to frequent flyers. A website like this could promote any of the companies listed above, along with booking companies for flights, cruises, and accommodations. Luggage, clothing, house-sitting services, sight-seeing tours, language-learning programs, and overseas phone cards could all be promoted here, as well.
Another idea is a website that specializes in all things southeastern European. This website could promote Jam Transfer and similar programs with destinations in and around Croatia. This could include language-learning programs, imports, tours, car rentals, and even opportunities for studying abroad.
A music website could feature the Beatles trivia tours from Fab 4 Taxi Tours. A website like this could also promote music streaming services, stereo systems, concert tickets, copycat fashions, guitars and other musical instruments, recording studio equipment, turntables, and vintage record collections.
A final idea is a website for sustainable tourism. This type of website could promote service-based tours, backpacking excursions, eco-friendly clothing companies, fair trade fashions, travel videos, camera equipment, and bicycles. Transfer companies from the list above that offer hybrid or electric taxi services could also be promoted here.
Boost Your Affiliate Earnings
These 10 affiliate programs are just the beginning of what's possible. There are hundreds of ways to earn affiliate commissions with your website, including product reviews, top 10 lists, how-to guides, and more
But what about traffic and conversions? How do you make sure your affiliate links get clicked?
I used the affiliate training here to turn my brand new website into a six-figure income generator in less than two years. Build a business, not just a pocket-money side project!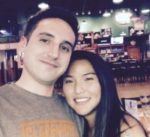 Nathaniell
What's up ladies and dudes! Great to finally meet you, and I hope you enjoyed this post. My name is Nathaniell and I'm the owner of One More Cup of Coffee. I started my first online business in 2010 promoting computer software and now I help newbies start their own businesses. Sign up for my #1 recommended training course and learn how to start your business for FREE!