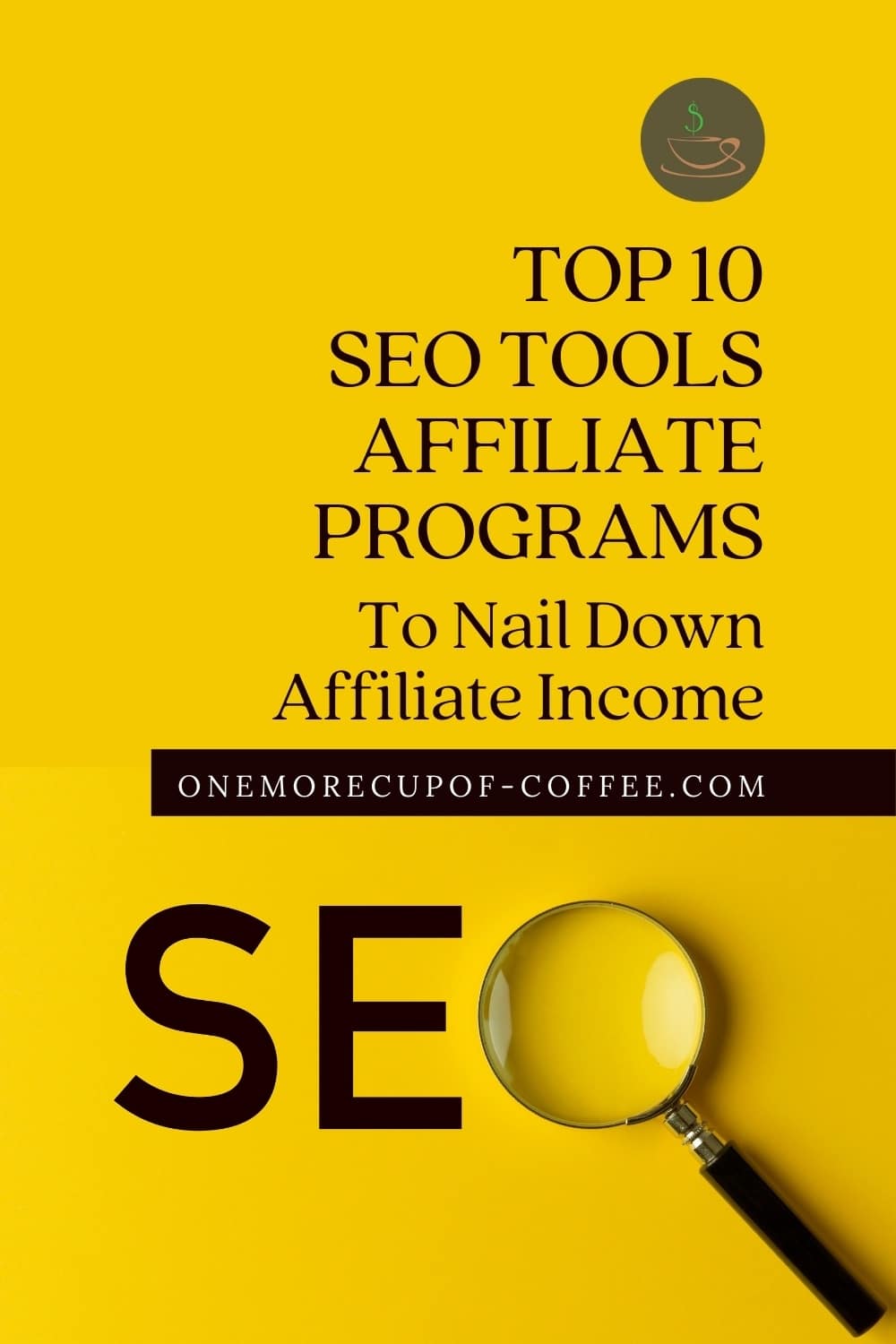 When it comes to marketing your niche websites, getting a high ranking with search engines can translate to higher affiliate earnings. However, search engine ranking isn't just for affiliate marketers. It's important for any online store.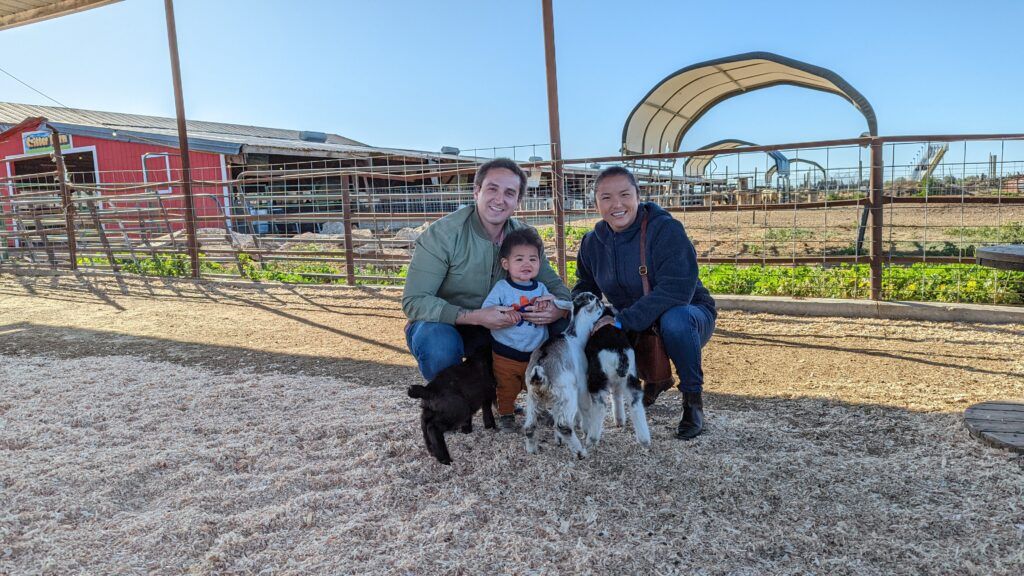 Are You Ready To Work Your Ass Off to Earn Your Lifestyle?
Are you tired of the daily grind? With a laptop and an internet connection I built a small website to generate income, and my life completely changed. Let me show you exactly how I've been doing it for more than 13 years.
That's why so many SEO tools have been invented. These tools allow internet users to find the best keywords to use in their content, create quality backlinks, and more—all with the goal of boosting their search engine ranks.
As an affiliate marketer, you can connect website owners with the tools that can help them most and make a decent income at the same time. This list of the top 10 SEO tools can give you a springboard to jump from. After you've read through them, you may be able to see some creative ways to use them in your niche marketing efforts. You might also find some affiliate inspiration from this list of website builder affiliate programs.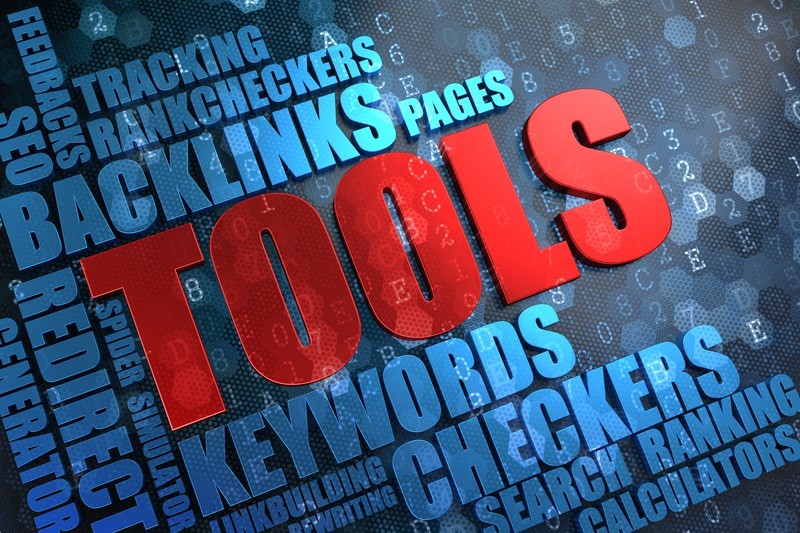 SEO Tools Affiliate Programs
SEMRush
The HOTH
SEO Reseller
WebCEO
Rank Pay
SEO Profiler
Authority Hacker
SEO PowerSuite
SEO In Practice
Mangools
1. SEMRush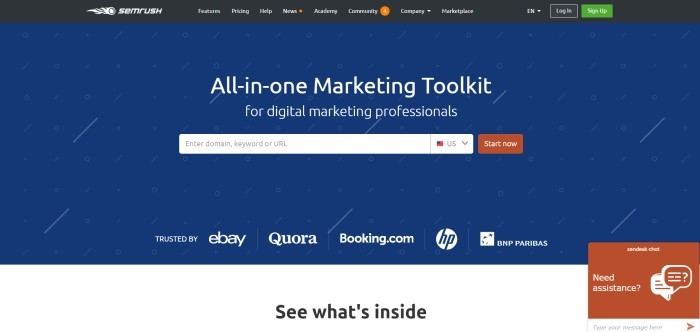 SEMRush is a subscription-based set of powerful SEO tools. Among the products are a social media tracker, which customers can use for developing and implementing an effective social media strategy. Other tools help customers optimize their content and websites, post directly to social media sites, and more.
SEMRush is a widely-known SEO brand, so customers browsing your affiliate sites could recognize the brand and feel comfortable clicking through. The subscriptions range from $99-$399 (sometimes more) each month. The two least-expensive subscription plans have free trial periods.
SEMRush's affiliate program being administered by ShareASale.
Why You Should Promote SEMrush: The commission rate and long cookie life are nice and the products are a little more expensive than other SEO toolkits, which could bump up affiliate earnings. Because it's subscription-based, affiliates can make money month after month from satisfied customers.
2. The HOTH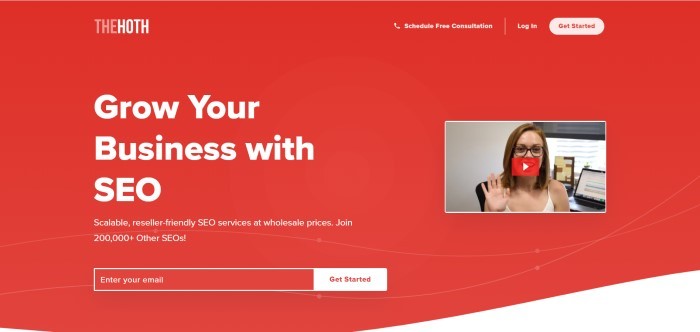 Rather than being a set of tools only, The Hoth incorporates its SEO tools into services it provides directly to clients. Those services include guest posting, content writing, link building, video content, landing page creation, and including customers in relevant directories.
It costs customers around $250 to set up a fully managed SEO campaign, and after that, the price per month runs about $500.
One nice thing about this company is that it provides free consultation phone calls to help potential customers work on developing a strong SEO strategy. It also provides a set of free SEO tools, including SEO analysis, keyword research, website tools, auditing tools, and content tools. These are meant to help customers get a feel for the direction they should take their SEO strategies.
The Hoth has a strong focus on split testing to help companies expand their conversions. It's also one of the fastest-growing SEO companies. An average Hoth customer will purchase 2.68 packages during their first two months with the company, which totals around $400-600.
The Hoth provides all the promotional materials that affiliate marketers need.
Why You Should Promote The Hoth: The free consultation phone call and free tools could be enough to convert some shoppers.
3. SEO Reseller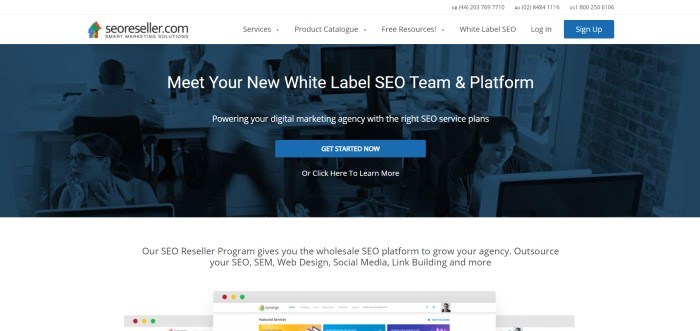 SEO Reseller provides white-label SEO tools, which means it resells SEO tools from other companies so that customers can get the packages they want. This company often works with SEO agents, who outsource SEO elements through SEO reseller.
Some of the tools and services available through SEOReseller include organic link acquisition, lead tracking, keyword research, content creation, optimizing websites page by page, and a white-label website audit. This company also provides professional reports and information that SEO agents can present to their own clients.
Why You Should Promote SEOReseller: Because it focuses more on agents than on end-users, this company could fit well with a niche market website. The lifetime cookie is amazing, too.
4. WebCEO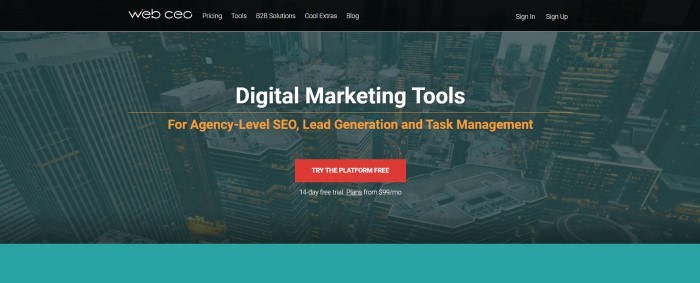 WebCEO is an all-in-one SEO product. This company offers around 17 tools, including a link optimizer, an auditing tool, SEO analysis, keyword research, and the ability to generate a site map. One of the most interesting tools is a competitor backlink spy that helps customers understand and duplicate the successful SEO strategies of competing businesses.
This company also offers a content submission tool, which lists original content from customer websites in blog communities and niche directories. Pricing for Web CEO ranges from $39-299, with a 14-day free trial period.
There is no need for an affiliate ID because WebCEO tracks affiliate referrals through direct links.
Why You Should Promote WebCEO: The flat commission rate is nice because it's easy to figure out how many sales you need to make to reach your affiliate earning goals. The free trial period and the year-long cookie could help convert some shoppers.
5. Rank Pay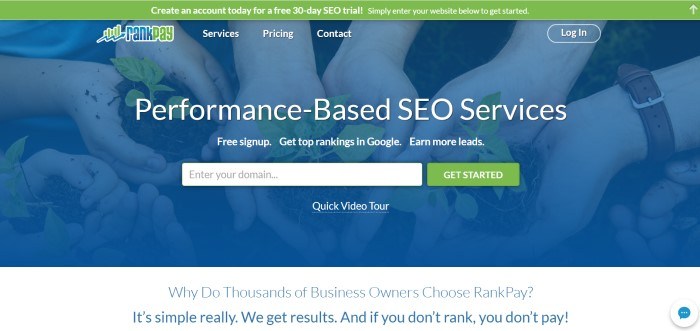 Rank Pay offers SEO tools as part of a wide range of marketing services, such as blog management, social media marketing, website maintenance, and content optimization. These are subscribed to in packages.
The content optimization package, for example, costs $39 per month, while the PPC management package starts at $250 per month.
The tools themselves include keyword research, quality backlink building, submitting content to relevant directories, on-page optimization, and optimized content. These SEO tools are built into performance-based SEO campaigns administered through Rank Pay, in which customers pay for results rather than a set of features. Monthly rates for SEO tools are set up based on keywords that the customer chooses to use.
Why You Should Promote Rank Pay: Because Rank Pay administers the packages, business owners can focus on other aspects of running their companies. The performance-based SEO campaigns are somewhat unique, too.
6. SEOprofiler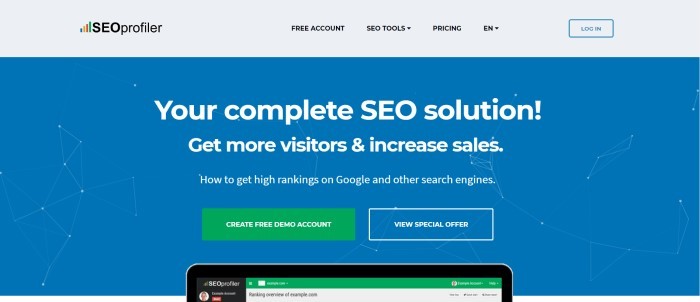 SEOprofiler provides a full list of SEO tools, including page auditing tools and keyword research. Rank tracking, website optimization, professional reports, link building, link analysis, and SEO for both mobile devices and local areas are also included in the SEOprofiler packages, as well as the ability to analyze what competitors are doing.
SEOprofiler packages range from $69 -$999 per month. This company has a free trial period and a 30-day money-back guarantee.
For first payments from a referral, affiliates get a 50% commission. After that, they make 10% for every sale that the referral makes. Affiliates can make 20% if the customer pays a year in advance or 25% if they pay for three months at a time.
Why You Should Promote SEOprofiler: Receiving 50% for a first sale is a nice bump in affiliate income. This company provides recurring monthly payments to affiliates as long as their referrals stay in the program, too.
7. Authority Hacker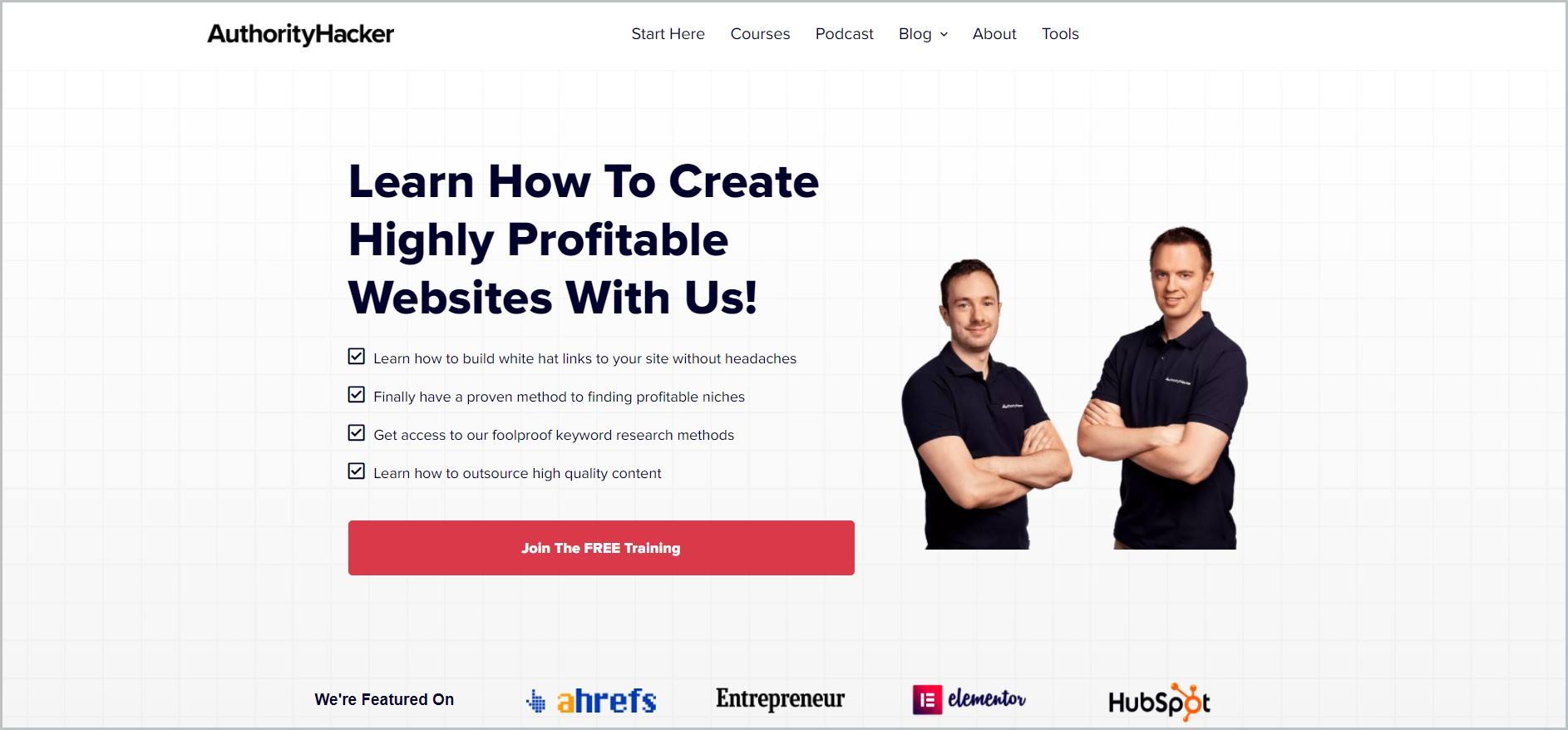 Authority Hacker offers clear, easy-to-understand, and field-tested online marketing strategies. They provide results-driven training courses that work both for beginner and advanced marketers.
They're currently offering two courses, The Authority Site System and the Authority Hacker Pro. Via these courses, they will walk you through every step from niche selection to link building or treat topics like advanced SEO, scaleable link building, email marketing, or deep sales funnels.
Authority Hacker affiliates can earn up to $990 commission per sale promoting these courses. They will have a lifetime commission on other products that their referrals buy. Proven EPCs upward of $10 and with over 10k happy customers.
Why You Should Promote Authority Hacker: The combined experience of 20+ years in the industry can help you convert sales. Plus of course the generous commission.
8. SEO PowerSuite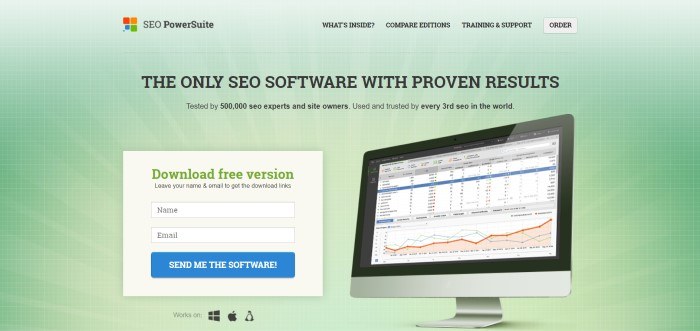 SEO PowerSuite offers a free toolkit for potential customers to try, but the professional and enterprise subscriptions come with more features. The full suite is an all-in-one SEO toolkit that includes a website auditor, a link assistant, a rank tracker, and a fairly new tool called SEO Spyglass that customers can use to help analyze competitor SEO strategies.
The average sale is around $197, but customers can use the free version until they want to upgrade. The professional subscription costs $299 per month, and the enterprise subscription is priced at $699 per month.
Why You Should Promote SEO PowerSuite: This company has a good reputation, and it's been used by well-known companies including Microsoft, Amazon, Disney, GE, and Mastercard. The company's brand visibility could create trust and be a converting factor, and the commission rate and cookie length are decent for affiliate marketers.
9. SEO In Practice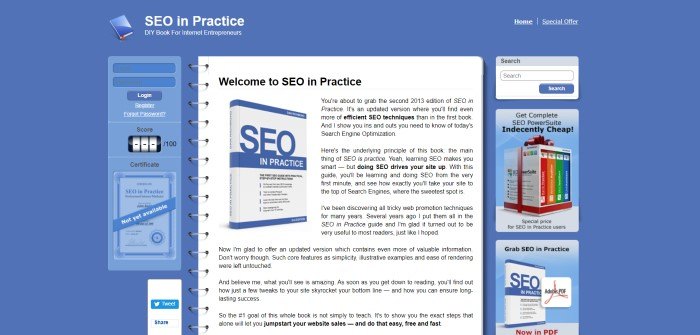 As far as SEO tools go, this affiliate program is one of the most unique. This company is all about teaching website owners how to use the tools in SEO PowerSuite.
There are two main products: a book by Dan Richmond, called SEO In Practice, and the full SEO PowerSuite toolkit.
The author helped advise SEO PowerSuite developers when it was being built. While the book dives into ways to use several types of SEO tools, PowerSuite tools are both introduced and recommended.
Affiliate marketers make $32.91 for referrals who buy the book and $197.67 for referrals who purchase the SEO PowerSuite toolkit through this website.
Why You Should Promote SEO In Practice: The commission rate and long cookie length are nice. It's also fun to see a book about how to use SEO tools that ordinary website owners can use to bump up their rankings.
10. Mangools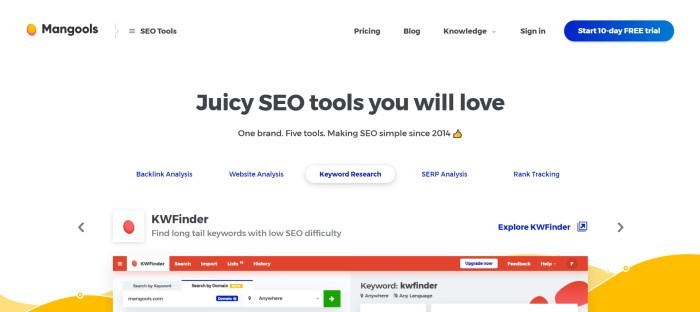 Mangools is another subscription-based SEO toolkit. Features include SERP analysis, keyword research, a rank checker, a profiler for SEO metrics and insights, and a backlink analysis tool.
The price for the least expensive subscription is around $30 per month. The most expensive subscription package costs about $80 per month. The company also offers a 10-day free trial period.
Companies that have used Mangools include Adidas, Airbnb, and Skyscanner.
Why You Should Promote Mangools: On average, independent affiliate marketers make around $487 per month. There's a plus for customers, too. They can save 40% on their Mangools monthly fees if they pay for a year of services in advance.
Affiliate Website Ideas
Now that you've read through the top 10 SEO tools affiliate programs, you might be wondering how you can use them in your niche market websites. The best SEO tools affiliate programs are versatile enough to fit into several different categories. I'll share some of my ideas here.
First, you could try a website for at-home crafting businesses. A website like this could feature the business side of things, including SEO tools, small business loans, and business management software. It could also promote crafting equipment such as sewing machines, craft supplies, and tables or canopies for trade shows. Ecommerce stores also have very lucrative affiliate programs.
What about a website for home-created digital content like ebooks, audiobooks, or music? Recording equipment, computers, cameras, and software could be promoted here. SEO tools and services, distribution websites, and editing or formatting services could also be featured.
A website specifically for teaching someone to start their own online courses could work too. SEO tools, including white-label Search Engine Optimization services, could be featured here. You could also promote eCommerce platforms, online courses, and even executive coaching services for aspiring online teachers.
Boost Your Affiliate Earnings
These 10 affiliate programs are just the beginning of what's possible. There are hundreds of ways to earn affiliate commissions with your website, including product reviews, top 10 lists, how-to guides, and more
But what about traffic and conversions? How do you make sure your affiliate links get clicked?
I used the affiliate training here to turn my brand new website into a six-figure income generator in less than two years. Build a business, not just a pocket-money side project!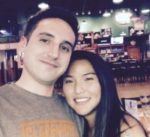 Nathaniell
What's up ladies and dudes! Great to finally meet you, and I hope you enjoyed this post. My name is Nathaniell and I'm the owner of One More Cup of Coffee. I started my first online business in 2010 promoting computer software and now I help newbies start their own businesses. Sign up for my #1 recommended training course and learn how to start your business for FREE!