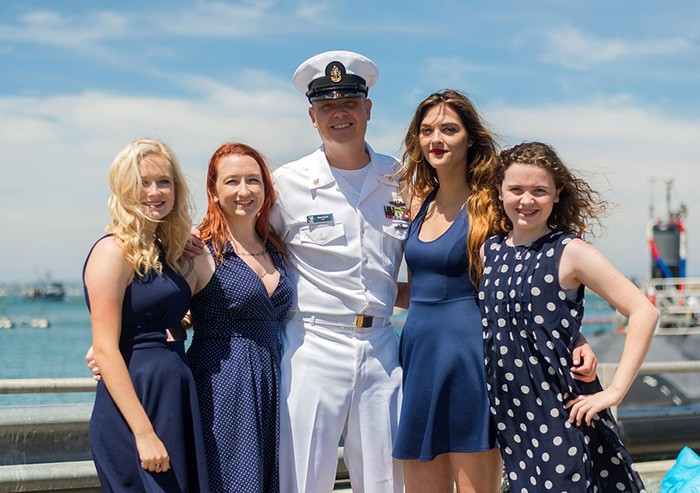 One of the most challenging things for veterans making their way back into civilian life is securing a job. I'm here to tell you it doesn't have to be a difficult thing to achieve. Not only will I tell you the best jobs for veterans, I'll give a few pointers to help you achieve the job you want.
One thing you have going for you is that America and employers love our military men and women. You've given so much and chances are you'll find an employer eager to give back.
Veterans overall have great personality traits that are admirable and a huge asset in the workplace. Veterans are disciplined, work well with other team members, and have honorable work ethics.
Where Do I Start?
There are a few things you can do to increase your chances of finding a job. The goal shouldn't just be to find any job. Give a lot of consideration to what it is you'd like to do. With that in mind, here are a few steps to lead you in the right direction:
Figure out what you're good at or what you like to do. Are you handy with a computer and tech-oriented? Would you rather work in healthcare? Do you rather a job where you labor hard and get your hands dirty? Do you just want a desk job that has a simple routine to it day in and day out? What did you do in the military? Did you enjoy it? Or do you want to do something different? Settle on at least a couple of things that you think would be good fits for you.
List your strengths and skills. Transferring those to your civilian life and career is the key to finding a job you're good at and will be satisfied with. Did you receive any specialized training in the military i.e. computers, security, office work, mechanical repair, engineering, medical, etc. Were you good at managing time and able to prioritize tasks while working well under pressure? Did you have a leadership role in any capacity? Did you have to plan anything or make decisions? Were you an analyst on the field? Did you ever have to come up with a plan of action?
Sharpen Your Interview Tactics
Once you apply for a job, it's ok after a few days to contact your potential employer to ask if they have received your resume and let them you would be grateful for the opportunity to interview for the job. Be cool, calm, and collected and not overly enthusiastic. Here are some tips once you have the interview:
Be prepared for questions that might come up during an interview. Decide on a salary goal ahead of time in case you're asked about it.
Greet the interviewer with eye contact and a handshake. Try to answer questions with as much sincerity as possible. Try not to sound rehearsed, but do speak with a quiet command of your voice.
Ask questions that show you're interested in the company or your potential employer. By doing this, you're showing real interest and forming a rapport. When the interview is over, thank your potential employer for taking the time to interview you and let them know you look forward to the possibility of working with them.
Once you've done the interview, it's ok to send them a thank you card through the mail or a quick note through email thanking them for taking the time to interview you. It's a nice touch and reminds them that you are interested.
After that, however, you need to remember they are probably interviewing multiple people and may otherwise get busy. It's actually not unheard of for a company to wait weeks after an interview to hire someone.
If you are committed to reaffirming your interest in the job, however, wait ten business days and send a short, courteous email telling them you'd like to help provide any other information that might help with their decision.
The thing you don't want to do is continuously call them. Before the Internet age, a call here and there would have been okay, but these days, people rather do everything online and minimally.
The Best Jobs For Veterans
Perhaps now you have enough information to get your feet wet and give it a go. Let's see some of the best jobs for veterans out there.
Trade Jobs
The skilled trades are popular jobs with veterans because many already have the skills necessary to do the job and if not, most of these offer apprenticeships or on-the-job training. For a veteran who is super anxious to get to work and doesn't have technical or professional skills, this might be a good fit.
Some possible job options are an electrician, wind energy technician, diesel mechanic, plumber, and others. Here's a couple more:
Construction Work is great for those who like working with their hands and don't mind physically hard work.
Helmets to Hardhats is a program that connects veterans to construction apprenticeships. This is a good program for a veteran that has never worked in construction before.
While general construction work only pays around $32,000 on average at the entry level, with experience, construction workers can get promotions as construction coordinators and project managers and see nice pay increases.
Aircraft Mechanics often previously received their training in the military, so if this was your job when you were in service, it's a good civilian position to transition to. You'd be responsible for keeping aircraft in good repair as well as general maintenance.
Aircraft mechanics earn around $54,000 a year on average.
Engineering
Engineering is one of the most popular jobs for veterans because many vets have received training in the engineering field while in the service. And even if you didn't, it's still an attractive option for many. Defense manufacturers, in particular, prefer to hire veterans who have engineering experience because they are familiar with military equipment. Here are a couple of options:
Electronics Engineers design electronic products and parts, software, or systems for industrial, military, medical, or scientific purposes. Typically, you'll need to be good at physics, higher mathematics, and even drafting.
A bachelor's degree in electrical or electronics engineering is usually required. If you weren't already trained in the military, you can probably get help with college expenses through the military.
Electronics engineers can earn up to $98,000 a year.
Mechanical Engineers work more with mechanical and thermal sensors and devices, which may include engines, tools, and machines. It is considered a more comprehensive area of engineering, covering more scopes of things.
Once again, if you didn't work as a mechanical engineer in the military, you'll need a bachelor's degree in mechanical engineering.
Mechanical engineers make around $84,000 a year.
Logistics/Transportation
Logistics and transportation are quite a common area that is worked in the military, so many of you may already have the skills and training necessary to do these types of jobs. There is always a need for workers to coordinate the movement of supplies or drive oversized vehicles.
Military personnel often gain experience coordinating military traffic, be it ground or air, and complimentary civilian careers like aviation, truck driving, and logistics are always in demand. Here are a couple examples:
Logisticians work in nearly every industry and coordinate and analyze product movement from suppliers to consumers. They manage how a product is received, distributed, and delivered.
A bachelor's degree is usually needed but sometimes an associate's degree or relative experience is sufficient to get the job.
Logisticians earn around $74,000 a year.
CDL Drivers are commercial drivers who have pick-up and delivery routes for consumer goods or services. CDL Drivers do a lot of traveling and have to have a commercial driver's license.
Though pay only averages $40,000 to $50,000 a year, there are opportunities for advancement if you're ambitious and you may be promoted to Logistics or Operations Manager at some point in your career. Usually, no advanced education is required for the job of a CDL driver.
Other positions in this sector are air traffic controllers and pilots.
Healthcare
Many military men and women have worked as medics or in other healthcare areas in the military. If you have any experience helping wounded or sick soldiers, this is an easy transition to make. Even still, you are able to get some of these jobs with little education.
Jobs as a diagnostic medical sonographer, occupational therapy assistant, respiratory therapist, physical therapy assistant, dental hygiene, and others only require an associate's degree or less than a year or two of schooling. Some will even do on-the-job training. Here are some other considerations:
Emergency Medical Technicians have the type of excitement and adrenaline rushes that military personnel are accustomed to. As an EMT, you would care for the sick or injured in emergency medical situations. You mighty respond to emergency calls and transport patients to hospitals.
EMTs can secure jobs with as little as 30 education hours or as many as 350 if you decide to become a paramedic.
EMTs earn around $32,000 a year while paramedics earn closer to $40,000.
Nurses provide patient care and may work in clinics, doctor's offices, hospitals, or other facilities. LPNs can earn their education in a year, whereas RNs get their degrees in four years.
The salary for an LPN is around $44,000, whereas an RN earns around $67,000 without any specialty training, which can boost their salary.
Technological Jobs
Many vets end up working in the field of technology because they gain so much experience from it in the military. It's easy to switch to a civilian job in the field or expand on something you're interested in. From cybersecurity specialist to database administrators, there are great jobs out there. Let's look at some:
Computer Support Technicians assist people and businesses with computer problems. The great thing about this job is that often all that is needed is that you are highly competent. Employers don't always care about education in the field as long as you know your stuff well and have some experience. This is also an area that is easy to break into your own business.
Computer Support Technicians earn around $62,000 a year.
Software Developer jobs are great for veterans who know how to do computer code and have a desire to create new products in the digital marketplace. There is huge growth expected in this field.
Most jobs require a bachelor's degree and certification but occasionally knowing your stuff as well as great experience in the field will get your foot in the door. And you can always open shop on your own.
You'll make good money too, at over $100,000 a year.
Hopefully, I've given you a good place to start. There are also great jobs available in Law, Business, Finance, Animal Care, Landscaping, Government Jobs, and you can even start your own business.
The important thing to remember is your military career has given you many advantages that are great to build on as you continue on into civilian life. Even those of us who have never served in the military sometimes find it takes time to find the career we want.
Just have patience and believe in yourself and I know you'll find the best job out there for you. There are great jobs that are perfect for veterans. Check out http://www.hireveterans.com, a site that connects employers with veterans to assist veterans in obtaining civilian careers.
One of the best job opportunities of the decade is working online. The online world is a "wild west" where anyone can start a business regardless of your age, race, education, or background.
The thing that matters most is that you are motivated and persistent. Even total newbies can earn money online by starting a simple website and putting some advertising on it.
I've been working online since 2010. You can learn how to do what I do in just a few weeks, and earning a full time income of over $10,000 per month is absolutely doable with consistent effort!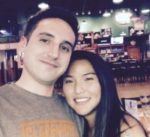 Nathaniell
What's up ladies and dudes! Great to finally meet you, and I hope you enjoyed this post. My name is Nathaniell and I'm the owner of One More Cup of Coffee. I started my first online business in 2010 promoting computer software and now I help newbies start their own businesses. Sign up for my #1 recommended training course and learn how to start your business for FREE!