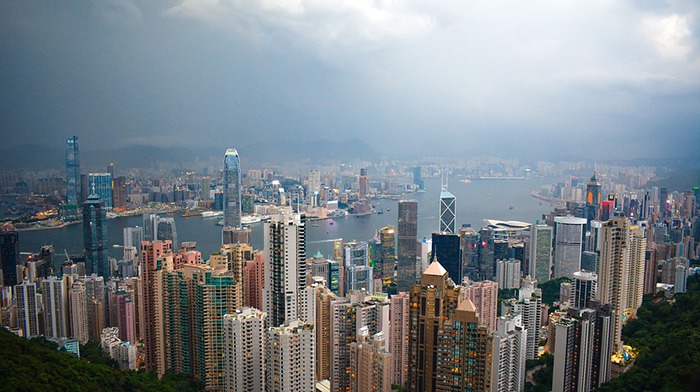 Are you an American who's thinking of living as an expatriate in Asia? If so, unless you've hit the jackpot, you'll need to find work there. I'll show you the best jobs for Americans living in Asia.
Americans working in Asia
Asia is home to many exotic cities like Hong Kong, Seoul, Tokyo, Shanghai, and more. It also happens to be home to more than 4.3 billion people, or 60% of the world's population. Asia is a continent rich in cultural history.
Some Americans work in Asia while transferring from their home-based American job to an assignment overseas in Asia. If there is a chance this can happen to you, you should be prepared. Assignments can run much longer than expected. It's not unheard of to find out that one can run up to five years.
If this is the case and you have a family, you'll want your family there with you, as an absence that long can be stressful without family there with you.
Also, if there is a chance, whether by choice or through a work assignment that you could be in Asia that long, you will want to be sure that you can adjust to the cultural differences and that you could be happy there for such a time. It might be a good idea to plan an extended short trip to be sure.
In spite of the downfalls, many Americans want to hop on a plane there to experience the chance of a lifetime to work in Asia. In fact, many love the lifestyle and culture so much, they decide to stay indefinitely. It is estimated that more than 360,000 non-military American citizens now call Asia "home."
The Asian countries that have the most working Americans are Hong Kong, Japan, China, South Korea, and Taiwan. Many work for corporations and are business expats. Up to 80% of the remaining workers in those countries are Asian-Americans who've returned to their homelands to open up shop and run their own business.
Who can fault them? Today, Asia leads the world with the fastest-growing economy. With so much uncertainty in the rest of the world's economy, Asia seems to be just getting started. This makes it an attractive option for those thinking of looking for jobs there.
Educate Yourself About Your Country of Choice
Before taking off to the other side of the world, there are some things you can do to ease your way into your new way of life. You want your experience to be the best it can be, right?
Learn some of the languages for the country you're heading to, even if it's known to have a high English-speaking population. It'll enhance your experience and make it all the richer.
Educate yourself about your host country. Every country in Asia is as wide and diverse the other. Knowing their history will foster a sense of connection and you'll better understand the people.
Take a short trip to your country of choice, if possible. Think of it as a vacation and ensuring that it's a place you can be comfortable in for a time.
Give Yourself a Return Policy
I would suggest that you try Asia on for size. Basically, it might be best to commit to a short period of time to get accustomed to the traditions, culture, and differences of living in Asia versus America. A shorter commitment, to begin with, is a good way to see if it's really what you want to do.
You could even look at it as an adventure or an extended vacation holiday. You could take in the rich and cultural scenic beauty of your chosen country. You might even be able to save a few dollars as the cost of living can be much cheaper in some countries than it is in America.
You could apply for a temp position with Jobs Abroad program. Teaching, au pair work, and the hospitality industry are common areas of work and jobs usually last around a year.
In the end, if you decide working and living in Asia isn't for you, then you can return back to your homeland and add it to your list of life experiences.
The Most-Sought-After Skill for Americans Working in Asia
As an American, you're at a huge advantage if you want to find work in Asia because the number one job in most areas abroad is for English teachers. Schools, in particular, are constantly in search of an English-speaking teaching staff.
You can research to find the schools and apply directly or see what's available at Asia Teaching Jobs.
Let's learn about the top individual regions for American expats to work and the advantages of working and living in each.
Hong Kong
Hong Kong is one of the most popular destination for Americans who want to work in Asia. One of the largest advantages of living and working there as an American is that you don't have to speak Chinese or Mandarin to work there.
The two official languages in Hong Kong are Chinese or Cantonese and English. Mandarin is also spoken widely, but it is pretty easy to make it as a foreign American in Hong Kong. All signage is in Chinese and English and most business is conducted in English, especially in the legal, financial, and banking sectors, which incidentally are the best career sectors to work in Hong Kong.
The economy is booming in Hong Kong. If you fancy a financially rewarding lifestyle while working in Asia, your best bet may be to work in Hong Kong. Housing can be on the luxurious side, while education and healthcare are some of the best in the world.
And while there can be some controversies from time to time surrounding China, Hong Kong is a separate establishment, with different laws and government. The visa requirements also vary from China's.
Most people who go to Hong Kong to work do so as part of their company's relocation for their employment. The company you work for would arrange for your visa. If you want to go on your own, there are work visas.
The number one employment opportunity in Hong Kong is in the financial industry. Citibank is one of the premier employers there. Other popular job sectors in Hong Kong include law, Internet Technology(IT), Human Resources, Digital Marketing and Advertising, Business and Marketing, and Education.
One of the best things you can do to secure work in Hong Kong is to register with a job site such as Monster. Upload your resume and list Hong Kong as your goal area to work. This way you can keep an eye on what's available, but you'll also be in the system for them to find you.
If you want to ramp up your chances and improve your resume, take additional courses in your chosen field to stand out from the crowd.
Seoul, South Korea
Seoul is breathtakingly beautiful. Gardens, temples, historic landmarks, and skyscrapers fill the city. Seoul and neighboring cities in South Korea are in the midst of cutting-edge technology. Seoul also has the third largest economy in Asia.
Insofar as its economy, Seoul appreciates workers exhibit tough work ethics. At the same time, working amongst those who believe in giving it all at work, while allowing generous play time seems quite favorable to someone who might think of moving from the states to work there.
Teaching, marketing, and the automotive industry seem to be the top jobs for Americans in Seoul. Salaries and cost of living are comparable to most areas in the US, however, the temptation to give in to a luxurious lifestyle is there as Seoul offers so much. So you either need to excel at budgeting or have a few extra dollars saved on the side so you can really enjoy yourself.
There are bonuses for English teachers, however. The salary for teachers in Seoul is generous enough to have enough to save from your salary in a given month. If you're an English teacher, they will also furnish housing for free.
When coming in from America, English teachers are reimbursed for their airfare and given enough for the ride home if you choose to return. Also, most American teachers in Seoul sign 12-month contracts and if you fulfill your contract to satisfaction, they will award an extra month's pay as a bonus.
Tokyo, Japan
Japan is another Asian country that is rich in culture. The "Land of the Rising Sun" is home to more than 40 million people and is considered by many to be the largest city on Earth. It boasts some of the most wonderful restaurants in the world, beautiful and tiny villages, amazing art, and more.
You should be prepared, however, if Japan is your city of choice. The cost of living is quite extravagant and many people actually board together to save money.
For non-Japanese speaking Americans, the top jobs are in education, hospitality, or working as an au pair.  If you're fortunate to speak the language, however, a Japanese-speaking American can find jobs in media, journalism, and international relations.
As a side note, Japan offers the best salaries in Asia for teaching English.
Shanghai, China
Some of the best jobs in Shanghai fall in the business, journalism, financial, teaching, law, advertising, and designer industries. The jobs are fast-paced and workers are expected to work hard to earn their salaries. Americans tend to earn more for their work than locals who live there.
It has a huge advantage over some of the other cities we've gone over in that the cost of living is surprisingly low, but salaries remain competitive.
The population there in ratio to the size of the city can be a bit daunting if you're not used to it. Shangai is double the size of New York City, but with three times the number of people, so conditions can seem overcrowded at times.
Getting a visa to work and live in China is generally more difficult than for most Asian cities unless you are transferring with a company that makes the process easier for you.
Other Considerations
Depending on the area you're considering to move to, much of Asia's employers will help you with the visa process and work documentation when you have found work online or are transferring from a company here in the US.
For more specific details, visit GoAbroad to find out more about jobs in Asia as well as the best ways to obtain visas.
One of the best job opportunities of the decade is working online. The online world is a "wild west" where anyone can start a business regardless of your age, race, education, or background.
The thing that matters most is that you are motivated and persistent. Even total newbies can earn money online by starting a simple website and putting some advertising on it.
I've been working online since 2010. You can learn how to do what I do in just a few weeks, and earning a full time income of over $10,000 per month is absolutely doable with consistent effort!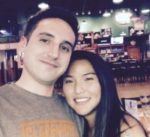 Nathaniell
What's up ladies and dudes! Great to finally meet you, and I hope you enjoyed this post. My name is Nathaniell and I'm the owner of One More Cup of Coffee. I started my first online business in 2010 promoting computer software and now I help newbies start their own businesses. Sign up for my #1 recommended training course and learn how to start your business for FREE!