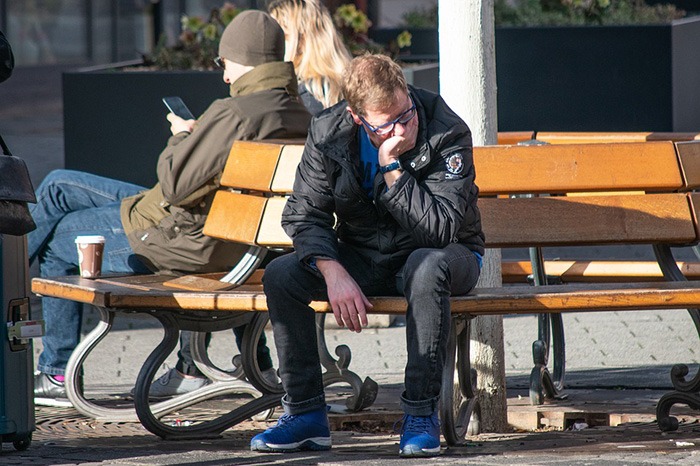 Everyone has to work, but if you're naturally disposed to avoid others, some jobs will be a better choice for you than others.  This trait describes someone who is antisocial and yes, there are jobs out there for antisocial people.
For these people, it's best to find a job that's down to business and minimizes exchanges with other people in order to minimize your stress levels.  Antisocial feelings and behavior should not be confused with introversion.  An introvert revitalizes their energy by having large amounts of time alone. They may actually like others, but have a genuine need for "me" time.
An antisocial person, however, is generally less optimistic about the human condition, and the vast majority of the population encountered by an antisocial only serves to underscore this perspective.
Instead of it being about where they can pull energy to thrive, an antisocial person uses a lot of energy just avoiding others, mentally if not physically.  So, the alone time desired by an antisocial person is more about relief from a constant irritant.
If you're an antisocial person, you probably would rather work in solitude, or with as few interruptions as possible. Perhaps you wouldn't mind being stranded on a desert island.  People just aren't your cup of tea. You probably would rather minimize niceties or small talk, right?
Instead of struggling with trying to figure out how to work with your distinctive personality traits, find a job that will work with you.
If this sounds like you, perhaps you are an antisocial person who would do best in a career where day-to-day reliance on people skills is reduced or eliminated. You really should have a job that minimizes contact with other people or at least one where it doesn't matter if you're Mr. or Mrs. Congeniality.
Top Careers for Antisocial People
The best careers for antisocial people will have minimal contact with others and, generally, will be more intellectually stimulating than not. Most of the jobs best-suited for this category happen to fall in the field of science. Internet Technology also is a good fit. Let's look closer at some of the best examples:
SCIENCE
Geological Sample-Test Technicians gather crude oil, minerals, or other geological samples and analyze and test them to see if there is gas, petroleum, or mineral deposits present. The technicians are really assistants to scientists and engineers who are searching for the samples, but you get to work mostly alone.
Geological Sample-Test Technicians earn around $55,000 a year.
Remote Sensing Scientists work well, remotely, as they process, analyze, and manage data they gather while they use remote sensing devices, satellites, and aircraft. They might use statistical analysis programs and image analysis software to assist in their work. They prepare technical reports based on the information they uncover.
They make around $100,000 a year.
Astronomers get to spend a lot of time with the stars, rather than people. They look at astronomical phenomenon to learn more about it through research and observation. Astronomy is the science of examining the cosmos. You'd apply physics and mathematical formulas to offer theories about the universe.
Astronomers earn around $104,000 a year.
INTERNET TECHNOLOGY
Web Administrators manage web designs and development of websites and web applications. They periodically test websites they work with to ensure their quality and to maintain them. The great thing about web administrators is there is a lot of time working alone.
Web Administrators earn around $85,000 a year.
Computer Hardware Engineers design and develop computers and devices for various uses, which may include commercial, military, scientific, or industrial needs. They research and test the prototypes they design. There's a lot of solitary time in this line of work, so it's a good fit for antisocial people.
Computer Hardware Engineers make around $117,000 a year.
STATISTICS AND DATA
Statisticians use mathematical or statistical theories and methods to collect, organize, interpret, and summarize numerical data. You'd get to show your intellect off a bit here in this job by using the information you have first-hand knowledge of.
Statisticians make around $80,000 a year.
Economists research and prepare reports that address economic issues that are related to the production and distribution of goods and services. They devise plans to ensure a better fiscal policy.  You'd be working with a lot of data, rather than a lot of people here and get to use a bit of your intellect in this job as well.
Economists earn around $109,000 a year.
Actuaries access the financial costs of risk and things that may happen. They utilize mathematics, statistics, and financial theories to evaluate the risk that an event may occur. Their goal is to help clients develop policies to minimize the cost of the risk. Most work in the insurance industry. You'd be working mostly with figures, rather than people in this job.
Actuaries earn around $100,000 a year.
OTHER CONSIDERATIONS
Archivists and Curators maintain artifacts and records. They might appraise their value. They also take care of the collections that are housed in museums. They might also restore objects that need restoration. Their work is performed much on their own, lending to the quietness away from people that antisocials desire.  
Archivists earn around $49,000 a year.
Art or Food Critics write articles in where they critique the work of a chef or artist. Let's face it. As a person with an antisocial personality, this would be a huge win-win if you have a penchant for writing. You'd actually get to be critical and criticize others for a living. You have to be an expert in your field and also some journalism experience is helpful.
The job isn't a homerun with pay at only $36,000 a year, but it could be a job that you really like if it falls in your niche.
Judicial Law Clerks work with judges in court to help with research and preparation of legal documents. You wouldn't have to work with others much, with the exception of the judge, who likely has a cut and dry personality, much like you do. But I'd still try to play nice with the judge to avoid trouble.
Judicial Law Clerks earn nearly $60,000 a year.
Private Investigators are naturally disposed to a realistic and pessimistic view of the human condition.  This tends to coincide with the worldview of those with antisocial personalities. You're tasked with finding out information that someone has hired you to learn about someone else that may involve indiscretions, financial, or legal information. You might be hired to investigate a crime. In the end, you'd be responsible for setting the world more to rights than before you were involved. Gotta admit this might be right up your alley.
Private investigators earn around $50,000 a year.
Tax Collectors, though unloved by the vast majority of the populace, also have their place and serve a needed function. Most work for the federal government and make sure the government gets their needed operating funding from businesses and private citizens. They conduct audits, review tax returns, and decide what taxes are owed, especially from people who've avoided giving their fair share.
Tax Collectors make around $67,000  a year.
Now that we've touched on a few jobs that might fit best with your antisocial personality, maybe your career options will seem a little more attractive. Finding a job that doesn't put a lot of stress on you is the best thing you can do.
One of the best job opportunities of the decade is working online. The online world is a "wild west" where anyone can start a business regardless of your age, race, education, or background.
The thing that matters most is that you are motivated and persistent. Even total newbies can earn money online by starting a simple website and putting some advertising on it.
I've been working online since 2010. You can learn how to do what I do in just a few weeks, and earning a full time income of over $10,000 per month is absolutely doable with consistent effort!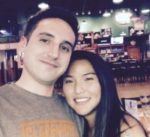 Nathaniell
What's up ladies and dudes! Great to finally meet you, and I hope you enjoyed this post. My name is Nathaniell and I'm the owner of One More Cup of Coffee. I started my first online business in 2010 promoting computer software and now I help newbies start their own businesses. Sign up for my #1 recommended training course and learn how to start your business for FREE!