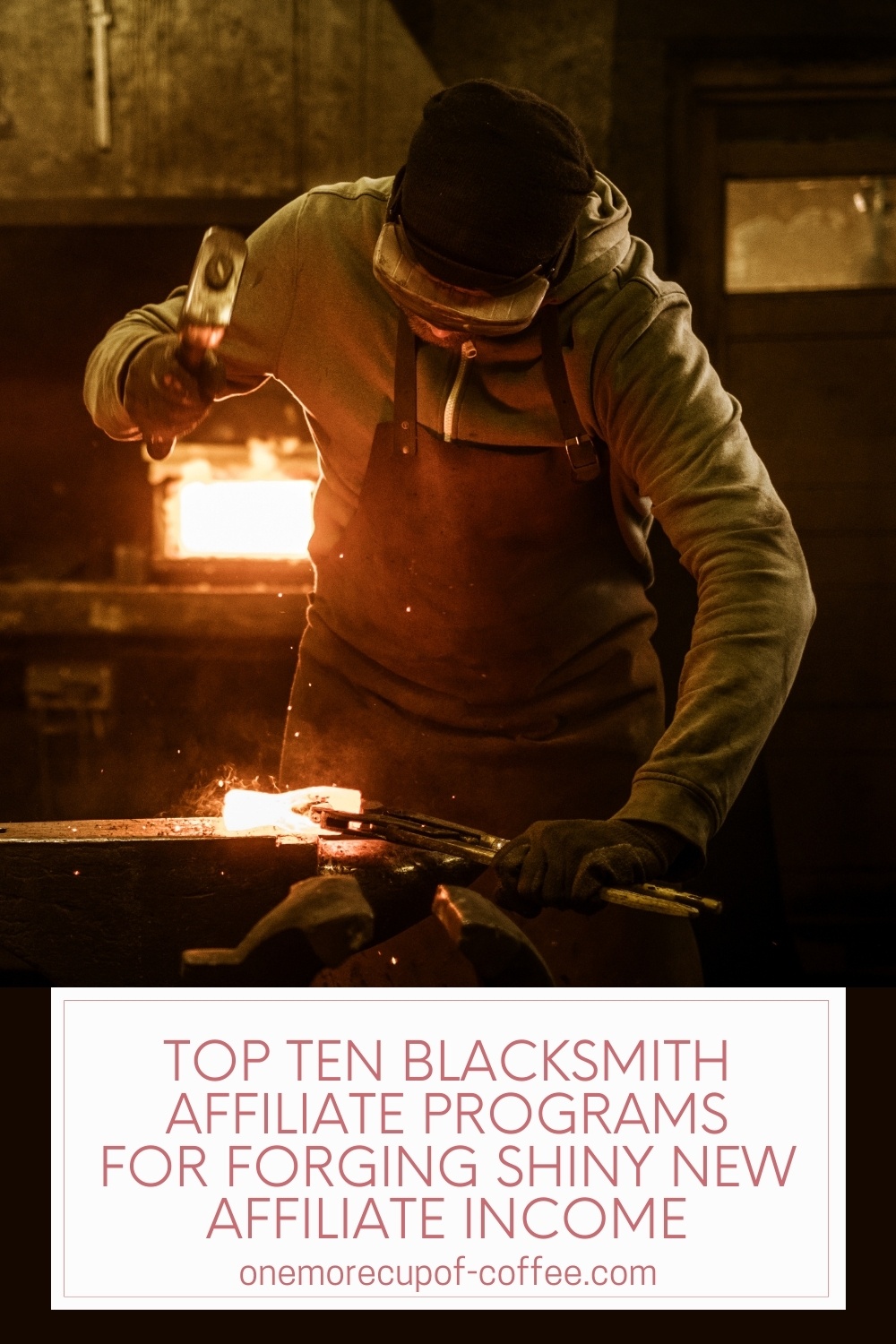 A quick Google search for the word 'blacksmith' pulls up lists of independent blacksmiths and forges, as well as shops where smithed items and traditional blacksmithing equipment can be purchased.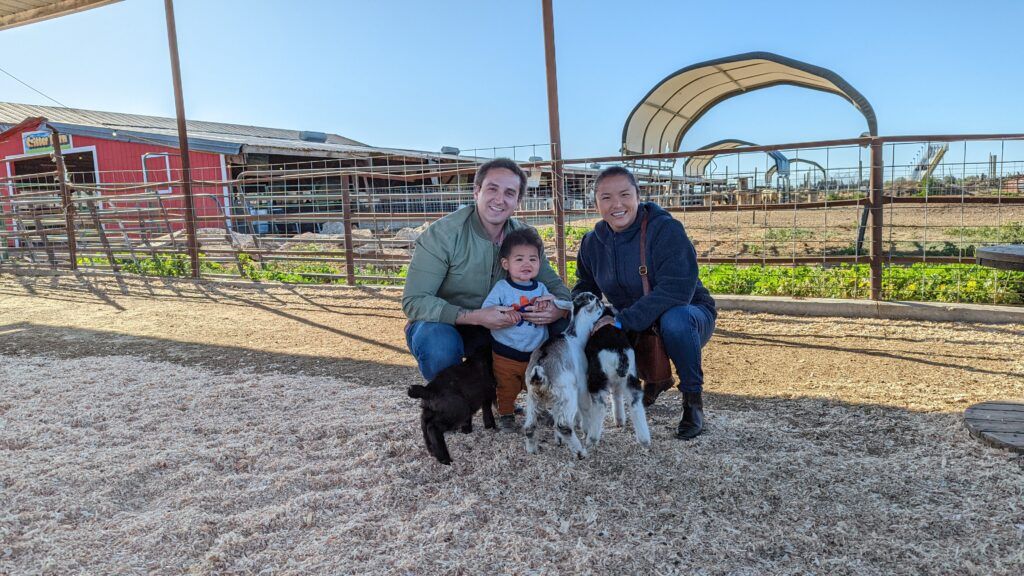 Are You Ready To Work Your Ass Off to Earn Your Lifestyle?
Are you tired of the daily grind? With a laptop and an internet connection I built a small website to generate income, and my life completely changed. Let me show you exactly how I've been doing it for more than 13 years.
However, there's a digital component now, too. Some searches pull up video game designs based on blacksmithing, and Amazon now offers a tool on Twitch called Amazon Blacksmith. Amazon Blacksmith allows Twitch streamers to create lists of their favorite products and earn money for these referrals through the Amazon Associates program.
It's an interesting way for affiliate marketers who are also streamers to make money, but what about affiliate marketers who don't stream? There are actually a number of affiliate programs geared toward website affiliate marketing, too. The best blacksmith affiliate programs include courses in blacksmithing, courses in creating electronic games, blacksmithing supplies, artwork inspired by blacksmiths, and smithed creations ranging from knives to high-end chandeliers.
If you're interested, read through this list of the top ten blacksmith affiliate programs. At the end of the article, I'll share some ways you can use these programs with your affiliate websites.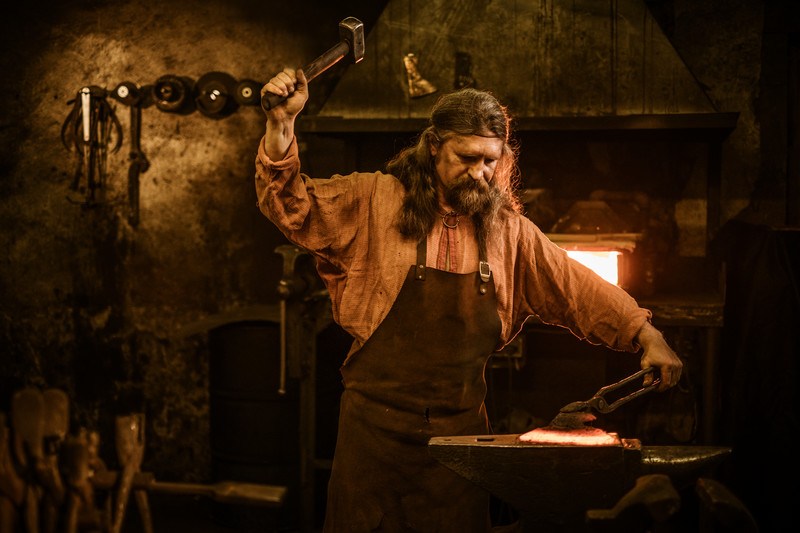 Blacksmith Affiliate Programs
Elite Metal Tools
Udemy
Knight Forge Studio
Bookshop
Main Street Forge
Society 6
Northern Tool
Loomlan
Fiddleback Forge
Etsy
1. Elite Metal Tools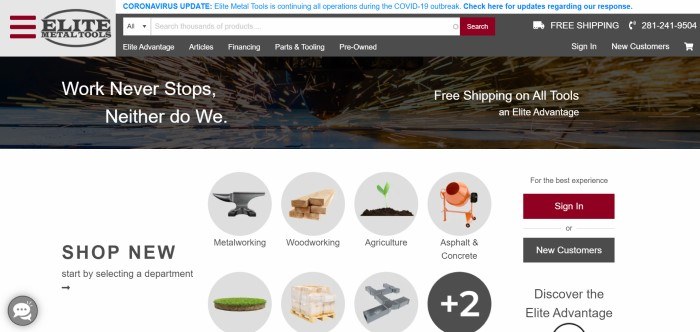 Elite Metal Tools carries more than 7,000 products in categories that include metalworking, woodworking, agriculture, heating and cooling, and more. A quick website search for blacksmithing equipment pulls up items such as propane forges, wrought iron twisting machines, and power hammers.
This company provides free shipping on all tools. The website includes tabs for financing, articles to read, parts and tooling, and shopping for pre-owned tools. Many of the tools carried by Elite Metal Tools are high ticket items. For example, a lathe currently sells for $3,599, while a sliding panel saw is currently priced at $7,499.
The affiliate program is run in-house. Affiliates are provided with an online catalog that's updated daily, text and banner ads, and the ability to deep link to products such as blacksmithing tools.
Why You Should Promote Elite Metal Tools: The products carried by Elite Metal Tools are high-ticket items, and there is a nice selection of blacksmithing tools.
2. Udemy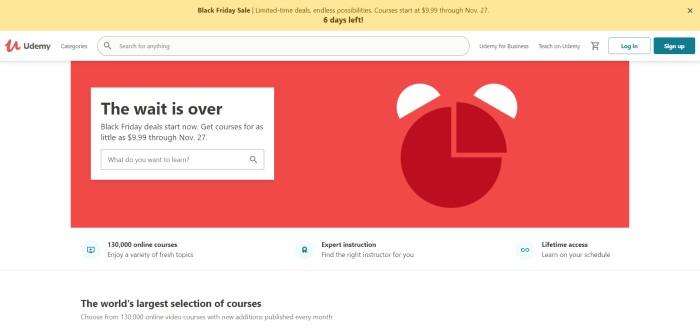 Udemy is an online learning platform with around 130,000 courses. All courses have a 30-day money-back guarantee. The handful of courses that are dedicated to blacksmithing are geared toward creating online games such as blacksmith simulators.
The affiliate program is run through Rakuten Linkshare, Admitad, and AWIN. Affiliates who bring in sales of more than $5,000 per month can negotiate for higher commission rates. Affiliates are provided with links and banners, and they can also link to any of the courses posted on Udemy.
Why You Should Promote Udemy: The commission rate is decent, and this company offers ideas for people focusing on electronic blacksmith merchant games.
3. Knight Forge Studio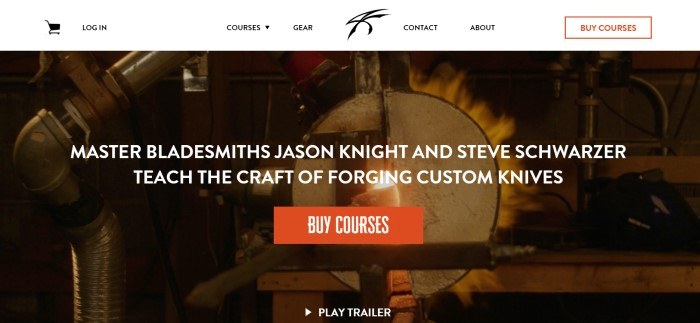 Knight Forge Studio is selling both online and in-studio blacksmithing courses taught by Mastersmith Jason Knight. The course covers three main topics, including creating the elemental knife, producing Canister Damascus steel, and forging a fine chef's knife. The course chapters can be purchased separately for $100 each or in a bundle for $150.
Knight Forge Studio runs its own affiliate program.
Why You Should Promote Knight Forged Studio: Knight Forged Studio sells how-to courses covering blacksmithing projects, and it offers a bundle to help customers save money. The commission rate and cookie length aren't listed, so affiliates must contact Mastersmith Jason Knight to find out more.
4. Bookshop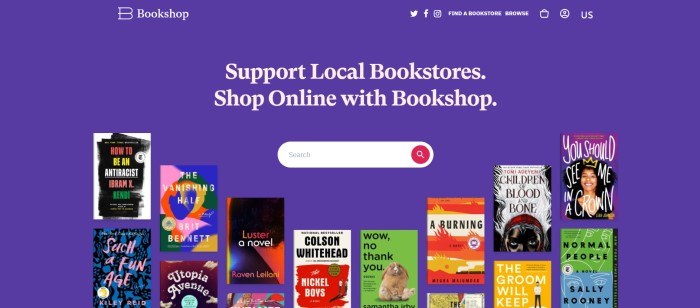 Bookshop is an online bookstore that supports both authors and local bookstores. Authors can promote their books on Bookshop, and besides supporting the author, every sale helps support local book stores, too. So far, Bookshop has raised more than $8 million for local bookstores.
A quick search on the website for Blacksmith pulls up more than 90 results. These include how-to books for blacksmithing, as well as history books and novels.
Bookshop runs its own affiliate program. Affiliates must create an account in order to apply for the affiliate program. One interesting option this company provides is the ability for affiliates to create their own storefront.
Why You Should Promote Bookshop: The commission rate is nice, and Bookshop helps both authors and independent book stores.
5. Main Street Forge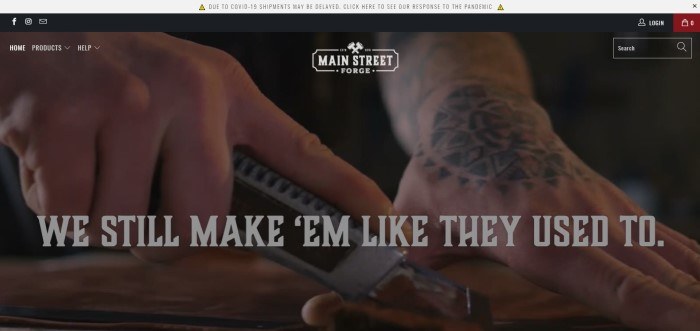 Main Street Forge makes and sells small leather and metal goods such as belts, hardware, and bottle openers. One of its featured products is a leather wrap with a metal handle that can be used to turn mason jars into mugs.
All products are made in the USA and come with a lifetime warranty and a satisfaction guarantee. This company partners with other craftsmen and artisans to create high-quality metal and leather goods.
The affiliate program is run through Refersion. Affiliate referrals get a 10% discount on their first order.
Why You Should Promote Main Street Forge: Main Street Forge carries high-quality small goods made from metal and leather and partners with small-batch artisans to showcase made-in-the-USA products. The commission rate is great for affiliate marketers, and first-time referrals get a discount.
6. Society 6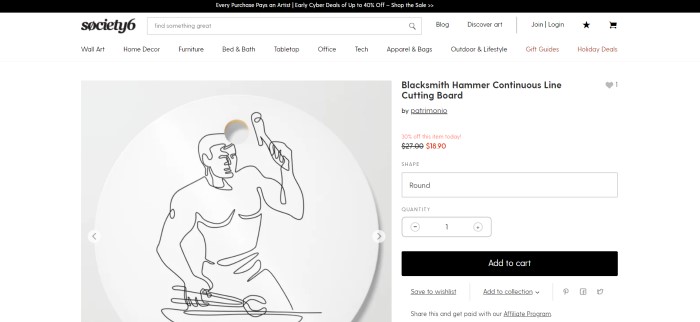 Society 6 is an art-based home and lifestyle store where customers can shop in categories such as wall art, home décor, furniture, bed & bath, tabletop, office, tech, and more. This company curates the work of several artists to help them make money while their work is discovered and features the art in products such as cell phone cases or decorative pillows.
It's an unusual place to find blacksmith items, but here, the image of a blacksmith at work shows up in several continuous line decorative pieces. Besides a cutting board, the blacksmith can be found on travel mugs, serving trays, coasters, coffee mugs, bags, and even stool tops.
The affiliate program is run in-house. Affiliates must create an account with the company in order to apply for the affiliate program.
Why You Should Promote Society 6: Society 6 helps new artists get discovered, allows customers to decorate in several ways with their favorite artwork, and provides a decent commission rate.
7. Northern Tool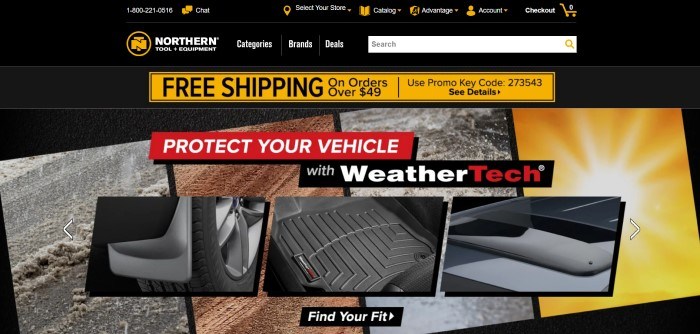 Northern Tool, which sells a wide variety of hand tools and power tools of every kind, has over 100 stores as well as a strong online presence. This company carries products ranging from sandblasters and water pumps to snowblowers, drills, and saws. Besides a metal fabrication section, this store carries a few blacksmithing supplies, including anvils.
There are more than 40,000 products sold online, and around 2,000 of those get free shipping. The average order size is more than $235. The affiliate program is run through CJ.
Why You Should Promote Northern Tool: Although the commission rate isn't listed, Northern Tool is well known for its great selection of tools. The average order value is high, and many items get free shipping.
8. Loomlan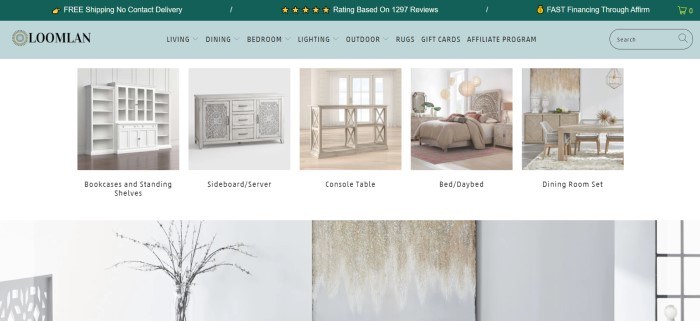 Loomlan is a high-end furniture store that carries products from top brands and newly discovered designers. Among the inventory are some specialty items such as lighting pendants, lamps, sconces, and chandeliers made from wrought iron with a blacksmith finish. One chandelier made from oyster shells and wrought iron is priced at more than $1,100.
Besides metal pieces, this store carries furniture for the living room, bedroom, dining room, and outdoor living space. The website also has a tab for rugs and gift cards.
The affiliate program is run by Loomlan itself, and the commission structure is interesting. Instead of offering a percentage for each sale, Loomlan pays a flat rate depending on the number of sales an affiliate marketer brings in. For example, for one to nine sales within 30 days, an affiliate marketer earns $100 for each sale. Affiliates who make 10-29 sales are bumped up to $150 per sale. Affiliates reach the top tier of $250 per sale when they refer 60 or more sales within 30 days. Once an affiliate moves up a level, the commission rate is locked in for an entire year.
Why You Should Promote Loomlan: While Loomlan only sells a handful of blacksmith-related pieces, every product is high end. The commission structure is unique and generous, too.
9. Fiddleback Forge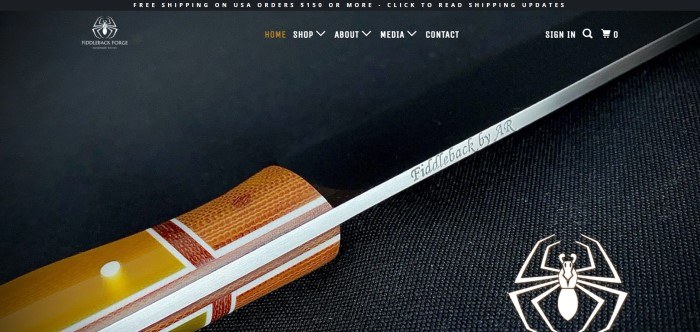 Fiddleback Forge makes and sells handmade knives and company apparel. This company has more than 40 handmade knife models, with around 25 models currently in stock. This company has an apprenticeship program and donates to Give Us Paws, a charity dedicated to providing free in-home training for service dogs.
All of the knives are high quality, and due to being handmade, each is unique. A Fiddleback Forge Buffalo Bill knife with a curly ash handle is currently priced at $395, while a Bushcrafter Sr. currently costs $405.
This company provides free shipping on orders of $150 or more in the United States. The affiliate program is run through Affiliatly. Payouts can be made through PayPal or in the form of Fiddleback Forge gift cards.
Why You Should Promote Fiddleback Forge: The price tags are relatively high and the commission rate is decent. These are also high-quality, unique products.
10. Etsy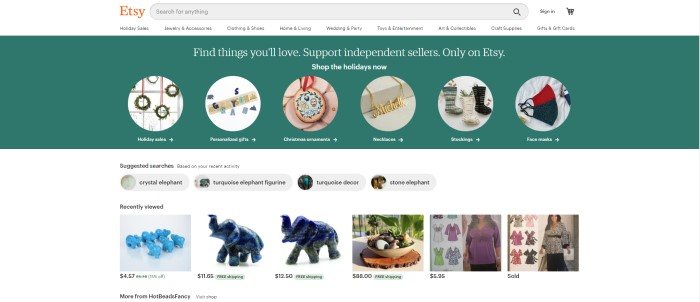 Etsy is a shopping platform that specializes in vintage and home-crafted items. Customers can shop for a wide variety of products from several different stores, and they can favorite their favorite stores or items. Shopping categories include toys, weddings, holidays, clothing, artwork, and more.
A quick search on Esty pulls up 18,769 results for blacksmithing. The results include everything from anvils and tools like tongs to beautifully worked iron art, such as metal roses and brackets for hanging shelves.
The Etsy affiliate program is administered through AWIN and supports websites in English, French, and German. All affiliate marketers are welcome to apply to the program, including people who own Etsy shops. Affiliates have access to banners, curated pages, and a newsletter.
Why You Should Promote Etsy: Etsy has a huge selection of blacksmith-related items, as well as one-of-a-kind items in several other shopping areas that could help bump up shopping cart totals.
Affiliate Website Ideas
Now that you've read through the list of the top ten blacksmith affiliate programs, how do you intend to put them to work for you? There are several ways you can do this, depending on the types of websites you run.
For example, a website that focuses on hobbies for men could include programs like Northern Tool and Elite Metal Tools from the list above. It could also feature woodworking courses and supplies, hiking and camping gear, television sets, gaming consoles, and even home décor for a man cave.
A second idea is a website for creating unique living spaces. Blacksmithed items from Loomlan or Etsy could be featured here, as well as blacksmith-inspired artwork pieces from companies like Society 6. Import companies, interior decorators, furniture shops, and courses on indoor design could be promoted here, as well.
A final idea is a website for people who are interested in collecting weapons. Programs like the one for Fiddleback Forge could be include here, as well as programs for sportsmen stores, Asian imports, shooting ranges for guns and archery, and swordsmanship classes like fencing basics.
Boost Your Affiliate Earnings
These 10 affiliate programs are just the beginning of what's possible. There are hundreds of ways to earn affiliate commissions with your website, including product reviews, top 10 lists, how-to guides, and more
But what about traffic and conversions? How do you make sure your affiliate links get clicked?
I used the affiliate training here to turn my brand new website into a six-figure income generator in less than two years. Build a business, not just a pocket-money side project!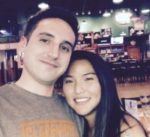 Nathaniell
What's up ladies and dudes! Great to finally meet you, and I hope you enjoyed this post. My name is Nathaniell and I'm the owner of One More Cup of Coffee. I started my first online business in 2010 promoting computer software and now I help newbies start their own businesses. Sign up for my #1 recommended training course and learn how to start your business for FREE!