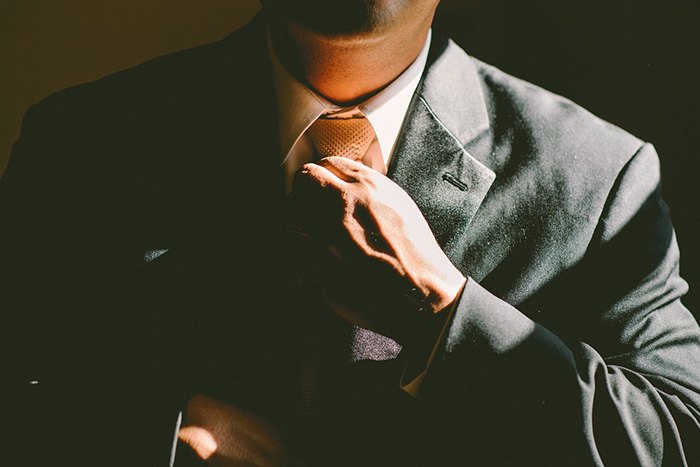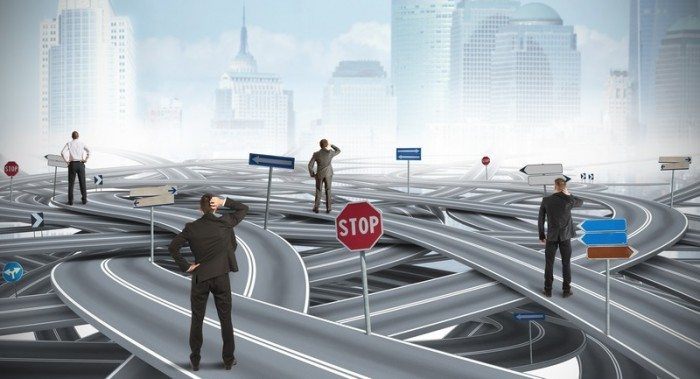 If you're pursuing a business major in college, it might please you to know that business majors have some of the most marketable and relevant skills to most enterprises. We've done the searching for you and will show you the best jobs for business majors that are out there.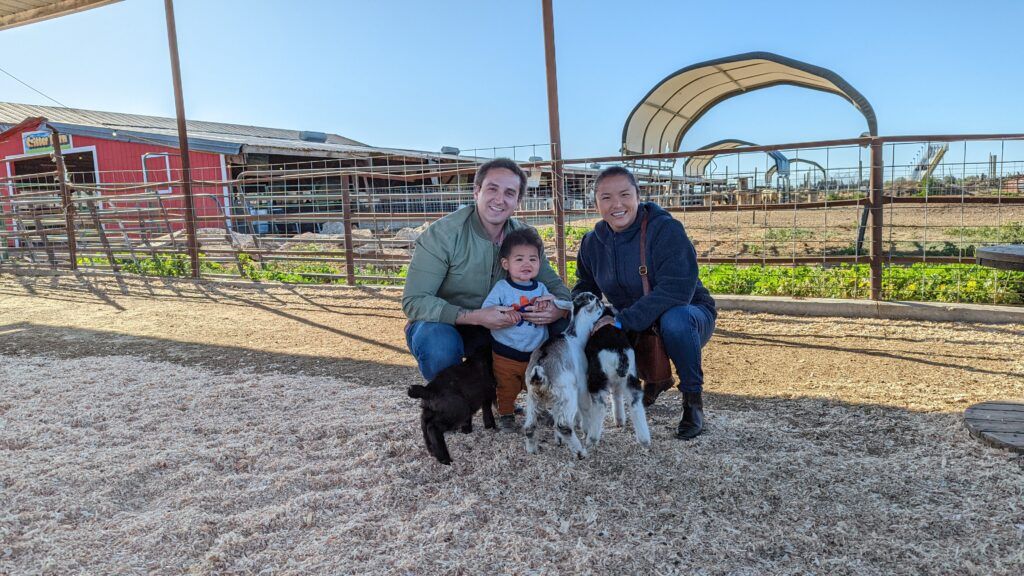 Are You Ready To Work Your Ass Off to Earn Your Lifestyle?
Are you tired of the daily grind? With a laptop and an internet connection I built a small website to generate income, and my life completely changed. Let me show you exactly how I've been doing it for more than 13 years.
Careers in the business sector are rewarding and offer good salaries and exceptional opportunities for advancement and growth. Many industries benefit from the skill set that business majors develop and you can choose from many awesome business opportunities.
In addition, because there are so many disciplines involved in business – statistics, economics, mathematics, marketing, technology, management and more, getting a business degree is like being in a candy store – there is so much of a variety to choose from when it comes to jobs for those who are business majors.
According to the National Center of Education statistics, business is the most popular undergraduate major. Business majors make up over 20% of all college graduates. That is a huge number!
With those kinds of numbers, don't let it fool you. The competition isn't as steep as you think it might be. There are plenty of jobs to go around.
As a business major, you learn skills relevant to managing a business. Add to the mix amazing analytical thinking, and your skill set allows you to be inventive in your approach to effectively solving solutions to problems that often occur in the business world.
Additional traits that you may develop as a business major are the ones that develop your interpersonal skills, which is great if you end up as a manager of some sort. And, if you really just like the complexities involved in the structure of business, a business major might be right for you.
Whether your interest falls in accounting, finance, IT, marketing, or especially if you want to open your own business and become an entrepreneur, your business degree will be quite marketable and it could be the first step in a highly successful career.
If you have awesome analytical skills, perhaps you should pursue a job that involves statistics or analysis. The technological industry, as well as others which involve massive amounts of data, are growing at light speed.
Let's look at some of the best job opportunities out there for people who are business majors:
INFORMATION TECHNOLOGY (IT)
Information Technology (IT) plays an important role in business. Our infrastructure is completely reliant on technology. Businesses are always on the lookout for skilled workers who know how to work with computers and telecommunications involving hardware and software.
1. IT Business Analysts decide how an IT system should work, and they communicate the requirements to the technical staff of the company they work for. The procedures an IT Business Analyst develops should help a company run more efficiently and effectively.
In essence, business analysts are responsible for the company's technological development and advancement. Business analysts may work for technical consulting services, programmers, management, and many other divisions.
The median annual salary of an IT Business Analyst is approximately $65,000.
2. IT Project Managers help develop project plans for the development of new products and releases. They lead departments in working together to meet deadlines, perform tasks, allocate resources, and maintain quality.
IT Project Managers may work in management, technical consulting services, for software publishers and many industries across the board.
The average median pay of an IT Project Manager is roughly $95,000 a year.
FINANCE
Money is what makes the business world go round. The role of finance in business is to promote or create a business, gain assets, develop products, advertise, and more while offering their services at the lowest rates possible, as well as maximizing profit.
3. Accountants are one of the most important parts of the business world. As an accountant, you would help businesses make the best decisions about their financial resources in order to maximize their profits.
Accountants provide consulting and tax planning services for their clients. All types of businesses, nonprofit organizations, and educational organizations use the services of an accountant to make good decisions.
Accountants can work in small businesses for themselves or can become CPA'S to help larger businesses.
The average yearly salary of an accountant is $67,200.
4. Financial Analysts seek to find the strengths and weaknesses of businesses and analyze trends in the industry they work in. Companies want to know what they should buy and what they should sell.
Financial analysts put their knowledge of economics and statistics to predict trends. They interpret financial statements, calculate ratios and other metrics, and write reports with recommendations for investments.
As a financial analyst, you would advise a company how they should distribute their corporate resources. Business majors learn many of these things in school, so it's a perfect fit.
The median annual salary for financial analysts is $66,000 a year.
MARKETING
Without marketing, most businesses would sink. A successful business depends on successful marketing. Marketing involves advertising, public relations, and promotions. Marketing conveys the need for a product or service to potential customers.
You can have the best product there is, but if no one knows about it, it's pointless.
5. Social Media Managers are jobs that are growing exponentially in this age of digital media. If you're tech savvy, you can use your knowledge of marketing to effectively communicate your employer's presence on social media sites, which include Facebook, LinkedIn, Pinterest, Twitter, Instagram, and others.
You can develop content on those sites as well. By marketing the business in these arenas, you can increase business activity and presence and establish brand identity. You have to be an effective team player and manager, without exerting authority that can drive others away.
Social Media Managers earn on average $42,000 a year.
6. Sales Reps and Managers work in industries across the board and sell products for a company. They may also work independently.
Your job as a sales rep is to get buyers and purchasers interested in company products and services. You'll negotiate prices, travel to clients, and answer questions and concerns. The industries involved in sales are endless from drug companies to insurance, to corporate sales, and more.
A sales rep on average earns about $66,000 a year whereas a sales manager earns nearly double that at $113,000 annually.
MANAGEMENT
In all aspects of business, there must be a clear, defining goal. Managers lead workers and staff to plan, organize, staff, lead, direct, and well, manage while getting them together to accomplish clear goals for the company. Management encompasses all sectors of businesses.
7. Healthcare Administrators are in charge of the operations of hospitals and other health organizations. They have to know how to work in various functions, such as accounting, budgeting, marketing, human resources, ethics, IT, and more.
A healthcare administrator must be good at leading teamwork through effective communication.
The median salary of a healthcare administrator is $113,000 annually.
8. Business Development Managers seek to find business opportunities to grow new business. They either maximize their current revenue opportunities or develop new ones.
They gather information on customers and competitors and are experts in their industry's competitors. They also identify the types of partnerships that are in the best interest of the company they work with.
Business Development Managers salary average $72,000 a year, but can make much more with the right organization.
THE SKY'S THE LIMIT
Some people don't want to settle and want to shoot for the moon. Some people are born for excellence and all that life has to offer. They are tops at everything they do.
If this describes you, you may want to aim for one of these careers. Even if it doesn't describe you, if you want the best, this may be the direction you want to go.
9. Entrepreneurs own or manage a business, corporation, or enterprise. Entrepreneurs have a fair amount of freedom in their business and once they've built their company, their hours can be more flexible. They make important decisions concerning the company.
If you have visions for a business idea, you can make them become a reality if you are an entrepreneur. You can also put people to work and help the economy.
The biggest concern in starting your own business is that 7 out of 10 businesses fail the first year, so do your research so you can have your best chance for success.
Successful entrepreneurs can earn at least $150,000 a year.
10. CFO's are the chief financial officers of a corporation. It's something that doesn't happen overnight. You usually have to have some time in the business world, and be a wiz at accounting, investing banking, and other aspects of a large corporation.
A CFO has a lot of responsibilities in investor relations, stock prices, and the financial health of a company. A CFO is the second most esteemed position of a company, following CEOs.
The average basic salary of a CFO is $127,000 a year, but this does not include the bonuses and stock options that are usually part of their salary package.
It's easy to see the wide spectrum of career choices available to those who are business majors. There are many great jobs for business majors, all of which offer great career opportunities.
One of the best job opportunities of the decade is working online. The online world is a "wild west" where anyone can start a business regardless of your age, race, education, or background.
The thing that matters most is that you are motivated and persistent. Even total newbies can earn money online by starting a simple website and putting some advertising on it.
I've been working online since 2010. You can learn how to do what I do in just a few weeks, and earning a full time income of over $10,000 per month is absolutely doable with consistent effort!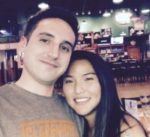 Nathaniell
What's up ladies and dudes! Great to finally meet you, and I hope you enjoyed this post. My name is Nathaniell and I'm the owner of One More Cup of Coffee. I started my first online business in 2010 promoting computer software and now I help newbies start their own businesses. Sign up for my #1 recommended training course and learn how to start your business for FREE!