If you enjoy science and living things fascinate you, then you may have already chosen biology as your major in college. It might surprise you to learn the vast number of jobs that are suitable for biology majors, and not all of them are in fields you might think they are. There are so many great jobs for biology majors.
Biology is a field of interest among university students. The National Center for Education Statistics says that more than 90,000 students earn biology degrees each year.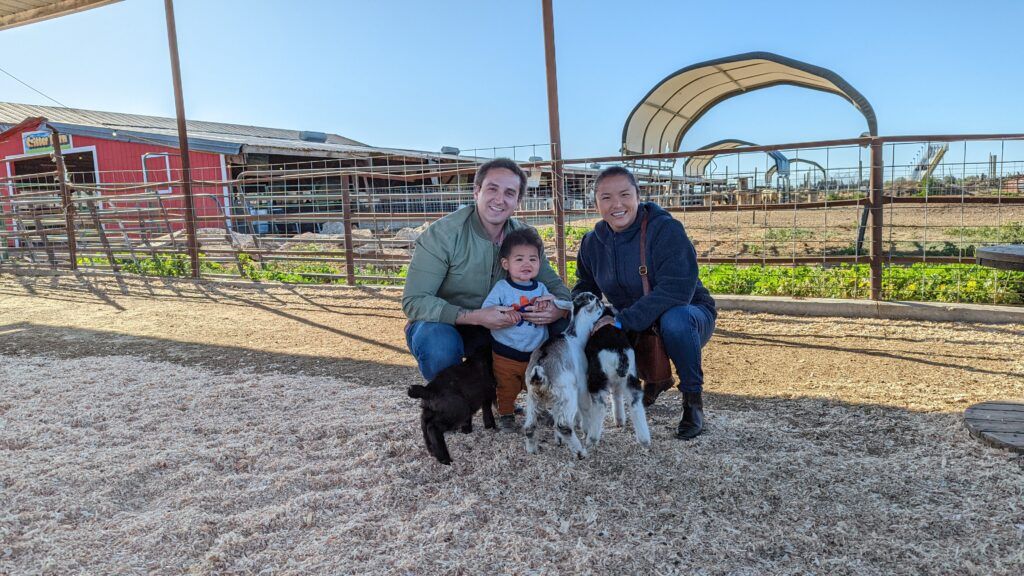 Are You Ready To Work Your Ass Off to Earn Your Lifestyle?
Are you tired of the daily grind? With a laptop and an internet connection I built a small website to generate income, and my life completely changed. Let me show you exactly how I've been doing it for more than 13 years.
Of those, nearly 40% of biology majors will continue into med school and nearly 30% will go on to biological graduate programs. Some of those will work in labs before starting graduate school.
The big surprise is which career fields the remaining 30% pursue. They go on to less than typical careers for biology majors and work in many sectors from education, law, business, and even volunteer work.
At its core, biology is the study of life. Biologists study the world and environment around them and gain knowledge about living organisms. Biology majors learn scientific methods, do experiments, and learn laboratory experiments and techniques.
They learn to gather, organize, and analyze data. Biology majors learn complex mathematical calculations and derive statistics from the data they gather. They become masters of scientific concepts.
Moreover, they are experts at presenting research findings, often using complex graphs and charts to illustrate their findings.
Through these various methods, biology majors become critical thinkers. Their focus becomes detail oriented. In the end, biology majors have skills that can be used for scientific careers as well as non-science focused careers.
When you think about it, there is research performed in nearly all career spectrums. Biology majors develop skills that used outside of the classroom and lab.
So students of biology do their experiments and while doing so, they develop keen powers of observations, test theories, come to conclusions, and then have to document all of their findings and data into reports and presentations.
All of that work takes a lot of effort and in the end, biology students find themselves in front of the computer, running data and analyzing results.
So, in addition to having the mind of a scientist, they become computer wizards by putting data into the software relevant to their field of study.
If you decide to ditch a career in science, even though you've worked to earn your biology major, there are other areas of work that will be easy to dodge into. And, as we said before, this happens in 30% of cases.
These are our top 10 biology major career choices. Check them out and see if one is right for you.
HEALTHCARE
It's only appropriate that the majority of biology majors go on to work in healthcare and related fields. Whether you work in an area that involves research, or in a more direct care of others, there is so much work to be done in the field of healthcare and a biology degree offers so many opportunities.
1. Biologists would be one of the most common jobs of a biology major, wouldn't it? It certainly makes sense! Biologists use their skills to develop new ways of diagnosing, monitoring, and treating illnesses and diseases.
As a biologist, you can work in the research niche, or as a veterinarian, doctor, nurse, dentist, or other healthcare professional. You might work in a hospital, healthcare facility, university, or even with volunteer organizations to bring more advanced healthcare to underdeveloped regions.
Besides working directly in healthcare, you may also work in agriculture, conservation, or for environmental causes.
The average median salary of a biologist across all spectrums is $72,000 a year.
2. Nutritionists play an important role in health care today. With so many diseases brought on by poor diet choices and obesity at epidemic levels, educating patients about nutrition is an admirable career choice.
As a biology major, you can use the knowledge you learn in your scientific studies to teach people how the food they eat affects their bodies, their health, their communities, and even the environment. Nutritionists can work on their own or for health systems and hospitals.
The median annual salary for a nutritionist is $59,900.
3. Pharmaceutical Sales Reps are a great job for a biology major. Think about it. With all the research experience under your belt as a biology student, it would be easy for you to understand and use that knowledge to educate doctors and patients.
As a biology major, you've developed real scientific research skills and even know how to use your studies to develop new products.
You've learned how the body works and have learned how to put this all together to deliver great presentations. You have all the traits to make a great pharmaceutical sales rep!
This industry has a reputation for paying quite well. $100,000 a year on average and over is not unheard of for most pharmaceutical sales reps.
EDUCATION
It's not surprising that a good many biology majors will go on to the field of education. Biology majors tend to enjoy the act of studying itself and often want to pass their knowledge on to young people.
As an educator with a biology degree, you can teach in the classroom, through lectures, museums, or laboratory settings. A biology major that has managed to produce his own research in a given area can become a member of an advisory board to teach others in his field.
4. Health Educators or Teachers teach students about public health concerns like nutrition, substance abuse, stress, and safe sex. Health educators are able to develop programs for their followers or students to aid in educating about important health issues.
As biology majors, you must understand human biology and should be able to translate your knowledge to teach others in a way they can understand. Health educators can work in a variety of settings such as public health clinics, schools and colleges, and hospitals or community centers.
They typically earn on average $42,000 a year.
5. University Lecturers are professors who spend a good bit of time teaching. They develop materials for classes, attend faculty meetings, and evaluate and grade their students.
As a biology lecturers or professors, you might also lead oral presentations of your subject to groups and classes, while providing answers to questions the audience may have. You must be able to back up your answers by research studies.
Biology Lecturers and Professors earn on average $50,000 a year.
6. Secondary School Teachers in the area of Biology are also known as science teachers. As a science teacher, you will impart scientific wisdom to your students.
A good science teacher makes a student eager to learn about life science. Biology teachers help students learn and understand scientific experiences and experiments and teach an appreciation of all living things.
Secondary School Teachers in the field of science earn on average $47,000 a year.
ENVIRONMENTAL
Just as they study living things, biology majors study the impact of the environment on living things.
7. Conservation Scientists are concerned with how fast we are using our natural resources. You might have noticed that we tend to consume faster than we can replace.
Environmental scientists are invested in discovering ways to use our natural resources more efficiently. They are an important part of our future and biology majors are well-suited to become conservations scientists.
The average annual pay of a conservation scientist is $62,000.
8. Botanists study plant life. They apply concepts, procedures, and practices within a specific field. You can become a specialized botanist, who either researches or is a technician of sorts. A botanist may be able to travel and study different regions.
Salaries for botanists vary widely but average $58,000 to $78,000 a year.
9. Environmental Geologists work to ensure that water supplies and soil remain pure and uncontaminated while making them accessible to the organisms that need them to survive.
As an environmental geologist, your focus is not only on the environment and its relation to wildlife and humans, but also the fossil fuels, minerals, and nonrenewable resources.
Environmental Geologists earn about $90,000 a year on average.
OTHER FIELDS
10. Law – There are so many fields that biology majors work in once completing school. As stated before, many are not even in the field of science. One such field is law.
You might want to go onto use your research and scientific knowledge to become a patent and intellectual property lawyer who specializes in the law applications to products like biotechnology products, drugs and medical instruments and more.
Biology majors also become environmental attorneys and support or contest environmental projects and policies based on how they impact the ecosystem.
Other lawyers specialize in medical malpractice and help to discern whether health professionals have acted competently and ethically.
Just as biology majors learn to gather evidence to test hypotheses, litigation attorneys must do the same to build a case for their clients. Also, the knowledge a biology major gains is another advantage when applying and gathering physical evidence such as DNA.
The pay is very generous for lawyers in these sectors. A good bet is at least $150,000 a year.
Other jobs suited for biology majors include research assistants, zoologists, financial analysts, jobs in agriculture and more.
With so many skills and traits learned and developed as a biology major, it's easy to see there are many jobs to choose from, most of which are lucratively paying careers.
Now that we've shown you the best career choices for biology majors, the rest is up to you. You can choose the career path that is best suited for you, given your interests and individual expertise.
One of the best job opportunities of the decade is working online. The online world is a "wild west" where anyone can start a business regardless of your age, race, education, or background.
The thing that matters most is that you are motivated and persistent. Even total newbies can earn money online by starting a simple website and putting some advertising on it.
I've been working online since 2010. You can learn how to do what I do in just a few weeks, and earning a full time income of over $10,000 per month is absolutely doable with consistent effort!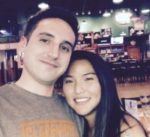 Nathaniell
What's up ladies and dudes! Great to finally meet you, and I hope you enjoyed this post. My name is Nathaniell and I'm the owner of One More Cup of Coffee. I started my first online business in 2010 promoting computer software and now I help newbies start their own businesses. Sign up for my #1 recommended training course and learn how to start your business for FREE!