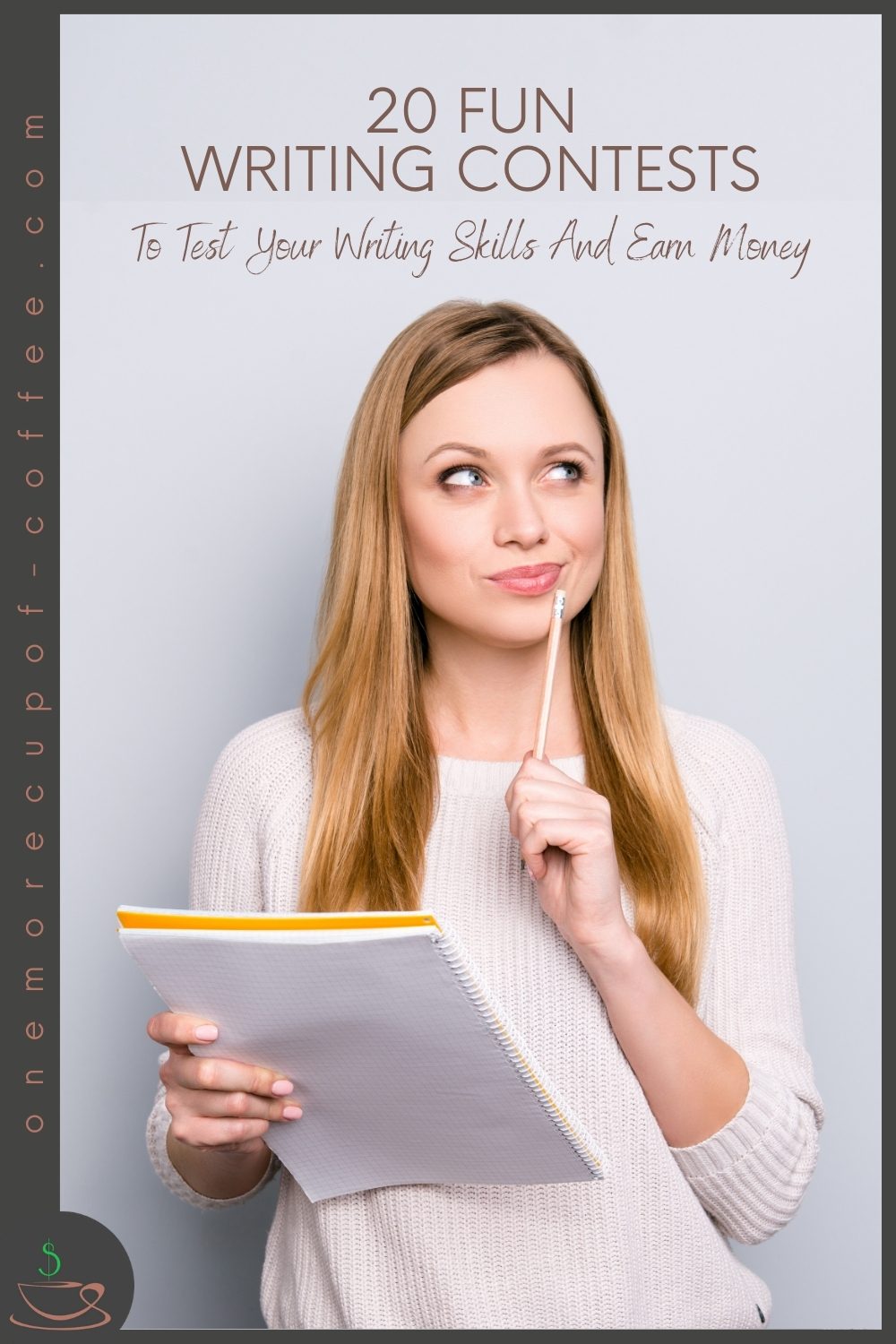 Do you have a passion for writing? If so, then you may consider competing in writing contests.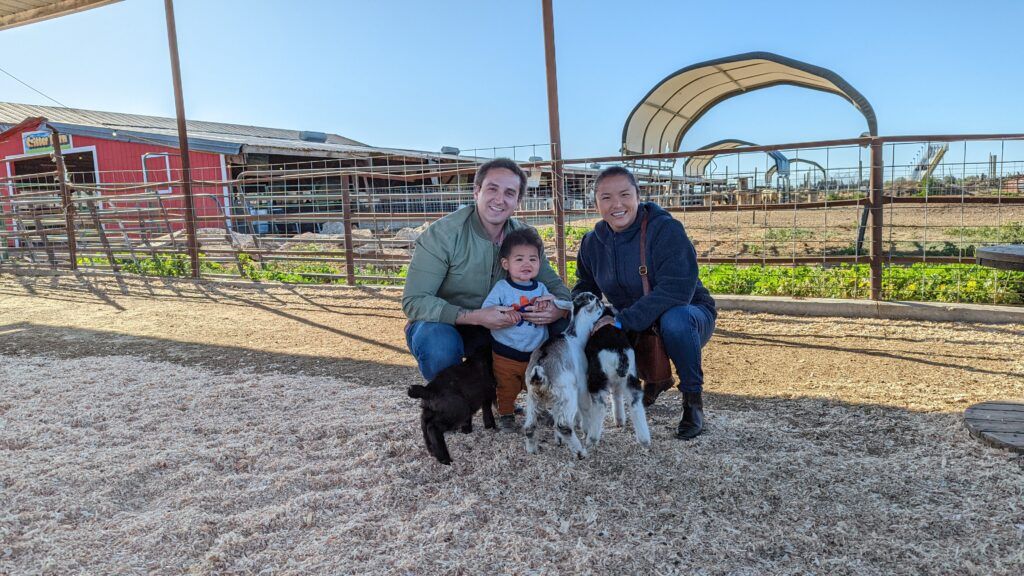 Are You Ready To Work Your Ass Off to Earn Your Lifestyle?
Are you tired of the daily grind? With a laptop and an internet connection I built a small website to generate income, and my life completely changed. Let me show you exactly how I've been doing it for more than 13 years.
There are many reasons why writing contests are popular and beneficial. Not only do you get to take part in something bigger than yourself and contribute to a community, but you can also win prizes like cash or scholarships. You may even attract just the right eyes and land yourself a contract with a publisher!
What's fantastic about writing contests is that they appeal to every type of writer. You can be a budding teenager writing about science fiction or a seasoned writer who dabbles in the art of poetry and romance novels.
So, whether you want to put your writing skills to the test or do it for the sheer thrill of the competition, here are some of the best writing contests to enter.
20 Great Writing Contests To Compete For Cash
1. Reedsy
Entry: Free
Prize: $50
Genre: Short Story, Fiction
Deadline: December 31, 2021
Reedsy is an online author service platform that helps aspiring writers connect with publishers, editors and designers to create and polish their ideal book. They also host a writing contest in which writers can submit a short story in response to one of their newsletter prompts that varies by theme each week. The cash prize is $50 and the winner also gets featured on The Reedsy Blog.
2. To Hull and Back Humorous Short Story
Entry: £15-30
Prize: £1,200
Genre: Humour, Fiction, Short Story
Deadline: July 31, 2021
If you enjoy writing humorous short stories, then don't miss out on the biennial "To Hull and Back Humorous Short Story" writing content hosted by Christopher Fielden. The top price currently sits at 1200 GBP, with second and third prize trailing in at £600 and £300, respectively. The grand winner will also be published in the To Hull and Back Anthology.
3. Youth Writing Contest
Entry: Free
Prize: $200
Genre: Essay, Short Story, Fiction, Non-Fiction
Deadline: May 31, 2021
The annual Youth Writing Contest hosted by The Vancouver Writers Fest is a great writing contest for youth enrolled in grades 8-12 in the province of British Columbia in Canada. The contest accepts previously unpublished pieces, ranging from fiction and non-fiction to essays and short stories. The grand prize is $200 and $100 for second place.
4. Nowhere Magazine Travel Writing Contest
Entry: $20
Prize: $1,000
Genre: Creative Non-Fiction, Short Story
Deadline: June 30, 2021
The Nowhere Magazine is hosting a Spring 2021 Travel Writing Contest. To enter, you must pay a $20 fee and submit an 800-5,000 word travel-specific story. The big jackpot worth $1,000 will go to the best story that has an exceptional sense of character, time, or place. The winner will also be published in the Nowhere Magazine.
5. Diode Editions Writing Contests
Entry: $18, $20
Prize: $500, $1000
Genre: Poetry
Deadline: August 15, 2021
Diode Editions is hosting two writing contests: its Chapbook Contest and its Full-Length Book Contest. The Chapbook Contest is open to poets over 18 for poetry ranging from 25-50 pages in length. The Full-Length is for poets submitting long-form content with 55-85 pages. Both contests require all submissions to be written in English to qualify.
6. Typehouse Literary Magazine Open Fiction Contest
Entry: $12
Prize: $175
Genre: Fiction, Crime, Short Story
Deadline: June 30, 2021
Typehouse Literary Magazine is hosting its third biennial writing contest, the Open Fiction Contest. This writing contest awards $175 to the first prize winner, $100 for second place, and $50 for third place. All submissions should ideally be between 1000-6000 words in length.
7. Anisfield-Wolf Book Awards
Entry: Free
Prize: $10,000
Genre: Non-Fiction, Poetry, Fiction
Deadline: See guidelines
The Anisfield-Wolf Book Awards offer a generous prize amount to outstanding works that "contribute to our understanding of racism and our appreciation of cultural diversity." Fiction, Non-Fiction, and Poetry genres are accepted. Though the grand winning prize sure is tempting, note that all submitted materials will become the sole property of Anisfield-Wolf Book Awards.
8. PEN/Faulkner Award For Fiction
Entry: Free
Prize: $15,000
Genre: Fiction
Deadline: October 31 of each calender year
Calling all American published authors! The PEN/Faulkner Award is a competitive writing contest for only the best of the best of published authors in the United States. The grand prize winner will receive a whopping $15,000, with four finalists receiving $5,000 each. This writing contest constitutes the most prestigious award given by a peer-reviewed jury of literary analysts.
9. Writer's Digest Self-Published Book Awards
Entry: $99
Prize: $8,000
Genre: Fantasy, Memoir, Non/Fiction, Novel, Young Adult, Science Fiction, Thriller
Deadline: April 1, 2021
Writer's Digest Magazine is hosting a Self-Published Book Awards writing contest with a grand prize of $8,000. To enter, you must be a self-published author, in any genre. This contest honors self-published authors, young or old. Winners are also awarded a feature in the Writer's Digest.
10. James Laughlin Award
Entry: Free
Prize: $5,000
Genre: Poetry
Deadline: May 16, 2021
The prestigious Academy of American Poets is awarding its renowned and decades-old James Laughlin Award to support an author's second book of poetry to be published in the next calendar year. The winner receives a $5,000 cash prize, as well as a 1-week all-expenses-paid vacation in Miami Beach. The book is also distributed among the approximately 1,000 current Academy of American Poets members.
11. Narrative Prize
Entry: $27
Prize: $4,000
Genre: Play, Short Story, Fiction, Non-Fiction
Deadline: June 15, 2021
Narrative Magazine is hosting its Narrative Prize writing competition open to all authors of compelling, creative works including graphic stories, one-act plays, novel excerpts, and more. The cash prize is $4,000 and is awarded annually to whosoever submits the best work by a new or emerging author of Narrative. Submissions are open year-round.
12. Ernest J. Gaines Award For Literary Excellence
Entry: Free
Prize: $15,000
Genre: Fiction
Deadline: TBD
The Ernest J. Gaines Award for Literary Excellence, inspired by Louisiana storyteller Ernest J. Gaines, is a writing contest aimed at supporting and promoting emerging African-American authors by awarding the best literary work with a $15,000 cash prize.
13. Young Lions Fiction Award
Entry: Free
Prize: $10,000
Genre: Fiction
Deadline: TBA
The New York Public Library is hosting its twentieth edition of the Young Lions Fiction Awards, which grants young adults under the age of 35 an award of $10,000 cash for submitting the best novel or collection of short stories, published between Jan-Dec 2020. Only publishers can submit authors' work.
14. John Steinbeck Award For Fiction
Entry: $20
Prize: $1,000
Genre: Short Story, Fiction
Deadline: November 1, 2021
Reeds Magazine, California's oldest literary journal, is awarding its prestigious John Steinbeck Award for Fiction to those who submit the best stand-alone short stories under 5000 words. This writing contest was created to highlight exceptional works of fiction and expose the winning author to new opportunities.
15. Graywolf Press Awards For Non/Fiction
Entry: Free
Prize: Varies
Genre: Fiction, Non-Fiction, Poetry
Deadline: TBA
Graywolf Press, in partnership with the Academy of American Poets and Cave Canem, is awarding its annual prize for high-quality non-fiction, fiction, or poetry submissions. See guidelines for upcoming deadlines. Each year, Graywolf Press publishes approximately 30-35 books.
16. The Sillerman First Book Prize For African Poetry
Entry: Free
Prize: $1,000
Genre: Poetry
Deadline: December 1, 2021
The African Poetry Book Fund is awarding its annual Sillerman First Book Prize to an aspiring African poet who has not yet published any collections of poetry. The winner also gets publication with the Nebraska Press as well as the Senegal-based Amalion Press.
17. New Voices Award
Entry: Free
Prize: $2,000 + publication contract
Genre: Fiction, Non-Fiction, Poetry
Deadline: July 31, 2021
The New Voices Award is a writing contest for children's picture books authored by people of color and Native Nations. The award is presented by Lee & Low Books, renowned publishers of children's books. Original manuscripts should be no more than 1500 words in length and can be in the fiction, non-fiction, or poetry genres.
18. The Jeff Sharlet Memorial Award For Veterans
Entry: Free
Prize: $1,000
Genre: Any
Deadline: 2022
The Iowa Review is awarding current active and former U.S. military veteran authors the chance to win a $1,000 cash prize, in addition to publication in the Iowa Review, with its annual Jeff Sharlet Memorial Award for Veterans. The second-place winner will receive $750 and three runners-up will receive $500.
19. Write The World
Entry: Free
Prize: $1,000
Genre: Varies
Deadline: Monthly
Write the World is a monthly writing contest for youth aged 13-18 to inspire a sense of journalism in today's young adults by advocating to share one's opinion with the world. Prize winners will receive $100. Each month the award amount and topic may vary.
20. Biopage
Entry: Free
Prize: $300
Genre: Flash Fiction, Short Story
Deadline: July 31, 2021
Biopage is a storytelling writing contest created to remind people of the benefits of writing in today's digital economy where tweets, texts, and short-lived writing ultimately rules the day. First place will win $300, with five $100 cash prizes for the runner-ups. Submissions should be no longer than 5000 characters, or about 1000 words. Competition open worldwide.
Of course, there are thousands of writing contests in the world. But it would be impossible to list them all here.
What's most important when entering writing contests is to remember that it's meant to be fun. Even if you "lose" you still get to gain exposure, partake in a community, and sharpen your writing skills.
Winning cash is rarely, if ever, the reason why people write. It's for the journey, not the prize.
That said, do try to enter some of these cool writing contests but don't depend on them for earning your living. If you are looking to make money writing, then you should instead consider taking up freelance writing online or starting your own affiliate blog.
As a writer, you have an in-demand talent that can be used to earn you TONS of money online. You can earn money freelance writing, for sure, but it's still just trading dollars for hours. Personally, I recommend starting your own website! Information is the currency of the internet, so why not leverage your talents to build yourself a serious online income! Learn how to create your own blog-style website and make money through advertising.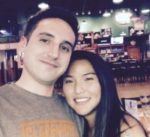 Nathaniell
What's up ladies and dudes! Great to finally meet you, and I hope you enjoyed this post. My name is Nathaniell and I'm the owner of One More Cup of Coffee. I started my first online business in 2010 promoting computer software and now I help newbies start their own businesses. Sign up for my #1 recommended training course and learn how to start your business for FREE!