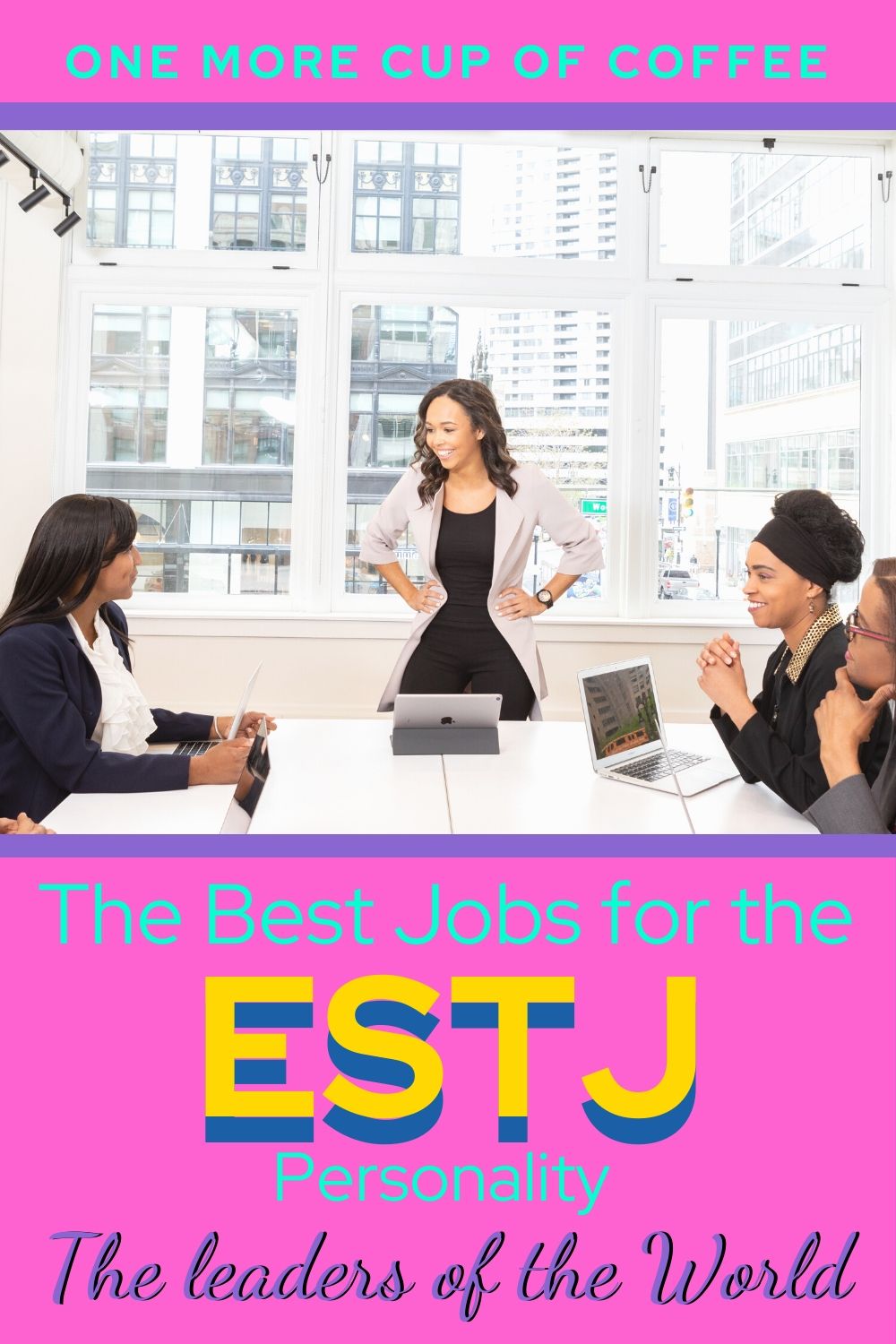 Are you the type of person that derives great pleasure from others holding you in high esteem? When there is an important event, either in your family, community, or workplace, are you the "go-to" person to help organize and get things together? If so, you may have an ESTJ personality. We'll show you the best jobs for your ESTJ personality type.
The ESTJ personality is just one of the sixteen personality types that are common in society. The various personalities stemmed from the initial research by Carl G. Jung, the prominent psychiatrist.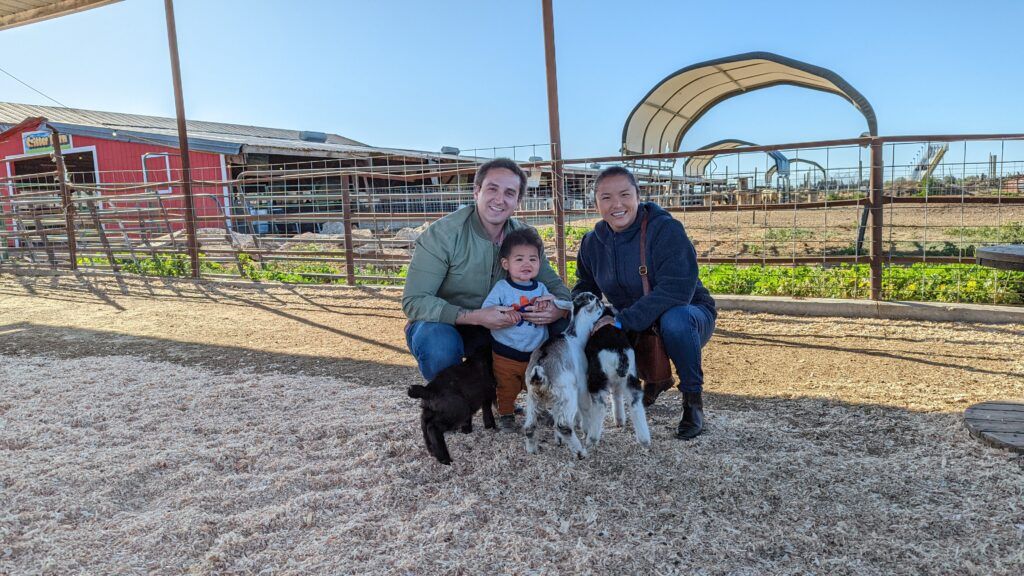 Are You Ready To Work Your Ass Off to Earn Your Lifestyle?
Are you tired of the daily grind? With a laptop and an internet connection I built a small website to generate income, and my life completely changed. Let me show you exactly how I've been doing it for more than 13 years.
He asserted that each person has a psychological profile consisting of various cognitive functions. He observed these in his patients and wrote about it in his book, Psychological Types.
From his research, other professionals in the field were interested and decided to further his research. Isabel Briggs Myers, Katharine Cook Briggs, and David Keirsey developed further psychological profiles and grouped people into personality types.
The professionals observed that environmental influences and individual habits are common in various types, and as a result of each, people are bound to develop certain skills, behaviors, and outlooks based on their personality type. The test and assessment are said to be 75% accurate.
ESTJ essentially means that you may be more extroverted than introverted and thrive from gathering with others. ESTJs also live in the moment. Their dwelling is in the here and now and they don't concern themselves with the future as much.
ESTJs are sensible people, however. If you are an ESTJ type, you are likely to analyze situations logically rather than go by intuition. You're likely to use the evidence at hand to make decisions. ESTJs are realistic and practical, which can be especially handy in the business world.
ESTJs are the backbones of society. They're the ones who will organize functions to the benefit of others, whether it's work-related or community-related. They'll defend a good cause any day of the year.
They are the epitome of law-abiding citizens and community partners. They're the type of model citizen everyone wants for their neighbor. They're highly responsible and dependable, both at home, in the community, and in the workplace.
If you have an ESTJ personality, you are one that people go to for guidance and advice. You're a natural leader to others who struggle with just knowing where to go. You also exude an attitude of integrity and honesty and are an example to others just by your very nature.
ESTJ Quick Stats
11% of the population is represented by ESTJs
Many of our ESTJs have been presidents including George Washington and Lyndon B. Johnson
Other famous ESTJs include Sonia Sotomayor, John D. Rockefeller, Judge Judy, Frank Sinatra, Colin Powell, Sandra Day O'Connor, Mike Wallace, and Vince Lombardi
The fifth most common personality type in the population
The second most common type among men
Popular hobbies for ESTJs include gardening, volunteerism, community service, playing and watching sports, and home building and repair
Many have Type A personalities
One of the top 3 personality types to experience high rates of marital satisfaction
One of the top 4 personality tops to have the highest college GPA
Among the most likely to stay in college
Exhibit high rates of work satisfaction
Prestige, health, and financial security are highly valued among ESTJs
Many ESTJs are bank officers, financial managers, and business owners
ESTJs in the Workplace
A person with an ESTJ personality rarely questions their path. They either know their way or if they find themselves in a situation of opportunity, will give their best effort to achieve greatness. ESTJs are beneficial in many career fields.
They thrive in structure and organization, respect stability and security, and are highly responsible in their careers. They are among the most dependable employees and workers for a company or organization.
And they'll be loyal nearly the very end. They aren't likely to switch jobs if they can help it and are often long-time employees with the same company, so they tend to be choosy in the beginning and try to work for companies which represent their own values and philosophy.
In the workplace, ESTJs are highly beneficial. They are task-oriented, great with the small details, and analyze things logically. They have stellar work ethics and are people of high integrity. They help to maintain a sense of order in their surroundings and are as honest as they come.
Leaders higher up in a company often quickly have their eyes on an ESTJ type personality and often reward them with promotions. They're the type of employee which exemplify a model worker to employers.
ESTJs feel a sense of duty in their commitments, both personal and career-wise and are dedicated and committed. They excel at leadership roles because they tend to lead by example. They are great at bringing people together while delegating tasks and helping each person to feel a sense of purpose.
It doesn't matter which field an ESTJ worker enters, they often end up in leadership because of their exceptional skills to lead others along the same path of success.
ESTJs have high expectations and principles for themselves as well as others who work alongside them. They rarely waive in their ideals and consistently expect nothing but the best from their work and that of others.
While ESTJs are people-people, they really don't care for laziness or poor work ethics in others. If an ESTJ personality happens to be your leader or manager, look out because they expect the same core values from everyone.
But when ESTJs find workers with a common ground, they thoroughly enjoy being part of an organization that is top-of-the-line in the service they provide to others.
The Best Careers for ESTJs
Budget Analysts must have a high degree of order and structure as they do their work, and ESTJs are great at providing this. As you would help others to organize their finances, by preparing budget reports and analyze spending, your attention to detail and logical thinking would enhance your job performance.
Budget analysts earn around $75,000 a year.
Chief Financial Officers are those guys at the top of the company who oversee the financial operations and offer leadership to the accounting and finance departments. With your ESTJ personality, you would make a great leader that can help a company run efficiently. ESTJs are good at delegating and rallying other people to do their part.
As a CFO, you may be involved directly with purchasing, investments, pricing, tax, debt management, accounting, and more. Your public speaking skills would also come in handy as you report to other members of the management team. CFO is generally not an entry-level position, so you would likely have to work within a company or an organization for a while before being promoted to the position, but as an ESTJ personality, you have all the skills and assets to make that happen.
It'll also be worth it in the end too because CFO's make at least $130,000 a year and sometimes double that.
Management Consultants: Because ESTJs are take-charge kind of people who have a vision of the way things should be, they thrive at management roles. They're strong in their stance and know how to devise a good plan of action. A management consultant helps a company improve aspects of business, such as productivity, management, and company image. The management consultant will identify current problems and potential risks and help the company to overcome them.
Management consultants earn around $92,000 a year.
Project Managers are stellar at setting goals, making decisions, and organizing the people and resources it takes to make those goals happen. They are highly efficient and good at maintaining productivity in the workforce, all of which are traits that make great project managers. As a project manager, you would coordinate projects from beginning to end. You would set deadlines, assign responsibilities, and monitor projects. ESTJs are great at these types of tasks, both in terms of commitment and responsibility and in their ability to work well with others.
Project Managers earn around $76,000 a year.
Sales Managers: ESTJs are wonderful at rallying others for a common goal. They make awesome leaders who encourage others to be their best and put their best foot forward. They also love the concept of teamwork and sales managers are great at motivating their teams.
Sales Managers earn around $100,000 a year.
I've given you five great ideas of jobs for the ESTJ personality. Others are police officers, school principals, and entrepreneurs. With your interests and skills in mind, you're sure to discover the right one for you.
One of the best job opportunities of the decade is working online. The online world is a "wild west" where anyone can start a business regardless of your age, race, education, or background.
The thing that matters most is that you are motivated and persistent. Even total newbies can earn money online by starting a simple website and putting some advertising on it.
I've been working online since 2010. You can learn how to do what I do in just a few weeks, and earning a full time income of over $10,000 per month is absolutely doable with consistent effort!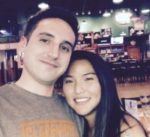 Nathaniell
What's up ladies and dudes! Great to finally meet you, and I hope you enjoyed this post. My name is Nathaniell and I'm the owner of One More Cup of Coffee. I started my first online business in 2010 promoting computer software and now I help newbies start their own businesses. Sign up for my #1 recommended training course and learn how to start your business for FREE!