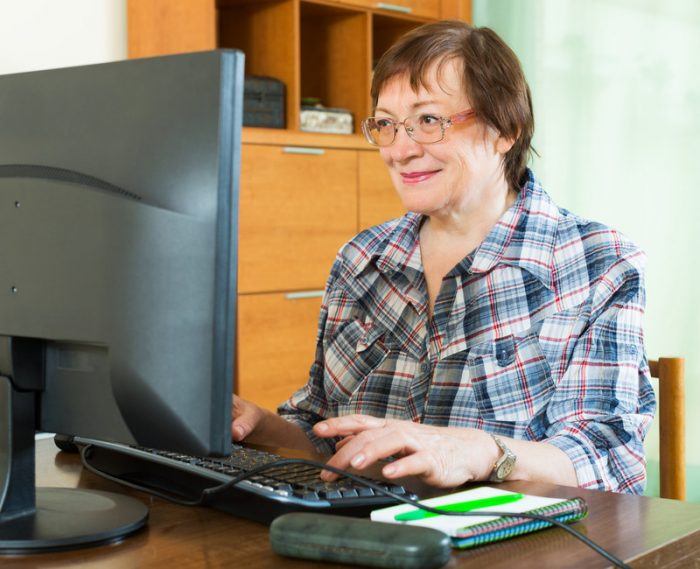 Older Americans are setting a trend and working beyond retirement years. The traditional retirement age of 65 is fast becoming something of the past. With more and more people shunning full-time retirement, you might wonder what the best jobs for retirees are today.
Retirees continue in the workforce past retirement age or return to the workforce for various reasons. For some, it is out of financial necessity and those people usually have a hard time retiring.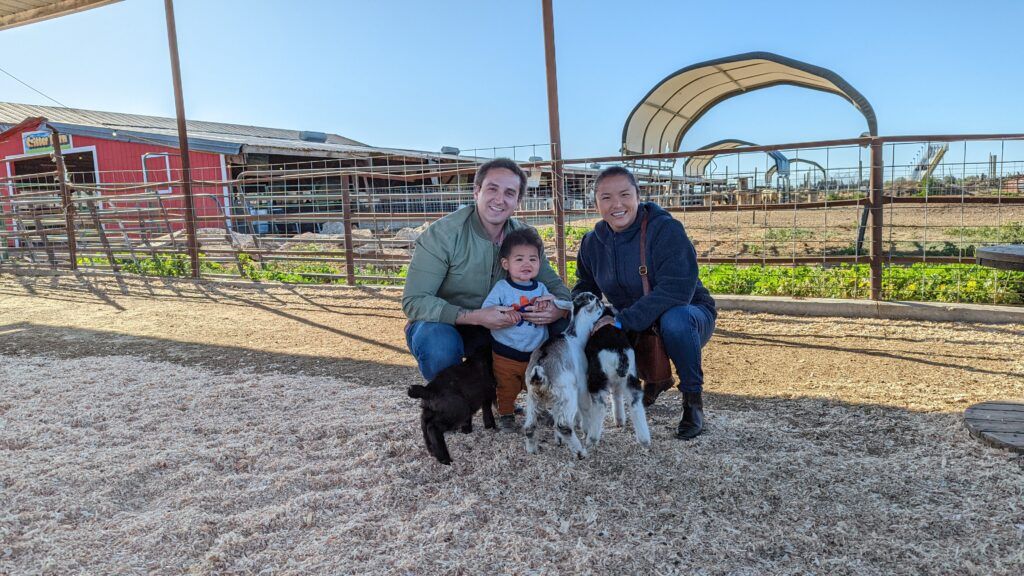 Are You Ready To Work Your Ass Off to Earn Your Lifestyle?
Are you tired of the daily grind? With a laptop and an internet connection I built a small website to generate income, and my life completely changed. Let me show you exactly how I've been doing it for more than 13 years.
For others, their focus may be different. Some are bored spending too much time at home. Others really enjoy getting out and meeting people. Then there are those who just want to keep moving.
Whatever your reasons are for working past age 65, you are not alone. Seniors who want to keep working are growing in numbers, and there are many job opportunities for you out there.
Many of your peers see retirement as the beginning of a great new time in their life. Most feel a freedom they would have liked to have had in their younger years, and feel as though they can consider doing something they enjoy, rather than something they have to do.
Most would agree that when they were younger and had families to support, there were jobs they passed up because they didn't provide well enough for their growing family.
Now that that phase is behind them, they can focus better on what they enjoy doing. Maybe it's time to give consideration to a job that you are passionate about.
If this describes you, what we need to figure out is what really interests you. If you find a job in an area that stimulates your interests, your retirement life can be more exciting and fulfilling.
Ask yourself these questions:
Why do you want to work past retirement? Is it money? Are you bored? Do you just want to meet people?
What kind of activities do you enjoy?
How important is flexibility in your job?
How much money do you need to earn?
Is it important to find something fulfilling in your work?
Do you want to work full time or part time?
Would you like to be your own boss for a change?
Do you want to learn something new? Or, would you rather do something you know?
By answering those questions, it should help you to narrow down your possibilities. Now, let's talk about some different opportunities that might interest you.
FOLLOW YOUR PASSION
Maybe you have always done what you had to do. You worked at a job you hated for a long time because you just wanted financial stability for your family.
You never had time to think about what you really wanted to do. Perhaps it's time you should and you have the freedom now to make those choices.
Travel Jobs are really good job choices for seniors, especially if you spent so much time in your life trying to earn a living and have never been able to travel much.
Most of these can be temporary jobs and you can have the best of both worlds – doing something you enjoy and semi-retirement.
If you have loved to travel and know the ins and outs, you should consider becoming a travel coordinator. You can operate this business from home, and coordinate and plan groups for other retirees. All you have to do is to get a travel agent's license from an organization like The Travel Institute.
Sell souvenirs in a gift shop at a popular tourist destination such as the Grand Canyon or Niagra Falls.
Serve beverages at your favorite resort center or be a tour guide there.
If you were an English teacher, you can apply for a position in Europe, where English teachers are highly sought after.
If you like cruises or always wanted to go on one, but were never able to, cruise lines hire dance partners to stay aboard for free in exchange for dancing with passengers during the tour. They also need people to work the gift shops. It's a win-win!
With the exception of the travel coordinator jobs or teaching, most of these jobs don't really pay much in the way of an income but help you to get to your dream destination while paying your travel costs. Maybe you'll have a few dollars left over with some jobs.
DO WHAT YOU KNOW
Sometimes the easiest and simplest thing is doing what you know. Maybe you like your current job and are near retirement age, but aren't quite sure if you are ready to retire.
Phased Retirement – Instead of full retirement, ask your boss if you can do a phased retirement. Instead of working 5 days a week, perhaps they could keep you on 2 or 3 days a week.
This way you'll have more leisure time, while you get used to the idea of retirement. Chances are, your boss values your experience and loyalty on the job and doesn't want to lose you.
Consult – With many years on your job, you've become an expert in your field. Consulting is a way to continue doing what you are good at. As a consultant, you work for yourself and can choose full or part-time work.
You have the flexibility to choose your hours while continuing to earn a good living.
Teaching – Perhaps you spent many years in education, making a difference in the lives of students. As a retiree, you could tutor them part time, after school hours, or develop lesson plans and sell them online.
VOLUNTEERISM
Perhaps you no longer need the security of a paycheck and are financially secure at this time in your life. Maybe you would like to give back and make a difference in the lives of others.
There are more volunteer opportunities and worthwhile causes than there are people to help. Here are some ideas:
Senior Corps allows volunteers 55 years and older to become coaches, mentors, and volunteers to their community.
Senior Corps teaches their volunteers how to use their skill set or expertise in community projects and organizations where they are needed most. Volunteers are trained to maximize their talents, interests, and availability.
The Peace Corps uses your areas of skill to help others in various programs and projects from health campaigns, teaching computer literacy, helping to curb hunger by teaching agricultural methods and more.
There are projects all over the world, which probably can use your talents and knowledge. Six percent of the Peace Corps volunteers are over 50 years old. There are volunteers at every level – international relief organizations, schools, hospitals, churches, zoos, and more.
Experience Corps is an intergenerational volunteer organization within AARP's Foundation. They help tutor children who aren't reading at their grade levels.
Their goal is to have them reading fluently by third grade. Their 50+-year-old volunteers serve their communities with the goal of disrupting the cycle of poverty by making a difference in the lives of the most vulnerable children in America.
The reason the third grade is the target level is because studies show that fourth-graders who can't read at grade-level are four times less likely to graduate from high school.
The numbers of organizations that can use volunteers is lengthy. Hospitals, nursing homes, The Red Cross, The United Way, church organizations, and much more could use your talents and services. It's a great thing to make a difference in the lives of others.
YOU JUST LIKE MEETING PEOPLE AND KEEPING BUSY
Maybe your only reasons for wanting to work revolve around staying active and meeting others. You could always use a few extra dollars, but you don't need much. Perhaps small part-time jobs work in your favor.
Seasonal work is great for someone who likes change, meeting a variety of people and enjoy many things. You could work at a garden center or flower nursery in the spring, find work in the summer that is tourist-related, and work in retail during the holidays when stores hire extra help.
Find small part-time jobs in areas that interest you. If you like flowers or bringing smiles to people's faces, find a job delivering bouquets to people and brightening their days and yours.
If you like kids, find a family you like and offer your babysitting services. If you like pets, take on a few dog-sitting or walking jobs.
The possibilities are limitless. Just because you've reached retirement age is no reason to slow down.
Whether you just want to earn a few bucks while still getting out to meet people, or you've decided to dive into something that is your passion or have decided it's time to give back and volunteer your services, there are many great jobs for retirees out there. You just have to figure out which option is best for you.
One of the best job opportunities of the decade is working online. The online world is a "wild west" where anyone can start a business regardless of your age, race, education, or background.
The thing that matters most is that you are motivated and persistent. Even total newbies can earn money online by starting a simple website and putting some advertising on it.
I've been working online since 2010. You can learn how to do what I do in just a few weeks, and earning a full time income of over $10,000 per month is absolutely doable with consistent effort!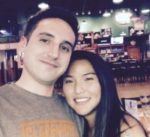 Nathaniell
What's up ladies and dudes! Great to finally meet you, and I hope you enjoyed this post. My name is Nathaniell and I'm the owner of One More Cup of Coffee. I started my first online business in 2010 promoting computer software and now I help newbies start their own businesses. Sign up for my #1 recommended training course and learn how to start your business for FREE!