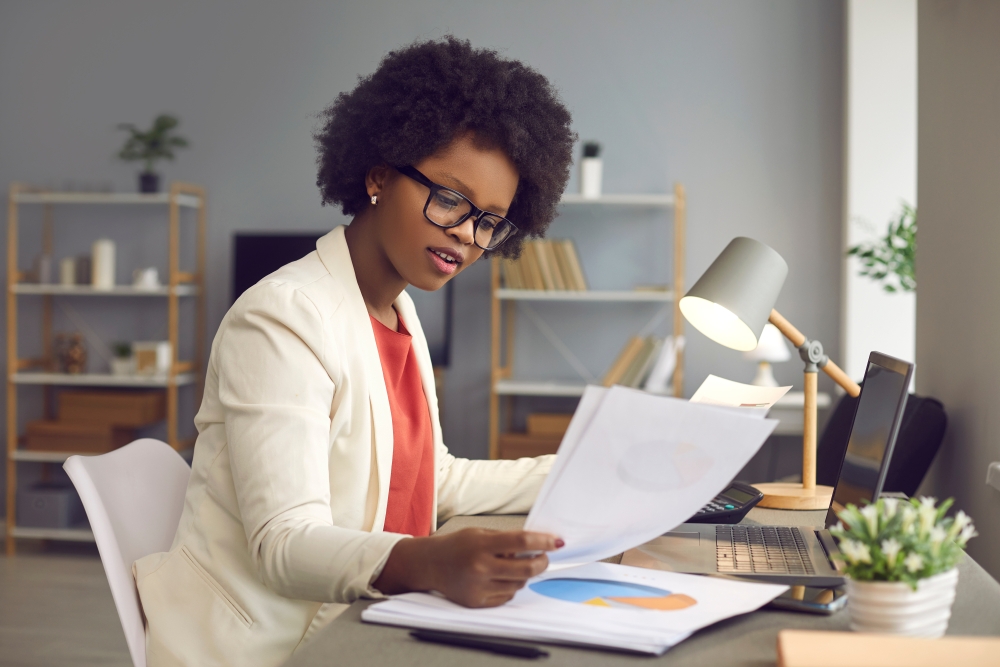 Diligent bookkeeping is essential for any business, no matter the size. Some people choose to do it themselves, while many prefer to leave things in the hands of an experienced professional. Working with a qualified bookkeeper brings many benefits to the table. It provides you with some additional reassurance about the validity of your books and relieves you of some workload.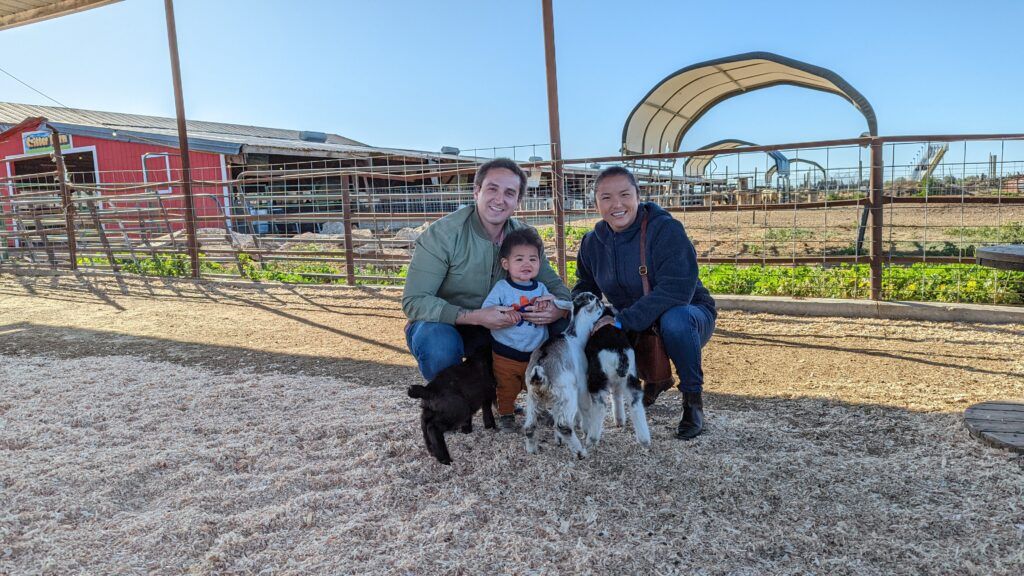 Are You Ready To Work Your Ass Off to Earn Your Lifestyle?
Are you tired of the daily grind? With a laptop and an internet connection I built a small website to generate income, and my life completely changed. Let me show you exactly how I've been doing it for more than 13 years.
Some find themselves so good at this that they choose to offer it as a professional service. If you're wondering how to start your own bookkeeping business, you've come to the right place. If you have a knack for numbers, this can be a very lucrative way to bring in some extra money, with the option to scale it up to a full-time business.
Can You Make Money with Your Own Bookkeeping Business?
You need to have a good understanding of proper bookkeeping practices and an eye for numbers if you want to make it as a bookkeeper. Staying up to date with your local tax regulations is also important, even if you're not going to offer any accounting services at the start. But if you've got what it takes, you can earn quite well with a bookkeeping business.
Things might start off a bit slowly. Depending on where you live, there may not be too many local businesses in immediate need of another bookkeeper. Offering digital, remote services is a good way to expand your reach and connect to more potential customers.
You should always have a long-term plan when entering this line of work. A successful bookkeeping business can quickly attract a lot of attention, and if you're not prepared, you might find yourself having to turn down potentially good clients.
One of the best parts of this job is the flexibility. You can do this part-time or full-time, depending on what else you've got going on in your life. Many bookkeepers start out as a part-time business alongside their main jobs, and eventually decide to go full-time once they've built a significant client base.
How Much Can You Earn as a Bookkeeper?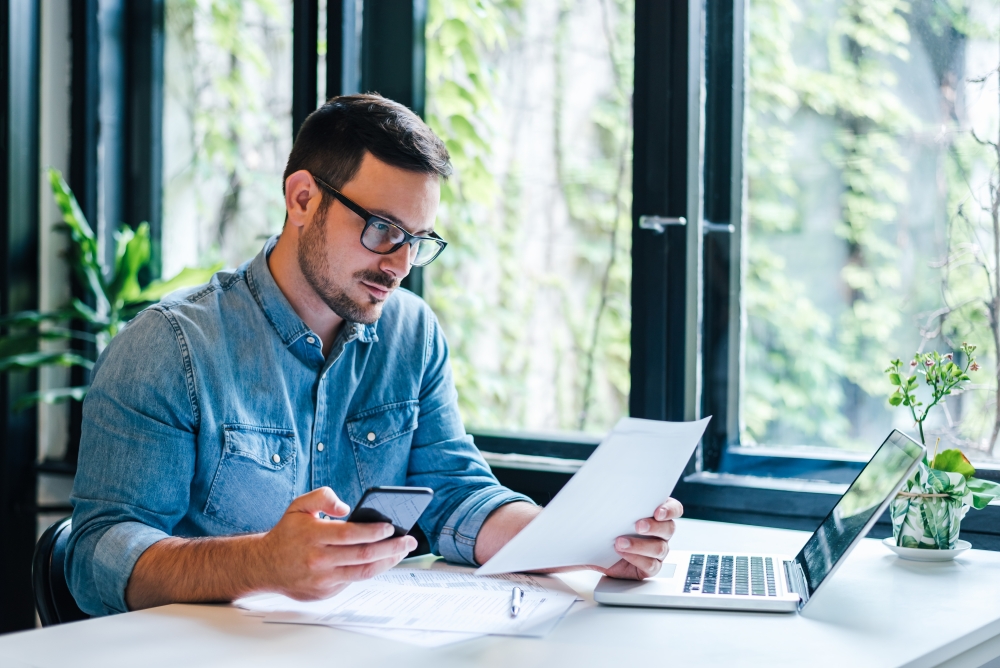 Bookkeepers earn between $40,000 and $50,000 in most states on average when working for others. However, this varies a lot across the board. Standalone bookkeepers can usually ask for a higher hourly rate if they've built a good reputation. It's not rare to see bookkeepers charging more than $40/hour once they've established a firm position on the market.
Even if you're doing this part-time, it can still bring in very good money. With just about 20 hours a week, you can easily make $3,000 – $4,000 a month. It's up to you whether you want to scale things up once you've reached that point. And if you manage to attract some high-paying clients with large companies, those will likely make up a significant portion of your total earnings.
Does It Make Sense to Start Your Own Bookkeeping Business Instead of Working for Someone Else?
Bookkeeping takes time to learn. If you're still inexperienced in the field, it makes sense to start out working under someone else until you've learned the ropes. However, this is a more limiting prospect. You would rarely be able to do this together with a full-time job, since most accountants and bookkeepers would prefer to hire you on a full-time contract.
You could also start out as a freelancer working for a small number of clients. This will be very slow, but it's a more balanced approach with a good safety net.
Once you've gained enough experience and believe you can handle your own workload without supervision, you should definitely consider going solo though. This is the best way to maximize your earnings as a bookkeeper and build a career that's stable in the long run.
What Are the Typical Costs of a Bookkeeping Business?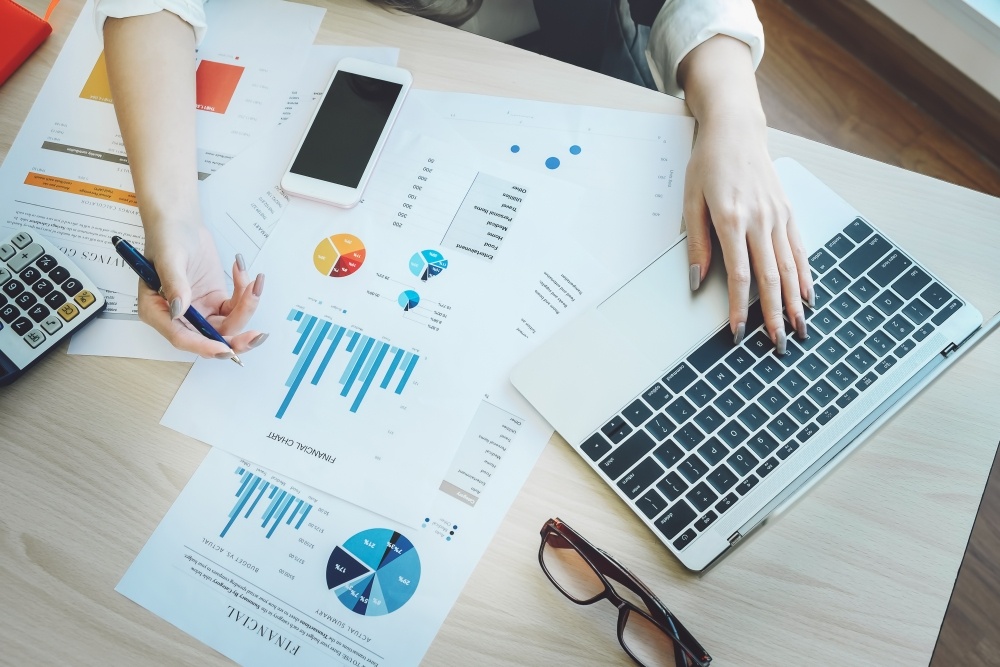 Bookkeepers have various costs associated with their work. It's not as simple as opening an Excel sheet and recording your customers' transactions. You may have to obtain various licenses, depending on where you live, and you'll also want to invest in professional bookkeeping software. Insurance is also important, especially if you're working with small businesses that don't have a lot of liquidity (more on that below).
Business Registration
You'll need to register a business first. Depending on the legal form you want to use, this can range between $50 and around $500. Registering an LLC (Limited Liability Company) is the most popular approach in this field. It comes with some additional overhead and costs, but it's worth it just for the benefit of separating your personal finances from your business operations.
Software
A good bookkeeper should rely on proper software solutions for their work instead of doing everything by hand. QuickBooks costs around $150 – $300 per year, depending on the features you need. You'll also need a reliable file hosting solution that supports secure exchange if you want to offer digital services – and you most certainly want to offer those. This can cost you around $200 – $300 per year.
A CRM solution might not make much sense while you're still starting out, but once your customer base starts to grow, you'll want to invest in one as well. Expect to pay around $250 – $300 for some of the most popular options on the market.
Licensing
While there are no explicit licensing requirements for becoming a bookkeeper, getting certified can improve your prospects and make your business look more credible. You can get certified through the American Institute of Professional Bookkeepers (AIPB), which would cost you around $500, including the preparatory materials and the tests. Another option is the National Association of Certified Public Bookkeepers (NACPB), which is slightly more expensive at around $600.
Insurance
Insuring your business operations is one of the most sensible things you can do as a bookkeeper that's just starting out. Your business will be liable for any mistakes in your customers' books, and these incidents can be quite expensive. For as little as $30/month, you can give yourself some peace of mind and know that you're covered against most types of mistakes.
Rent
You can operate out of your own home at the start, but you'll want to get your own office at some point. Many clients prefer to handle this type of business in person. There will also be various cases where a client needs to deliver something to you personally, such as a large folder of paperwork. An office, even a small one, can help create a more professional impression. Office rental costs vary a lot across the country, but they generally fall somewhere between $8 and $20 per square foot.
Legal
Having an attorney you can rely on can be invaluable in running a bookkeeping business. You will occasionally need to deal with sensitive issues where a small mistake could quickly snowball, and it's good to have someone you can rely on to run those situations through. Good lawyers cost several hundred dollars per hour, but they're well worth that price.
Employees
You won't need any employees at the start, but it's a good idea to hire someone to help you out at some point once your business has started to gain traction. A bookkeeper can benefit a lot from an experienced secretary and/or personal assistant. Hiring additional bookkeepers is not that difficult as many of them work on a freelance basis.
Narrowing Down Your Specialization
Bookkeeping can be great as a general business idea, but you should look into specializing at some point. This will allow you to hone your skills in a specific area and attract even better customers with higher expectations.
Small Businesses
Contrary to what you might expect, working primarily for small businesses is often more challenging. These companies don't have a lot of liquidity, meaning they are affected more seriously by potential issues in their books. Their owners are also often less experienced at what they do, meaning they'll have more questions and comments about your work.
Corporations and Other Large Entities
Large businesses are generally easier clients. With some of them, you'll barely exchange any words in the long run. Once you've established the basic course of operations, you'll just receive relevant information from them, you'll prepare their books, and you won't hear anything back – unless something's wrong. That's why many bookkeepers strive to eventually only work with corporations and other similar entities.
Accounting
Accounting is a step up from bookkeeping. While it comes with some additional, more attractive prospects, it's also much more challenging. And unlike basic bookkeeping, it requires some specific certifications just to get started. If you enjoy what you do and want to branch out into providing even more specialized advice to your clients, that's a good option. The job tends to pay better than working as a bookkeeper, so that's a good opportunity to advance your career in the long term.
International Clients
Working with international clients can be very complicated. You'll have to learn the regulations of each country where you want to provide your services, and this comes with a lot of initial overhead. However, it's also a great way to boost your market presence. If you work as a freelancer, you'll find no shortage of offers on the global market.
Tax Preparer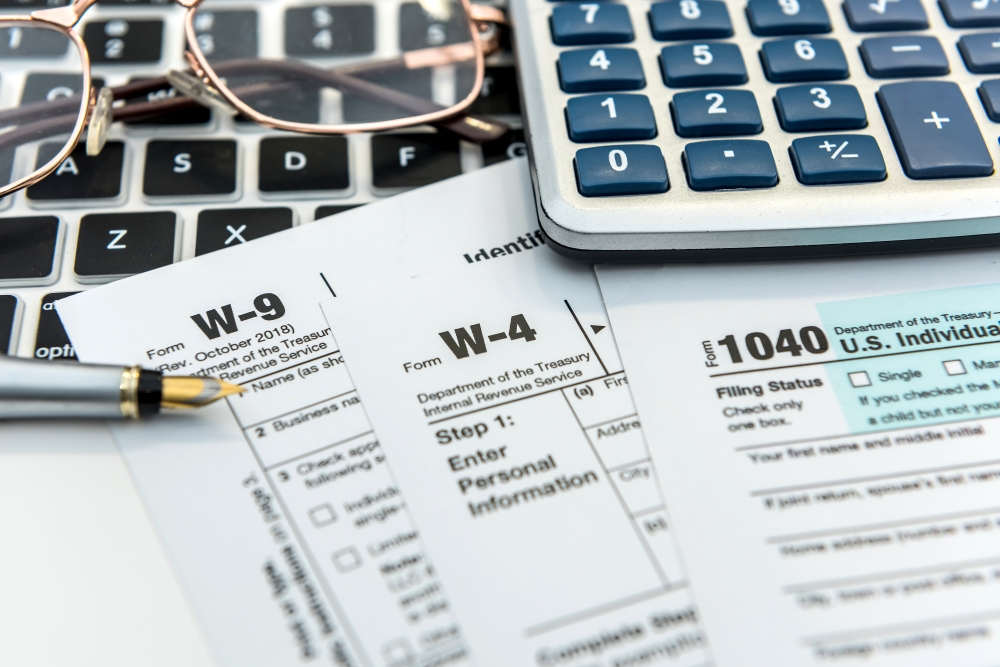 Bookkeepers don't prepare taxes, a point that often confuses people. Working as a tax preparer is a whole separate field, and it's a bit more demanding than working as a bookkeeper as you'll be liable for any mistakes in the tax returns of your clients. There's a steep learning curve to this work if you've never done other people's tax returns before, but some find the grind well worth it.
How to Promote Your Bookkeeping Business
Every business needs good promotion, and bookkeepers are no exception. You should look into marketing yourself as early as possible if you want to establish a place on the market and stabilize it. Here are some of the most popular approaches.
Social Media
Social media is a great place to promote a bookkeeping business. Facebook groups for freelancers and entrepreneurs are often full of people asking for good bookkeepers. You can also set up a Twitter account and engage in discussions with other professionals. At the very least, you should have a Facebook page where you regularly post useful content.
Entrepreneur Forums
Some consider forums to be dying, but that's far from the case for some specific fields. There are many entrepreneur forums where people exchange ideas and provide support to others looking to start their own business. Sign up for a few of those and regularly post useful content. Answer questions (always in a non-legally binding manner, of course), suggest improvements when you see an opportunity for that, and you'll eventually start to attract a lot of attention.
Your Own Website
Like with many types of businesses, having your own website is one of the best ways to promote yourself and draw in new clients. Setting one up is not as complicated as you might assume. All you need is a basic WordPress site with a few pages outlining your services, prices and availability. You can also link this to your social media profiles for even more exposure. Your website can even provide you with an additional revenue stream if you do it right.
Freelance Platforms
Sites like Upwork and Freelancer can work very well if you use them right. While they take a percentage of your earnings, they make up for that by streamlining your client acquisition. Keep in mind that many of your potential clients will be overseas, so you might want to specialize in international bookkeeping standards before approaching a platform like that.
Frequently Asked Questions
What's the difference between a bookkeeper and an accountant?
A bookkeeper's job is simpler than that of an accountant. They are only responsible for handling the transactions of the business. An accountant looks into those transactions in more detail and provides useful information that can help steer the company in the right direction. Pretty much all accountants do bookkeeping as part of their regular work, but not all bookkeepers are accountants.
At what point should I look into hiring employees?
It's a good idea to be one step ahead of the growth of your business when it comes to hiring employees. A successful bookkeeper can quickly find themselves swarmed with requests once they've gained some exposure on the market. You don't want to turn down good clients, so you should do your best to ensure that you always have some free capacity ahead of time. Once you see that things have started to develop fast, look into hiring at least one employee.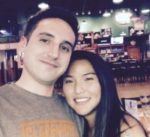 Nathaniell
What's up ladies and dudes! Great to finally meet you, and I hope you enjoyed this post. My name is Nathaniell and I'm the owner of One More Cup of Coffee. I started my first online business in 2010 promoting computer software and now I help newbies start their own businesses. Sign up for my #1 recommended training course and learn how to start your business for FREE!