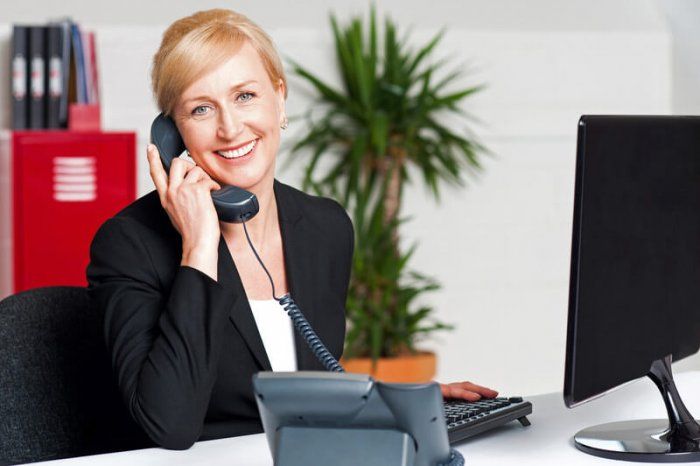 Are you good when it comes to working with people? Have an aptitude for administrative tasks? Then perhaps the work of a secretary may appeal to you. It's a job that is needed in companies all around the world and offers a good salary – while not requiring a college degree.
College isn't an option for everybody. Perhaps you don't want to spend several more years in the education system or perhaps the financial elements – student fees and long-lasting debts – put you off attending. Well, not to worry, as there are plenty of good jobs out there – including that of a secretary – that do not require you to have a degree.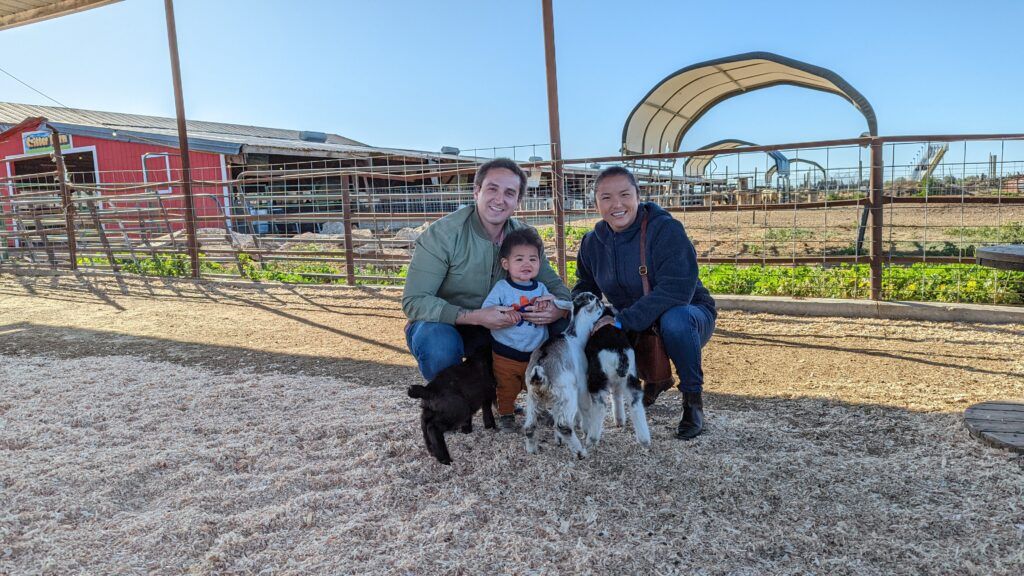 Are You Ready To Work Your Ass Off to Earn Your Lifestyle?
Are you tired of the daily grind? With a laptop and an internet connection I built a small website to generate income, and my life completely changed. Let me show you exactly how I've been doing it for more than 13 years.
Secretaries play a huge part in keeping businesses running smoothly. They are the people who perform the administrative duties that are essential to a business such as the preparing of documents, the organization of files and the scheduling of appointments.
Over the course of the following article we will answer some of the questions you may have about the role, such as what skills are needed and what is the salary of a secretary. We will also look at the additional benefits of the role, how to become one and take a look at some similar jobs. First though, we will look at what the role of a secretary generally involves doing.
What Does a Secretary Do?
Secretaries are integral to their employers in the smooth running of their business. This is because they do the tasks that others do not, and this can make for a very varied work day.
There are some tasks that are recurring throughout the day as a secretary. For example, they need to answer the telephone and take messages or transfer incoming calls to their required destination. You will also have to often deal with the results of these correspondences – this means arranging staff meetings, scheduling appointments and making changes and additions to event calendars.
It's not just calls either. There's also email, post and fax – it is the job of the secretary to handle these as they come in and go out.
In terms of other administration, secretaries must prepare documents that are requested of them. What these documents are will vary, but they may be things such as reports, memos and invoices.
Maintaining a database of these documents and documents you receive is very important as a secretary as you or someone else may need to urgently reference them again in future, and you want to be able to easily find them. These databases may be in paper form, or as is more regularly the case these days., in electronic form.
While it will not be a big part of their job, many secretaries also have to perform basic bookkeeping duties, so it is also important that they're equipped to do this.
What Skills Do You Need to Be a Secretary?
Working as a secretary requires a lot of skills that you can work on – some will be nurtured within the job, but others may come naturally to you. We have listed some of the more important ones below:
Administrative Skills
The core of the role as a secretary – admin skills are everything from computing and planning to organizing and scheduling. In almost every part of the role of a secretary you will require an aptitude for administrative tasks, so if you're the kind of person who excels at them, it will stand to you.
Communication Skills
It is the job of a secretary to communicate with people – be that within the office or company, over the phone, through email or other correspondence. Fluid communication is key, even at the interview stage, so it helps if you are the kind of person who makes a good first impression and has generally good interpersonal capabilities.
Organizational Skills
There is a huge amount of documents that makes its way on to a secretaries agenda, so it is important that they have good judgement in what to keep, and how to keep it. This means records of schedules and the maintenance of a good database that can be accessed easily.
Decision Making Skills
As a secretary, you are helping your employer be as productive as they can be. This means playing a part in prioritizing what is important for them to do, and as such, requires you to have good decision-making skills.
Technical Aptitude
Working as a secretary will likely involve using plenty of technology – everything from computers to specific filing systems. With this being the case, it helps to have a strong technical aptitude and adaptability to new technology.
How Do You Become a Secretary?
So, how do you become a secretary? Well, there are no specific requirements to becoming a secretary, but generally all will have a high school diploma and be over the age of 18.
While it is not necessary to have particular qualifications, this does not mean that employers would be impressed by you having some – with this being the case it is worth getting some.
The first thing you will need is high quality admin skills, which can be built upon by taking courses to improve your word processing and office procedure abilities. You may already be skilled in these areas, but if not, it is worth looking for some local courses that will help you improve in these areas.
The International Association of Administrative Professionals (IAAP), which awards the Certified Professional Secretary certification, is a good way to go about getting recognized accreditation. Having it on your CV will impress potential employers, which is what you're looking to do.
If you would like to become a secretary in a more specialized area – legal or medical industries, for example – you may want to seek out a course offered by a technical school that will prepare you for these roles, as they differ partially in their content from other secretarial roles. Medical and legal secretaries' training may last an extended period of time as they learn industry-specific terminology and tasks as well as traditional secretarial duties.
Once you have some qualifications, you can begin looking for entry level jobs by looking at job registers. These usually include a number of weeks of on-the-job training to help bring you up to speed on procedures within specific companies.
Salary and Additional Benefits
According to the Bureau of Labor Statistics, working as a secretary, as of May 2016, offered a median salary of $37,320 – the median salary being the figure at which fifty percent of workers earned more than and fifty percent earn less than, giving a good indication of the average salary in the profession. This work out at approximately $17.90 per hour.
To give a better idea of the pay ranges of secretaries, according to the same source, the lowest 10 percent of earners were making less $22,930 and the highest 10 percent of those working in the profession were making over $62,230 per year.
There are many factors to be taken into consideration when determining what your salary will be, such as how much experience you have, who you're working for and in what region you are working.
In terms of additional benefits that come with the role, there are many. Employers will often offer secretaries perks such as health/dental insurance, vacation days, sick leave and pension contributions – but be sure to check with your employer first, as these benefits differ from company to company.
It is also a job that equips you with a set of very transferable skills that can be used in many capacities, especially in the world of business. Being able to competently deal with people could see you go far in an entrepreneurial sense, so it is a job that could set you on a path to working in a different role in the business world potentially.
Similar Occupations
There may be many elements of working as a secretary that are of interest to you, but you're also interested in hearing about other jobs. Luckily, there are many careers out there that utilize a similar skill set and do not require a college degree – jobs like that of a paralegal and a bookkeeper.
Paralegal's provide support for lawyers to assist them in their job. This means the conducting of case research, the drafting of important documents and the maintenance and creation of files that can be used for further reference. In terms of being detail-oriented, it shares similarities to the work of a secretary.
Bookkeeper's are the people that produce financial records for the companies that need them. This includes the recording of transactions and the updating of statements as well ensuring accuracy across organizations books. It's a role that requires you to be meticulous, just like that of a secretary.
Conclusion
If working in administration is something you have an aptitude for, you are well-organized and good with working with people then perhaps a career as a secretary could be suitable for you. It offers a good salary and good room for career advancement. It is also a job that does not require a college degree.
Don't let not having a college degree prevent you from pursuing a good, high-paying career. There are many jobs out there – like that of a secretary – that do not require you to get a degree, so be sure to consult your options before committing to a college degree.
I never went to college, and it ended up being the best decision I ever made. Almost a decade ago I learned how to create my first online business, and now I work full time from home. The best part is that I set my own salary, and set my own schedule. If I want to make more money, I work harder. If I want to work less, I just take the day off!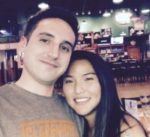 Nathaniell
What's up ladies and dudes! Great to finally meet you, and I hope you enjoyed this post. My name is Nathaniell and I'm the owner of One More Cup of Coffee. I started my first online business in 2010 promoting computer software and now I help newbies start their own businesses. Sign up for my #1 recommended training course and learn how to start your business for FREE!