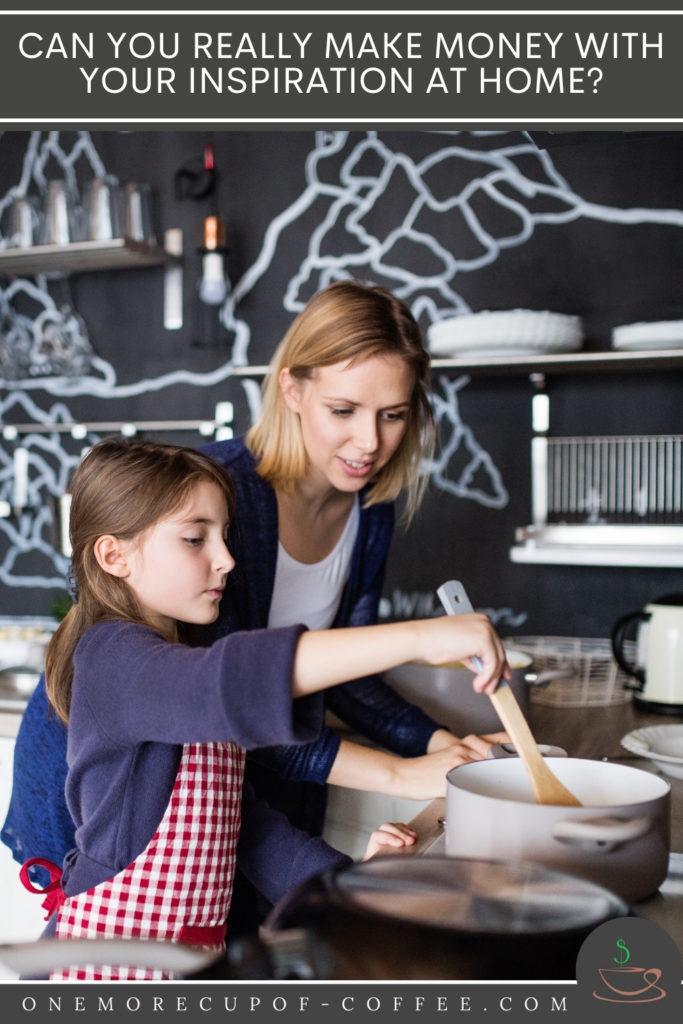 Your Inspiration At Home Review
Company Name: Your Inspiration at Home
Costs: $50
Rating:
50/100
What Is It?
An MLM company that sells a range of food-related products, including spices, dip mixes, powders, rubs, and similar products.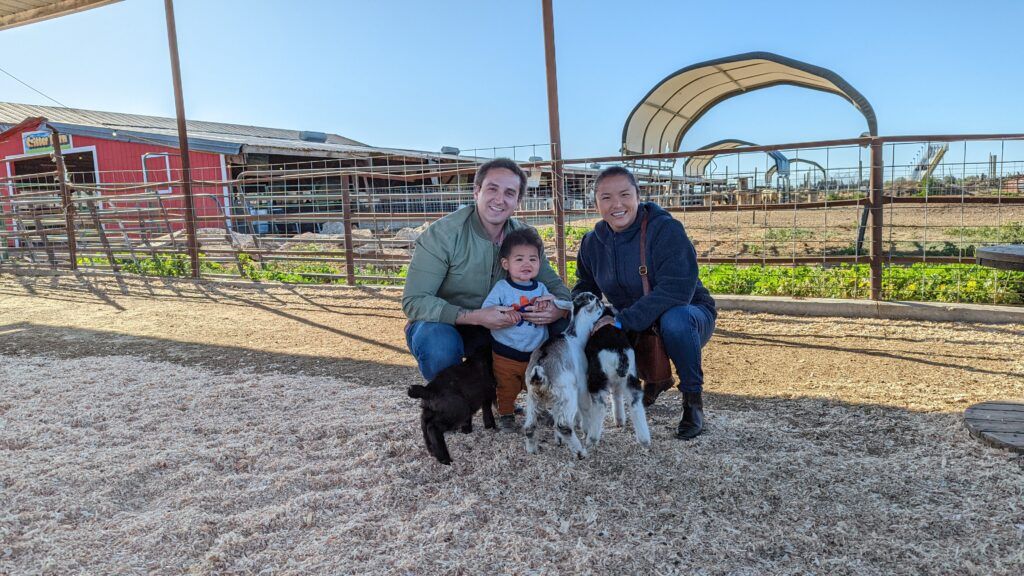 Are You Ready To Work Your Ass Off to Earn Your Lifestyle?
Are you tired of the daily grind? With a laptop and an internet connection I built a small website to generate income, and my life completely changed. Let me show you exactly how I've been doing it for more than 13 years.
Short Review
The products at Your Inspiration at Home are fairly unique and there would be some demand for them since everyone eats! However, the price point and the nature of the products does also limit demand to a degree, which is something any potential distributor does need to consider. Overall, there is some potential with the company but as always, the MLM model makes the process of actually earning money fairly challenging.
If you are interested in food-related network marketing companies, be sure to check out my review of Homemade Gourmet as well.
Product Breakdown
Your Inspiration at Home certainly plays into the modern focus on pretty and healthy food. So, in some ways, it isn't hard to see why people get excited about the company and its products. This picture looks quite yummy!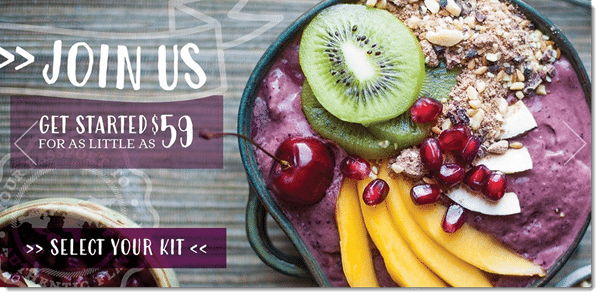 After all, concepts like power bowls and smoothie bowls have been trending a lot recently, so it does seem like there would be some demand. But, despite the fantastic images, the company doesn't really sell food products, at least not in the way their marketing implies.
Specifically, the products from the company are focused around oils, vinegar, spices, rubs, and powders. Essentially this means that the company is selling ways to make food interesting, rather than the food itself. For example, this is the information that their catalog provides: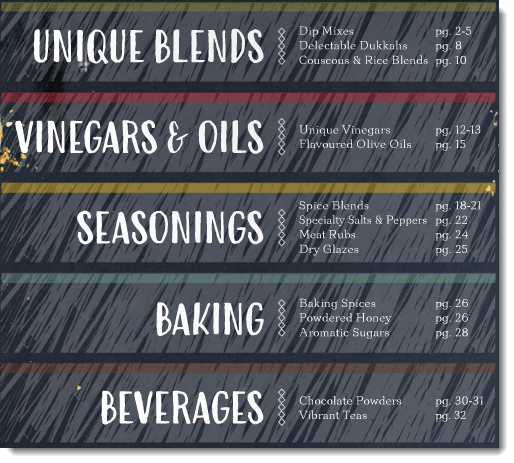 For many people that focus might be fine. After all, if you are good in the kitchen then having the right spices and oils really can make all the difference. However, I imagine there are also many people out there that simply don't find the product selection at Your Inspiration at Home particularly, well… inspiring. That might be especially true for people who tend to follow recipes to the letter or those who rely heavily on processed foods.
As for the products themselves, they do have the advantage of being fairly unique. The spices that you choose in cooking really do have a significant impact on the way that meals turn out. So, this does make unique spices pretty appealing, particularly for people bored of the range at the grocery store.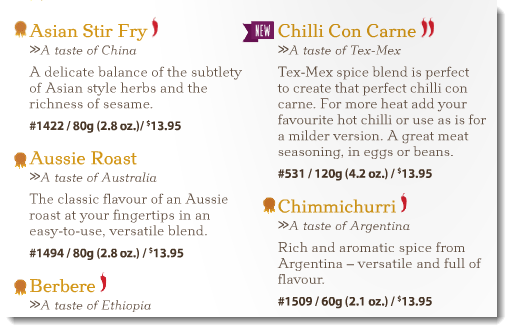 It's hard to get an idea of product quality from the catalog of any company and in general, figuring this out for any MLM is tricky. The distributors for the company are certainly excited about the products and do claim that they are well worth the money. But, then again, distributors do tend to be biased towards the products that they distribute (even if it's unintentional).
In general, I suspect that the products are pretty good. It's hard to go wrong with spices and powders, and most of the time companies do manage to produce pretty good mixtures.
My main issue with the products is just that the audience is fairly limited. As I mentioned before, there are many people who don't cook enough to really get excited about these types of products. At the same time, the products are pretty expensive.
I know they are supposed to last a while, but even then, $13.95 for an 80g Aussie Roast spice (in the image above) seems pretty high. In most cases, people would be getting fairly small containers of spices for a relatively high price. In contrast, you might pay 1/3 the price for other spice mixes at a grocery store).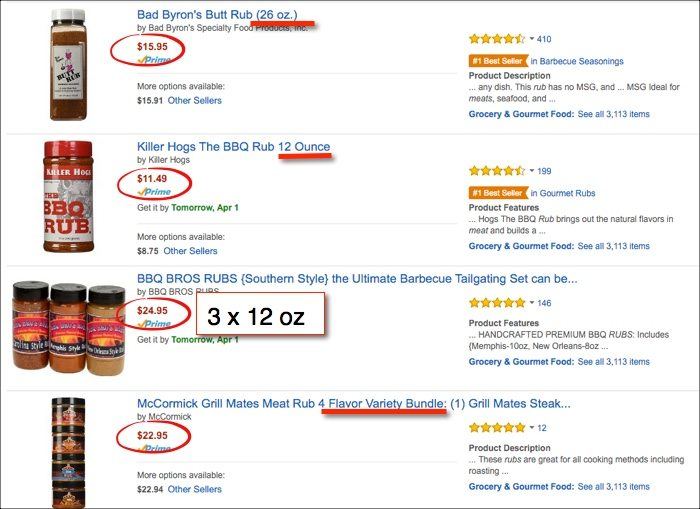 Now personally, if I knew a distributor, I might buy a handful of the cheaper products from them – once. But, regardless of how I felt about the products I probably wouldn't make any more purchases because the cost is simply too high for one ingredient in a meal. One aspect of being successful in the company is being able to make sales regularly. That's not easy to do if many people make purchases infrequently.
That being said, I just don't place a high value on having exclusive food products. I eat pretty simply. Other people might think differently, and be willing to spend more money on food products they enjoy and prefer. So although I would not buy stuff from Your Inspiration At Home, I can understand that other people would. Therefore, I give the products from this company a "pass" rating!
Opportunity Breakdown
The basic concepts of Your Inspiration at Home are the same as for most other MLMs. Distributors earn a commission by selling products from the company (in this case, 25%) and they also earn bonuses for the size of the team under them and for the success of that team.
Right from the beginning, the compensation plan for Your Inspiration at Home focuses on the team-building aspect of the MLM. Essentially, this means recruiting other people into the company and building a team below you.
This pattern is why MLMs are often thought to have many similarities to a pyramid scheme. In particular, you are trying to recruit people, who try to recruit people, who try to recruit people… and so forth. The biggest difference is that an MLM also has a physical product to sell for those not interested in team building.
In theory, it should be possible to make money just by selling the products. However, the structure of the compensation plan means that most of the potential for income comes from growing your team.
One of the key reasons for this is bonuses. As a person's team grows and the success of that team increases, the amount of bonuses the person gets also increases. So, a larger (and more successful) team means more bonuses and more income.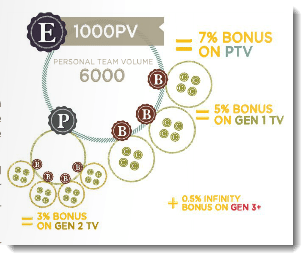 For example, members progress through different ranks, each of which has its own requirements. Typically, those requirements are connected to the success of your team, so you have to grow your team to get from one rank to the next. The higher ranks get more bonuses from the team, so the idea is to try and get as high as you can within the ranks.
At the same time, there are also other bonuses. Many of those are connected to specific aspects of the way your team performs.
Because of this, the main way to really be successful in the company is to grow and maintain a large (and successful) team.
The team structure is an underlying issue for any MLM. Yes, you can theoretically be really successful in the company, but doing so involves getting a strong team under you. Actually achieving this can be extremely difficult. I mean, take a step back and think about it. How many people in your life would be willing to put the time and money into growing their business and recruiting others?
Realistically, do you even know that many people that would have the time to be effective distributors?
To me, this is one of the worst things about an MLM. Your success doesn't just depend on you. It depends on you being able to find people to recruit who are as dedicated to being successful as you are. If you can find people like that, great, but those people need to find similar people, and so on.
This creates a major challenge and means that you can never be fully in control of your income.
The "Party" Side of the MLM
Your Inspiration at Home follows an MLM model that is becoming increasingly common. That model involves having parties at home, although in this case they are called tastings.
I always find this model a bit of a catch-22.
One the one hand, you do have the chance to show off products and to get people together, which can pressure them into buying. In theory, this means that you can make more sales in the party environment than you could try to sell to people one-on-one.
Another issue with the party structure is that it pressures distributors into buying more products. In theory, the more product a person has to demonstrate at a party the better their chances of making a sale. Because of this, distributors often end up purchasing products that they aren't personally interested in so that they can promote them.
Have you thought about how much time and money showing off the food items will cost you? How does that play into your business plan? I'm pretty sure that Your Inspiration At Home will not be supplying you with free demos to use!
This increases the expenses associated with being a distributor and makes it much less likely that a person will earn PROFIT. Remember, your profit is gross sales minus expenses. A lot of network marketers end up making less than minimum wage once you account for time spent selling and money spent on demos.
Staying Active
There is one other important thing to note. Like many MLMs, you have to purchase a certain amount of product yourself to stay active. Specifically, you need to buy 200 Personal Volume worth of product.

Now, the company doesn't specifically state how much product this is but based on other companies it could be anywhere from $50 to $200 in products. Using a number like "PV" means it's unclear how much you will spend, and I always hate that they can't just be straightforward about the costs involved.
Regardless of the exact amount, this requirement acts as one more factor that makes earning money difficult. In particular, this means that you need to sell more than that much product each month just to break even. So essentially, it's like starting a race and being behind right from the beginning.
Other Comments
There are two sides to any MLM, the products and the compensation plan. With this company, the products seem decent enough even though the audience for them is smaller than I would like. But, at the end of the day, the compensation plan for the product would make earning money difficult.
If you had a lot of social connections and were good at selling to people, then you might be able to make the opportunity to work for you. However, I suspect that even then, most people would find that they ended up losing money through the MLM rather than earning it.
MLM VS Affiliate Marketing
MLM companies, like Your Inspiration at Home, are promoted as great income opportunities. However, for myself, I don't like the reliance on a "team" in order to make good money. Instead, I do affiliate marketing (it's different) and rely 100% on myself to build an income online.
Affiliate marketing shares some basic principles with an MLM. In particular, you are promoting someone else's products (not your own) and you are earning a commission. With an MLM, that's a small part of the overall business plan, and you then focus on trying to recruit others and grow your team. With affiliate marketing, making those simple sales is really the whole aim. There's no fancy compounding going on, but it's sure easy to understand how to make money. More sales = more money.
One of the strengths of affiliate marketing is that it can create a passive online income. This means you don't have to physically convince people to make purchases, in fact, you don't have to directly interact with them at all if you don't want to. This makes it easier to expand your business and many affiliate marketers have done just that.
Can You Generate Reliable Income With Your Inspiration At Home?
The Your Inspiration At Home Review
I think the products have potential, and that's key to having any successful network marketing venture. However, I don't like the required purchase volume each month to be "active", and it's clear that the big earners with the company will be recruiters, not product sellers.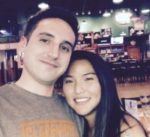 MLM Critic & Author: Nathaniell
What's up ladies and dudes! Great to finally meet you, and I hope you enjoyed this post. I have to be honest though. I'm not a big fan of MLM. Tried it. Hated it.
Affiliate marketing is cheaper, faster, and easier. See for yourself and join millions of other successful affiliates generating income from their blogs!
No inventory. No fees. No recruiting. 3 BILLION potential buyers online.
Reader Interactions