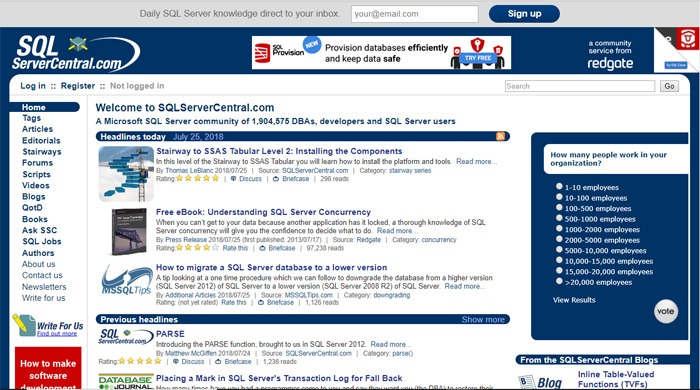 I found this website while I was looking for opportunities to make money online as a freelance writer. But can you really make money writing for SQLServerCentral.com?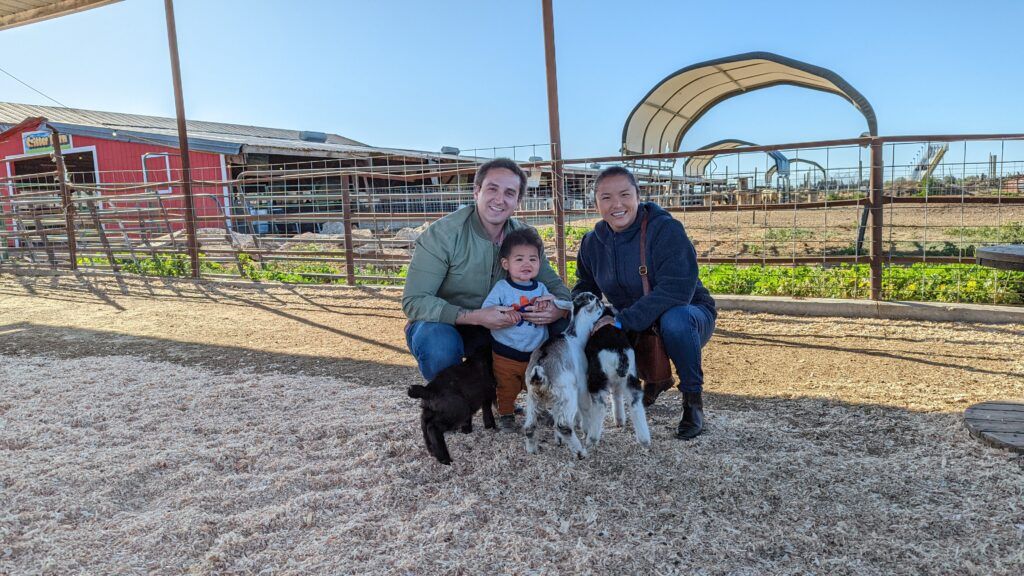 Are You Ready To Work Your Ass Off to Earn Your Lifestyle?
Are you tired of the daily grind? With a laptop and an internet connection I built a small website to generate income, and my life completely changed. Let me show you exactly how I've been doing it for more than 13 years.
SQL stands for 'Structured Query Language.' It is basically a programming language that is used to communicate with databases, and is actually known as the 'standard language for relational database management systems' according to the ANSI.
Needless to say, this is a pretty important language that is essential for a lot of database management systems… and there is obviously a need for it in our modern technical world.
This website is actually a Microsoft SQL Server community for DBAs, developers, and SQL Server users. They publish a lot of different types of content, and regularly update their site with new articles and posts almost every day.
They are also a website that is confirmed to need freelance writers from time to time.
Making Money Writing For SQLServerCentral.com
But is SQLServerCentral.com a good site to write for? Are they one of those sites that pays well enough to make it worth the time?
And, last but not least, will getting published on their site look good for you as a writer?
These were the types of questions that I was the most interested in answering, so I decided to start at the beginning and see what kind of content they usually publish.
Checking Out The Content On SQLServerCentral.com
The first thing I will say about the content on this site was that it was extremely technical. I was actually a bit intimidated by it, as I know nothing about SQL. After looking at the first post on the most recently-published list, I knew right away that this was not going to be a site that I could contribute to.
In other words, just be advised… if you are not actually really knowledgeable about SQL, you will probably not be able to pitch to this site with any kind of success.
The next thing I learned was that the content was also very well-written. Yes, it was extremely technical, but it was also really well done from a writing/grammar perspective. I felt like the sentences and paragraphs flowed together well, which actually surprised me a bit.
The overall design of the site kind of left me thinking that I might be running into a dead end, because it actually looked really dated.
Even on my high-end desktop monitor, the colors and the layout were both a bit weird. It almost felt crammed together, and actually looked more like one of those old press-release sites than a tech site.
But… as I explored the content, I will admit that judging this book (or site) by the cover was not inherently fair, because the content was pretty top-notch!
I also noted that there were a LOT of screenshots included in the articles that I looked at—which was actually a very helpful thing. Since the site is dealing with a pretty technical topic, the screenshots helped me to kind of at least follow along enough to know what was going on in a very vague, uninformed kind of way.
I will also point out that there are a LOT of articles published on this site. Like… soooo many! At the bottom of the 'Articles' page, it literally says this…
"Items 1 to 20 of 17010"
And yes, each item is an article. I was also impressed with how up-to-date the site is in terms of published content. I noticed that they really do seem to publish content on a regular basis, which once again, surprised me.
The site looked so dated to me from a design perspective that I half expected their last post to have been published back in 2014. But nope—they were all up to date, and seem to have been that way for some time now!
Writing For SQLServerCentral.com
You can find the 'Write For Us' tab located along the left side of the website. It is at the bottom of the other menu tab options, and is pretty easy to find. But before I was actually allowed to view this page, I had to create an account—which was free to do.
All that I had to do was to fill in my email address and then confirm it when they sent me the link. I was then prompted to create a password, and that was that!
Clicking on this link, after signing up, brought me to a page where I could either suggest a question, contribute an article, or contribute SQL Script. I clicked on the 'Contribute Article' page, and was promptly taken here.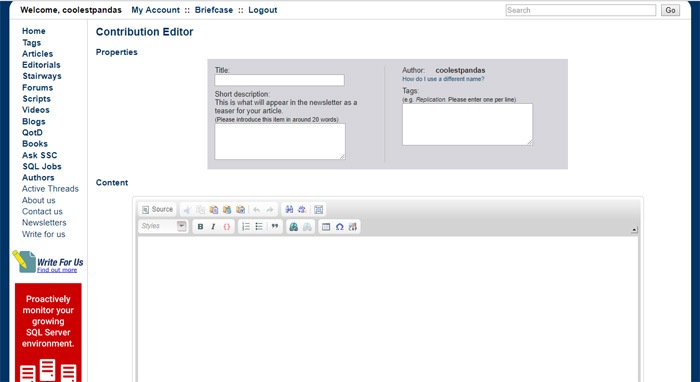 This seemed to be the page where you actually contribute articles, as in send them through to see if they will get accepted… but I was more interested in finding information about pitching, including writer's guidelines.
As it turns out, I was able to locate this over in the About section… and it ended up being very informative. Here are just a few little bits of information that I gained from this.
They currently accept articles, questions, and scripts for anyone who wishes to contribute
Their daily newsletter goes out every day to over 750,000 people, so getting published on this site could definitely give your career a boost
They supply a list of the topics that they are looking for at the moment, which is pretty awesome… but they also accept articles on almost any SQL topic
They say they are looking for depth, clarity, and quality English in their articles
They pay $50 per article, and they pay at the end of each month
If you become a regular author, you might make even more for your posts
They do not pay for scripts
They also publish a series called the 'Stairway Series,' which is pretty much a series dedicated to helping people to learn about SQL. They usually commission these articles from regular authors.
They pay out via PayPal or Cheque.
They also outline their submission process on this page as well, which seems pretty standard.
And that pretty much sums up what I learned here. As it turns out, this site does pay pretty well—but you also have to be a really good writer/author to be able to make it work here.
You will not only need to be able to bring your A-game to the writing scene on this site, but your technical knowledge will also need to be up-to-snuff enough for you to be able to actually contribute something new.
SQLServerCentral.com isn't the only site that focuses on technical topics either. Other examples include Techopedia, Linode and LWN.
That is a challenge for someone like me… but it is an awesome opportunity for someone with some expert knowledge about SQL. It also sounds like there is the possibility of repeat work here too, which is another upside.
Is Freelance Writing A Viable Side Hustle?
It actually is, but you have to put the work into it. You have to be able to wake up every day and grind toward it. Writing jobs are surprisingly easy to find if you are willing to work hard to find them… but they absolutely will not find themselves!
If you want to make it as a freelance writer and earn some serious side hustle money, you are going to have to make hunting down writing jobs a priority.
You are also going to have to give yourself the opportunity to realize that you alone are in control of whether or not you succeed at it. Yes, you need some basic skills to be a writer, but mostly you just need work ethic, hustle, and a desire to get better with every piece you write.
My Personal Feelings About Writing For SQLServerCentral.com
Personally, I liked a lot of different things about this website. At first, I was a little thrown off by the design. Personally speaking, I feel like the site could use an aesthetic upgrade… but aside from this, the content was pretty much on point. It was detailed, well-written, contained awesome screenshots, and did a really good job of conveying the message.
This site has also published an INSANE number of articles, and they also seem to be an authority in the online SQL community. I have no doubt that your writing career would benefit from you getting published on this site!
Pitching to SQLServerCentral.com is not necessarily going to be easy unless you have a lot of technical expertise and writing skill. You are going to have to do a great job of explaining your topic if you want any hope of getting paid here, because it seems like they accept only the best.
With that being said, this is not necessarily the kind of website that will make you rich as a writer. But… it could provide you with some decent side-hustle cash. And that is not a bad thing at all!
Our Final Opinion Of SQLServerCentral.com
Should you pitch to them and try to make some money as a freelance writer?
There are a lot of ways to make money online. Some are good, some not, but ALL of them are still just trading hours for dollars.
Starting your own affiliate website really is the best way to build passive income and "make money while you sleep". Affiliate websites earn income in every timezone, and can be instantly accessed by billions of smartphones across the globe!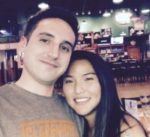 Nathaniell
What's up ladies and dudes! Great to finally meet you, and I hope you enjoyed this post. My name is Nathaniell and I'm the owner of One More Cup of Coffee. I started my first online business in 2010 promoting computer software and now I help newbies start their own businesses. Sign up for my #1 recommended training course and learn how to start your business for FREE!